Jul 12, 2018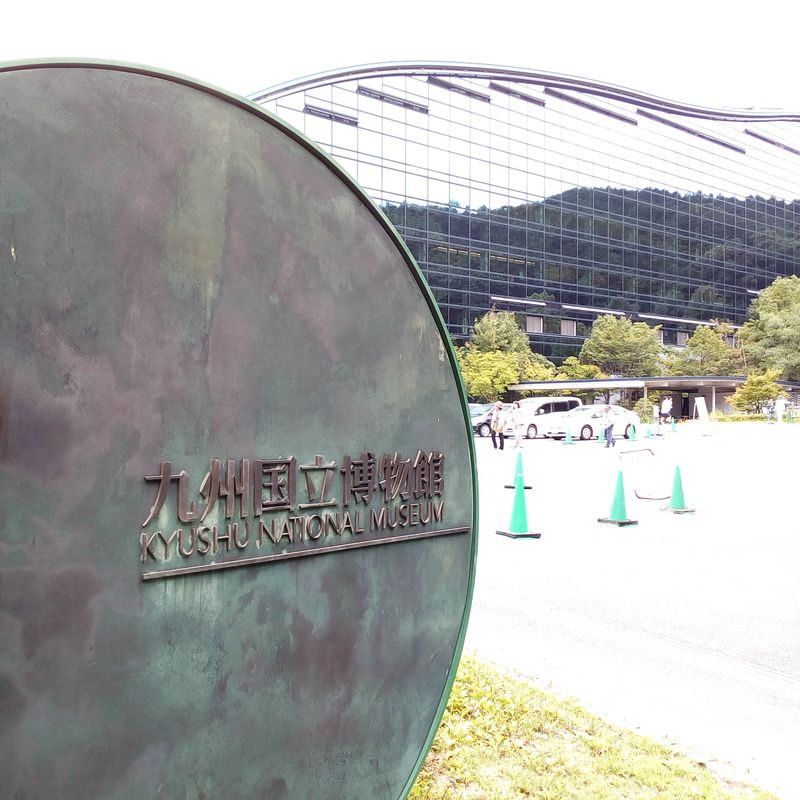 I had most of the day free yesterday and it was supposed to be 35 degrees again, so I thought finally visiting the Kyushu National Museum sounded nice.
I had been through the rainbow tunnel (the lighting gradually changes colors) before, but never went into the building. It looked beautiful from the outside, like a mirror reflecting the lush trees surrounding the space. When I checked online, I found they have English, Korean, and Chinese versions of their website. It showed prices for different exhibitions and everything on the first floor is free: a tiny cafe, an interactive exhibit which is perfect for kids, and a gift shop.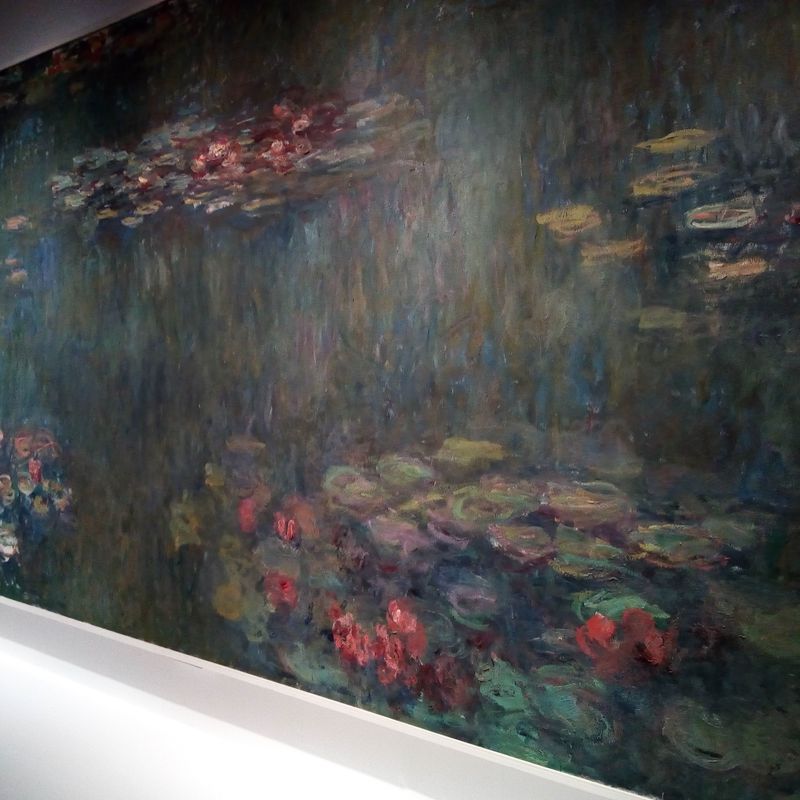 I visited for the Buhrle Collection special exhibit because it was ending soon. A couple of my students had mentioned wanting to go or going. It's supposed to be the last chance to see Monet's Water Lillies in Japan, along with the collection of mostly impressionist art.
Unfortunately the exhibit was super crowded, even on a weekday, as it is the last week it's open. I kind of went through quickly and mostly checked the pieces I'm interested in. I recognized a lot of pieces I had studied about before. There were only two by Picasso, but a nice collection of Van Gogh's work. It's so dark in person. Museums are sort of visually overwhelming for me so I can't take in everything most of the time.
Special Exhibition tickets included the Cultural Exchange Exhibition. At that time the cultural exchange exhibition had just opened the "Feature Exhibition: Thousand-armed Kannon (Sahasrabhuja) and Followers in Ninnaji Temple" in room 11 until early September. Normally these are on display at the temple in Kyoto. There was way too much to see - a lot of National Treasures and historical pieces from Asia.
There is also the SP Hi-Vision Theater with 8K resolution video on a 320 inch screen. It made things look more real than real life. They showed a short film about Okinoshima and it was in Japanese. I didn't realize until later that I could have asked for a headset that can play the audio in other languages. Audio Guides are available for free, but I didn't take one because I wanted to see the exhibits quickly to leave time for the first floor.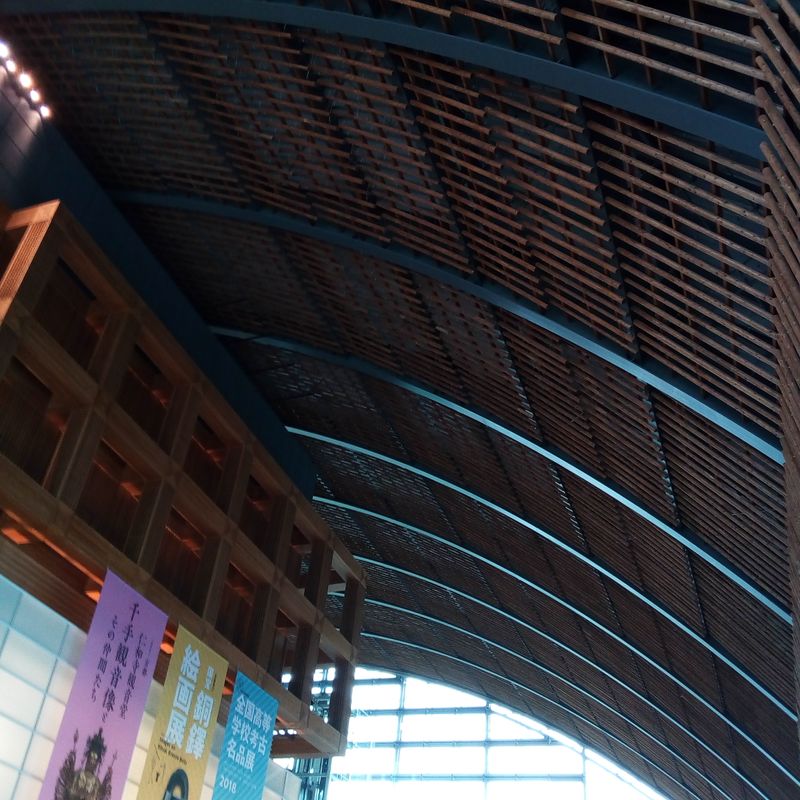 Last but not least, I got back to the first floor. The interactive exhibit is called Ajippa. Set up for families to enjoy, it looks like an old market showcasing the countries which had a big influence on Japan – as neighbors or traders. There are interactive activities and traditional instruments you can try playing. This space is a lot smaller than the other exhibits and it wasn't crowded, so I liked it the best.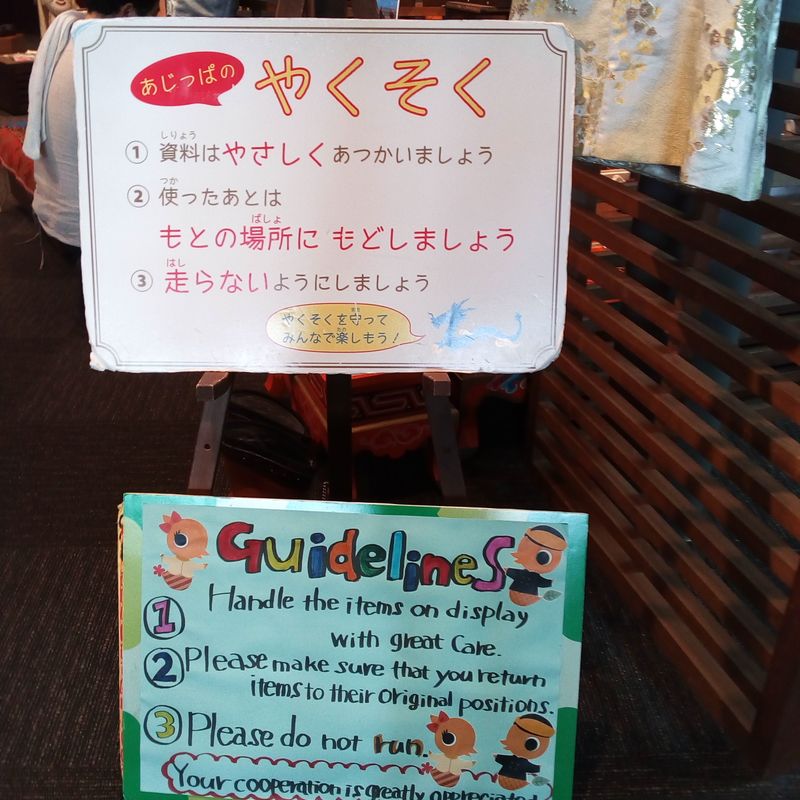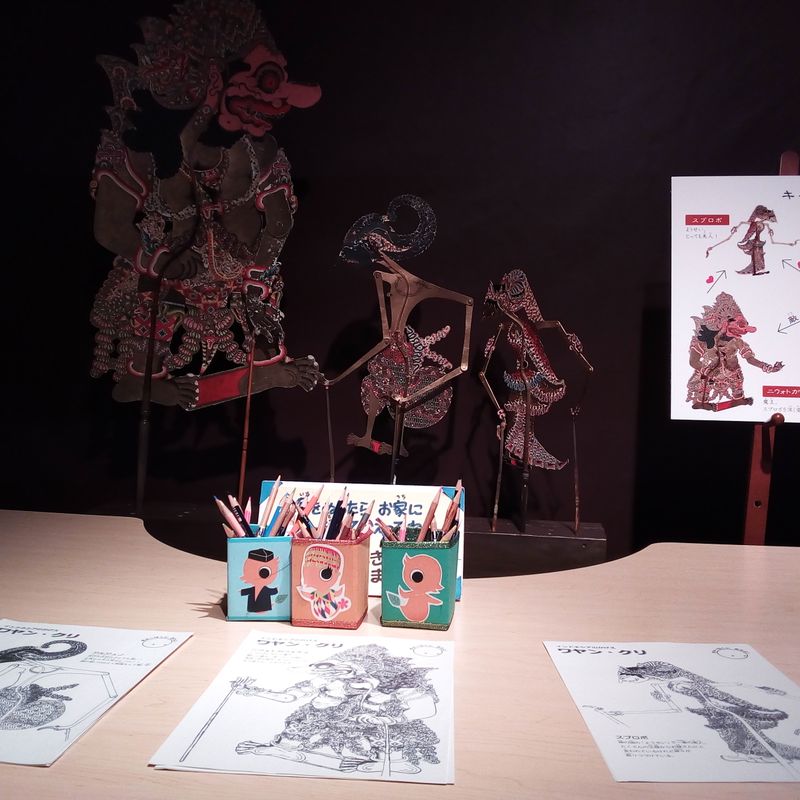 One really special thing about the museum is that people with disabilities can enter for free, including one caretaker. There is an access tunnel to the main entrance which will lift anyone in a wheelchair or who has trouble using stairs or walking up an incline. In addition to the lift and stairs, there is also a winding path you can use if that's easier. The museum is fully equipped with elevators and wheelchair accessible restrooms, which is not a given in Japan.
---