Jan 24, 2017
It's about that time of year again – Valentine's Day in Japan.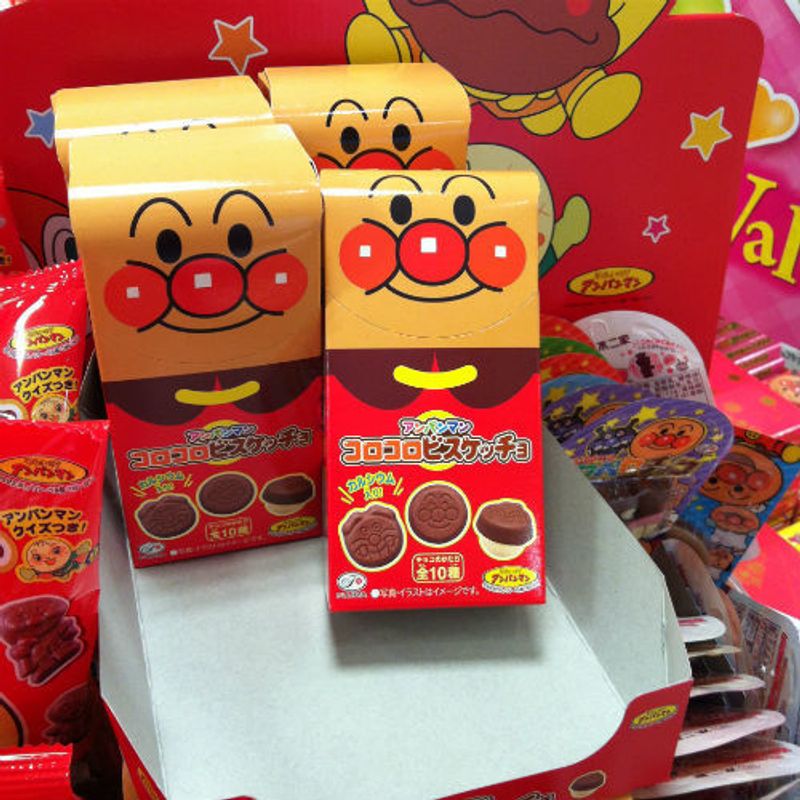 So the story goes, a while back, a western advertisement for chocolates was misunderstood and the tradition was started for women to give men chocolates for Valentine's Day. (As we all know, that's not exactly how it goes back home, but some of us don't mind at all. )
In the 70s, the holiday called White Day (March 14th) was started with the intention being for men to respond to the gifts women give by giving white chocolate (or flowers, etc.). It was more of a push from sweets companies for even more sales during this time of year. From what I have seen and heard, this return gift rarely happens.
It brings to mind the elementary school Valentine's Day tradition back home, exchanging small character cards and cheesy heart shaped candies. In Japan, it's not at all uncommon for girls to give chocolates to male classmates, even at a young age, in addition to moms giving their sons chocolate. We can find cute chocolates targeted towards small kids in addition to the super fancy variety.
These kinds of Valentine's Day gifts would be considered "Giri-Choco," meaning there is an obligation to give a gift to classmates or coworkers. This isn't as easily translated as that - plenty of women choose to opt out of this 'obligation.' Sometimes opting out of giving giri chocolate to boys who aren't so popular, students and employees give chocolates to only the classmates and coworkers who are more pushy (or have some power over their jobs). It's more a matter of obligation to those who are... superior to you, I suppose. Men are supposed to return the favor on White Day, but I haven't seen it happen in the workplace or in schools, and they pretty much just enjoy eating lots of chocolates if they're popular with women.
There are character themed chocolates, nerdy chocolates (planet shaped?), beautiful chocolates, raw and organic chocolates, etc. I get the feeling that women buy chocolate for themselves as often as (more than?) for men. It seems that anywhere we go, some sort of chocolate is being pushed on us starting from the middle of January until White Day has passed. Even normal bars of chocolate are seen as something special, if just for a moment. We can go with boutique style handmade chocolates (tool shaped? Yes we have those!), tins of chocolate cookies with our favorite character on them, a box of Melty Kiss or bar of Ghana, or why not a handful of the cheap stuff, chocolate dagashi? Any of these work as Valantine's gifts, as long as they are appropriate for the recipient.
Chocolates are sold in every department store, and supermarkets will have a little section to promote their choco snacks with special packaging for the occasion. There's no way you can miss it or forget that the Chocolate Season is coming. One thing I haven't seen (yet) is the ice cream companies getting in on this with special packaging for chocolate ice cream. I guess it is winter and ice cream melts too quickly to give to someone at work.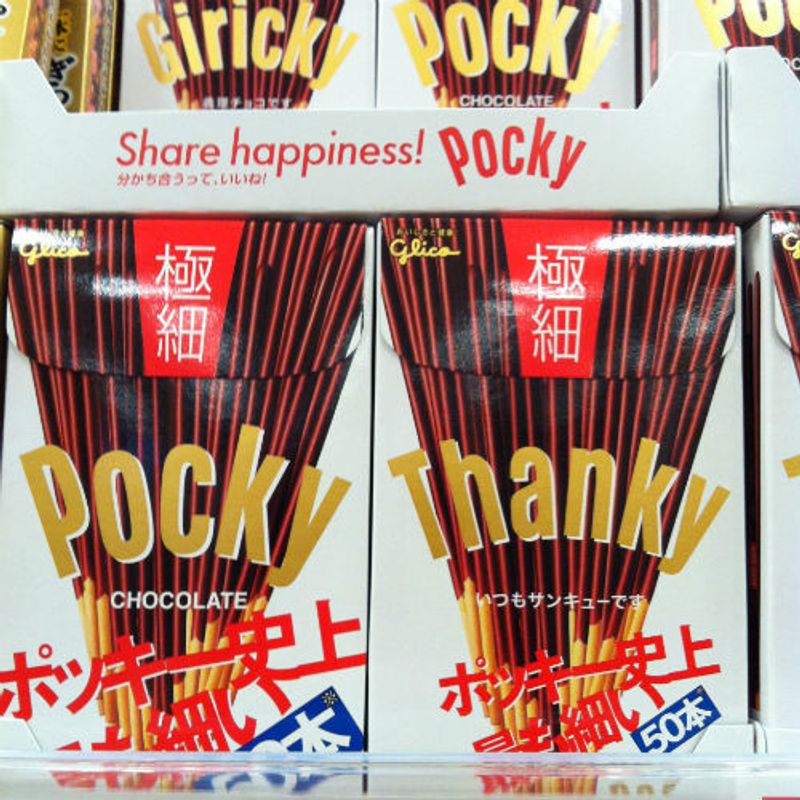 These days I see a lot of other Valentine's Day gifts in Japan, ones that men might even like more than chocolate. I see a lot of seasonal or limited edition alcohol filled chocolates, in addition to alcohol. I've heard some men prefer a bottle of whisky to a box of chocolates, so there you go. There are also items like handkerchiefs and underwear packaged for Valentine's Day in some stores. These might be more along the lines of "Honmei Choco," meaning true feelings or romantic chocolate, which is given when women have feelings for someone or are giving a gift to their partners.
Back home cards are a very common gift (both the handmade doily heart shaped type and store bought), in addition to flowers, candy (often heart shaped boxes full of chocolates or conversation hearts), jewelry, and lingerie. I can see alcohol catching on any time now, for the adults at least. Wine or a fancy dinner is definitely a good thing for couples as well, but in Japan, going on a date isn't really a Valentine's Day thing (yet).
Frequently women enjoy making homemade chocolates, if they have the time and interest to do so. We can find a lot of chocolate making kits, baking supplies, and packaging – even at 100 yen shops.
All of the chocolate and snack companies want to get in on this spike in sales, so we can find special packaging, gift wrapping, and amusing items from regular snack companies. After all, Over Half of all annual chocolate sales in Japan happen in the week before Valentine's Day. That's intense.
Below are a handful of photos of cute kids chocolates I saw in a supermarket recently, as well as some funny packaging for Pocky products. Last year's Valentine's Day article can be found here, with more photos.
I'm gonna go get some chocolate.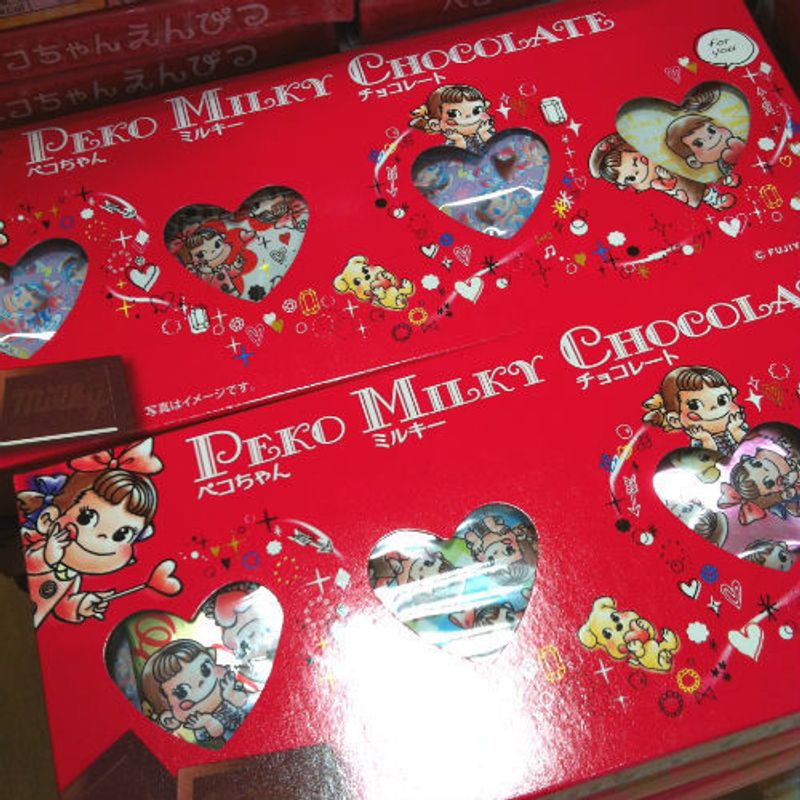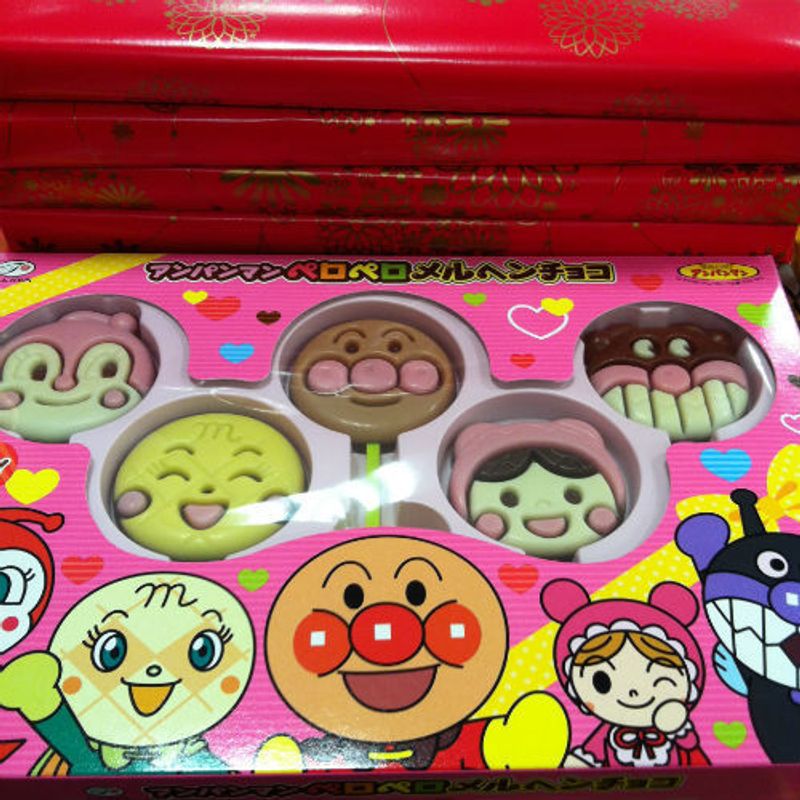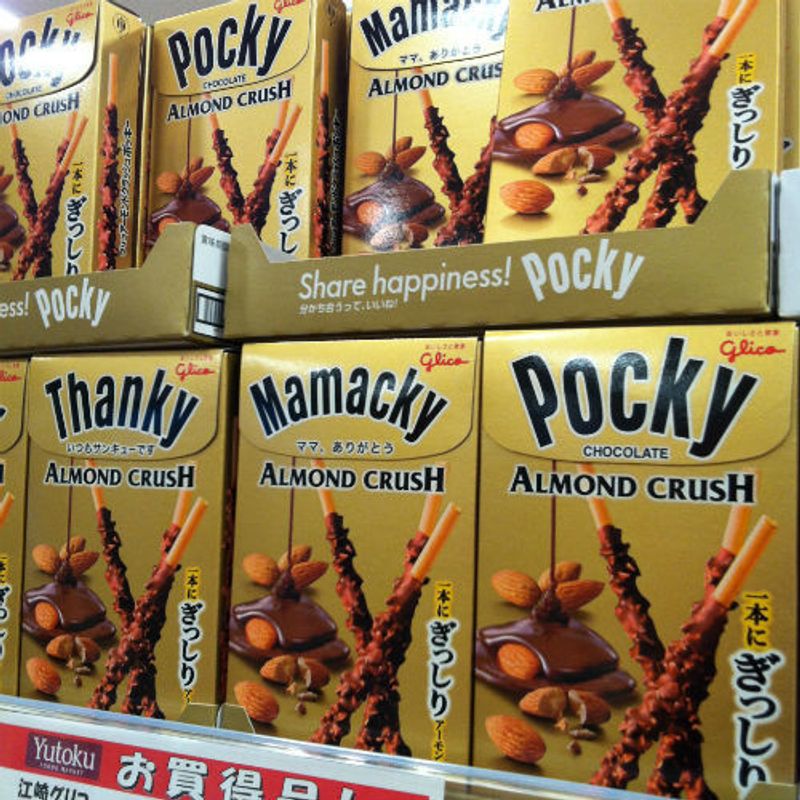 ---
4 Comments
I'm chocolate-holic, so I spend a lot of money on chocolates especially in this season. As you wrote, we had to give Giri-choco to male colleagues and bosses, but it's getting obsolete nowadays because such system is a waste of time (to go crowded department store after work to buy) and money for both women and men. It's the best to buy chocolates for someone special and of course, for myself!

@yoona Recently convenience store have a new item call "Chocolate Yakisoba noodle", you should give it a try. Imagine chocolate in your ramen noodle, I bought one but haven't try it yet.

@KevinC Haha, Choco Yakisoba sounds interesting, I love the weird seasonal foods in Japan. @yoona It's too hard to avoid buying something for yourself when the chocolates are so cute this time of year. I wouldn't bother with the crowded department stores either, but I think they still sell special items there for a while after Valentine's Day (until White Day).

I love the chocolate Pocky candy, and so does my husband! It is so yummy! I always get some for us to share on special occasions and holidays. ❤️❤️