Mar 23, 2018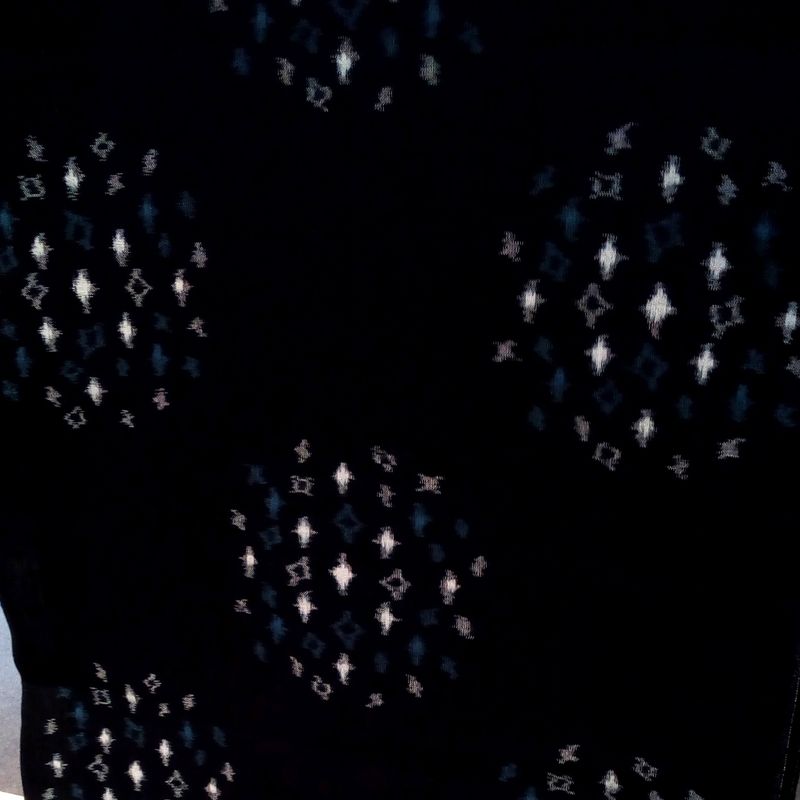 About 200 years ago, a 12 year old girl living in Kurume City, Fukuoka Prefecture, started experimenting with a unique technique of tying cotton threads with hemp before dyeing and weaving with them in order to create patterns.
Den Inoue may have created the first 'tie dyeing' using the traditional indigo dyeing in the area, and devoted her life to developing and teaching the method of creating designs before the cotton is dyed.
These days in the city, I often see locals wearing this mostly indigo-colored type of fabric, called kasuri. In the beginning it was made to produce kimono, but now kasuri is used for all kinds of products, from accessories to modern dresses. (Pictured: skull design shorts)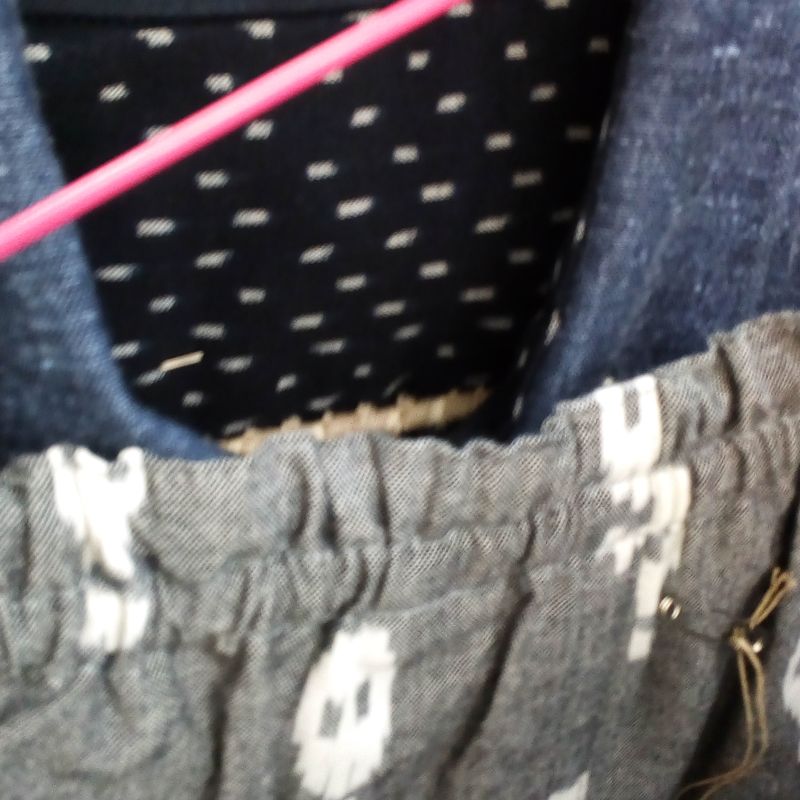 There are sometimes kasuri studio tours in the area, although I haven't made it to one yet. I have only briefly tried weaving on a shuttle loom, but as a kid I often used weaving toys and have done a little lap weaving as an adult. When I moved to this city, I had no idea about the history of weaving here, but from what I hear it's no secret in Japan.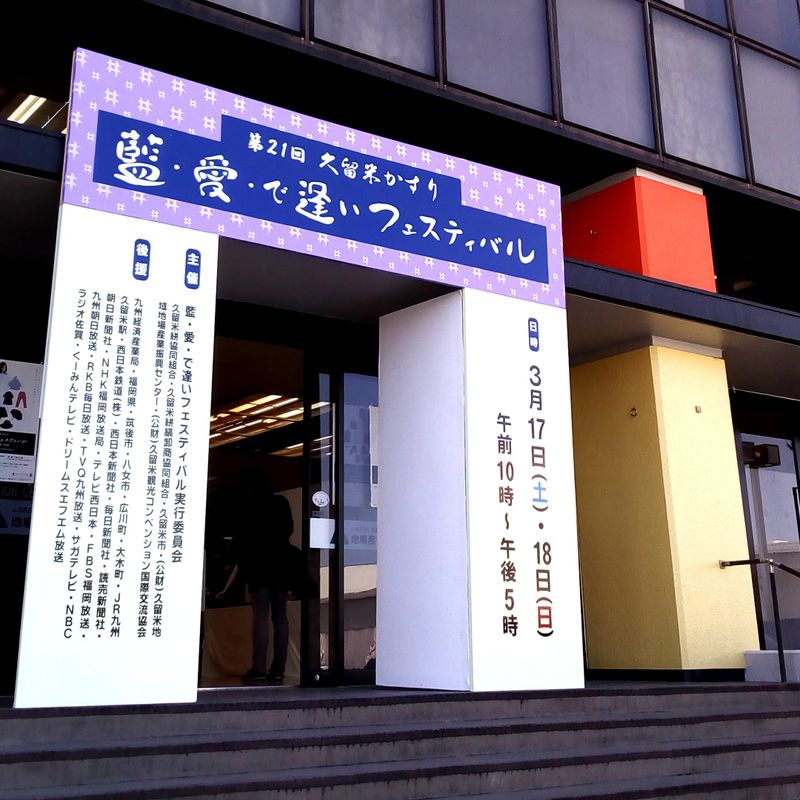 Indigo Love Meeting Festival (藍・愛・で逢いフェスティバル) is an annual event held on March 17th and 18th this year, all about Kurume Kasuri. It includes a fashion show and locally made kasuri products. I appreciate the craftsmanship and design, so I was interested to see the products.
As I left the house the morning was still cold, so I decided on my lightweight kasuri scarf, wondering if it was ironic to wear it to the event. After arriving I knew it wasn't a mistake as almost everyone was showing off their kasuri fashion.
After I entered, a volunteer translator let me know she could explain things for me if I needed it and handed me an English leaflet and questionnaire. (I opted to go on my own, somewhat shocked there were translators available.) I didn't see any other (obvious) foreigners the whole time I was there, but they had prepared English materials for plenty to show up.
There was loud and inappropriate hip hop music in English playing and I realized the fashion show was going on when I arrived. I have never seen one before, but wasn't especially interested and checked the original products displayed nearby which we were meant to cast votes on. The categories separated the handwoven items from the machine woven items and I noticed a difference in my feeling of appreciation towards the machine woven fabric.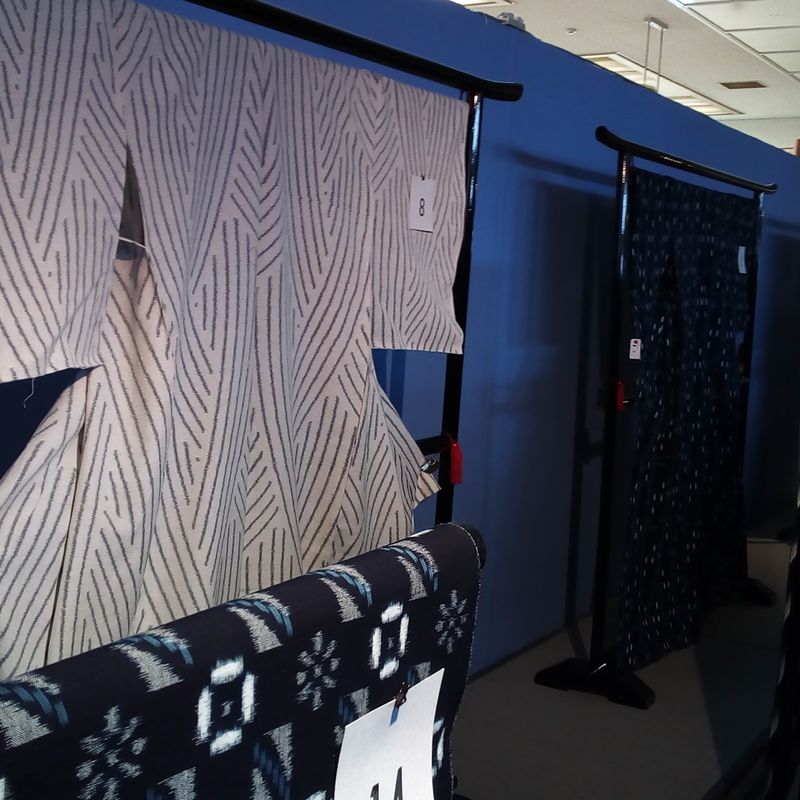 It was interesting to see the vendors but crowded. Tons of grannies who sew and make crafts were pushing around in the bargain scrap bins like they were in a department store with everything half off. I couldn't get near the popular booths or into the narrow aisles and went to the second floor after being shoved aside a few times.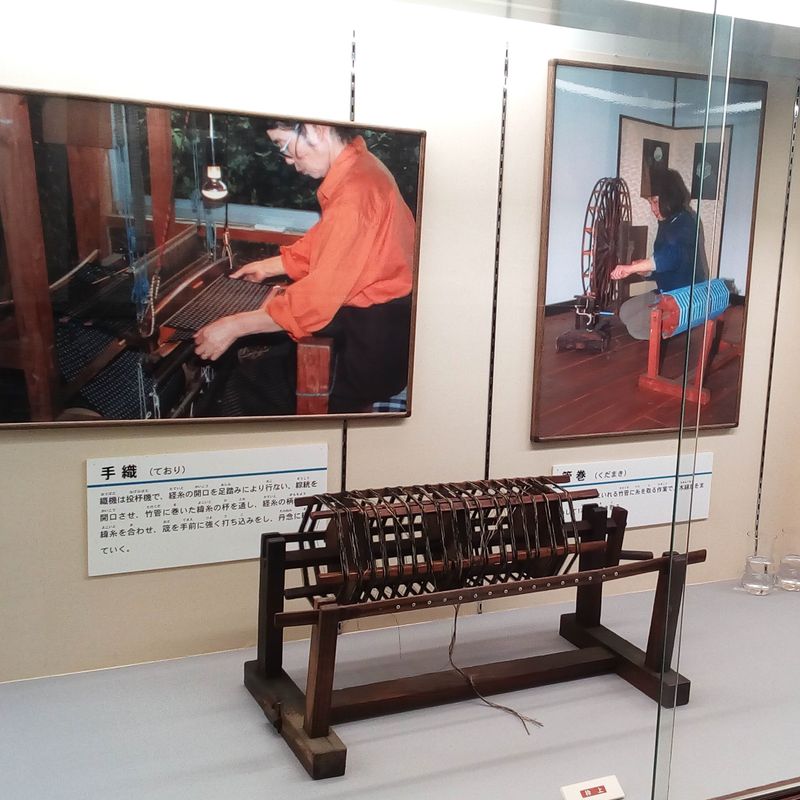 Upstairs there's a regular display with looms and historical data as well as amazing kasuri works made to represent woodblock print designs. In addition to kasuri products and hand-carved wooden buttons to be used on kasuri clothing, there are other local products and foods represented. I found it to be a lot quieter and less crowded than the first floor.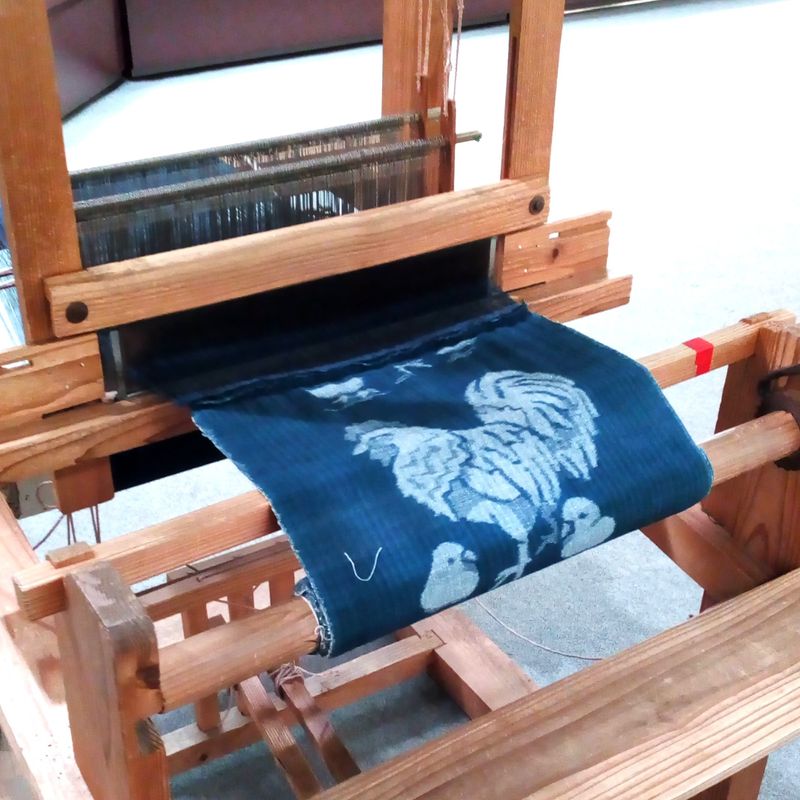 When I went back downstairs I could see the vendors a little better and picked up a few small pieces for making into handkerchiefs later. There were some beautiful shirts and other clothing I was interested in, but the quality items were easily 20,000 yen each. I feel like because I live in Kurume now, I want to proudly wear kasuri products when I can afford it, especially back home and when traveling overseas. They're beautiful and unique durable fabrics – recommended as omiyage if you visit Fukuoka Prefecture!
---