Jul 4, 2018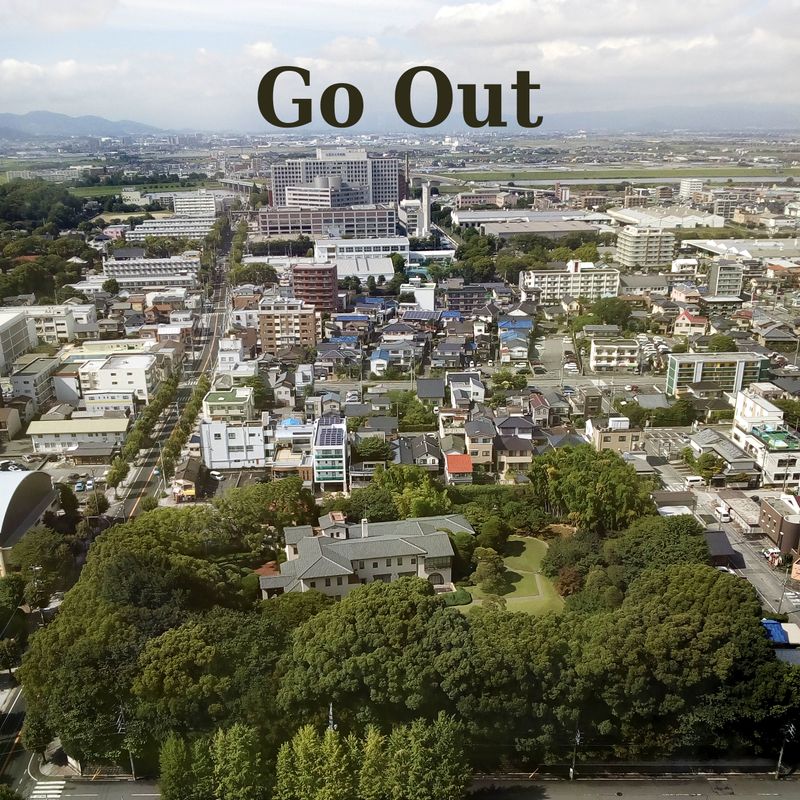 Ishibashi Mansion, seen from the 20th floor of Kurume City Hall
I've heard that while living in Japan, you should go out every day in spring and fall. This of course depends on where you live - where I lived before had a spring and fall of approximately two weeks a piece.
In some areas, winter or summer will be more mild (I'm looking at you, Okinawa and Hokkaido prefectures), or the seasons will be more balanced. Of course, when it's freezing, or super rainy or stormy, or freakishly hot and humid, we prefer to stay cozy at home.
I don't know about you, but I have a long list of places I want to visit, and some of them are in my region or in the same city. There are plenty of places I still haven't been that are close to home, and visiting those places would be appropriate for day trips.
I also kind of hate staying home all day when the weather is nice. But I get lazy about doing anything quickly, like deciding what to do and how to get there without wasting half the day getting distracted while researching. I'm not good at making plans.
I started to prepare outings in advance for the unexpected days off (that aren't typhoon days). Of course it also works when I know I have a day off and wanna get outside without much effort.
I still have a lot more outings to plan when I have the motivation, but here's what I usually plan out, in three steps.
1. Norikae for when you'll need to leave and come back if by public transportation (more so if you're going to or live in a rural area). I like this app / site but it's all in Japanese. Most people use some other app that lets you do everything in English. For some reason, I never liked that.
2. Check the location's open dates and hours first, and make sure you don't need a reservation (like the Ghibli museum). Sometimes there isn't a website showing this info and you take one of two buses a day to get to a restaurant which is closed that day. Time to just go with it and explore something else.
3. Also check the budget for round trip transportation and entrance to anything that isn't free. Set a budget for what you expect to spend on food and souvenirs. Make sure that budget is not going to be a problem before you decide to go there. Pack a lunch and/or skip souvenirs if you need to.
Bonus Tip: If this information is neatly recorded somewhere convenient for you (on the phone or in a file, sometimes with flyers or tickets attached), it will be so much easier to go for it.
I don't know when I'm leaving Japan, but I want to experience everything that looks interesting while I can. I don't want to be disappointed in all the times I was too lazy and stayed home or in town instead of having an adventure.
---