Jun 3, 2019
Gallery - A Day in My Life
---
This Tuesday started with some workers returning to our apartments to finish up trimming some bushes that they couldn't get to yesterday. There were still cars parked next to the bushes when they arrived at 7 am and they sort of waited around and planned what to work on while everyone was taking out their recycling and leaving for work. By 9 am they were finished - before it gets too hot, perfect.
My asakatsu or morning activity is studying kanji. I usually wake up at around 7 and make coffee to drink while learning a few kanji and writing practice. By then the rice is done and I can make some breakfast, but today we just had yogurt with granola. I start work a little earlier on most Tuesdays and wanted to save some time.
Yesterday and this morning it was rainy. Although it isn't technically the rainy season here yet (late May), it still felt humid in the morning. I needed a towel to wipe of my bike seat before heading off to my part time job as an ALT at an elementary school. Ready to go I had my bag with my inkan and my key inside, plus my thermos with the umbrella themed cover.
I love that there are bike lanes for part of the short bike ride to work. The gate was left unguarded but I saw the guard walking around on the grounds after entering the school property. I will spare you a photo of what my hair looked like when I arrived. Humidity plus strong wind equals grumpy looking hair.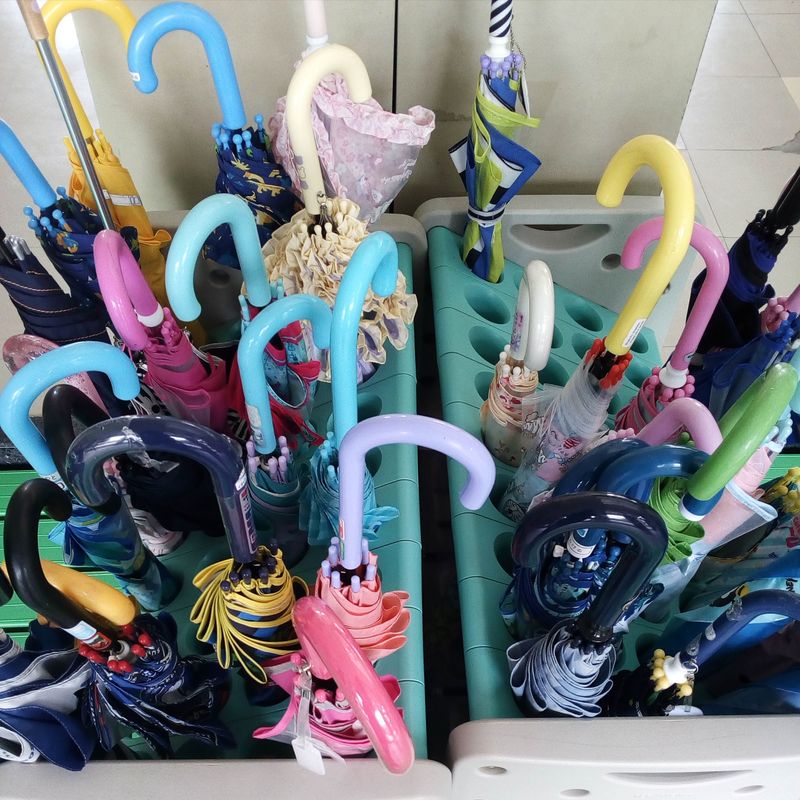 Rainy day umbrellas at the school are so colorful but the rain was finished by the time I arrived. Today I helped out for three English classes and I felt like the students were a little more noisy and energetic. I guess this is what happens when it's rainy and we can't play outside.
It shaped up to be a lovely but windy day; mostly cloudy but clearing up in the afternoon. I went home and made some lunch. The time flew and it was time to rush off to my independent work - one on one lessons in a nearby community center. There are some funny faces there.
Today I have a weird three hour break between two lessons. I have a bunch of errands I want to do, so I chose a couple things that are close enough to the community center to take care of quickly. First updating my bank book at an ATM (yay, pay day for one of the part time jobs), next stopping by a supermarket for ingredients to make tacos, then stopping by the local Moonstar shoe store again to see if they have any slip-ons in a color I like. (No luck, but they do have great deals on Converse and New Balance.)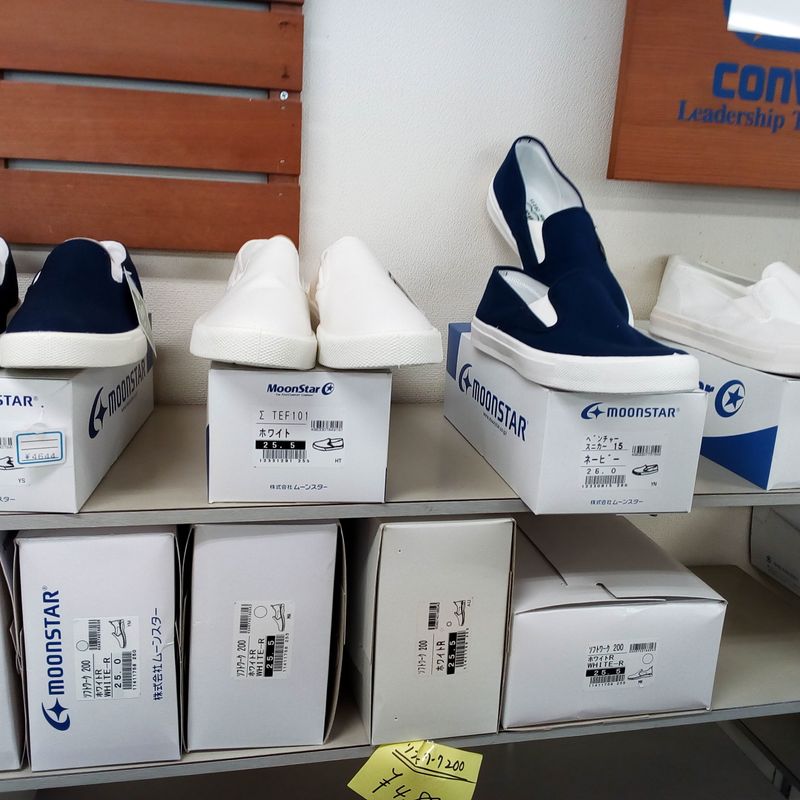 I still had plenty of time so I rode down the little streets, snapping photos of interesting buildings. There is always some demolition or remodeling going on and the old buildings next to new homes are interesting. I stopped at Kogashira Koen to eat a snack and work on scheduling out my next month. Hydrangeas are already starting to bloom.
Then back to the community center for the last lesson of the day. Back home by 7:30, a simple dinner of rice and fish prepared by my husband was appreciated after a long day.
The evening was nothing exciting - the usual putting everything away and bathing, then finishing up my scheduling. I got a late message from work that the morning class tomorrow is cancelled, so we adjusted our plans a little.
---