Mar 16, 2018
Snack addict that I am, how could I resist the topic of food & drinks in Japan. In fact there are far too many things I could choose from for this topic.
I'm guessing if you've been to a convenience store or supermarket in Japan, you've seen the shiny red package which is a caramel corn peanut snack called Tohato Caramel Corn. For around 100 yen a bag, there are quite a few seasonal varieties also available throughout the year.
I love trying the seasonal flavors, and more importantly, seeing what new flavors the company comes up with. (Not to say I dislike the original flavor at all, it's also yummy!)
I think the first seasonal Tohato Caramel Corn I ever bought was back when I lived in Ibaraki Prefecture and it was Tochitome Strawberry during the winter, when strawberry everything is available.
This winter I got the local version of that same Tohato flavor – strawberry milk with Amaou Strawberry – Fukuoka Prefecture's most famous strawberries.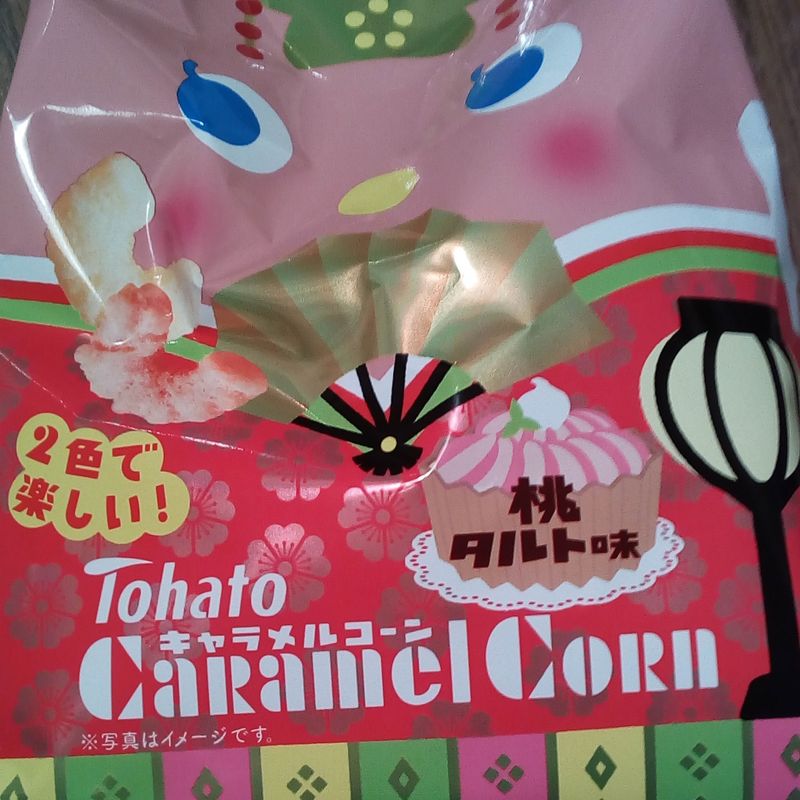 This week I got a Hina Matsuri inspired peach tart flavor, in two colors (which seem to taste the same to me). It seems perfect for peach blossom viewing on girl's day, with plenty of cheery pink blooms all around. (Of course it works just as well as a snack during board game time, with a hot cup of green tea. )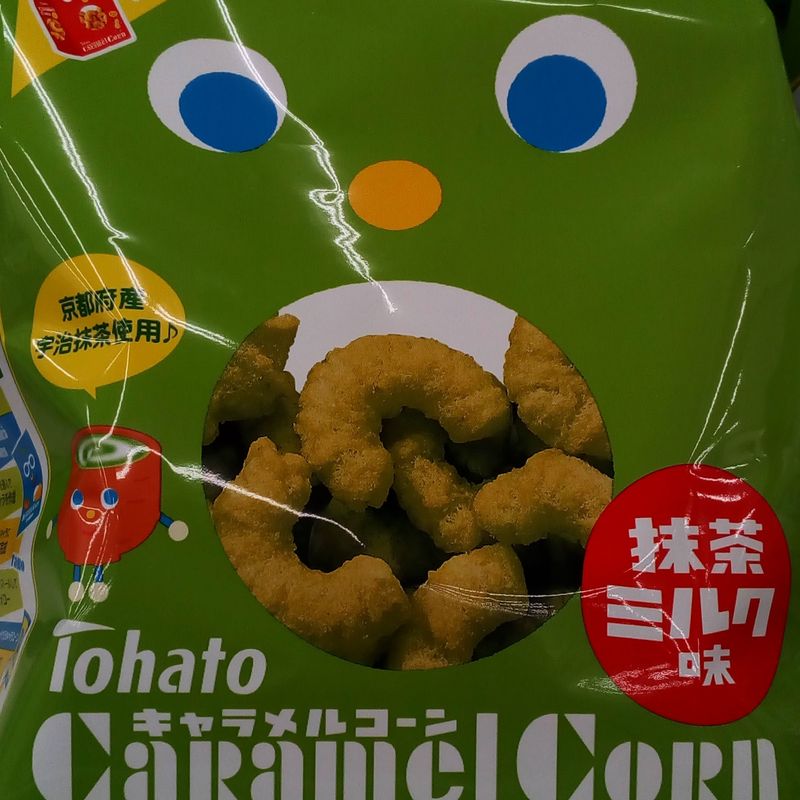 I also saw there is a matcha milk flavor available now. This is usually around every year during early spring, in time for the new tea picking season.
See how many flavors are available on their (Japanese) website if you'd like: http://tohato.jp/products/caramelcorn/
They are currently promoting cheese, curry, and kinako with syrup which I will be on the lookout for. I honestly thought their almond caramel corn was a regular flavor, but it says it's new on the website. I've seen the gateau chocolate flavor with the cute cat design, but haven't seen a lot of the new flavors they're promoting.
---
1 Comment
Caramel corn is my favorite snack in Japan, don't forget those convenience store branded caramel corn! Those caramel corns are produced by the same maker but cheaper ;)