Mar 25, 2018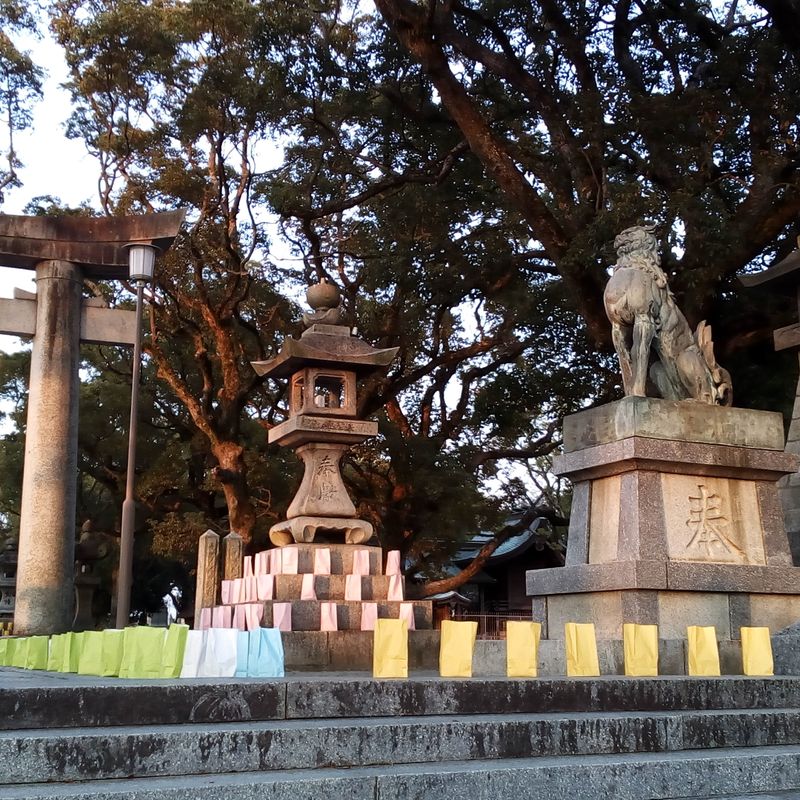 One of the larger shrines in town, right on the river and 500 meters from JR Kurume Station, had a little festival this weekend (with free entrance). Similar to the bigger toumyou festival in Hakata, the shrine decorates it's grounds with lanterns made from paper bags holding some sand and a tealight. It has the feeling of Halloween (but not spooky) and the lanterns are set up to create cute designs like our city's mascot, Kuruppa.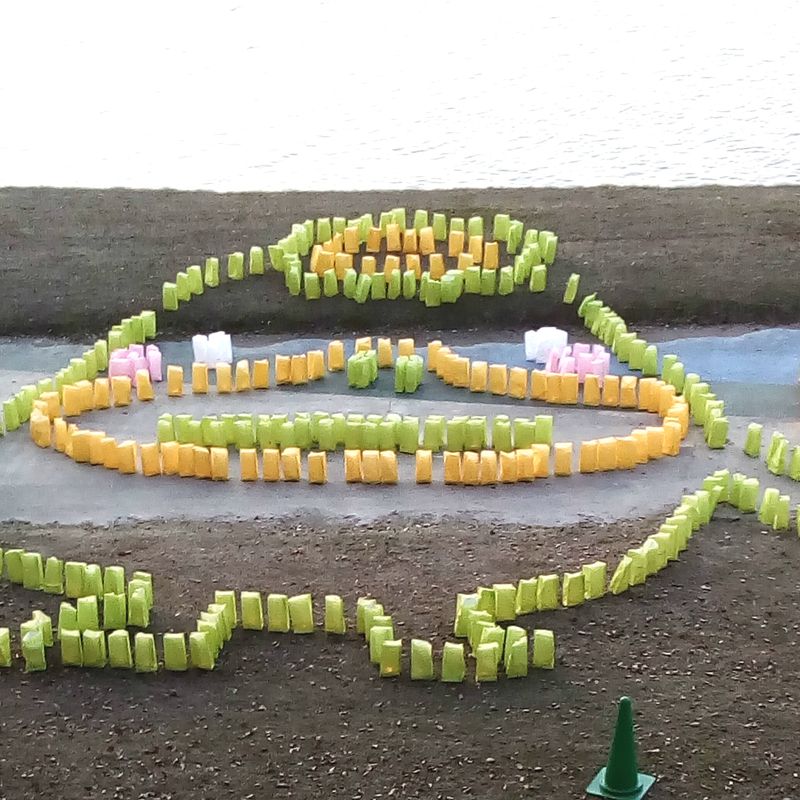 Last year we went to Hakata for their event, but it was rainy so a lot of the locations had canceled. In our own city, it's just one shrine, but the grounds are covered with the lanterns as well as bamboo lantern art. Even the river bank has some lantern art set up. Students from the nearby elementary school and kindergarten decorated some of the bags with their drawings.
This years event, held on March 24, had a 'maruche' market, then a concert in the evening. We went early enough to see the lanterns and shrine in the daylight briefly, then watched the taiko performance for a while and walked around again to see the lanterns in the dark.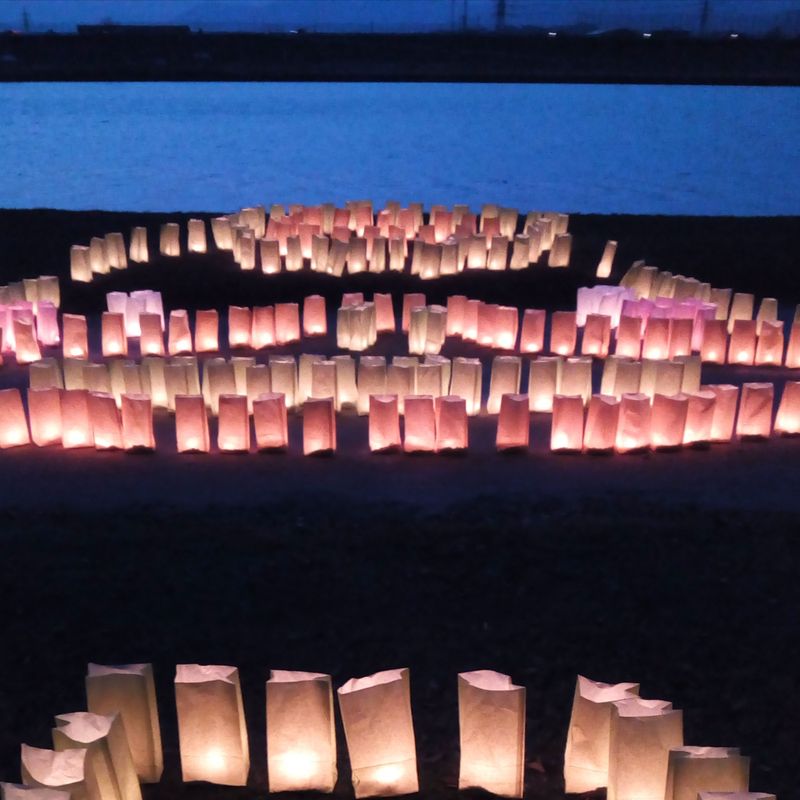 Taiko was preformed by a children's group, then by the group Hakata Dokuraku, who was amazing. They're a brother and sister who have obviously studied taiko, but play them in a unique western style, similar to a dual drum solo in a metal band. A few other groups played that night, but we did't stay.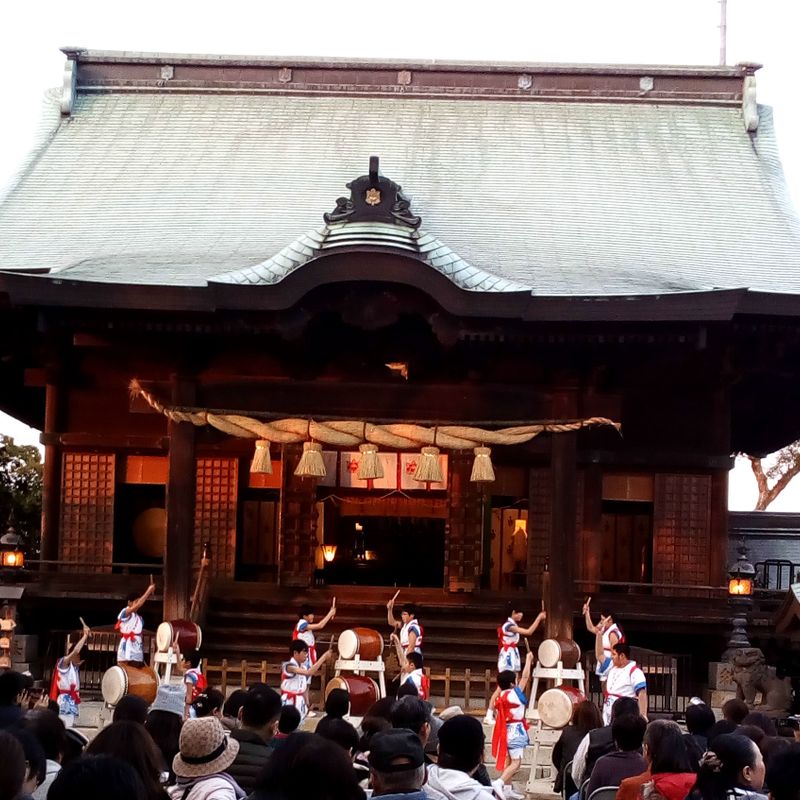 Kurume.co.jp/suitengu
---