Jul 26, 2019
Strictly city center-wise, this is what's available in Fukuoka to stay out of the rain and hot humid summer weather of Japan.
It's nearly all shopping in Fukuoka, but this article is leaving out other potential summer spots -- all the beaches, islands, aquariums, etc that are a bit farther from the city center. If you want to spend the day in a way-too-cold air conditioned movie theater or shopping mall without leaving the area your hotel or hostel is in, these Fukuoka summer spots have you covered.
The city centers around two main stations. The biggest is JR Hakata Station and the other is Nishitetsu Fukuoka (Tenjin) Station in the Tenjin area. The two stations are only about a 30 minute walk apart and there are also 100-yen buses and a subway line connecting the two neighborhoods.
Depending on the weather and time of day, a walk during summer is possible, but know there are options. A lot of Fukuokans get around by bicycle, so renting a bike is a good one.
*While walking, you'll need to be careful to watch for bikes on the sidewalk (they should be walked in crowded areas) in addition to the people staring at smartphones while walking.
Here's a loop I recently made. I started in Tenjin, but either station makes a good starting point.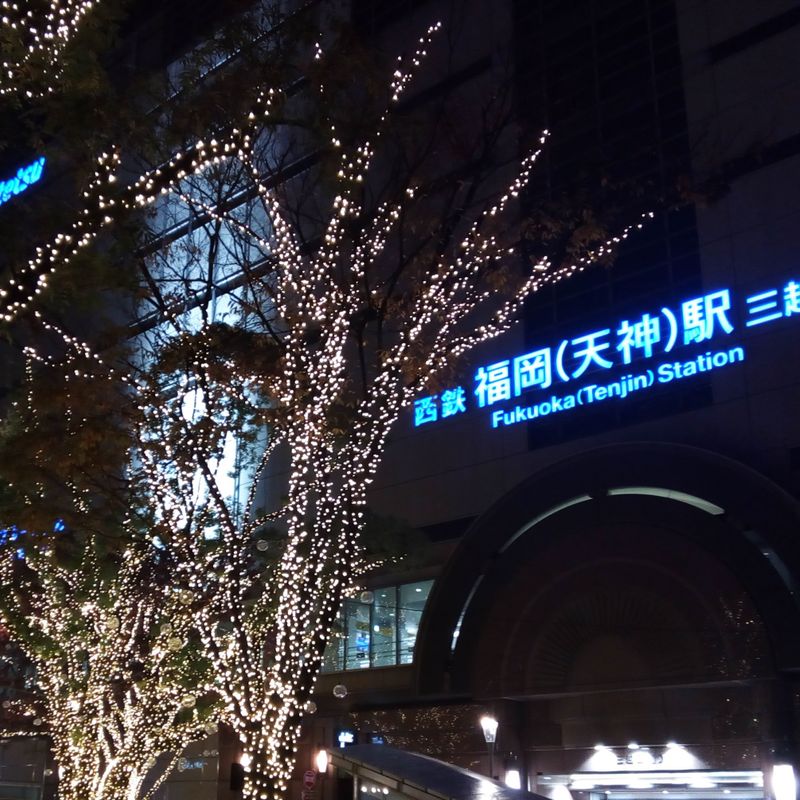 Nishitetsu Fukuoka Station area, Tenjin has all the department stores you'd ever need. Loft, Daimaru, Parco, Solaria, Mitsukoshi, Iwataya, Tenjin Core... Plus, below the station is an underground mall, called chikagai, for extreme hiding out from the nasty summer elements. The underground mall literally connects the subway and department stores to the Nishitetsu station so you don't need to go outside at all.
On the other hand, there are even more stores in the area and plenty of events going on in the open space near the City Hall and in Kego Park. I noticed Octoberfest is happening now. In July, prime beer drinking month.
I recommend Boul'Ange in Parco for award winning croissants when you need a bite.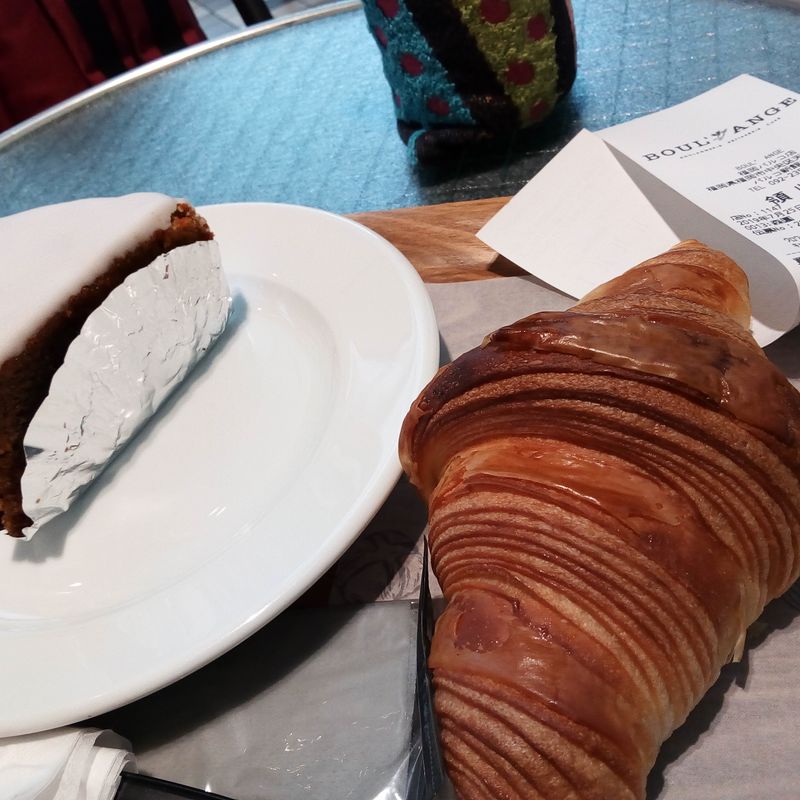 Moving on! A 15 minute walk to the Fukuoka Asian Art Museum, at Nakasu Kawabata Subway Station, on the 7th and 8th floors.
There will often be small free exhibits and a library cafe space with a great view.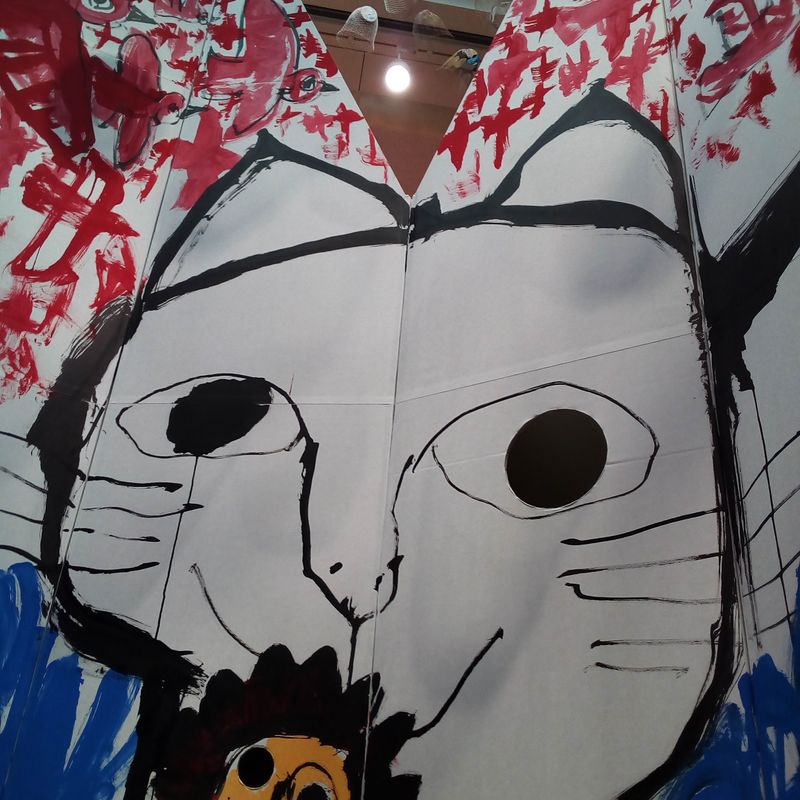 I saw a children's book interactive exhibit (1,000 yen for adults) along with the regular collection. The above was a special installation painting by children's book illustrator, Chiki Kikuchi.
The Asian Gallery costs only 200 yen but is included with the entrance fee for special temporary exhibits.
Hours are 9:30-18:00; open until 20:00 on Fridays and Saturdays.
There's a nice covered shortcut in the form of old-school shotengai Kawabata, filled with incense and tiny shops, plus huge tanabata decorations in July!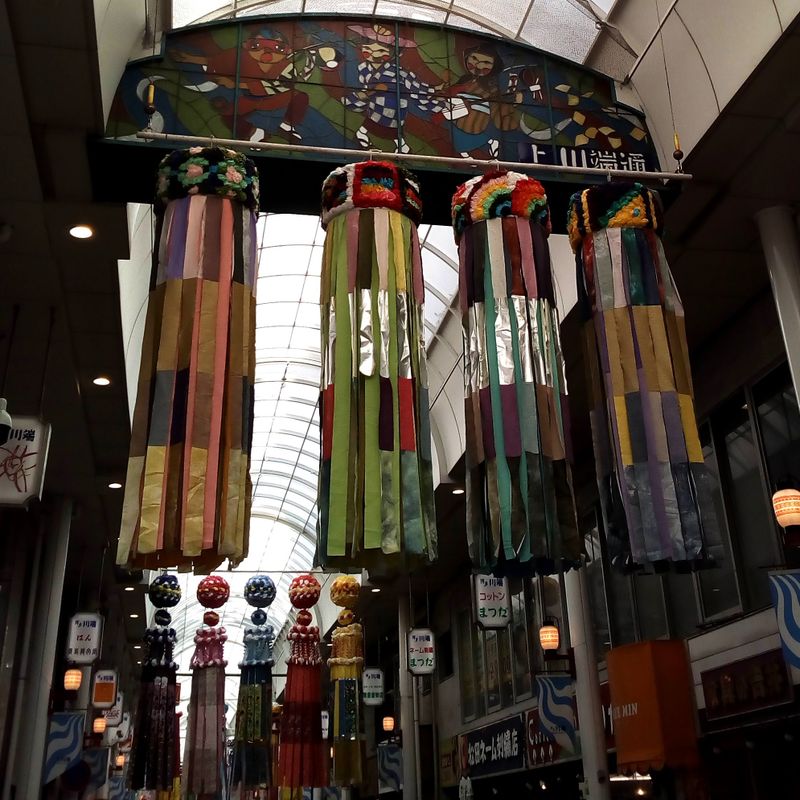 Kawabatagai has a fun shop called Puchi Korea with a tiny bit of all things Korea, plus an Owl cafe! It's also just nice when the sun or rain is beating down.
This will end right at the overpass entrance to Canal City, which I'll leave for last and skip to the huge station.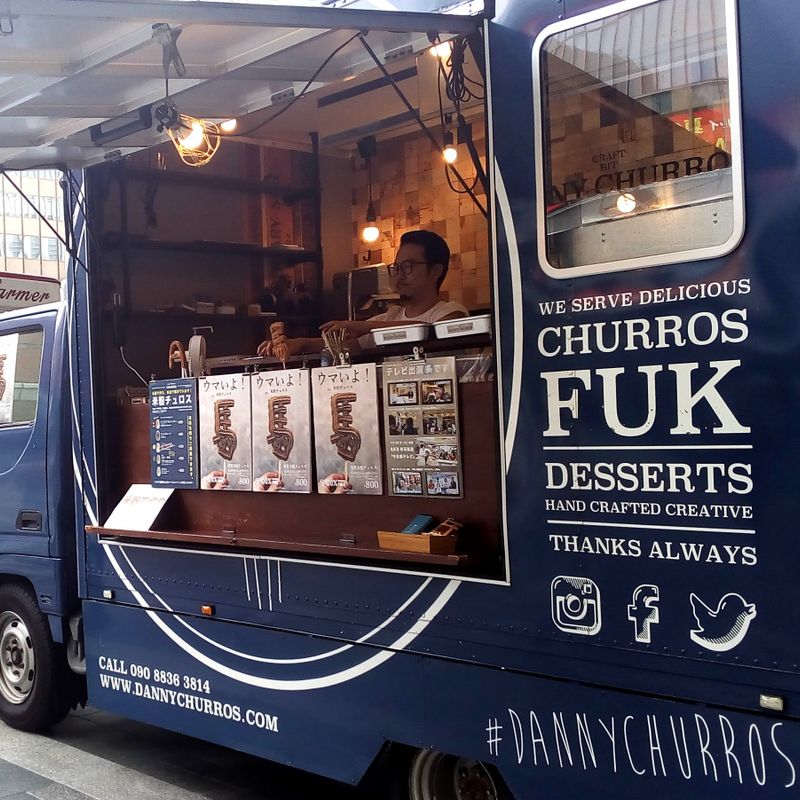 Are you ready for Hakata Station? You'll have Tokyu Hands (my favorite), Marui (OIOI), Amu Plaza, a movie theater, tons of omiyage shopping... plenty inside but also the open space has tons of events if it's decent outside. (Above: Food trucks!)
I think this area needs a nap space too.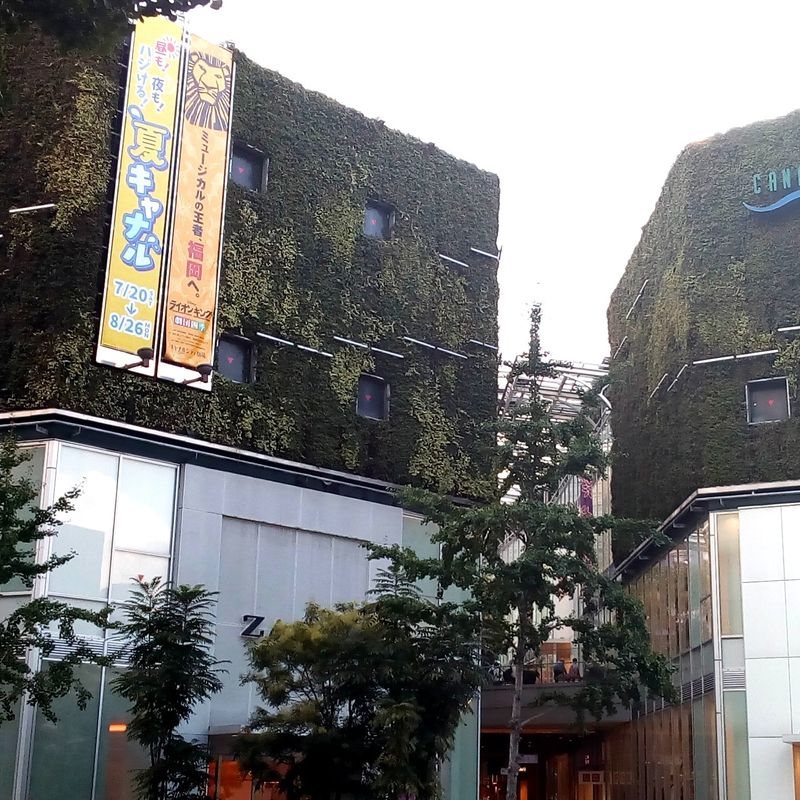 From there, it's an easy walk to plant-covered Canal City shopping mall. From the west side of Hakata station (Hakata entrance) you can practically see Canal City. It's a straight shot there, but if you go to your left before crossing the street to this entrance, you can head for the North building and straight back towards Tenjin. There's a sort of 'short cut' at the second floor level connecting the overpass with the mall and it's buildings.
This is a sort of indoor-outdoor mall but even the outdoor areas seem cool from all the air conditioning in the shops. There is a water area for kids on the first floor and you can catch a water show.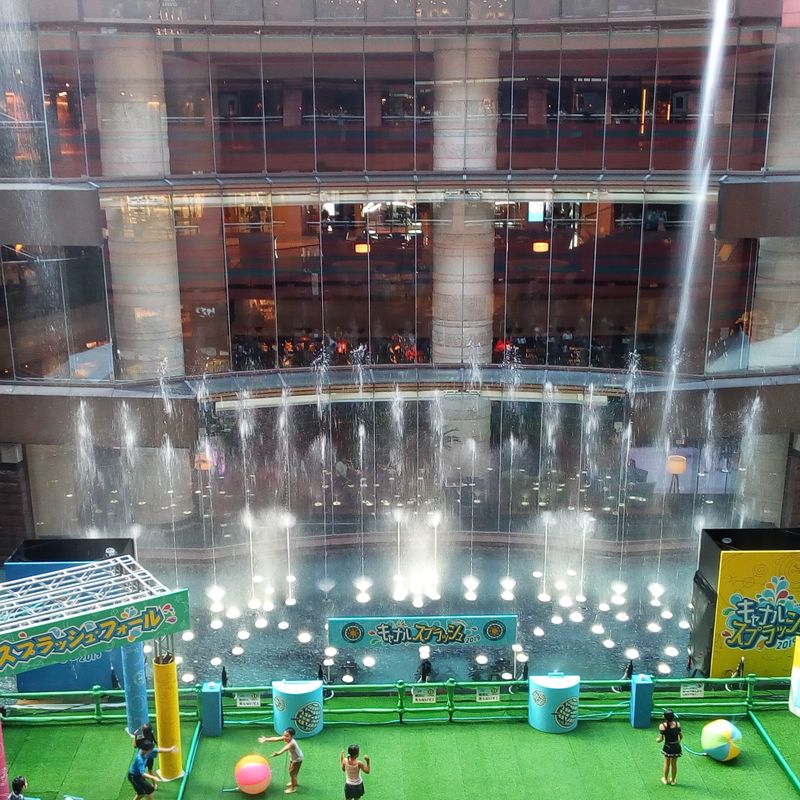 In addition to plenty of shopping, there's a movie theater here. If you aren't distracted, it can be a nice cut through between Hakata and Tenjin Stations.
If you actually do all of this in one day I think you will sleep very well, but be sure to drink plenty of water!
---