Oct 30, 2018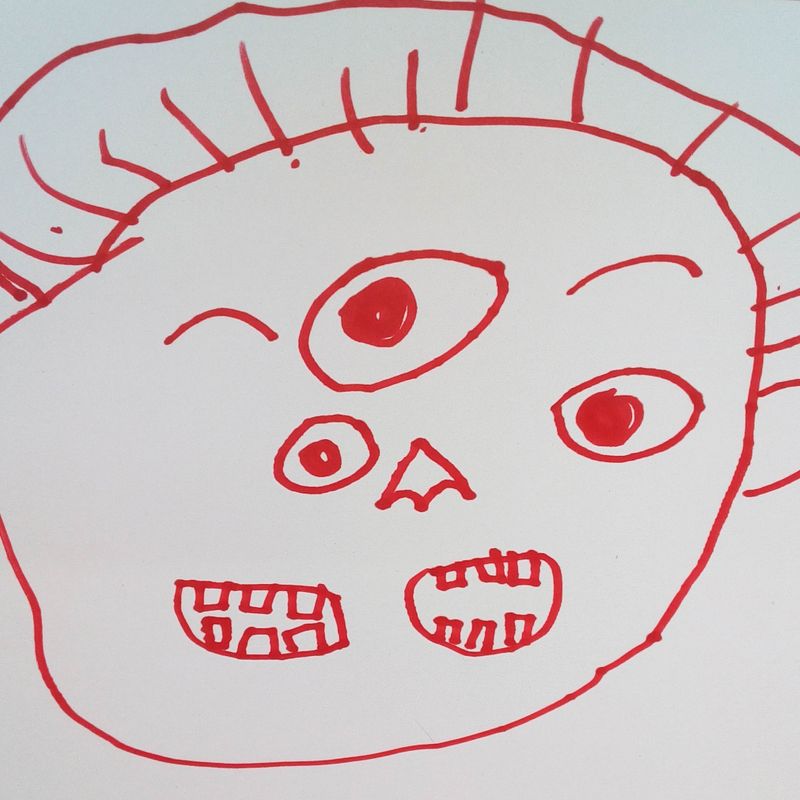 While I'm not a fan of Halloween so much (sure the free candy, but not so much the dressing up), the special seasonal games I play with students are super fun.
If there's something like trick or treating going on in the part of Japan you're in, I don't think it's the kind where kids will go to strangers houses asking for candy.
This week I don't have any lessons on the 31st, mostly because the location I usually teach at on Wednesdays is closed on the last day of each month. Last week I was rather grumpy on the way to my Friday afternoon lessons, but as soon as I started teaching, the silly activities (this is an adult company class by the way) had all of us laughing our heads off. It's so healthy to get in some laughs because this week has been too stressful.
Over the weekend, I played a simpler version of the scary face game with kids where I volunteer. The photo above is from one of the second grade students and I love how serious it is.
I hope you get in some funny games and laughs, as a teacher or a parent of trick or treaters (or both).
---