Jan 17, 2019
The tradition of Lucky Bags (fukubukuro) in Japan is a tradition that I've never participated in. I can sort of understand food related or character related ones - if the items are something that you would want regardless of the discount price. The lucky bags that sell out right away are the ones I'm guessing are really worth their value.
I'm not interested in owning stuff that I'm not gonna use. I'm interested in saving money for experiences that I'm gonna enjoy.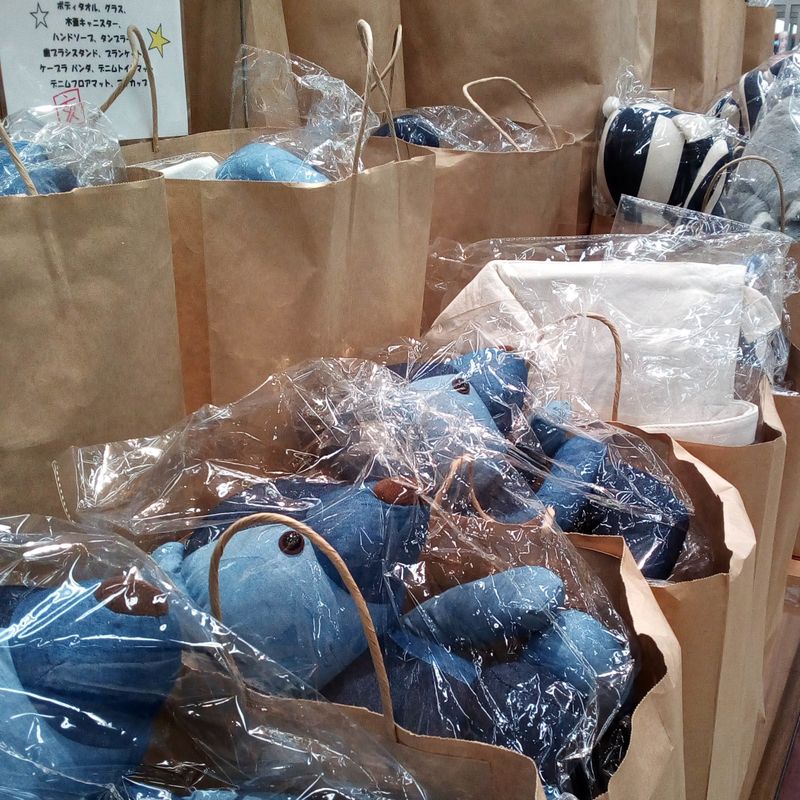 Well into the middle of January, I found one store still selling tons of lucky bags. There seemed to be little if any interest from shoppers.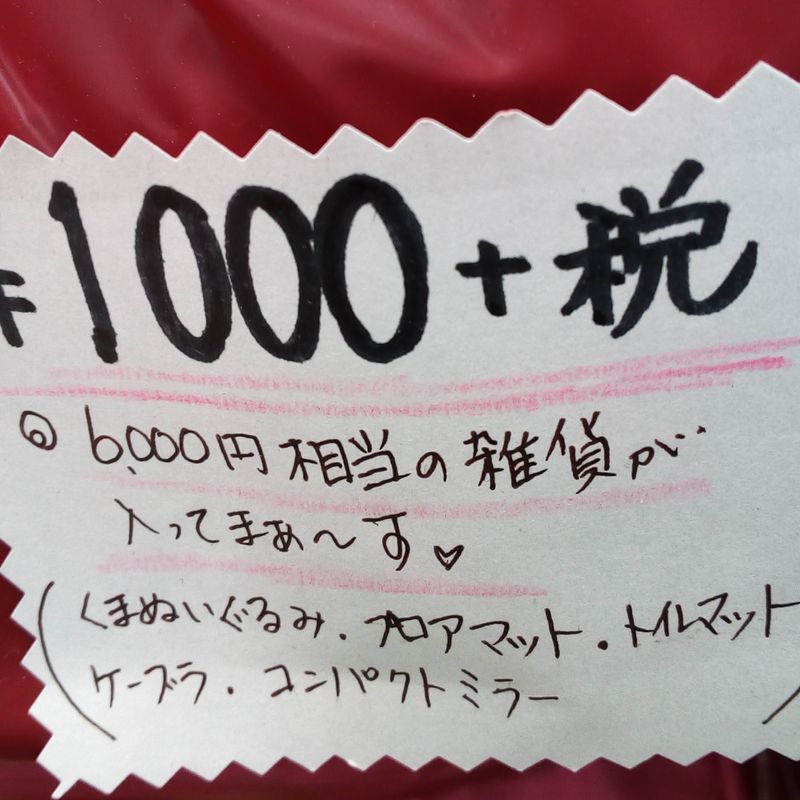 The photo above explains that the (lowest price) 1000 yen lucky bag contains 6000 yen worth of product.
It also lists the contents: teddy bear, floor mat, toilet mat, toilet seat cover maybe? and compact mirror.
I don't want any of that stuff. Why would I pay even a sixth of the price for stuff I don't want? This is why no one bought it in the first place.
They sold a few price options, containing more useless junk that wasn't even cute. Most of the stuff this store sells is cute... but it's obvious they didn't have any takers on the items in the bags. They didn't even throw in something people actually wanted to entice them to buy the lucky bags.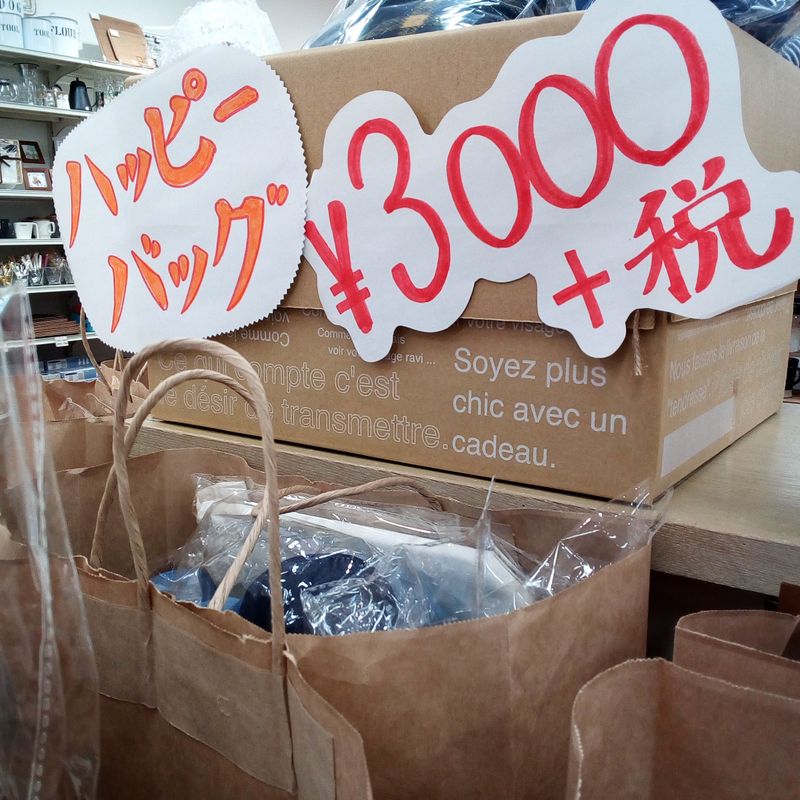 Happy bag... for your company, if you ever offload this stuff no one wanted to buy even when it was regular price or marked half off. Good luck?
---