Apr 30, 2018
On a recent visit to a bookstore, they had redesigned the stationary section and had a special weekend sale of 20% off all stationary products. I also had a Quo card, so I decided to stock up on some items I use on a regular basis and treat myself to some products I've heard are good. One recommended product in particular is the MD or Midori brand series of notebooks.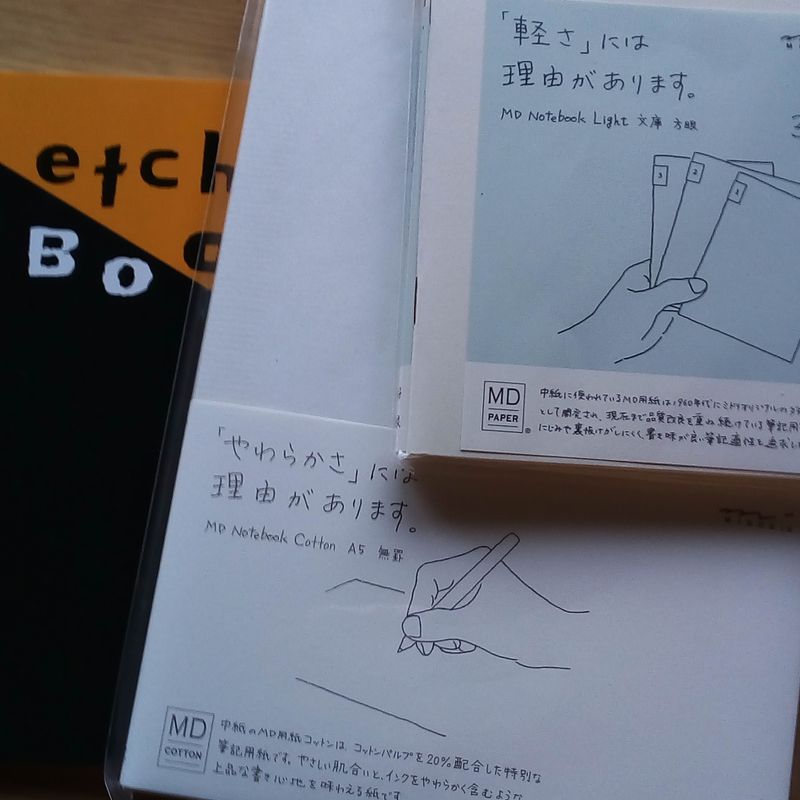 I've been using a regular 'jiyucho' kids blank notebook for drawing and even watercolor painting, but it's just not cutting it. The paper is too thin so it quickly soaks up water and gets warped. I really needed an upgrade on my sketchbook, and not just something from the 100 yen store. I did pick up a B5 size Sketchbook (also locally made by the Maruman company) which I like because it's spiral bound so it will stay open flat while working. The sheets are thicker and have a texture like watercolor paper, but the retail price is only 250 yen.
The Midori brand cotton paper product was so nice and soft, so I had to get one of the A5 size blank notebooks (retail 900 yen) to try drawing and watercolor painting in. It has an attached ribbon bookmark and is a whiter paper than their other notebooks.
I also got a pack of three A6 sized grid paper notebooks, as it's easy to bring that size everywhere and use as a bullet journal when I'm ready for a new one.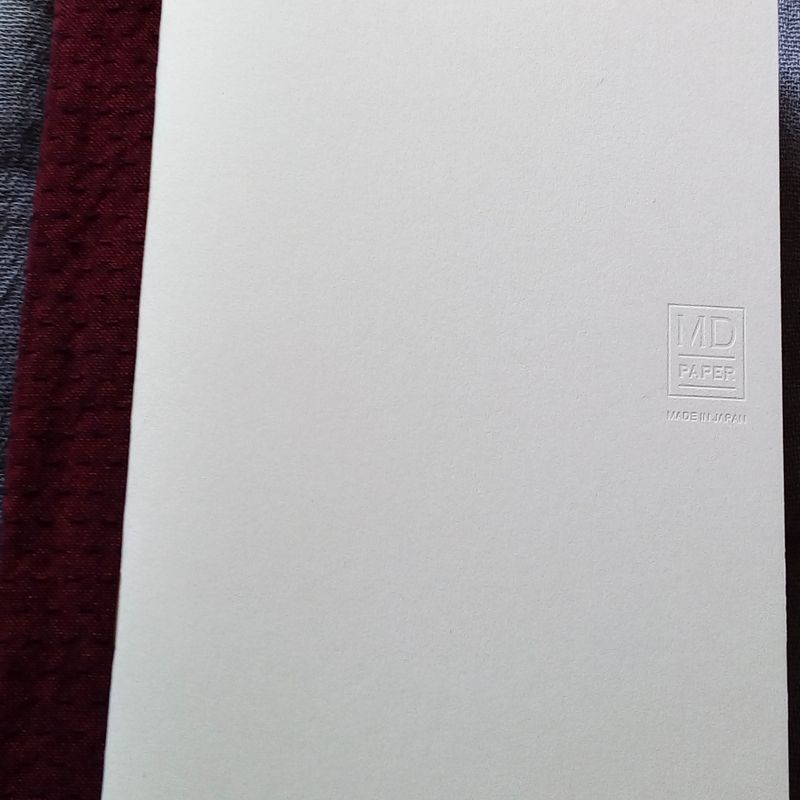 The covers are made from cardstock, so they aren't as sturdy as most notebooks. The company also sells notebook covers for this reason. As I have some Kurume kasuri, I decided to make my own book covers for the notebooks.
MD paper is made in Japan and the cost is a little higher than what I'm used to. I think the quality is worth it, and it's still cheaper than a lot of the high end notebooks that are imported. I'm excited to start using it and hopefully it will be a better fit for watercolor than the cheap paper I've been using.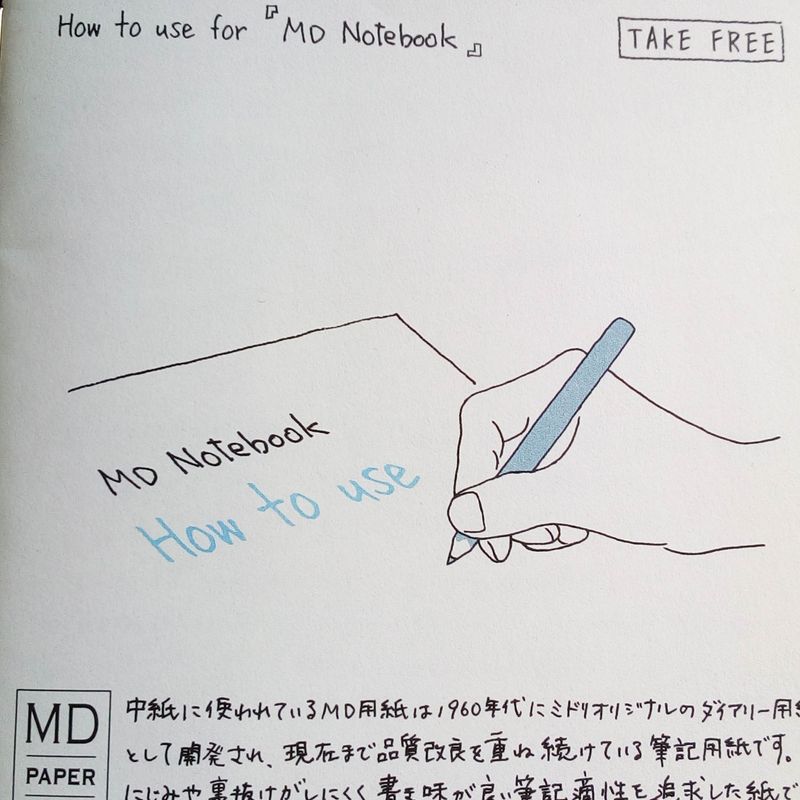 How to use booklet pictured above is available in the shops & shows their product line, including blank, lined, and grid sheets in different sizes of notebooks.
---