Jul 8, 2018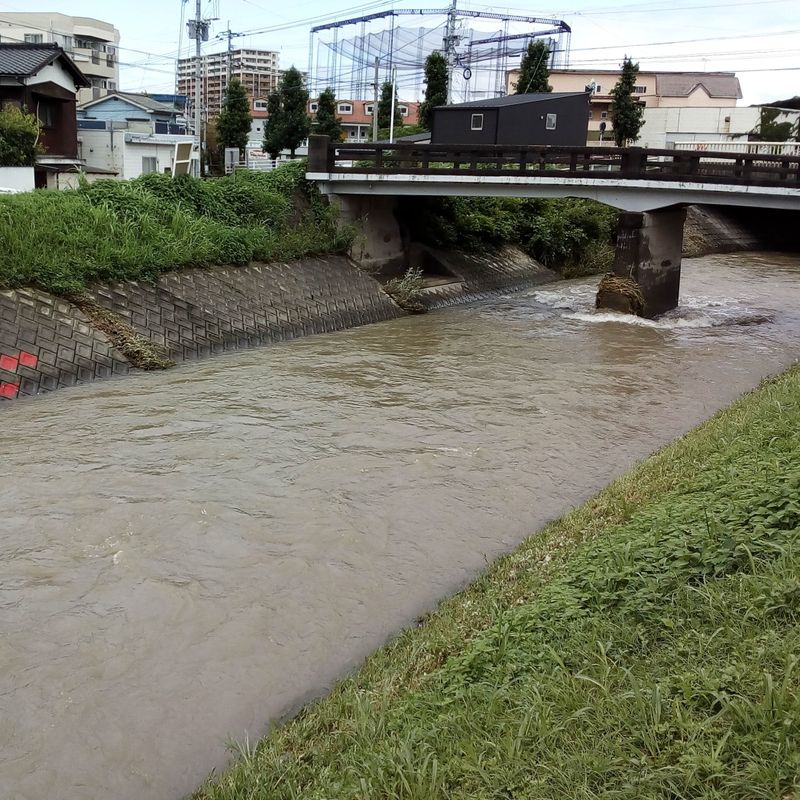 After the rain stopped, in one of the higher parts of the river. This is the small river. It overflowed in several places a little. The big river flooded the north part of the city too.
You've probably heard the news and had some heavy (or big) rain where you live as well. We had some heavy rain (as usual for the rainy season in Kyushu) and even some flooding in our city. It's not unusual for train lines in this region to be blocked by water or mud and have closures or delays in the schedule. In fact, mudslides are a big problem in rural areas that get heavy rain. This time I feel lucky the damage was no problem in our neighborhood and not terrible in our city. Especially after seeing photos of the Osaka area, right after they had an earthquake too.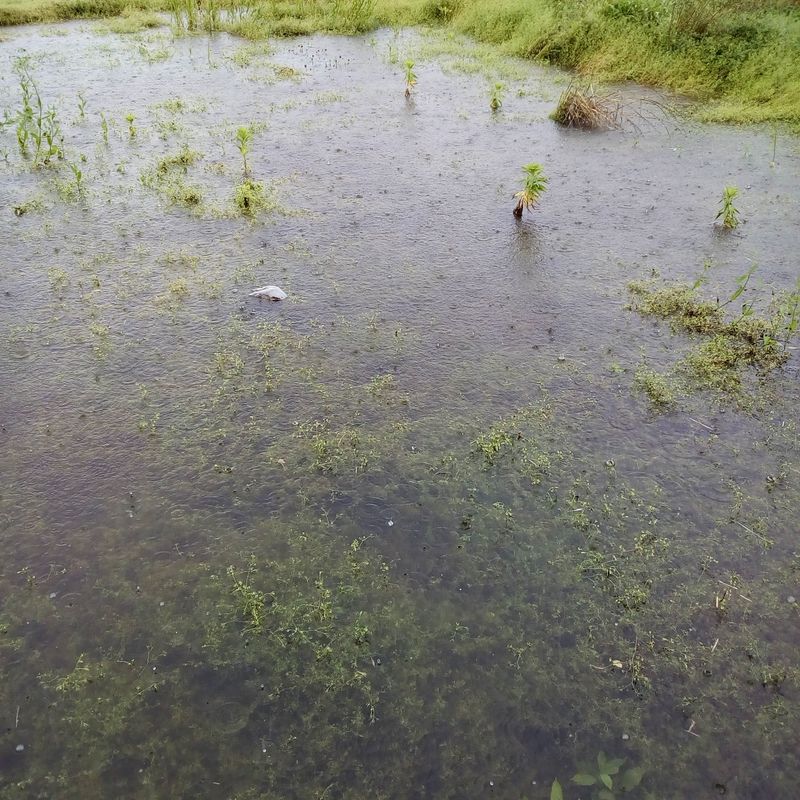 Last year one of the nearby towns had heavy flooding and mudslides that caused deaths and displacement of a lot of people. I heard a long siren on July 5th and didn't know what it meant. I thought it may be an evacuation notice because of the heavy rain. (We sometimes hear shorter sirens that signal volunteer firefighters that there is a fire. It was pouring so I didn't think a fire was the reason.) Looking it up online didn't really help and I didn't have an evacuation notice on my phone or anything.
After talking with a couple students later that day, one said she was also confused about that siren and was scared that North Korea had shot a missile. She was working in a school at that time and heard that the one minute long siren was to remember (close your eyes and pray for) the people in Asakura last year. My other student said every year the city hall does the same thing to remember the atomic bombs that hit Hiroshima at 8:15 on August 6th and Nagasaki at 11:02 on August 9th.
It's a little odd to me, coming from a country who remembers unfortunate events with 'a moment of silence.' We wondered why there was no reminder to remember the earthquake in Kumamoto two years ago, then I remembered that it woke us up in the middle of the night. I don't think we need to remember that at the accurate time.
---