Nov 3, 2017
Sundays can be amazing for a day out on the town, or downright frustrating if you're not sure what to expect. Out of all of the days in the week, Sundays stand out the most, given that most students and working-class folks have at least this one day off for leisure. As such, there are always special events and additional considerations for shoppers, athletes, and anyone else looking for a fun time out on the town. Of course, because there are throngs of people about, it helps to have a good idea of what you want to do, lest you get lost in the crowds.
Here are my top three best things to do on any given Sunday in Japan:
Shrine Sales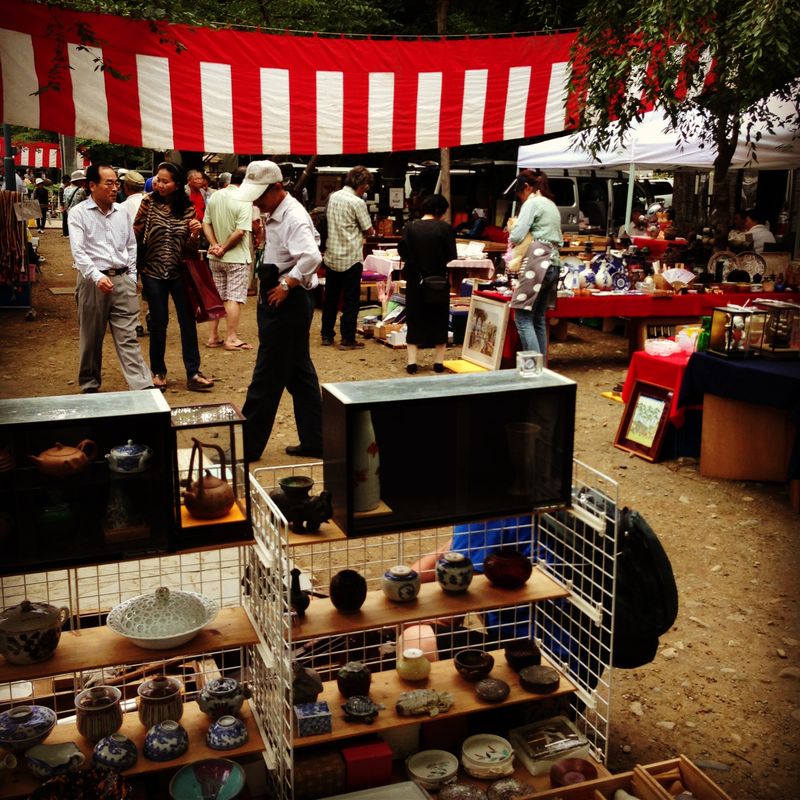 My favorite way to start a Sunday in Tokyo is at Yasukuni shrine. For those of you aware of the controversy surrounding Yasukuni, please allow me to say that I am in no way advocating for the politics or history that it represents--that is an entirely different subject which I will leave up to the Japanese people and their neighbors to sort out. (For those of you unaware, a quick Google search will get you up to speed on the controversy). No, I go to the shrine on Sundays because is the only place left in Tokyo that consistently has a shrine sale. A shrine sale is like a cross between a history museum and the fleamarket. It is where Japanese folks gather to showcase their wares, but rather than just bringing out trinkets or knickknacks, these markets includes a lot of interesting antiques. The best part is, you find some pretty neat pieces like kakejiku (hanging scrolls), ukiyoe prints, pottery, and other ceramics for relatively cheap prices, but just know that you need to haggle. Don't be bashful when negotiating either, because the sellers certainly will not be.
Yasukuni Shrine is most easily accessible from Kudanshita Station on the Hanzonmon and Shinjuku subway lines.
Gaienmae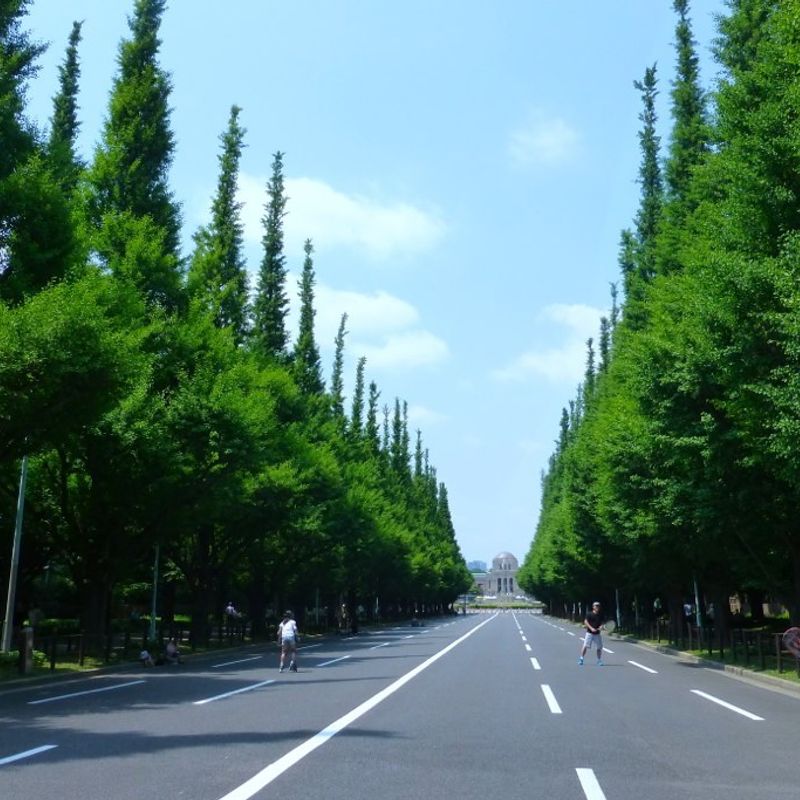 On the opposite side of the Imperial Palace from Yasukuni Shrine is my next stop on a Sunday, and that's Gaienmae. This is the athletic heart of Tokyo and it beats faster than normal every Sunday. Why, you may ask? Well, Gaienmae is known for the big loop that in circles the Meiji Memorial Picture Museum (the iconic building you can see way in the background of the photo above). Around the loop and the immediate area around it includes Jingu Stadium (home to the Yakult Swallows), the Prince Chichibu National Rugby stadium, the National Olympic Stadium (currently under construction), and myriad sporting fields. The entire loop get shut down to traffic on Sundays, so if you are a runner or a cyclist you have it all to yourself. Take it from a guy who are used to cycle in Tokyo, unless you're riding at 3 o'clock in the morning you will never have an open road as nice as the Gaienmae loop on Sundays. Also, it's a great place to go if you're into club sports: a lot of soccer teams play there, and there are lots of tennis courts, so lace up, grab your racket, or hop on a bike and head on down to Gaienmae to bring sports back to your urban lifestyle.
Gaienmae is located on the Tokyo Metro Ginza line.
Harajuku/Yoyogi Koen
Finally the place I love to go the most when I was a kid on Sundays and still is when my favorite places: Harajuku. Now when I was a kid, the city shut down Meiji dori, the street that runs from Harajuku station to Omote-Sando station. That doesn't happen these days unfortunately, so while I used to recommend walking up the hill towards Omote-Sando, I now recommend heading the opposite direction towards Yoyogi Park. On the overpass adjacent to Harajuku station, you're likely to run into hordes of cosplayers or other unique characters (like the gent in the photo above). From there, just continue towards Yoyogi Park, where you can just enjoy nice open space, watch dance crews practicing for the next competition, and people watch to your heart's content. Of course, if you walk just a bit further down the road towards the NHK building, you'll encounter an ampitheater with a courtyard next to it where they have events on almost every Sunday. It is a great place to enjoy a cultural festival or any number of other fun events that take place there.
Harajuku Station is located on the Yamanote line, though it is connected underground to the Tokyo Metro Station Meijijingumae (Chiyoda and Fukutoshin lines).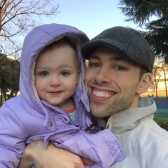 Hitting the books once again as a Ph.D. student in Niigata Prefecture. Although I've lived in Japan many years, life as a student in this country is a first.

Blessed Dad. Lucky Husband. Happy Gaijin (most of the time).
---