Mar 1, 2018
Japanese hotels are steeped in tradition. They emerged as a major industry during the Edo period (1603-1868) thanks to the Shogun's policy of sankin kōtai, which mandated that feudal lords must leave their families in the capital city of Edo (modern day Tokyo) and transit back and forth from their own feudal lands. The long treks required overnight stays along the way, so ryokan (Japanese style inns) and minshuku (private homes providing lodging for travelers) became necessary features along the major thoroughfares leading to Edo. Given the class of patrons, those accommodations took to becoming the culmination of Japanese omotenashi, or hospitality, with superb staff, excellent food, and beautiful guest rooms.
Of course, when Japan opened up its borders and began to modernize, it started accommodating western patrons as well, and hotels started to pop up alongside these ryokan. While modern Japanese business hotels strip away the omotenashi in favor of economy, the best of Japan's vintage hotels still maintain that quintessentially Japanese spirit of hospitality and offer unforgettable accommodations for travelers.
1) Hotel New Grand, Yokohama
Hotel New Grand recently celebrated its 90th anniversary this past December, and it certainly has a story to go along with its age. The original Hotel Grand in Yokohama was established in 1873, but it was demolished following the Great Kanto Earthquake in 1923. The Hotel New Grand opened three years later in its place, and it has since hosted a wide variety of interesting guests including Charlie Chaplin and Babe Ruth. Still, the most interesting aspect of the hotel's history is its connection to General Douglas MacArthur, who served as the Supreme Commander of the Allied Powers-Pacific during World War II and led the General Headquarters of Occupation forces following the war. The hotel was spared from bombing even though much of Yokohama was leveled around it, and it served as the first place that MacArthur stayed upon arriving in Japan on 30 August 1945. Interestingly, that was his third time staying there. The first was when he was a young military officer and aide-de-camp to his father, General Arthur MacArthur in the Philippines. The second was in 1937 when MacArthur returned to Yokohama to honeymoon with his wife. When MacArthur returned that fateful third time, it's said that the hotel manager greeted him at the door by bowing and simply stating, "Welcome back, General MacArthur."
Hotel New Grand stands as a historical landmark amidst the otherwise modern Minato-Mirai area of Yokohama. The main building is still the original, though the hotel has added an adjacent tower to accommodate more guests and special events.
As for restaurants, Hotel New Grand maintains its deep affinity for French cuisine, which has been the tradition since its inception 90 years ago.
You can find more information at the Hotel New Grand website.
Map:
2) Nara Hotel, Nara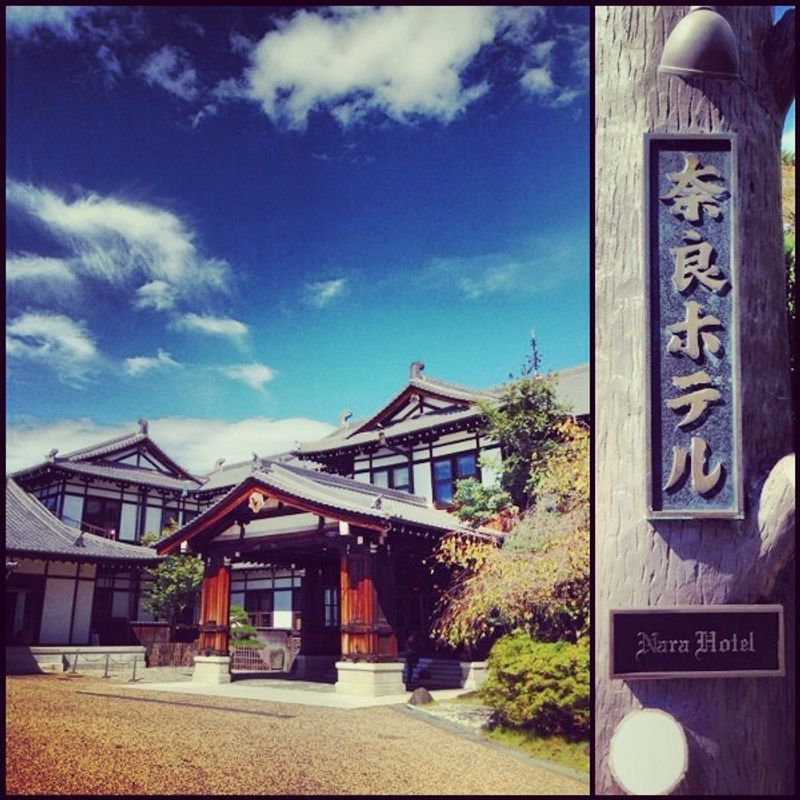 Nara Hotel is one of the most beautiful hotels you will ever come across, even if not necessarily in size or grandeur. Founded in 1909, the purpose of the Nara Hotel was to play host to Japan's most prestigious guests. It was built including every modern amenity possible (including steam heating as early as 1914), and blends western sensibilities with Japanese aesthetics. The hotel has lived up to its mission, too, hosting such prominent guests as Edward VIII of England, Helen Keller, Albert Einstein, Pope Paul VI, and the Dalai Lama.
The hotel boasts beautiful guest rooms and top notch service, as well as world class French and Japanese meal options. Importantly, the hotel is located immediately next to Nara Park, meaning that the best that Nara has to offer is walking distance away, including the Kofuku-ji, Kasuga-Taisha and Todai-ji, among others.
You can find more information on the Nara Hotel website.
Map:
3) Fujiya Hotel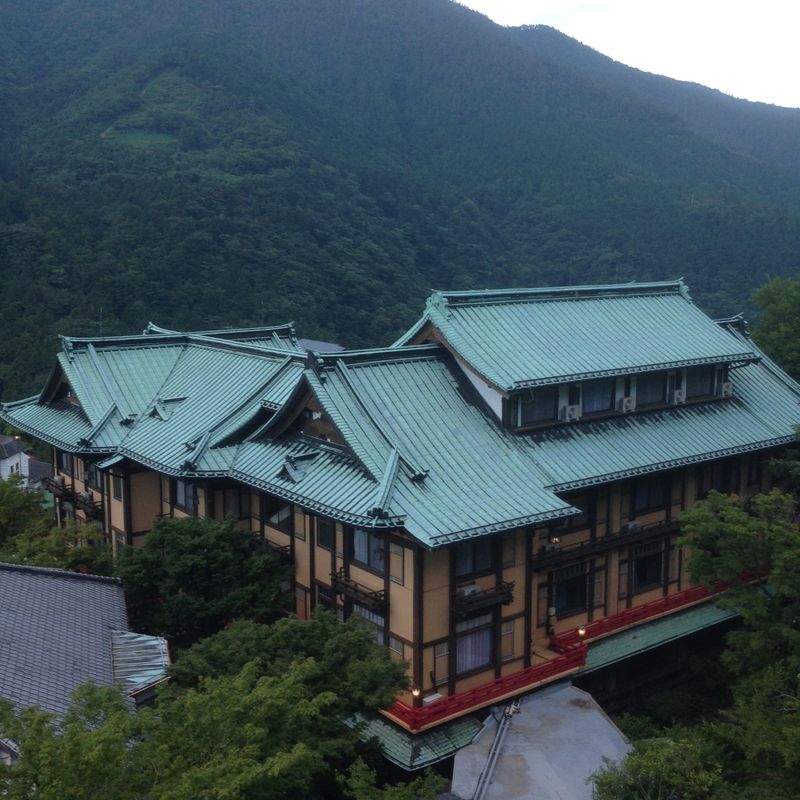 Saving the best for last, the Fujiya Hotel in Hakone is a must-stay place in one of Japan's one-visit locations. Founded in 1878, the Fujiya Hotel is one of Japan's oldest, and the architectural styling reflects the period of transition that Japan was undergoing, blending Japanese aesthetics with western architecture and design.
The hotel has hosted a number of famous guests including Charlie Chaplin, Helen Keller, John Lennon, Prince Albert (who ascended to the throne as George VI), among others. Moreover, during the Occupation era after World War II, the Fujiya Hotel served as an Armed Forces Recreation Facility for the Allied powers, and it accommodated many famous soldiers including future U.S. president Dwight D. Eisenhower.
The Fujiya Hotel is located in the heart of Hakone, only about a 7-minute walk from Miyanoshita Station on the Hakone Tozan railway, and there are always taxis and shuttles available at the hotel for travelers.
In addition to the spacious guest rooms, the Fujiya Hotel has several in-house restaurants, a delicious bakery, and other attractions such as a pool, onsen, Japanese garden, and greenhouse, among others.
For more information, you can visit the Fujiya Hotel website.
Map: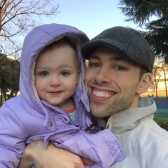 Hitting the books once again as a Ph.D. student in Niigata Prefecture. Although I've lived in Japan many years, life as a student in this country is a first.

Blessed Dad. Lucky Husband. Happy Gaijin (most of the time).
---