Jul 19, 2018
I am big fan of Okinawa. The people are great, the beaches are fantastic, the music hits you in your soul, and the food...oh man, the food is great. Basically I love most everything about Okinawa except for the heat and the Awamori (don't get me wrong, Awamori is good, but boy, does it knock me off my feet the day after!)
The only problem is that I now find myself in yukiguni (snow country), which is about as different from Okinawa as you can get in Japan in terms of weather and cuisine. Especially up in the mountains, it's impossible to find an Okinawan restaurant--basically I have to make the trek back into Tokyo to get my soki soba fix.
Thankfully, 7-11 has come to the rescue (albeit for a limited time). For the next couple of weeks, 7-11 stores are offering Okinawa-inspired products as part of its "Okinawa Fair," a campaign that runs from July 17th to the 30th.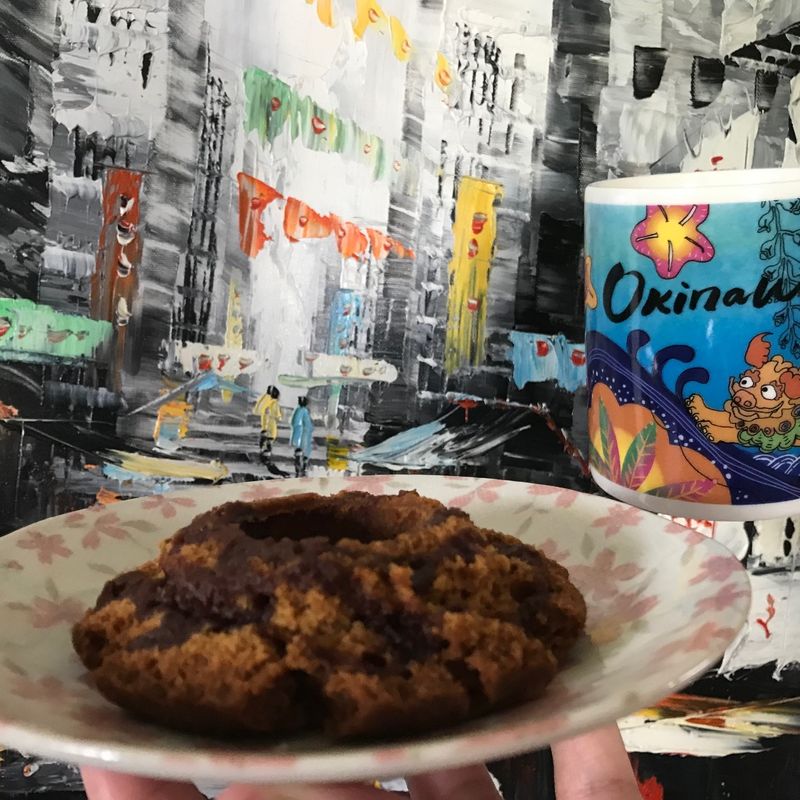 During the campaign, 7-11s throughout the country (including in yukiguni), will offer a variety of limited edition food options, including the following:
Taco Rice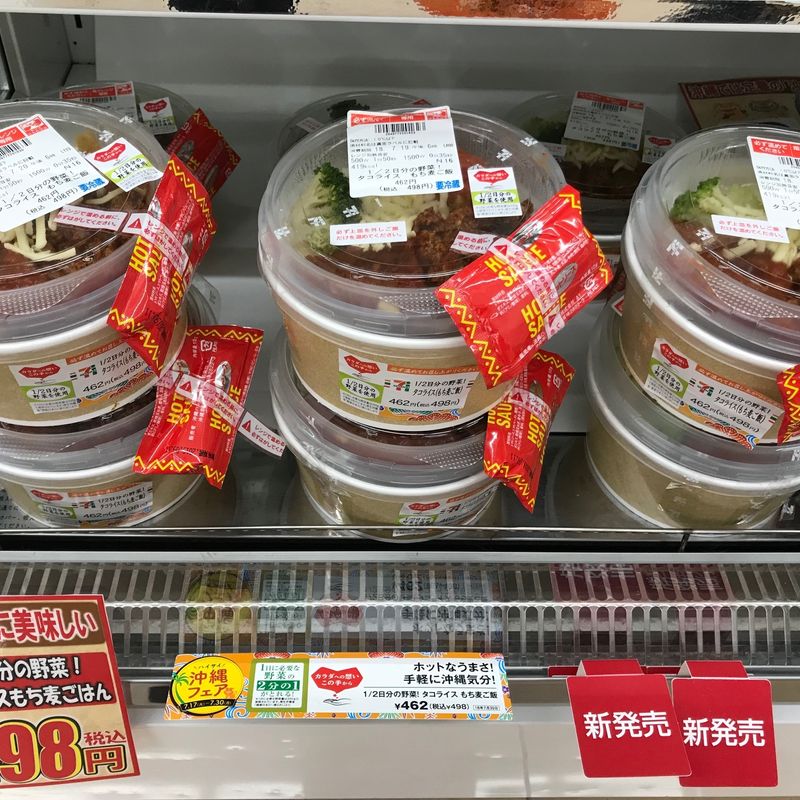 Spam Musubi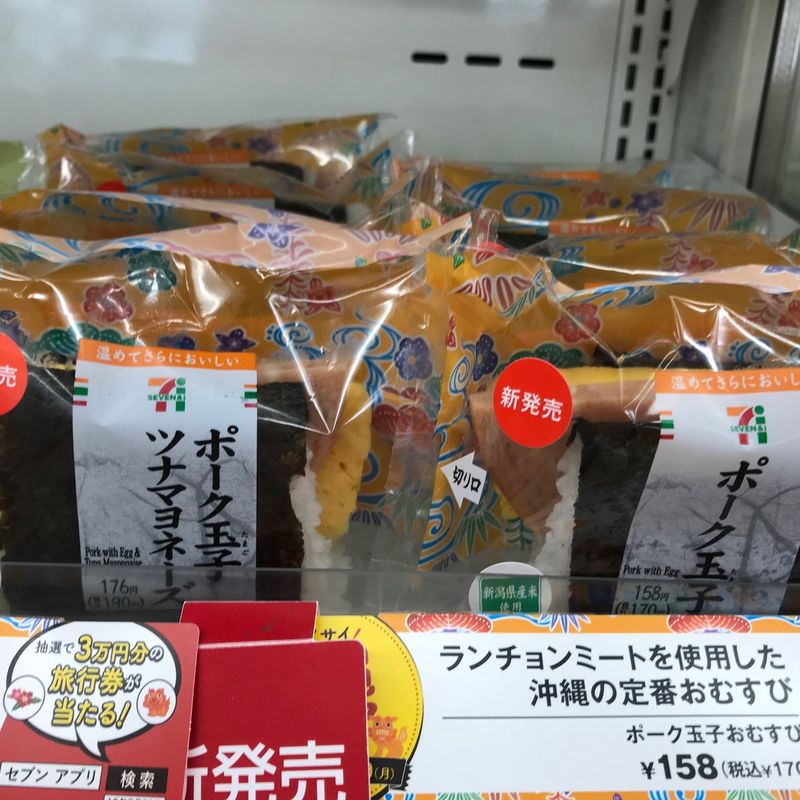 and other Okinawan favorites like Blue Seal Ice Cream , Goya Champuru, to name a few.
The stores will also offer Okinawa-inspired variations of classic options, such as Okinawan brown sugar melonpan and cake donuts, like the one below: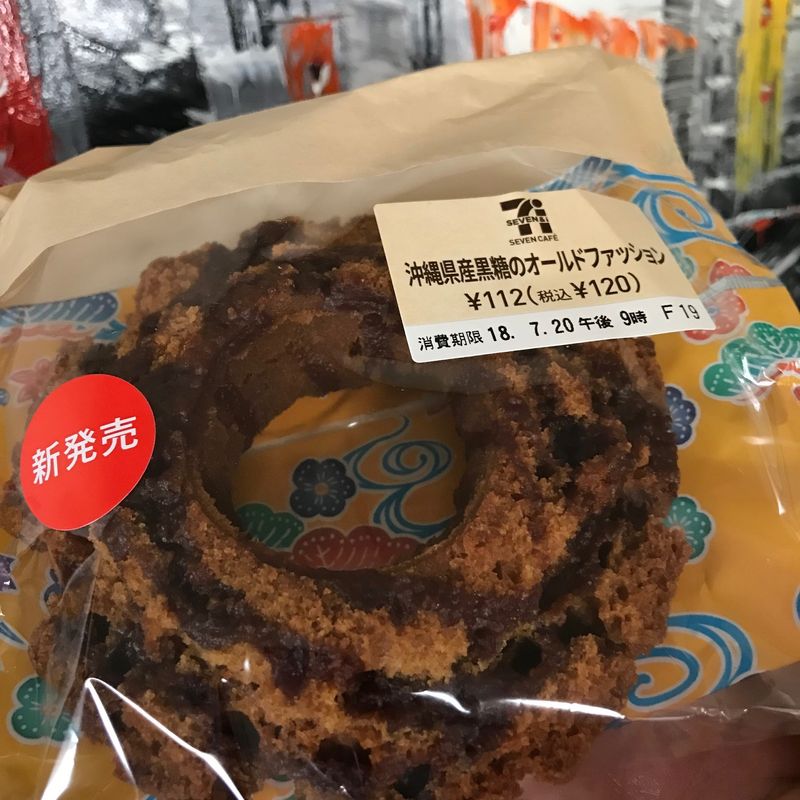 I tried the cake donut with my kids as an after school snack, and wow, it was good. It might sound cheesy, but it reminded me of being back down in Okinawa, largely because as soon as I opened the package, the smell of the distinct brown sugar hit my nose--and you know how smells have that way of transporting back to a particular place in your memories.
Taste wise, it was a bit too sweet to eat too much of it, but hey, more for the kids. Now I just have to worry about them pinging off the walls for a few hours.
In any case, thank you 7-11 for bringing a taste of Okinawa to my little snow country home. I'll be enjoying more of it over the coming weeks!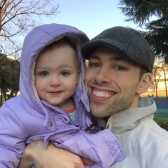 Hitting the books once again as a Ph.D. student in Niigata Prefecture. Although I've lived in Japan many years, life as a student in this country is a first.

Blessed Dad. Lucky Husband. Happy Gaijin (most of the time).
---
2 Comments
Lol! Pinging off the wall! Classical! I could do with some of that sugar now. I'm a huge fan of baked stuff.

I saw sanpincha and Blue Seal ice cream but not the other items - and was wondering if that was all over Japan. It's too bad the ice cream was three times as much as it is in Okinawa...