Oct 30, 2018
I've been a fight fan for as long as I can remember, and while I tend to enjoy boxing more than mixed martial arts, I grew up watching UFC bouts. I'm also aware that MMA (UFC included) is quite popular in Japan, so the flyer board at my local supermarket caught my eye: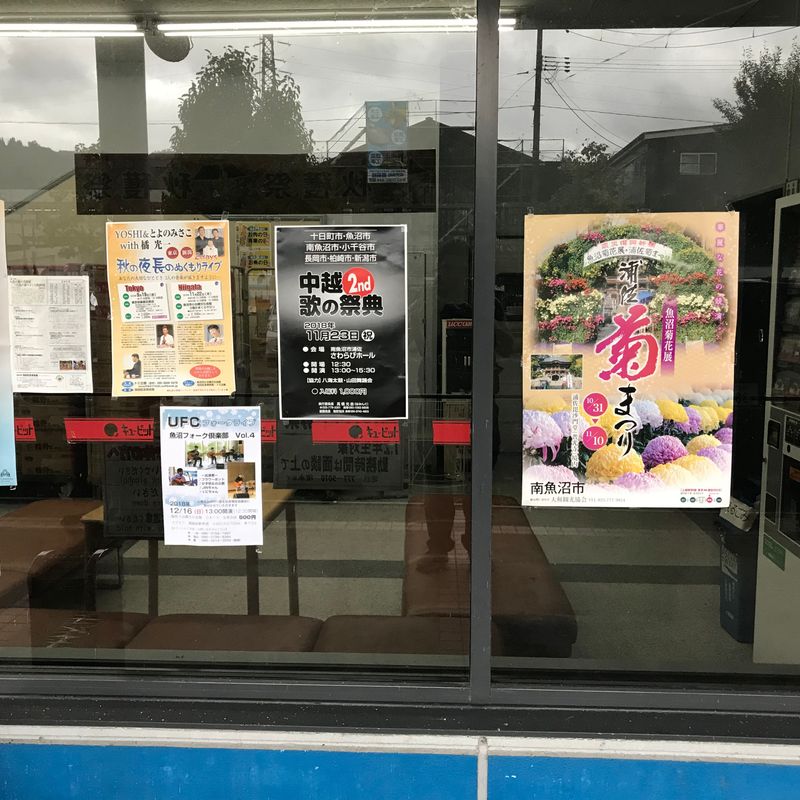 You can see the big "UFC" on the middle left flyer. For a second, I thought, Oh, maybe they're having an amateur MMA night or an exhibition of Japanese UFC fighters around here somewhere. Cool.
Then I took a closer look...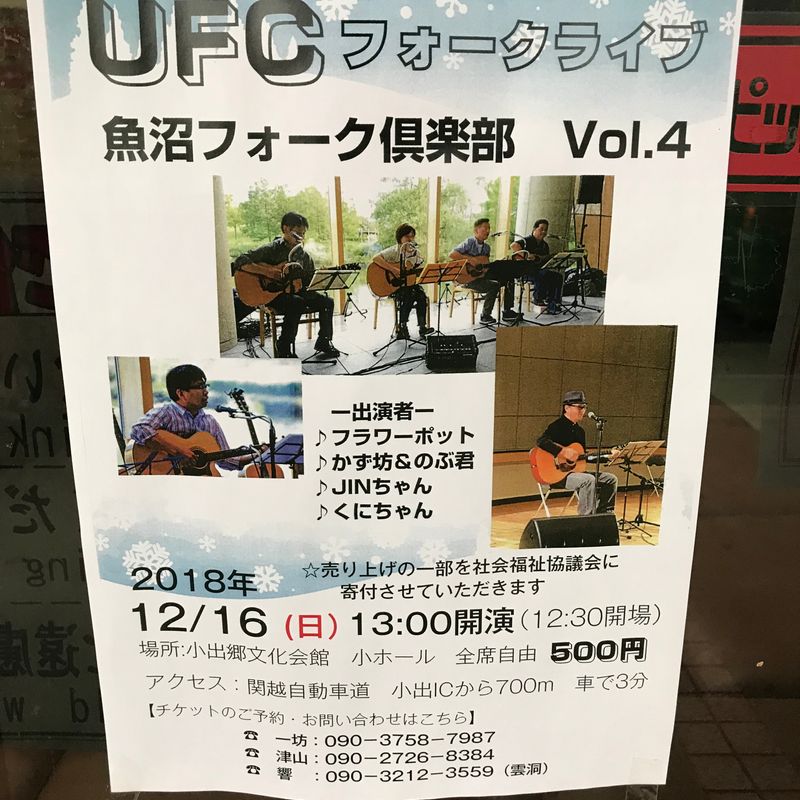 ...Uonuma Folk Club.
Those things aren't at all alike, unless each song ends with an epic fight in a caged octagon. Actually, that's something that I would be game to watch. Sounds like I need to write in a suggestion to the club...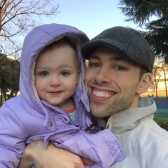 Hitting the books once again as a Ph.D. student in Niigata Prefecture. Although I've lived in Japan many years, life as a student in this country is a first.

Blessed Dad. Lucky Husband. Happy Gaijin (most of the time).
---