Jan 30, 2018
Looking for a unique Japanese cultural experience?
Most people will direct you to tea houses or temples or modern marvels like Sky Tree. Me? I'm going to tell you how to experience life as a Japanese salaryman in Tokyo.
Okay, so I don't mean to imply that you should try to turn your vacation into work, but I want to offer you, the reader, a chance to see some of those aspects of Japanese culture that are often used as caricatures of modern Japanese society.
Is this a quirky idea? Perhaps.
Will it provide an authentic view of modern Japanese culture? Sure.
Will it be memorable? Absolutely.
So without further ado...
Experience a manin densha:
Most people have heard about the "max capacity trains" and maybe even seen similar footage to the clip above, but it's different when you experience it in person. Of course, you don't actually have to get on that sardine can of a train to experience this, since you can just observe the attendants cramming appendages and bags into the train cars. Then again, if you are brave enough, you can always try to hop aboard.
The best time to experience this phenomenon is between 8:00 and 9:00 am, either at Shinjuku station on the Yamanote line or along any of the stops on the Tokyo Metro Tozai Line.
Eat a One-Coin Lunch: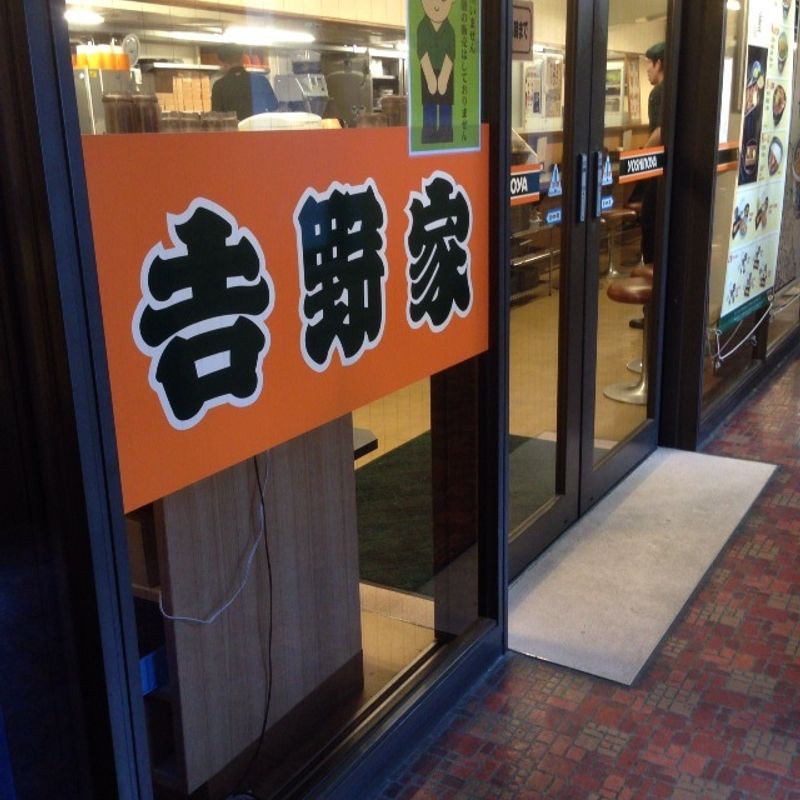 Something I learned while working in Japan is the concept of the "one-coin lunch," which is a lunch meal that you can purchased with a single 500 yen coin. Wait, but Tokyo is supposed to be an expensive city though, right? Well, not if you go to where the salarymen eat their lunches, it's not.
My personal favorite place for a quick one-coin meal is Yoshinoya. Now if you want the authentic experience, go between 12 and 1 pm to a Yoshinoya located in a business or civic district (like the one outside Toranomon Station). There, it'll be like an assembly line process where people are in and out eating in what seems to be minutes. The key is to get in, order quickly, and inhale your food so the next person in line has a chance to eat and spare a few minutes back at the office for a kip under his/her desk.
Unwind at an Izakaya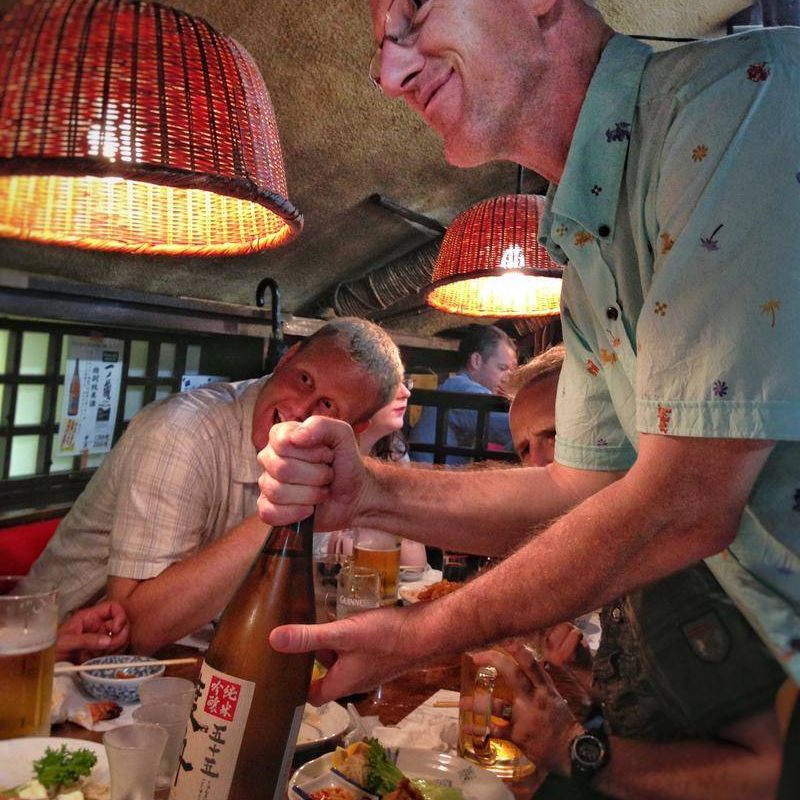 After a long day's work, the best place to unwind for dinner in Japan is an Izakaya. Certainly, you don't have to put in a full day at the office to enjoy these establishments of course, so go find a red lantern (the traditional symbol for an izakaya) and head on inside.
There, the food is almost always served in small dishes meant to share (kind of like Tapas dining, if that is more familiar to you) and the drinks always flow. A good izakaya will always have a relaxed atmosphere, and should a be a place where you can loosen the tie, let your hair down, and relax while enjoying tasty food and drinks.

My personal favorite Izakaya in Tokyo (especially for travelers and expats) is Andy's Shin Hinomoto, an izakaya run by a British expat. Located directly under the tracks leading to Yurakucho station, the rustic atmosphere transports you back to the heyday of the salaryman. For 2700 yen you can get the best izakaya set menu you can find in all of Japan, and Andy will even tailor it to your group's preferences.
Finally, hit up some Karaoke for Nijikai

After the first event of the evening is done, it's time for round 2, or the nijikai.
There are a lot of things you can do for nijikai, but if you want to continue the salarymen trend, you might want to head to a karaoke box. Maybe karaoke doesn't seem like it's unique to salarymen, but the key here is that you go after all of the other potential stresses of the day are behind you. Tie a tie around your head and sing some Beatles, Southern All Stars, or whatever else strikes your fancy.
If you do this, your foray into the world of Japanese salarymen will be complete!
Do you have any other fun suggestions for how to experience authentic aspects of modern life in Tokyo? Feel free to use the comments section below!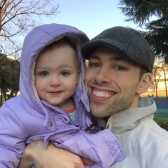 Hitting the books once again as a Ph.D. student in Niigata Prefecture. Although I've lived in Japan many years, life as a student in this country is a first.

Blessed Dad. Lucky Husband. Happy Gaijin (most of the time).
---
1 Comment
And if you want to experience the diet of a Japanese salaryman in Tokyo, you can follow this FB page that introduces where these people go after work for there fits of greasy foods and drinks. https://www.facebook.com/Tokyo-Drunkard-651466408538886/ I have to admit, leaving in Japan, I've become a fan of the salaryman diet myself. My liver is starting to hate me for it.