Feb 28, 2018
When most people think of traveling to Tohoku, Honshu's northern regions, they probably think of Sendai, Morioka, Aomori, or Fukushima. Few look a little westward to Yamagata, but this mountainous prefecture is full of incredible sites and experiences. No place is better for experiencing the best that Yamagata has to offer than Yonezawa, and it is only a two-hour bullet train ride away from Tokyo.
Nestled in the valley plains of Yamagata, Yonezawa is steeped in culture and history. Fans of Japan's Warring States period will immediately recognize the name Kenshin Uesugi, the famous warrior lord that hailed from Yonezawa. The town itself was the home of the Uesugi clan, and although the castle was destroyed during the Edo period (along with most other fortifications belonging to potential adversaries), one can still enjoy the spectacular military design and samurai culture in this town.
Like most Japanese castle towns, Yonezawa was constructed with the castle at the center, and that's where I recommend starting your Yonezawa journey. Located about 2 kilometers from Yonezawa station are the former castle grounds. There, you can immediately get a sense of the military genius of Kenshin Uesugi by seeing just how the city was planned: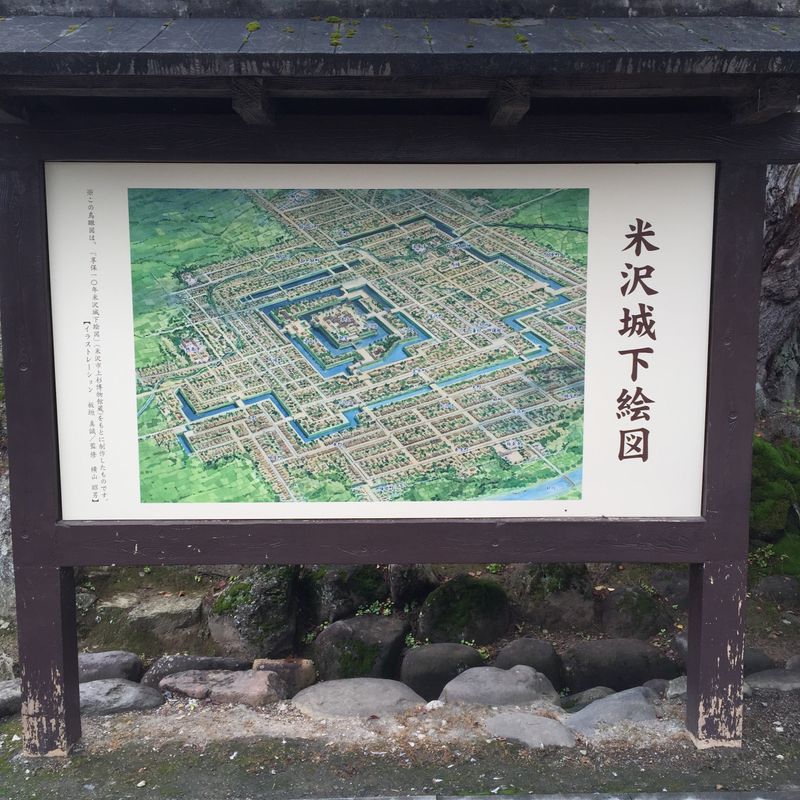 Unlike most feudal Japanese towns, where roads were purposely made labyrinthine to confuse invading forces attempting to storm an adversary's castle keep, Uesugi opted to employ a grid pattern with strategically placed canals that would frustrate any would-be invaders. Not only did this allow for more economical daily life for the people of Yonezawa, but it allowed Uesugi to develop more effective defense plans for the city.
Once you've awed at the genius of the city's design, it's time to wander the former castle grounds, which offer a wide array of historical and cultural sites.
Here is a statue of Kenshin Uesugi, forever standing in development of some strategy for action: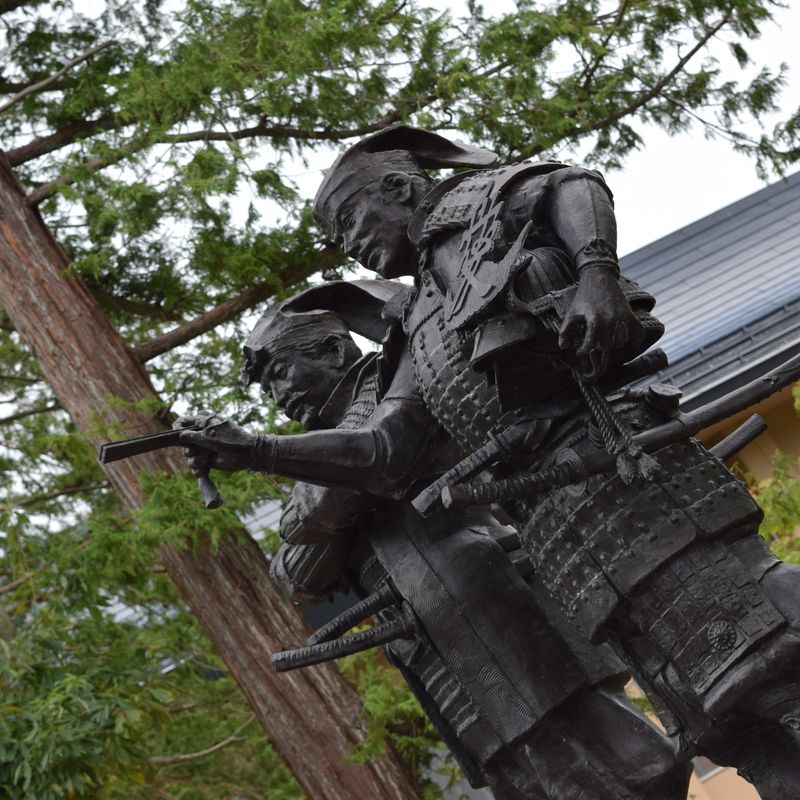 Then there's the Uesugi Shrine, which is a simple but beautiful shrine with an adjoining museum.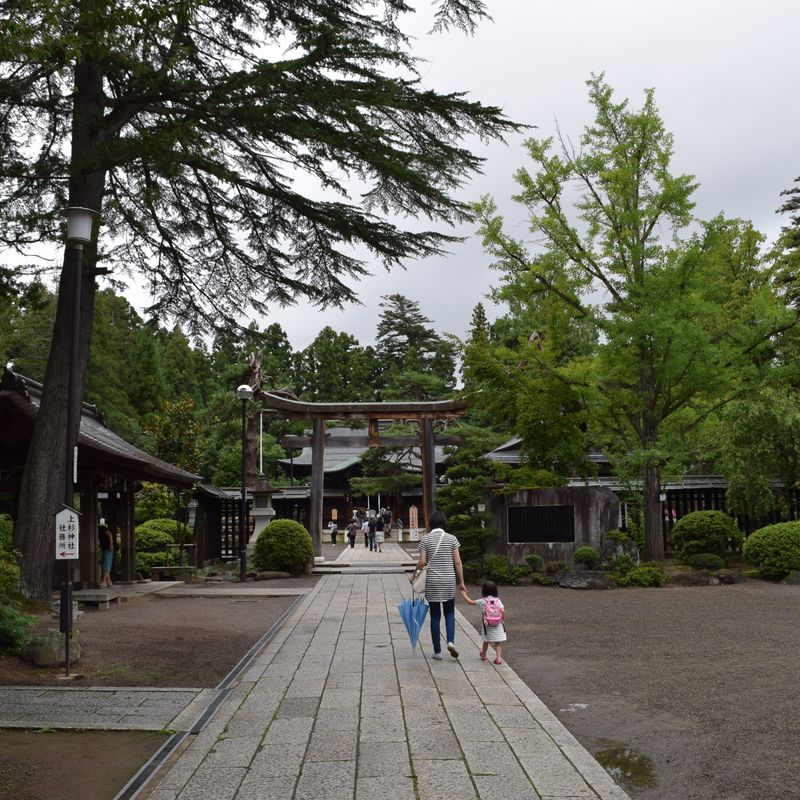 After you are done there, you can head over to the Uesugi City Museum, which includes permanent exhibits displaying artifacts from the Uesugi clan's collection, as well as an assortment of temporary art exhibits. Entry is 410 yen for adults, 200 yen for high school and junior high students, and 100 yen for elementary school students and younger.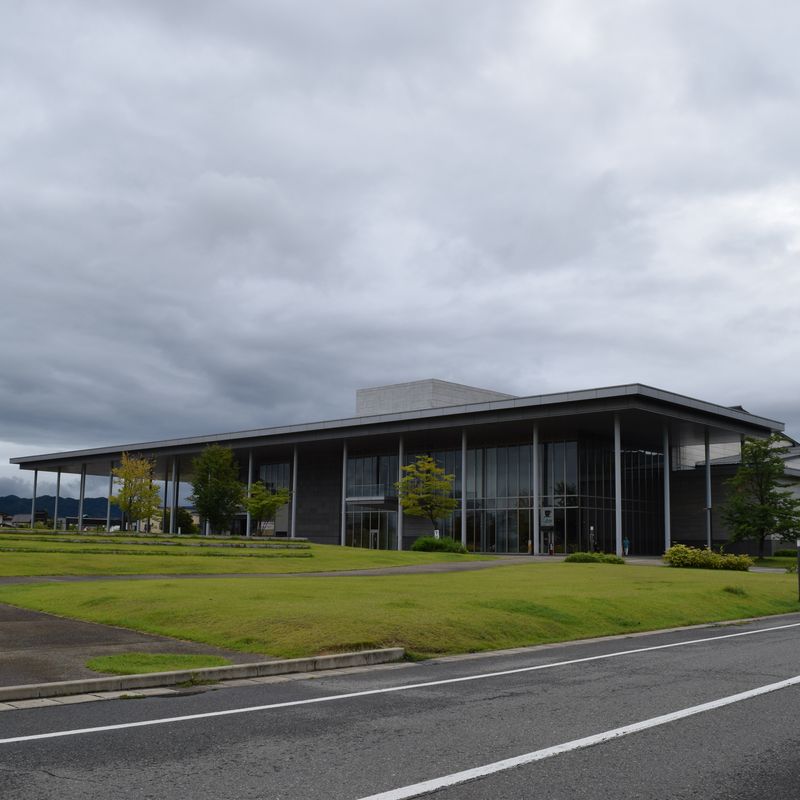 Not pictured here are the various incredible restaurants located immediately around the old city center. My personal recommendation for meal options is the Yonezawa gyu, the regional beef. The preferred way to serve this type of beef is in long, thin slices which can be grilled or boiled (yakiniku or shabu shabu style). It is not as fatty as Kobe beef, but for people who prefer leaner meat that is still full of flavor, you can't go wrong with Yonezawa beef.
From there, you can take a quick ride over to Yonezawa's famous rice field art. Every year, the people of Yonezawa develop new designs (though they typically have some tie-in back to the town's samurai roots). When we went, it was a mash-up between Hokuto no Ken (Fist of the North Star) and the period of Warring States in Japan: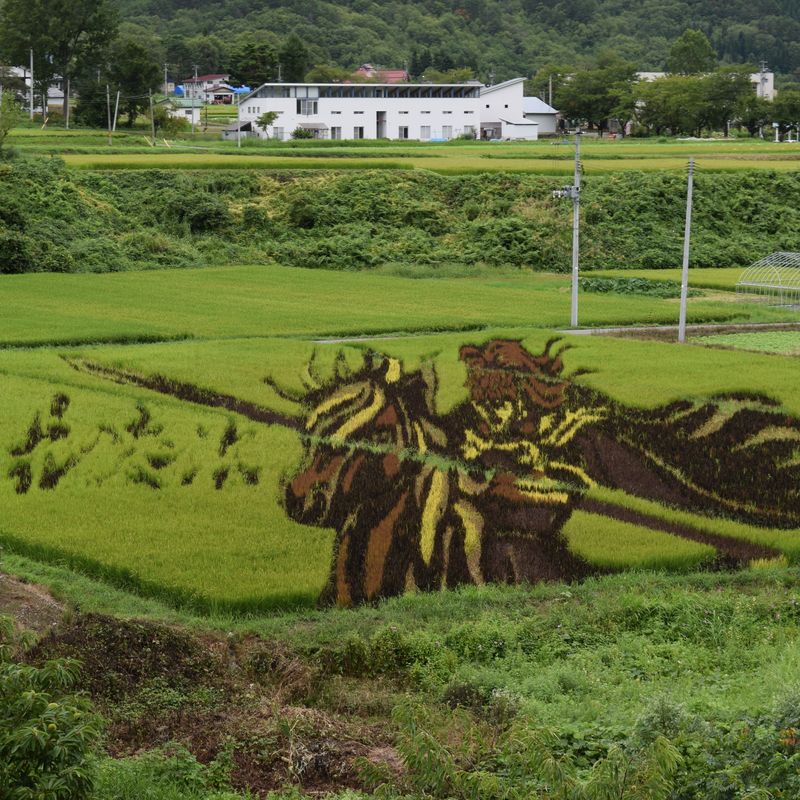 Finally, one more cab or shuttle ride will get you over to one of the best parts of Yamagata: the fruit orchards. Yamagata produces Japan's best grapes, and while these bad boys will cost you upwards of a few thousand yen for a single pack in a supermarket, you can pick your own (all you can eat) for just a few hundred yen: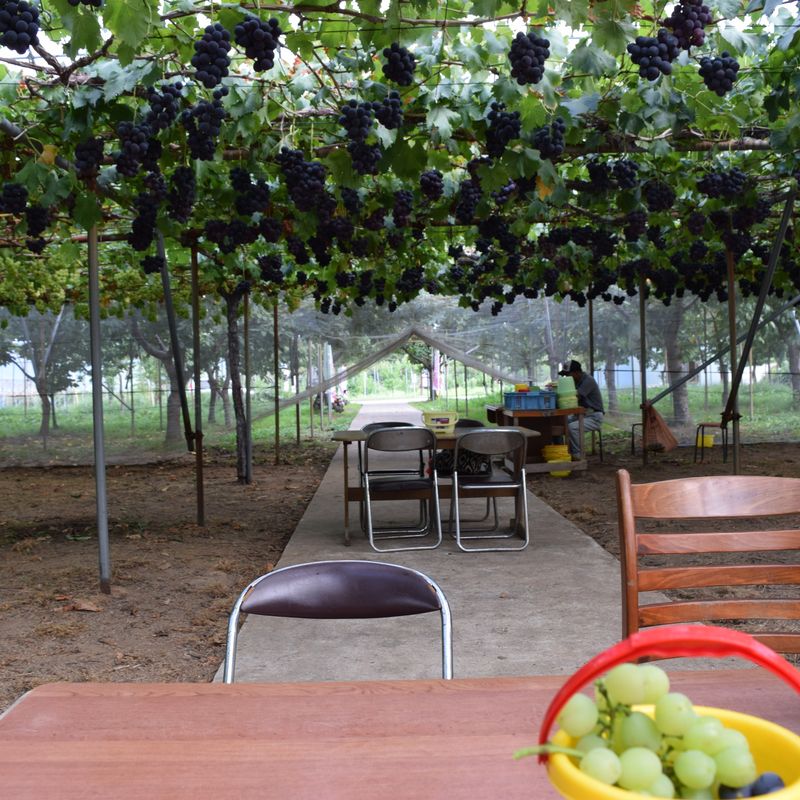 We were there during grape season, but Yamagata is also known for apples, pears, cherries, blueberries, plums, strawberries, and peaches. Fortunately for you, no matter what time of year you decide to visit, there will always be at least one of those fruits in season!
Naturally, Yonezawa has a lot of other great attractions for visitors, but these were my personal favorites and what make Yonezawa for me, one of the best hidden gems that Japan has to offer!
Do you have any questions about Yonezawa? Do you have any other Yonezawa-based recommendations for travelers? Feel free to use the comments section below!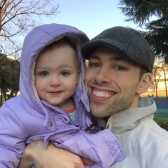 Hitting the books once again as a Ph.D. student in Niigata Prefecture. Although I've lived in Japan many years, life as a student in this country is a first.

Blessed Dad. Lucky Husband. Happy Gaijin (most of the time).
---