Apr 19, 2018
Life in Niigata has plenty of perks over life in the big city. Sure, the snow is not so pleasant when you've got places to be and things to do, but boy, does the spring time make up for it.
That is especially true for cherry blossom season, and I recently discovered an amazing cherry blossom festival at Muikamachi Zenibuchi Park here in Minamiuonuma.
Here are 5 Reasons why this has become my favorite cherry blossom event in Japan:
1) Fewer crowds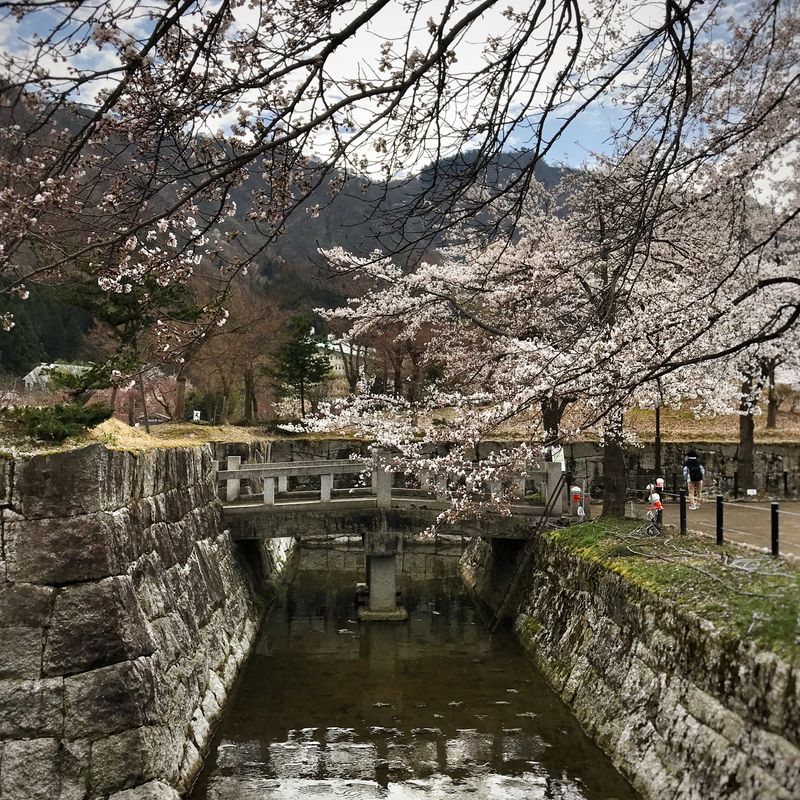 You see the one person in that photo? Yeah, barely, right? Compare this to Shinjuku Gyoen, Inokashira, or the canals of Nakameguro and it's almost unbelievable how stark the contrast is. This makes for better photos as well as a more pleasant atmosphere overall. Also, if you want to have a true hanami picnic, you won't have to show up at 4 am or fight somebody off to secure a spot. That's extremely helpful for folks who just want to have a good time with their kids.
2) Better Festival Food: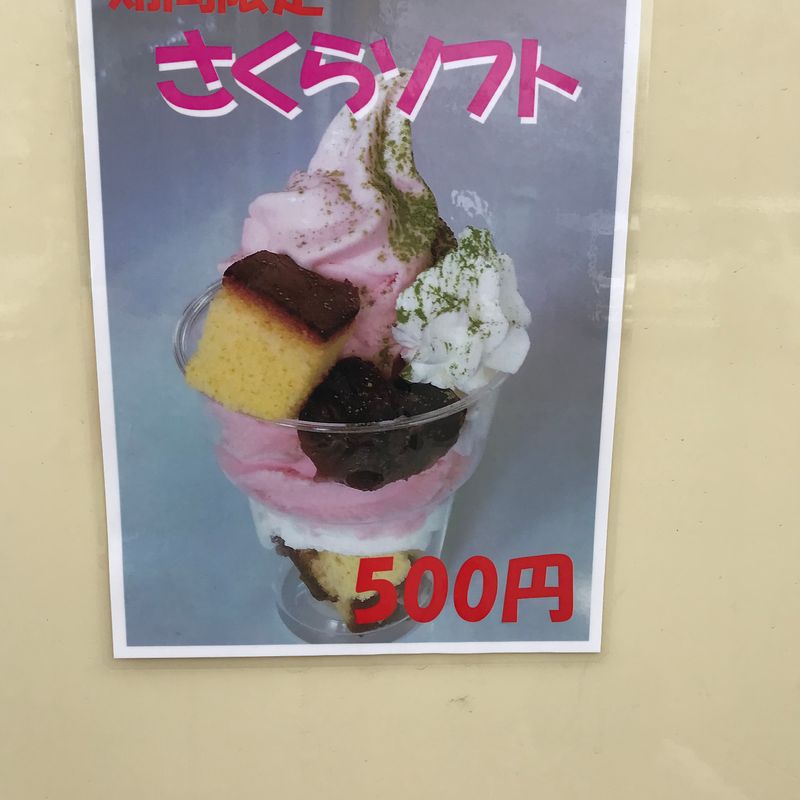 Traditional festival food includes things like yakisoba, okonomiyaki, dango, and takoyaki. Don't get me wrong, I love all those things and the Muikamachi Zenibuchi park still delivered all those old favorites. But they also had food trucks with a modern twist. There was a rotisserie food truck offering pork, chicken and other roasted meats, an Apple Pie van (that definitely appealed to me as an American), and the piece de resistance, a limited edition Sakura Sundae, complete with matcha powder, castella cake, and azuki beans.
3) Beautiful nature other than the cherry blossoms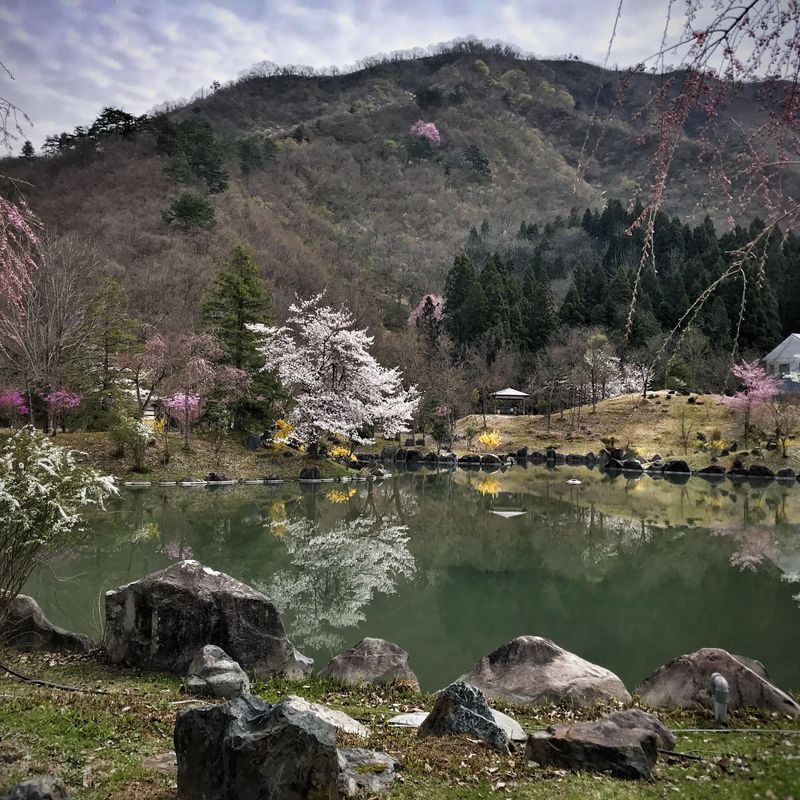 Unlike Tokyo or the other big cities where the cherry blossoms are surrounded by towering sky scrapers, the parks and trees out here are simply beset by more nature. The mountains, flora, and fauna all make the experience so much more memorable. Fans of ornithology will be especially pleased with the assortment of swallows, hawks, cranes, ducks, and finches out here.
4) Everyone chips in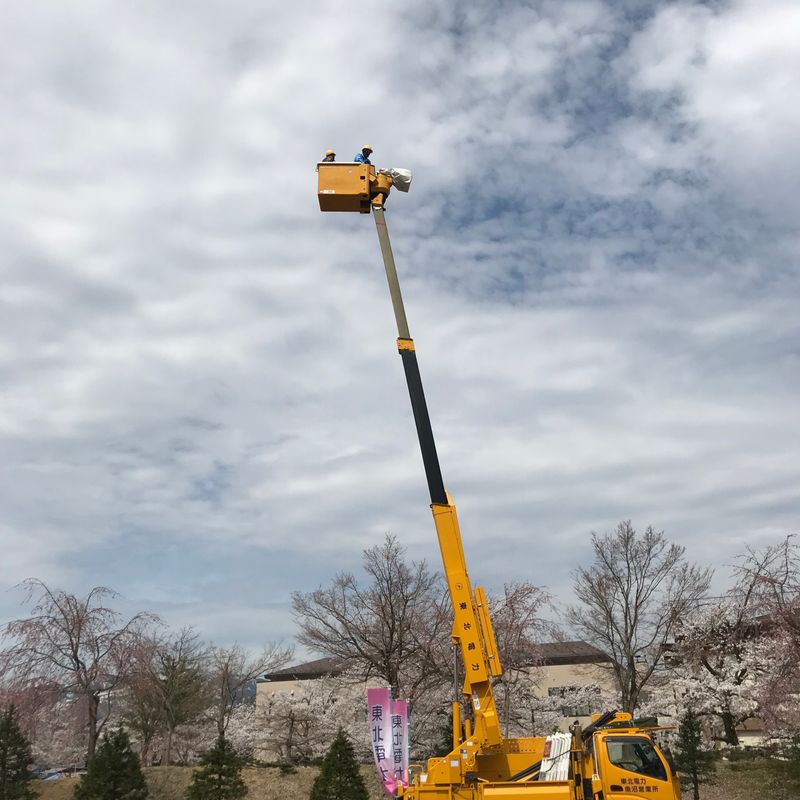 Like most festivals around here, this was truly a community event where people came together to make the most of it. In the best example of this, the local electric company brought out two cherry pickers to offer rides to kids and adults alike to provide a bird's eye view of the park in all of its sakura glory. This was all free of charge, and in fact, they handed out toys for the kids and ziploc bags for the parents as gifts (you single people out there may not appreciate that, but parents know that there are never too many ziploc bags).
5) Can enjoy 2x the hanami
The blossoms bloom a little later here—about 2-3 weeks after what you would expect in Tokyo. In theory, this means one could go enjoy the blossoms in Tokyo and then come back to Niigata and get to enjoy them again (which is exactly how it turned out for me this year). The point is, you don't have to miss out on the big cherry blossom festivals in the big city to come enjoy this one, so maybe keep a trip out to yukiguni in mind for next year's hanami season!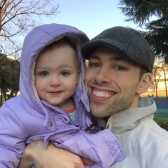 Hitting the books once again as a Ph.D. student in Niigata Prefecture. Although I've lived in Japan many years, life as a student in this country is a first.

Blessed Dad. Lucky Husband. Happy Gaijin (most of the time).
---