Jul 31, 2018
Gallery - Echigo-Tsumari Art Field (Tōkamachi Area)
---
So I made it out to the Echigo-Tsumari Art Triennale today, and if you ever needed an excuse to come out to Niigata, make it this.
This event occurs every three years, and cumulatively, there are now 400 works spread across the city of Tōkamachi—you just need to grab a map & passport (3600 yen) and your art adventure begins.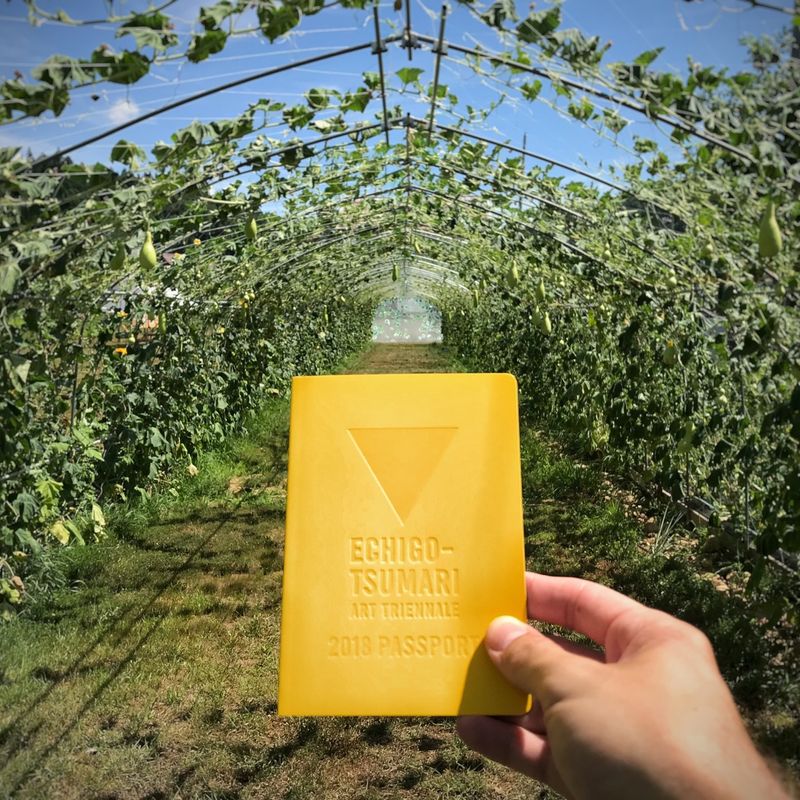 We still have about 300 works to go see, but here some of the highlights from our day yesterday (in order as they appear in the gallery):
Title: Kamaboko Face
Artist: Yoshiaki Kaihatsu
This quirky artist (he also dresses as a mole & broadcasts from an underground booth) gave expression to the "hog-backed" storage sheds that are popular here in Yukiguni.
We saw these spread out on our drive into Tōkamachi.
Title: Karamushi's Room Project 2018
Artists: Doobu
The artists converted a centuries-old abandoned rice storehouse into a work of art, installing a reflecting pool, windows (for air flow and light), and hanging salvaged Tōkamachi tapestry.
Title: Kiss & Goodbye/Mailbox of Memory
Artist: Jimmy Liao
Built next to the smallest train station I've seen (three chair platform), this shelter uses art to tell the story of a orphaned boy who finds courage as he travels with his dog by train to visit his grandfather.
Title: Transfiguration House
Artist: Xiang Yang
Imagine if you took all your antique tansu (chest of drawers) & wardrobes and repurposed them into a tiny hut—you might end up with this. Wonderful use of space and contrasting colors.
Title: Guardian Bird's Society
Artist: Masayoshi Koyama
Using the form of a hawk (the region's symbolic bird of prey), the artist created a traditional irori (fire pit) room, but the jizaikagi (pothook) connected to a pulley system that could make the roof "flap" like wings.
Title: Greenroom Project 2018
Artist: Koichi Sakao
Built on an abandoned ski resort, this work transformed an old lodge into a 3-story artistic rendering of the contrast between summer and winter here in Yukiguni. Each leaf was drawn by a citizen of Tōkamachi.
Title: Ghost Satellites
Artists: Gerda Steiner & Jörg Lenzlinger
These "Satellites" were crafted using items found in abandoned homes in Tōkamachi.
I loved the use of the old school pachinko machine. Gave me that 懐かしい feeling.
Title: Palimpsest, Pond of Sky
Artist: Leandro Erlich
This was the highlight. Erlich has several famous works throughout Japan (one other in Tōkamachi) that seek to change your perception of the world around you. The image in the pool isn't a reflection, but a massive mural.
Like I said, there are literally hundreds more works to see. If you get a chance to get out to Niigata to see this, it's an incredible experience.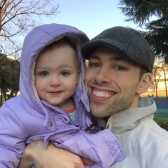 Hitting the books once again as a Ph.D. student in Niigata Prefecture. Although I've lived in Japan many years, life as a student in this country is a first.

Blessed Dad. Lucky Husband. Happy Gaijin (most of the time).
---
1 Comment
Hi, Mike. I am going to be in the area soon. Wanted to ask you a couple of questions about Minamiuonuma and the Triennial. Can you reach out either to bfh@me.com or +18054536120?