Jan 6, 2018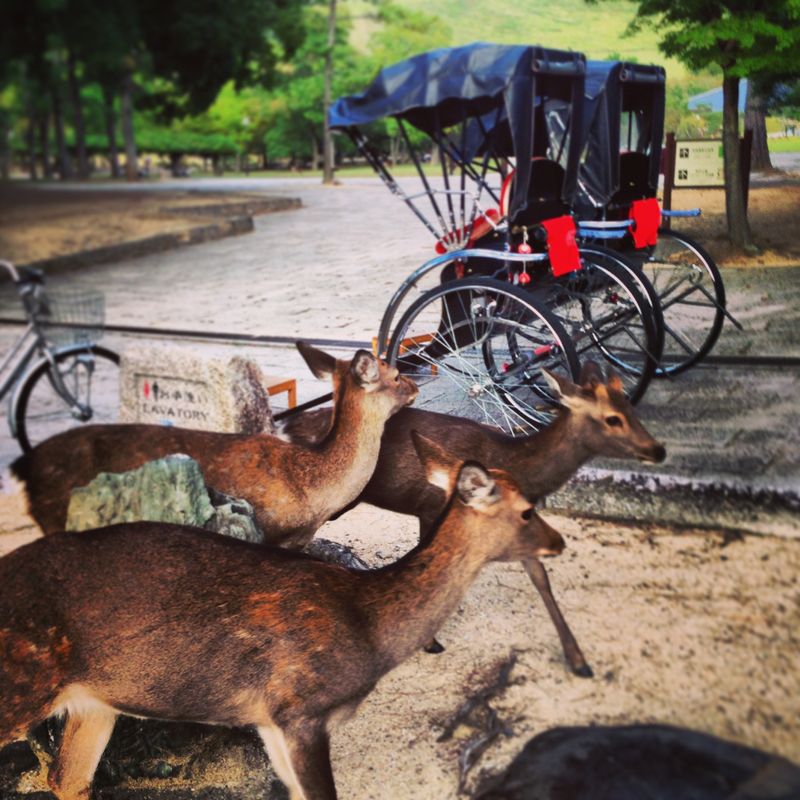 When most people are looking for modes of transportation in Japan, they typically look for the most modern and efficient. This article is not about those options. Rather, I want to take you back to another mode of transport that is quintessentially Japanese and will help you get from A to B in some of Japan's most popular tourist destinations: Rickshaws.
A couple of hundred years ago before trains and cars took over, rickshaws were the taxis of Japan's major cities. Folks could hail a rickshaw driver, or if people were wealthy enough, they had their own personalized rickshaw and would simply hire drivers. Rickshaws were especially popular among foreigners who did wanted to get around the various port towns they inhabited. In fact, those foreigners were the ones that brought the term "rickshaw" back to their home countries.
The term rickshaw is an anglicized form of the Japanese jinrikisya (人力車), which literally means a human-powered car. If you have never seen one before, it is a two-wheeled cart with a yoke in front. The driver lifts the yoke and jogs to move you and your companion(s) to your destination.
Of course, the notion of a Rickshaw driver hauling cargo up and down a highway or a major artery inside a city is absurd, but there are still plenty of places throughout Japan where you can hire a rickshaw to get you from A to B. The best places I've found for Rickshaw travel are Tokyo (near the Asakusa district), Kyoto, and Nara.
So why should you opt for a rickshaw instead of other transportation?
Personalize Your Tour
Bus tours can be handy ways to see a new place, but it is certainly an impersonal way to travel when you are just part of a large crowd. In a rickshaw, it's just you, you travel companion(s), and the rickshaw driver. You can ask questions, head just to the places you want to see, and get a completely one-of-a-kind tour.
See the Sights at a Leisurely Pace
When you travel via taxi, bus, or train, you're often on the clock. You'll only have a certain amount of time at each destination before you have to load back onto a bus or catch the next train. Also, when you're on the transit, you'll often just zoom by some of the best sights a city has to offer. With a rickshaw, you'll have plenty of opportunities to snap pics along the way, take a little extra time at that shrine or temple you fall in love with, and stop at interesting places on the way between key destinations.
Trek the Road Less Traveled
Some of the best things Japan has to offer are in the back streets and narrow alleys; that is, places where it is difficult for taxis, buses, or trains to traverse. Not for rickshaws, however, so your driver will be able to sneak you through to some of the hidden gems in a city that other travelers won't ever know about!
Experience a Traditional Part of Japanese Heritage
There is something about using a mode of transit that has its roots in the country. Thailand has tuk-tuks, the U.S. has horse-drawn carriages, and Venice has gondolas. Well, why not enjoy Japan's own quintessential form of transport?
If you're looking for rickshaw tours, your best bet is just to do a quick internet search for your destination city and "rickshaw," so "Kyoto Rickshaw," for example. If you're looking for one on the go, Rickshaws will typically hang out near parks, shrines, and stations, especially in traditional Japanese districts (e.g. Nara Park in Nara, Gion in Kyoto, and Asakusa in Tokyo).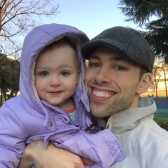 Hitting the books once again as a Ph.D. student in Niigata Prefecture. Although I've lived in Japan many years, life as a student in this country is a first.

Blessed Dad. Lucky Husband. Happy Gaijin (most of the time).
---