Jun 22, 2019
For a relatively small city tucked away in the Japanese Alps, Minamiuonuma offers a wide variety of activities. For me, one thing I really enjoy doing is touring breweries and factories. It is a unique way of getting insight into regional products, the industries driving local economies, and briefly immersing myself into the livelihood of the area.
Minamiuonuma offers more than a few wonderful experiences to that end, with a variety of artisanal shops and traditional craft factories, but I recently took a tour to two that focused on production popular beverages: amazake and wine.
Amazake: Uonuma Koji Salon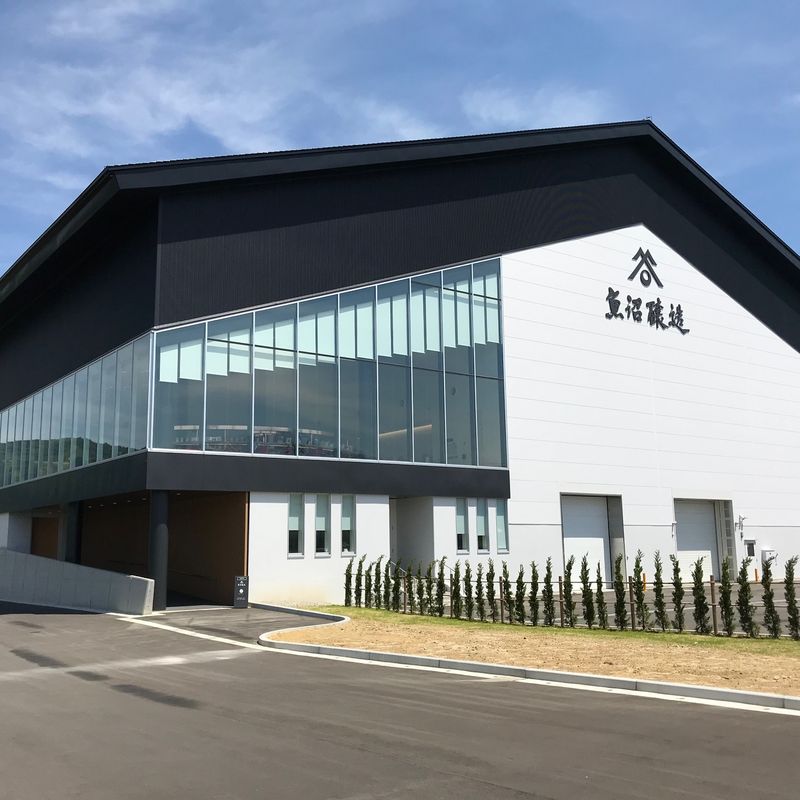 Uonuma Koji Salon represented the traditional side of Niigata industry, as Amazake is a rice-based, low alcohol or non-alcoholic drink that is a quintessential part of regional culture. Since Niigata is best known for its rice and pure water (the two main ingredients for amazake), it is only natural that Japan's newest amazake factory took root in an area where rice is being cultivated right next door.
The Salon offers five key elements. The first is a cafe where you can enjoy various types of alcoholic and non-alcoholic amazake as well as amazake gelato and soft cream. The second is a workshop, where you can have a hands-on experience with the special rice and other ingredients used to produce koji and then amazake. The third is a curated library where you can browse (or purchase) books focused on regional culture and traditional Japanese drinks like amazake. Fourth is a shop offering a variety of local products including treats, crafts, and (of course) amazake.
The final element is a factory tour. The tour lasts from 30-45 minutes, taking you through this brand new facility where you can see the different stages necessary for producing amazake. Best of all, the tour is free.
If you drive, Uonuma Koji Salon is about 15 minutes from the Koide interchange (Kan-etsu expressway). For those taking public transport, it is about a 5 minute taxi ride from Urasa station, which is accessible via the Joetsu Shinkansen.
Wine: Agricore Echigo Winery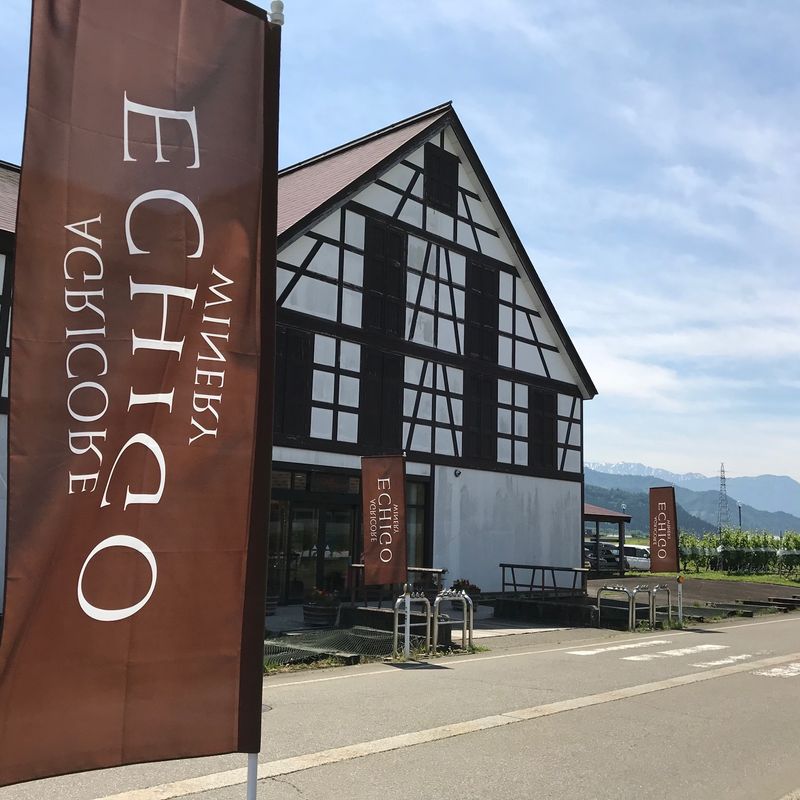 While Niigata is known for its sake products, the region is fertile and produces surprisingly delicious grapes. Unlike many wine grapes, the ones grown in this region spring from bushes rather than vines, producing wines with a typically sweeter finish than traditional varieties.
The winery itself is similar to Uonuma Koji Salon in that it has several key elements to it. The first is the main showroom/shop, where you can sample different varieties of wine while selecting your bottles for purchase. The shop also offers a range of locally produced goods and crafts. There is also a gelato cafe, where you can try a variety of unique flavors inspired by the region. Of course, there is a wine-flavored gelato always available to taste. Located beneath the showroom is the wine cellar, where you can see where the wines ferment and age. In uniquely Niigata-fashion, the wine cellar employs snow collected during the winter to keep the wine climate controlled during the warm summers.

Echigo winery also has a fantastic restaurant on site. The food is Italian-inspired and all of the wine is produced in-house. Accompanying the fine meal is the stunning mountain vista from the large windows of the main dining room.

Echigo Winery is only about a three minute drive from Uonuma Koji Salon, and a three minute drive from Urasa Station.

The two make for a wonderfully complementary experience. All in all, if you're looking for a wonderful way to spend a few hours and get connected with the local industry along with some fine dining, the Uonuma Koji Salon and Echigo Winery offer the perfect one-two punch.
Gallery - From Amazake to Wine
---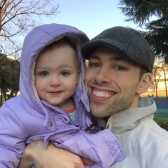 Hitting the books once again as a Ph.D. student in Niigata Prefecture. Although I've lived in Japan many years, life as a student in this country is a first.

Blessed Dad. Lucky Husband. Happy Gaijin (most of the time).
---