Sep 11, 2018
Gallery - Recommended things to do and see in Kanazawa
---
When asked, "What's the cultural hub of Japan," most people will answer, "Kyoto." Certainly, Japan's traditional capital is home to some of Japan's most iconic shrines, castles, and museums, but it's also one of the most crowded destinations for travelers in Japan. The influx of foreign tourists have made many places in Kyoto less involved, so while you can snap a few fantastic photos, it is something to enjoy as a bystander more than a visitor.
Instead, I prefer Kanazawa, which emerged as a second cultural hub during the Edo period (1603-1868). When the Tokugawa clan emerged victorious out of the Period of Warring States, the clan set about dismantling and undermining any clans that opposed them. The Maeda clan from the Kaga region (modern-day Ishikawa prefecture) feared the wrath of the new Shogun and opted to trade weapons for crafts. As such, the Edo period became a renaissance for the region, and the crafts of old reemerged along with new techniques and traditions.
The result is that Kanazawa offers much of the same cultural elements as Kyoto, but the fact that it is far less crowded allows the city to offer significantly more in-depth and hands-on experiences. You can spend an hour or an entire day at the museums. You can take a look at beautiful pottery and try your hand at painting some. You can visit a garden and stroll the grounds in peace. All of this makes for a wonderful and unforgettable trip.
For those who do not know much about Kanazawa, I've included a list of my favorite places to visit and things to see.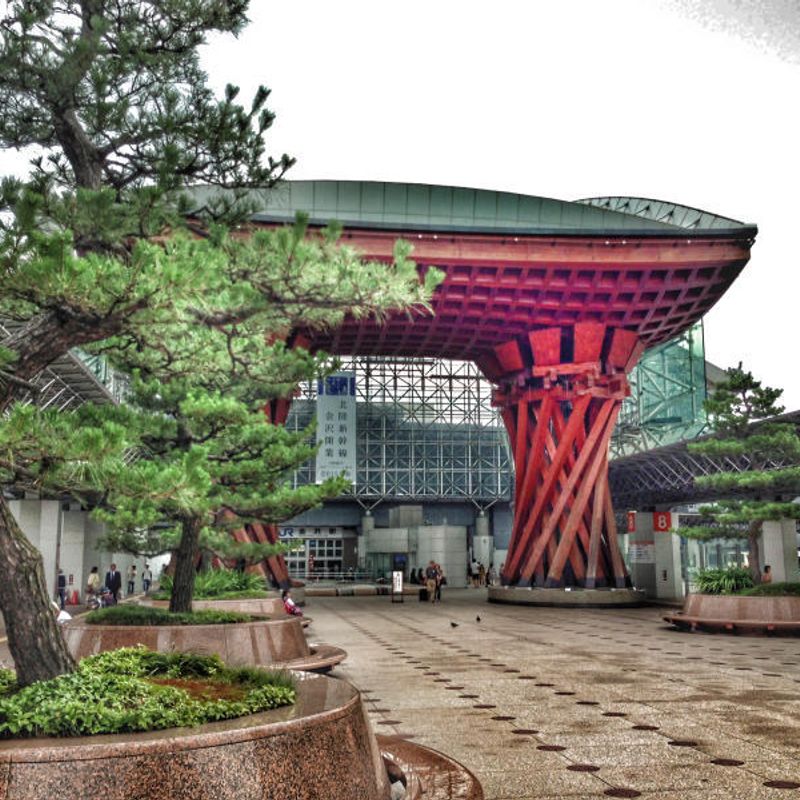 Places to Visit:
Kenrokuen (Pic 1): One of Japan's most iconic gardens. There is a modest fee for entry, but the garden is beautiful any time of the year (especially in the winter and spring).
Motenashi Dome / Kanazawa station (Pic 2): The Motenashi Dome at the entrance is magnificent, and it offers a centralized location for all of Kanazawa's best crafts and souvenirs. It's also how you'll enter the city if you opt to take the new Hokuriku shinkansen.
D.T. Suzuki Museum (Pic 3): Suzuki Daisetz is one of Japan's leading figures in introducing Zen Buddhism to the world. This small museum is surprisingly moving, in part because of its architectural design.
21st Century Museum of Contemporary Art (Pic 4): This museum is one of my favorites in all of Japan. I am not usually a fan of modern art, but the exhibitions at this museum are always tasteful and engaging.
Higashi Chaya District (Pic 7): The most picturesque of Kanazawa's traditional tea house / geisha districts. This is a great site for enjoying green tea, traditional craftsmanship, and souvenir shopping.
Oyama Shrine (Pic 10): I stumbled upon this shrine and was glad I did. The architecture is an interesting mix of traditional and early modern styles, and it's a nice break from the hustle and bustle immediately around it.
Ono Yamato Soy Sauce Factory (Pic 11): This Soy Sauce maker prides itself on being the producer for the shoyu used in the Imperial household. This is a cool place to visit to see how soy sauce is made, and you can even try some Soy Sauce Soft Cream (better than you might think).
Chirihama Beach (Pic 12): If you've got a car, this is a must visit. Chirihama beach is one of the few in the world suitable for vehicle traffic, and if you time your trip right, you can be among the few actually driving down the road during sunset.
Things to Do
Shopping (Pic 5): Kanazawa is home to some of Japan's most beautiful crafts and souvenirs. The kutani porcelain (pictured) comes in all shapes and sizes, but Kanazawa is also known for its gold leaf and tapestry.
Kutani Painting (Pic 6): Kutani is the traditional porcelain of the Kaga region, and Kanazawa is home to many Kutani-ware makers. Some of those places offer hands-on experiences. At Kutani Kosen Pottery Kiln, you use the traditional stencil paint and the master craftsmen fill in colors later and mail you the finished product.
Tea Ceremony / Wagashi Tasting (Pic 7): There are a number of places to enjoy matcha and wagashi, but this particular picture is from a place in the Higashi Chaya district.
Pottery Making (Pic 8): Kanazawa has many pottery kilns that make products other than the famous kutani porcelain, and some of those establishments give you the chance to try your hand. I tried making a rice bowl (pictured), not realizing how much the clay actually shrinks in the firing process. But I ended up with a really nice sake cup!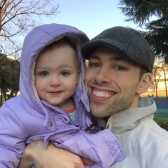 Hitting the books once again as a Ph.D. student in Niigata Prefecture. Although I've lived in Japan many years, life as a student in this country is a first.

Blessed Dad. Lucky Husband. Happy Gaijin (most of the time).
---