May 8, 2018
As a relatively nomadic lot in terms of life and leisure, my wife and I love checking out the local delicacies wherever we travel, and we especially try to immerse ourselves in the cuisine common to our present home away from home. As we now find ourselves in Niigata, that means lots of koshihikari rice and sake, which is just about a dream come true for me since those happen to be my favorites for food and alcoholic drink. Still, even the best rice in the world can get a little bland when you eat it on its own all the time, but Niigata had us covered.

My wife and I visited a restaurant/museum that focuses on meibutsu (local specialities), including hegi soba and koshihikari rice. The menu was pretty straightforward: hegi soba, tempura, miso soup, and rice. But then my rice came out with this on top: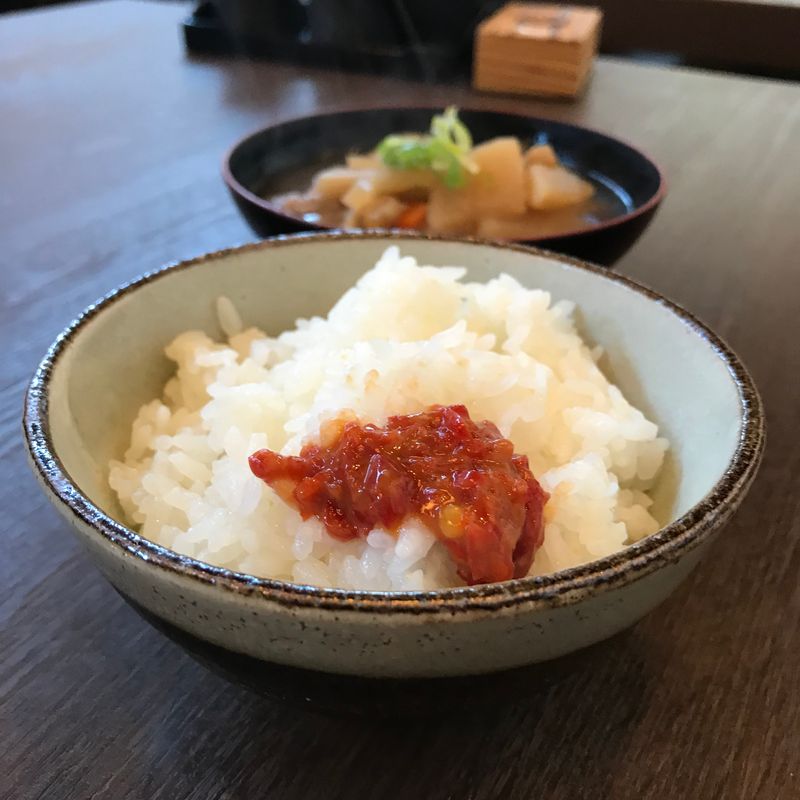 I tasted it and immediately thought three things: wow, that actually has a bit of a (spicy) kick to it; what is this stuff; and where do I get some?
So what was it? It was, of course...
NANBAN MISO
"Nanban" is a common term in Japan, which literally means "Southern Barbarian" but was traditionally used to describe imported things, and when it comes to food, it usually means "spicy" and/or "full of flavor." Miso is a mixture of fermented soy beans, koji, and rice or barley (which was of course rice, in Niigata's case). Put those two things together and you get a chili-infused, spicy, and full of flavor miso topping.
How to eat Nanban Miso
Many types of miso are used to make soups, but I've never seen nanban miso used in that way (perhaps because it would make for a really spicy and pungent soup). Instead, nanban miso is traditionally eaten as a topping for rice-based dishes.
It pairs well with many traditional Japanese foods, especially those that focus more on texture over flavor. Personally, I think it is best with red meats like steak and yakiniku, but I've used it with a variety of western style dishes. For example, it was a great addition to scrambled eggs (believe it or not).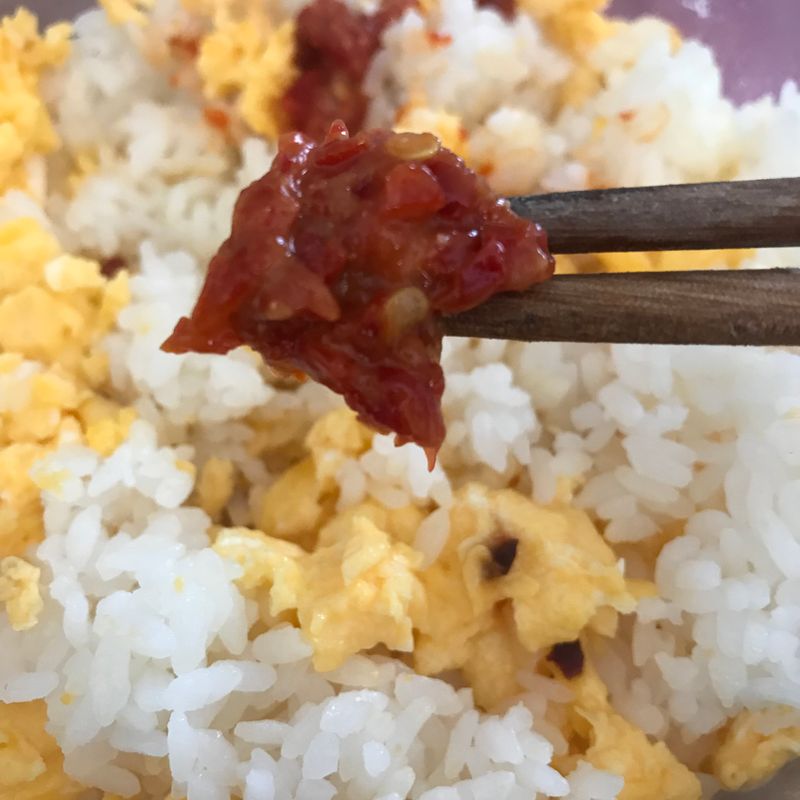 Where to find Nanban Miso in Minamiuonuma:
Easiest place to buy it: Urasa Station
At the gift shop in the train station, you'll find a number of Minamiuonuma's meibutsu products, including Nanban Miso. This offers an easy option for those looking for the product since Urasa is where the bullet train stops in the city.
Best place to buy it: Uonuma Sanchi no Osusowake
Address: 229 Shiozawa, Minamiuonuma-shi, Niigata-ken 949-6408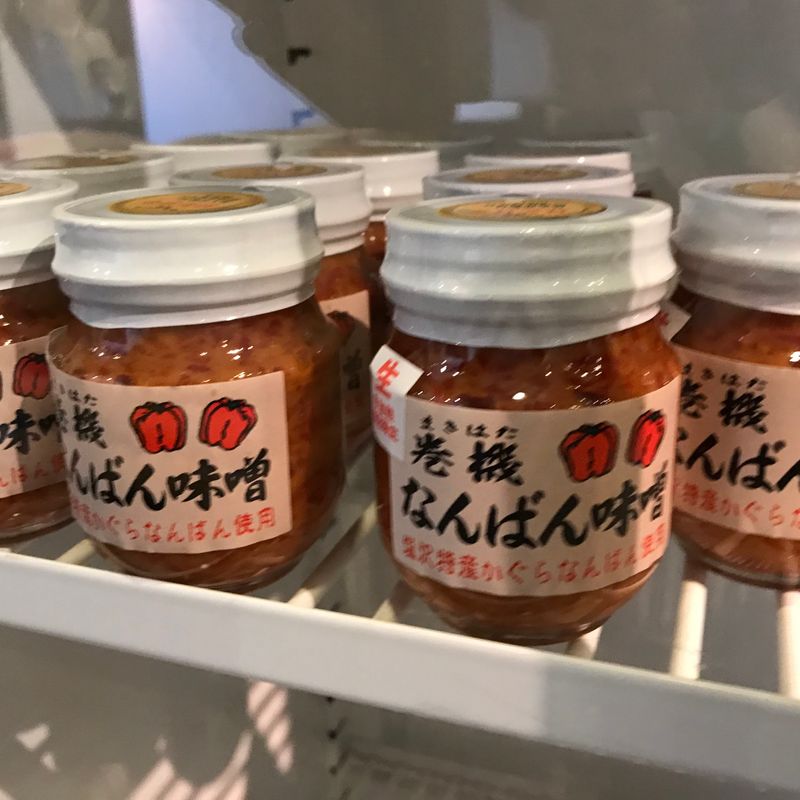 The restaurant/museum I mentioned at the beginning of the article is one part eatery and one part gallery. Like most museums and galleries, there is a gift shop, and in that gift shop you'll find the treasured nanban miso.
You can also find Nanban Miso on Amazon.co.jp. There, the Niigata variety will be a little difficult to find since there are nanban misos available from other snowy prefectures in Honshu like Yamagata, Aomori, and Akita, but it could offer you a chance to try this fantastic miso even if you cannot make the long trek out to yukiguni.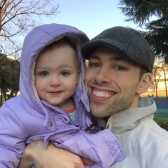 Hitting the books once again as a Ph.D. student in Niigata Prefecture. Although I've lived in Japan many years, life as a student in this country is a first.

Blessed Dad. Lucky Husband. Happy Gaijin (most of the time).
---
1 Comment
you got me when you said 'great addition to scrambled eggs' will definitely try one!! I'll try to look for it on Amazon japan! thanks! :)