Jun 8, 2018
Gallery - Best Foods Across Japan
---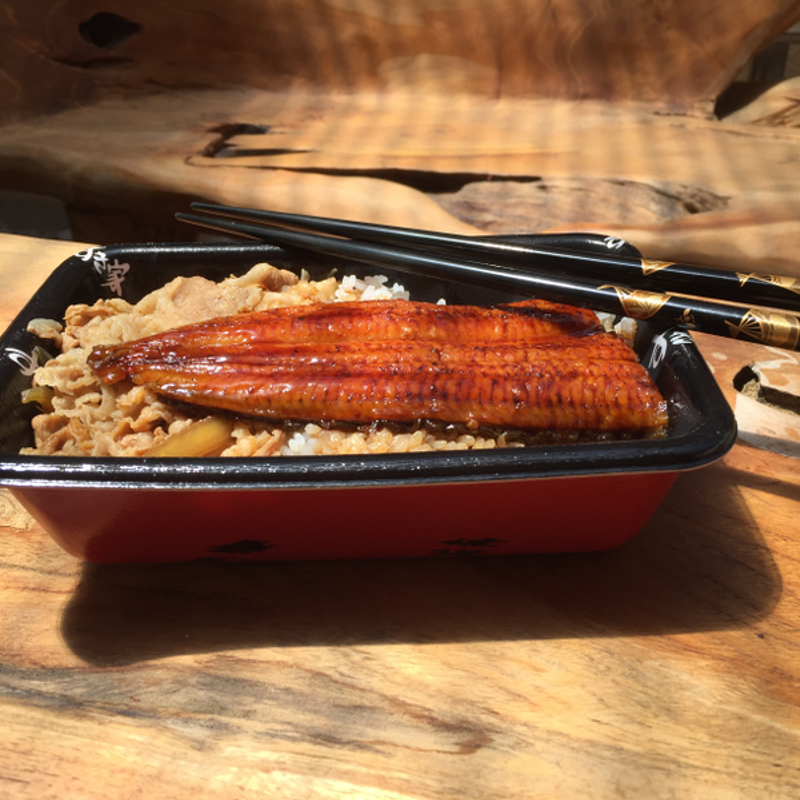 You know those foods you eat that just stick out in your mind as amazing? I'm referring to those meals or treats that leave you sitting there, maybe even years later thinking, "Man, I wish I had that right about now." Japan is full of those types of food
Best Ramen (Special): Aji no Ichiban, Hakodate, Hokkaido
Description: There are a lot of different types of ramen out there, so the two I included in this list include the most traditional in Japan (shoyu, or soy sauce based), and "special," which includes the various unique options out there.
Hands down, Aji no Ichiban in Hakodate's morning market wins this one, seeing as the chef walks to the shop next door to purchase the crab that ends up resting on top of your ramen bowl! This ramen also has scallops, shrimp, and some delicious ramen, to boot.
Address: 〒040-0063 Hokkaidō, Hakodate-shi, Wakamatsuchō, 11−13
Best Rice: Koshihikari, Uonumasanchi no Osusowake, Minamiuonuma, Niigata
Description: The Uonuma area of Niigata is known for growing Japan's best rice, and it really is a stand out dish on its own. If you want to try some, I suggest getting a bowl in Shiozawa, where they serve up a number of Niigata meibutsu (regional delicacies) along with your bowl.
Address: 〒949-6408 Niigata-ken, Minamiuonuma-shi, Shiozawa, 229
Best Ramen (Shoyu): Kaotan Ramen, Tokyo
Description: It's hard for me to crave any sort of ramen, but Kaotan is the place that I dream about when I want a good bowl of ramen. It is simple in its presentation, but full of flavor. The atmosphere of the restaurant is also memorable--it feels as if you've stepped back in time to a bygone era in Tokyo.
Address: 〒107-0062 Tōkyō-to, Minato-ku, 港区Minamiaoyama, 2 Chome−34−30
Best Fast Food Dish: Una-gyu, Sukiya (all over Japan)
Description: Okay, so Sukiya is not exactly gourmet, but every year I get excited for the return of the una-gyu, or a unagi-beef cross-over dish that checks all the boxes for me. At a reasonable price, this is the best fast food dish in all of Japan!
Best Donburi: Shiroyama, Minamiuonuma, Niigata
Description: What do you get when you mix the best chashu pork in the entire world (I'm talking melt in your mouth perfection) with the best rice in the entire world? Obviously, you get the best donburi in the entire world. Shiroyama has a number of fantastic ramen dishes, too, but I don't know that I'll ever get anything but the Chashu don anymore!
Address: 〒949-7141 Niigata-ken, Minamiuonuma-shi, Aoki Shinden, 南魚沼市青木新田55-1
Best Sandwich: Cafe Habana, Tokyo
Description: Unless you're looking for a nice egg salad or ham sandwich, Japan is not known for its sandwich cuisine. However, this shop based on the classic New York restaurant maximizes the potential of two of Japan's best offerings: delicious pork and freshly baked bread. Although you have to add your own mustard (available on the side) to make it more like the traditional Cubanos back home, it was a sandwich worth a few return trips (or a few dozen).
Address: 〒150-0033 Tōkyō-to, Shibuya-ku, Sarugakuchō, 2−11 氷川ビル

Best Italian: La Bisboccia, Tokyo
Description: Designated an "authentic" Italian restaurant by the Italian embassy, La Bisboccia offers both delicious cuisine and fantastic ambiance. By far the best Italian food I've had in all of Japan!
Address: 〒150-0013 Tōkyō-to, Shibuya-ku, Ebisu, 2 Chome−36−13
Best Kaiseki: Ryokan Konanso, Fujikawaguchiko , Yamanashi
Description: I'm not the biggest fan of Kaiseki since there are often courses that are focus more on aesthetics than taste, but my sojourn at Konanso taught me that not everyplace makes that sacrifice. The kaiseki at Konanso offers a great balance between seafood and meat while sticking more to traditional Japanese offerings than the French-fusion that a lot of kaiseki chefs have moved towards.
Address: 〒401-0301 Yamanashi Prefecture, Minamitsuru District, Fujikawaguchiko, Funatsu, 4020−2
Best Katsu: Romanjaya, Yokohama, Kanagawa
Description: I know that katsu is traditionally made with pork or chicken, but I had always wanted to try gyu-katsu, or katsu made with beef. Romanjaya offers gyu katsu made with wagyu, or Japanese beef, and it is one of the tastiest things I have ever eaten.
Address: 〒231-0013 神奈川県横浜市中区Naka-ku, Sumiyoshichō, 4 Chome, 住吉町4丁目45−1 関内トーセイビルB1F
Best Curry: Cafe Picolo, Tottori City, Tottori
Description: Every region of Japan has its own unique take on curry, but Tottori's is my favorite. Using chicken legs instead of the traditional pork or beef and boasting more of a tomato base in the curry, Cafe Picolo next to the Warabekan (Toy Museum) offers the best representation of the prefecture's famous curry.
Address: 〒680-0022 Tottori-ken, Tottori-shi, Nishimachi, 4 Chome−101
Best Dessert: Dominc Ansel Bakery, Tokyo
Description: While this is not of Japanese origins, the shop does offer Japan-limited options. I recommend heading over there fifteen-to-thirty minutes before closing time so you can avoid the crowds and enjoy your delicious, unbelievably charming desserts!
Address: 〒150-0001 Tōkyō-to, Shibuya-ku, Jingūmae, 5 Chome−7−14
Best Soft Cream: Melting in the Mouth, Tokyo
Description: There is no shortage of soft cream in Japan, but few that really stand out. The soft cream at Melting in the Mouth (weird name, I know) does, however. With its balance between creaminess and sweetness, it really is the perfect soft cream.
Address: 〒150-0012 Tokyo, Shibuya, Hiroo, 5 Chome−17−10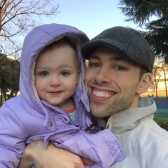 Hitting the books once again as a Ph.D. student in Niigata Prefecture. Although I've lived in Japan many years, life as a student in this country is a first.

Blessed Dad. Lucky Husband. Happy Gaijin (most of the time).
---