Dec 9, 2017
Niigata prefecture is known for three things: snow, rice, and sake (nihonshu). Those three all fit together rather nicely, as the snow melt provides pure water, which is used with rice to brew Japan's best sake. So when you travel to Niigata for an alcohol tasting experience, you would probably be surprised that another type of drink is popular here:
WINE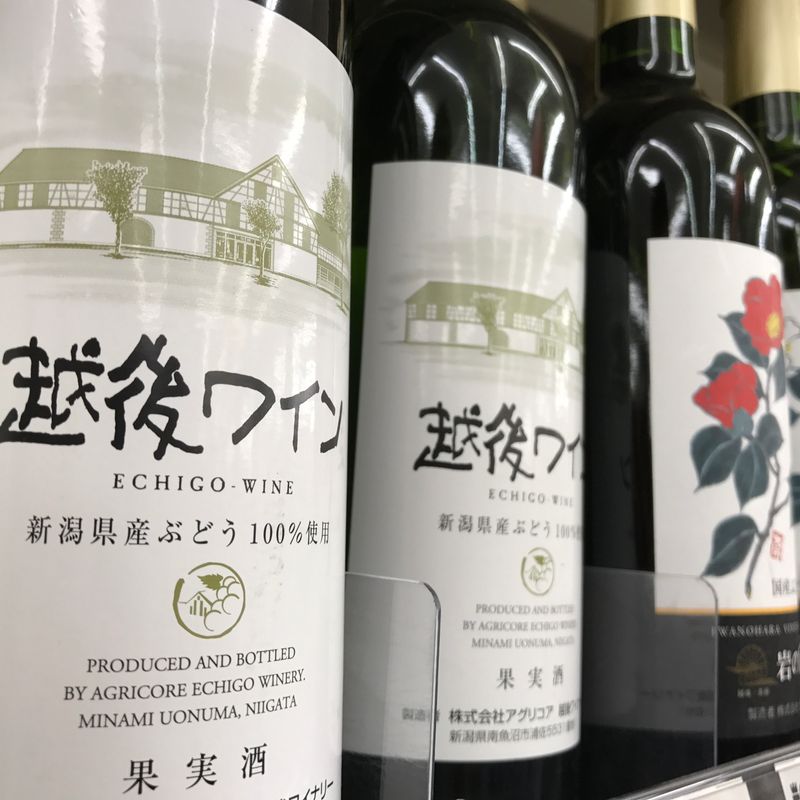 I know I was surprised as I was traveling through my new town expecting to see sake brewery upon sake brewery, only to stumble upon a very prominent, western looking building: Echigo Winery. I was even more surprised when every supermarket and convenience store in the local area sold the wine produced there.
I got my chance to taste a bottle of Echigo Wine when my neighbor and I swapped bottles--I gave him a Napa Valley Cabernet since I'm originally from California and he gave me Echigo's popular "Echigo Red," which is a standard table red. I have to say that I was pleasantly surprised. It was sweeter than most wines I am used to, but I have come to discover that the cooler climate here influences the flavor of the grapes.
Adapting to the climate here in yukiguni ("snow country") is a common theme for Echigo Winery. After all, it is almost unheard of to have a winery in a place that gets tens of feet of snow in the winter time. Still, Echigo Winery has been around for over forty years, perfecting its craft in spite of the cold weather.
Making the most of the situation, Echigo Winery cultivates hedge-type grapes which are much more resilient in colder climates. As I mentioned before, the flavor tends to be sweeter, but if that's the palate you prefer in your wine, you'll love the products here.
Also, the winery has an ingenious system of using the snow to insulate and cool the stored wine to keep it at desired temperatures. There are openings in the winery's roof that allows the snow to accumulate in space between the walls, providing insulating effect and allowing the wine to age at just the right temperature in a completely eco-friendly and efficient manner.
Echigo wine offers over twenty varieties of wine, including your standard reds, whites, and sparkling options. The top three most popular options are the Kerner Grape White, the Merlot, and the Chardonnay. I haven't had a chance to try all of them (I'm more of a red wine fan, myself), but my neighbor and other friends around here swear by all of the options.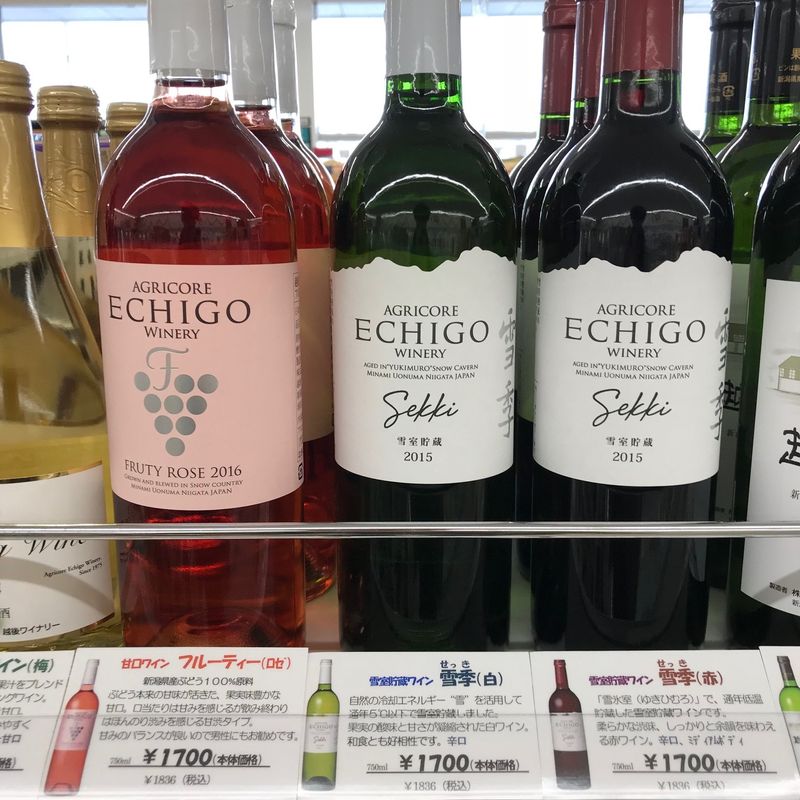 You can purchase Echigo Wine a variety of ways. Of course, you can head to the winery itself. Otherwise, if you're in the area (basically anywhere between Yuzawa and Nagaoka), you can find the wine in supermarkets and convenience stores.
Finally, you can visit the website here to order online. The bottles range from about 600-4000 yen.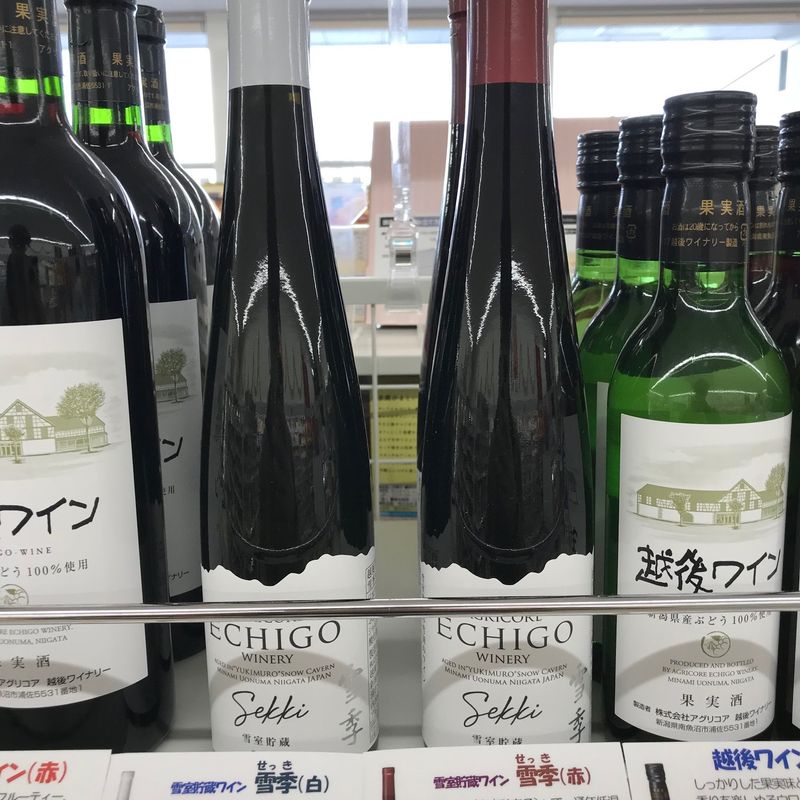 One last personal recommendation: if you are into wine and want to visit Niigata, I suggest heading out in September in conjunction with the Echigo Winery's "Grape Festival." In addition to having lots of food stands with which to pair a wide variety of wines, the winery offers guests a chance to visit the orchards and pick their own grapes (which are delicious and would be sold for exorbitant prices in supermarkets).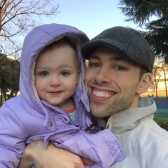 Hitting the books once again as a Ph.D. student in Niigata Prefecture. Although I've lived in Japan many years, life as a student in this country is a first.

Blessed Dad. Lucky Husband. Happy Gaijin (most of the time).
---