May 24, 2018
I had the fortunate opportunity to head out to Echigo Hillside Park with my daughter as part of a school excursion today, and if you've never been, it is quite the destination for families. There are endless flower gardens, tons of playground equipment, open fields, and even a fountain show set to popular movie music (my favorite was Castle in the Sky!)
But something else at the park caught my eye: Rose-flavored soft cream. I mentioned the endless flower gardens, and Roses just happen to be in season at the moment. The cafe near the entrance to the park was offering a limited edition flavor, so naturally I wanted to try it (and my daughter will ALWAYS eat ice cream). So we grabbed a cone to share (and by share, I mean that she let me eat the smallest bite!)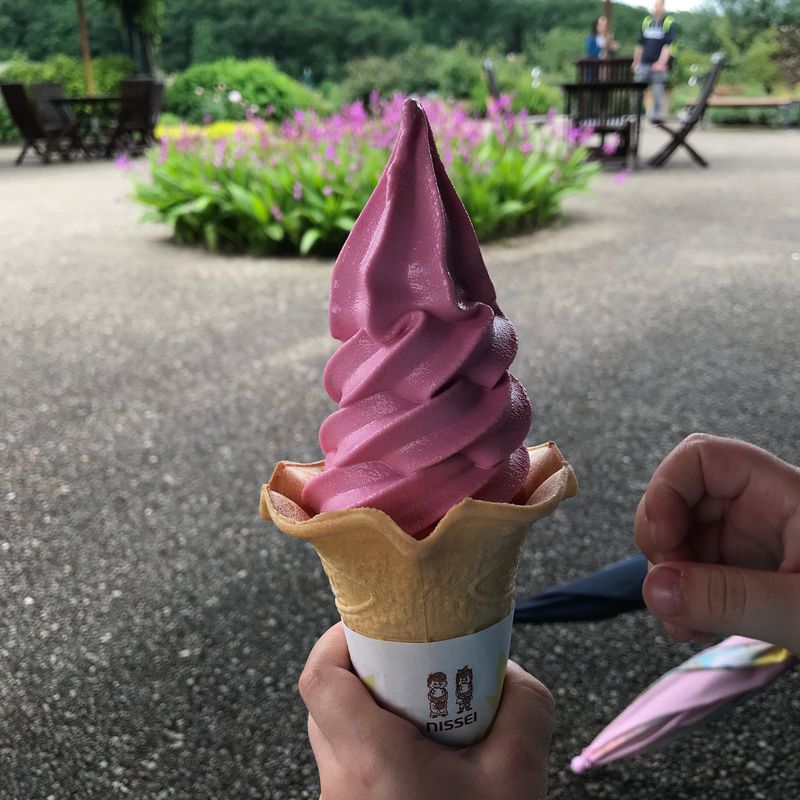 There's a pic of the "Red Rose Soft Cream," which certainly had among the most unique hues of any soft cream I've ever seen.
How was the flavor?
Well, my daughter loved it. She plowed through the whole thing. I wasn't as sold, however, simply because the rose flavor was quite strong. If you've ever tasted rose water, imagine the water being replaced with vanilla soft cream, and that's the flavor you get. It wasn't bad, just...pungent.
In any case, the cafe apparently does all sorts of seasonally flavored soft creams based on flowers, so I'll report back if they have anything else good next time I go!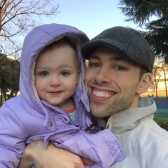 Hitting the books once again as a Ph.D. student in Niigata Prefecture. Although I've lived in Japan many years, life as a student in this country is a first.

Blessed Dad. Lucky Husband. Happy Gaijin (most of the time).
---