Jul 16, 2018
For many of you who have lived in Japan for a while, you've probably seen a Tsurushi-hina, or hanging dolls. I grew up with them and have even picked some up for my daughter so we could hang them in her room.
If you don't know what Tsurushi-hina are, think of a mobile, but instead of the western-favored ornaments like airplanes or celestial objects, the Japanese version uses tiny, traditional stuffed dolls. They look something like this: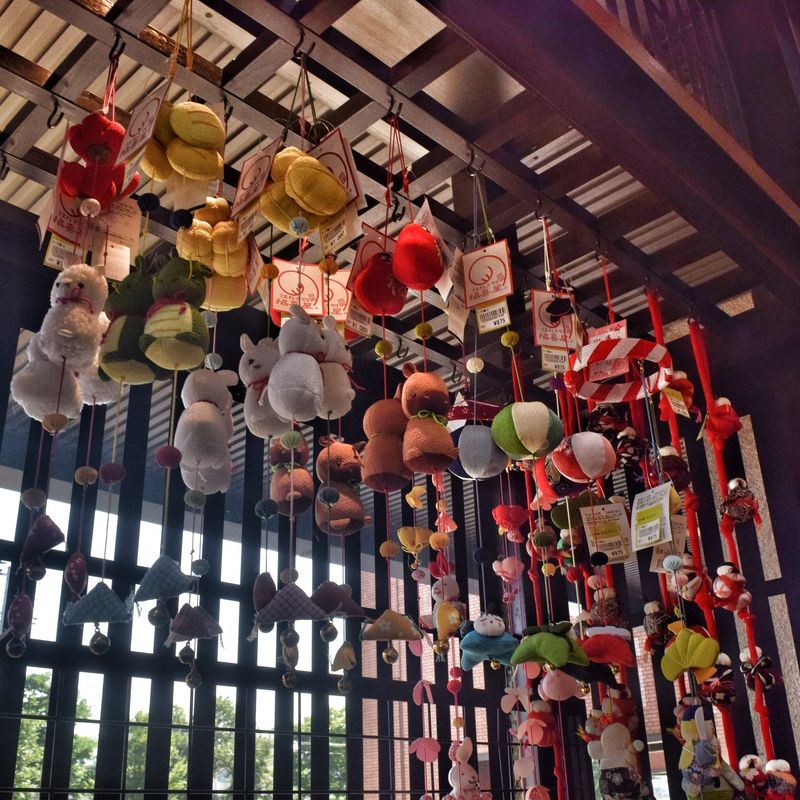 Your standard tsurushi-hina runs anywhere from 20-80 centimeters long, and there will be anywhere between 6 and 20 hina dolls hanging from them (give or take a few). Well, yesterday, I saw a NON-stadard tsurushi-hina--a record-setting one, in fact.
My family went out to Tokamachi, and there, we stopped by the local Michi-no-eki. Called "Cross 10 Omiyage-kan," this place offered food, clothing, accessories, liquors, and other locally produced goods for visitors to take home as souvenirs or gifts from their trip to Niigata's famous mountain town. Right off the bat, I could tell that Cross 10 was different from your standard Michi-no-eki--the building was HUGE. Although I would later learn that the building also houses a community center with various conference spaces, there was something else that demanded the extra space I immediately noticed upon walking in: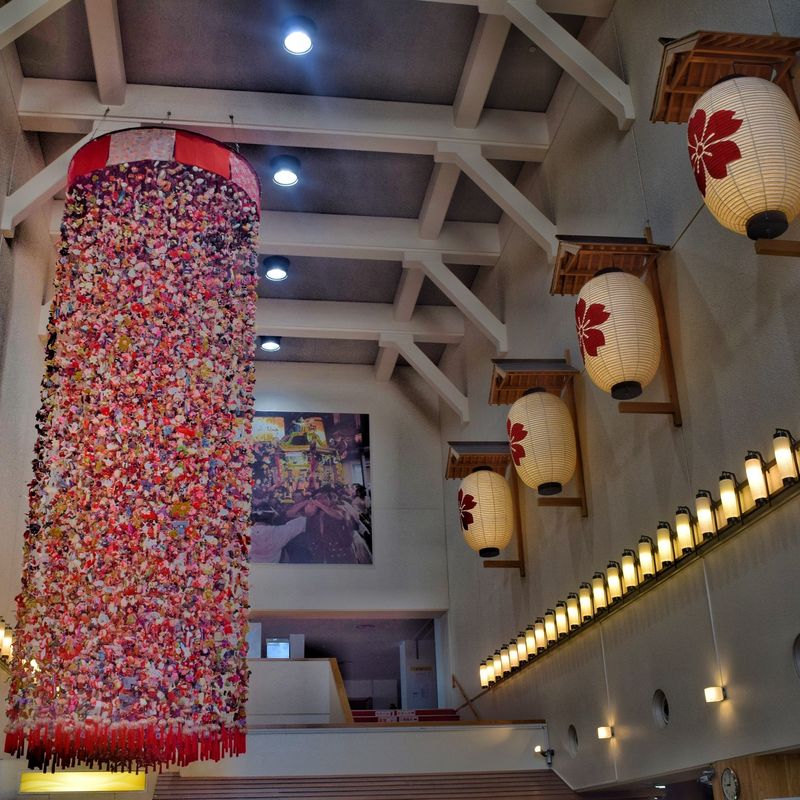 WHOA, I thought, that is the biggest tsurushi-hina I've ever seen.
Turns out that it wasn't just the biggest tsurushi-hina I've ever seen, it's the biggest I could ever see in the world. That's right, this bad boy holds the Guiness world record for biggest Tsurushi-hina. The circular frame at the top is 2.8 meters in diameter, and the hanging strands are a whopping 10 meters long. Attached to those strands are a staggering 12,088 hina dolls!
If you're interested in seeing it for yourself, I encourage you to head out to Tokamachi and make a full trip of it, since the town is really wonderful. Cross 10 is located at
〒948-0003 Niigata, Tōkamachi-shi, Honchō, 6-1 and is open most days from 9:00-18:00.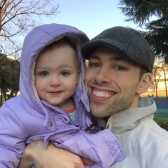 Hitting the books once again as a Ph.D. student in Niigata Prefecture. Although I've lived in Japan many years, life as a student in this country is a first.

Blessed Dad. Lucky Husband. Happy Gaijin (most of the time).
---