Jul 12, 2018
I like tea, but I'm not some tea connoisseur. That's my wife. She knows tea. She seeks out good tea. I'm more of a passenger when it comes to the tea adventures in our household. But something struck me about tea that caused to me to reconsider the value of "tea-cations" or tea-themed travel, if you will.
You see, I'm a history/culture/experience-focused traveler, but that's what makes tea such an interesting theme for a trip, because in certain places, tea IS its history and culture, and you can have a great experience with it.
While there are many places in Japan where that could be true, none stands out to me quite like Shizuoka. After all, what started as a cash crop for prefectural residents in the 1200s now accounts for 40% of the country's tea production. With so much tea produced there for so long, it's part of their past, present, and future.
But maybe its things like this that really drew me to the prefecture and its tea heritage: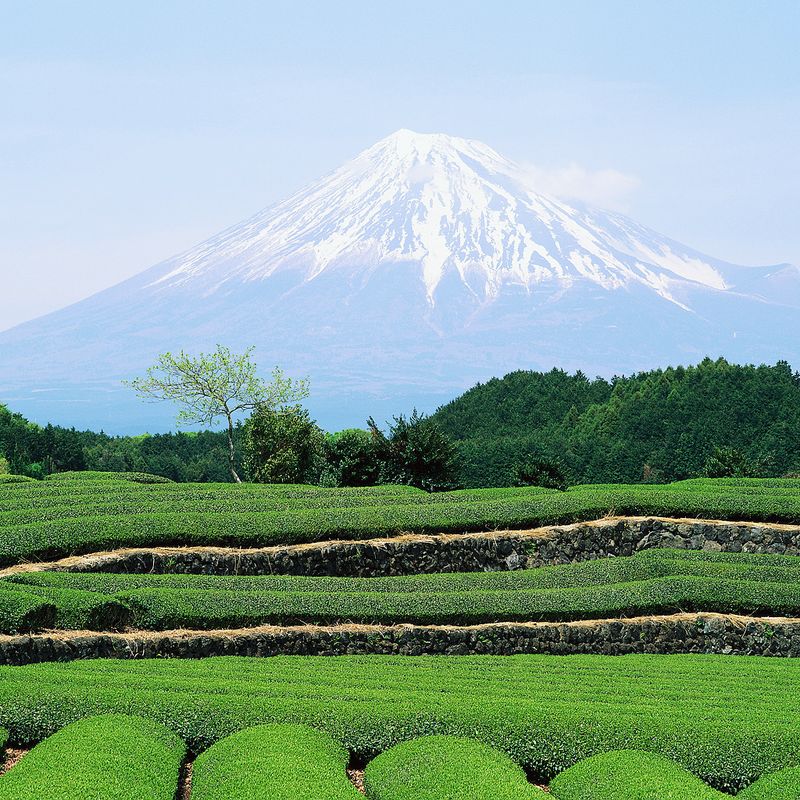 That's taken on a tea farm in Shizuoka prefecture. The view is incredible, but it represents the nature-side of travel there. Of course, there's also the history and culture-centered activities, as well.
Here's a short list to get you started in case you decide to become a convert to the tea-cation like me:
Pick tea at the Grinpia Tea Fields
If you'd like to experience tea right from the source, the Grinpia Tea Fields offer a hands on tea picking experience. Their tea picking season generally runs from April to October, and if you want to get into the spirit fully, you're able to rent traditional tea picking attire to wear.
The tea picking experience at Grinpia is 820 yen for adults and 720 yen for elementary aged children. The rental of traditional clothing is an additional 880 yen and reservations for that are required in advance.
Grinpia also run group sessions about how to prepare sencha if you'd like to know how best to brew your Shizuoka tea. If you can't get away for a trip to Shizuoka in the immediate future, they have an online shop where you can purchase a variety of locally grown teas at http://www.grinpia.net/.
Learn more about Green Tea at the World Tea Museum

The Fujinokuni Tea Museum was reopened in March this year after being renovated, and allows you to learn about many different kinds of tea. There is information on Shizuoka based green tea variants, other domestically produced teas, and even internationally grown tea blends. The museum offers some unique hands on tea experiences, including grinding your own matcha with a mortar and pestle (which you get to take home with you) or enjoying a tea ceremony.
There is a restaurant and cafe on site, where you're able to enjoy Shizuoka Green Tea as well as a variety of dishes prepared with local ingredients, and a gift shop that sells a range of teas among other goods. There are often samples of the teas so that you can try before you buy.
General adult admission to the museum is 300 yen, but for university students, high school students, junior high school students and younger, as well as seniors age 70 or older, admission is free.
Website is here: https://tea-museum.jp/index_en.html
Enjoy a Japanese teahouse experience at Shouintei
The Shouintei Teahouse is located within the grounds of the Hamamatsu Castle Park, which is worth a visit if you're in the area. There's Hamamatsu Castle itself, the Hamamatsu Municipal Museum of Art, and many traditional styled gardens to enjoy as well.
The teahouse looks over the gardens, and prides itself on being a place where everyone can enjoy the beverage. You have the option of sitting on tatami or regular chairs, and there's no dress code required. Shouintei mixes things up by offering sencha one day, and matcha the next with their tea, and is very reasonably priced. A set with tea and a traditional Japanese sweet is only 400 yen.
This post is supported by Shizuoka Green Tea Guide, one of City-Cost's Supporters helping City-Cost bloggers to enjoy life in Japan and engage in new experiences.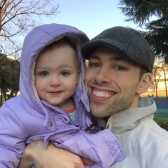 Hitting the books once again as a Ph.D. student in Niigata Prefecture. Although I've lived in Japan many years, life as a student in this country is a first.

Blessed Dad. Lucky Husband. Happy Gaijin (most of the time).
---