Feb 15, 2018
If you're anything like me, you take a bunch of pictures on your smartphone. What you might not do as regularly though is print them out. Ever since I had children I've tried to be more diligent with this - keeping memories preserved in physical form, rather than just in the digital realm is important to me. I really want my little ones to have albums of pictures to look back on from when they were younger, and Japan makes it incredibly easy to print off pictures directly from your smartphone. Most major convenience stores will have some capability to do this, but today I'm going to focus on 7-11 which is the closest convenience store to me. Printing pictures there is quick and easy - and here is a step by step guide about how you do it.
Head on over to the booth that looks like this. It's usually right by the photocopier and ATM.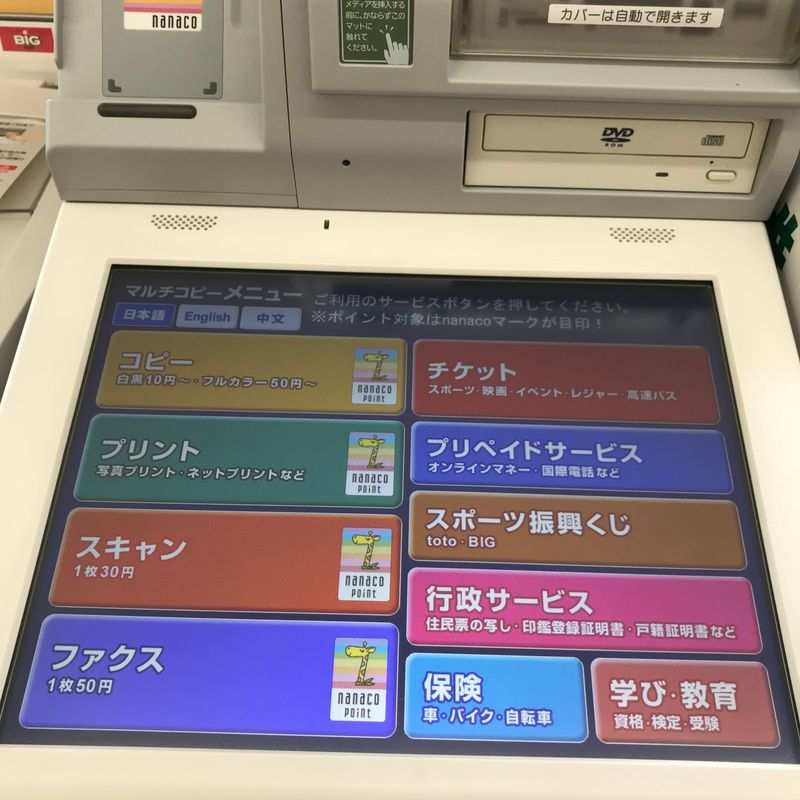 At the top of the screen, hit the option for English if your Japanese isn't great. It's pretty simple from here on! You'll be presented with three options - copy, print, or scan. 7-11 is also handy if you need to photocopy, scan, or print documents - but we are here for printing photos! Go ahead and press that green print button.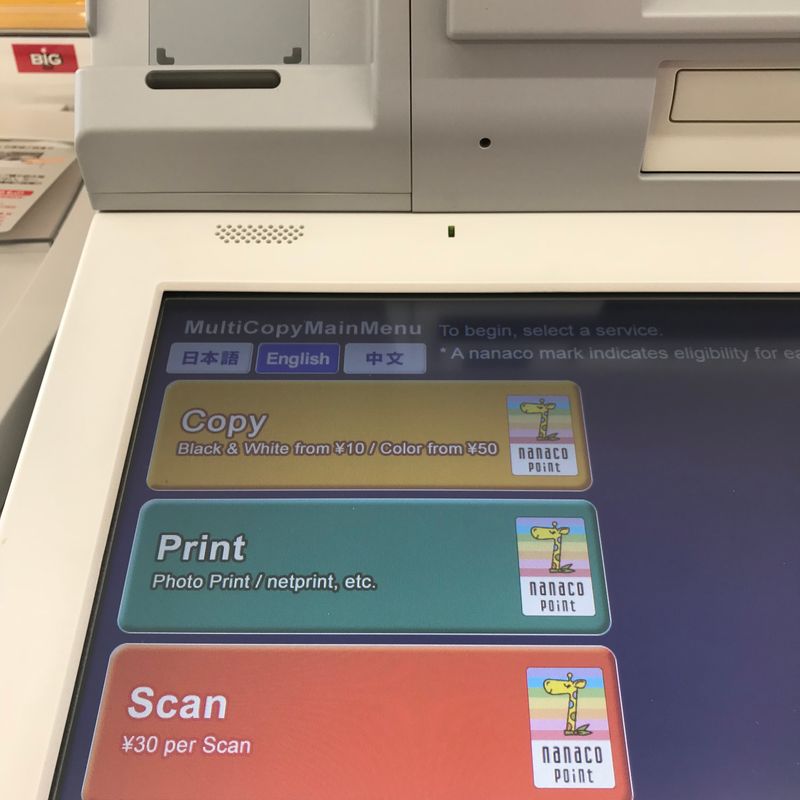 You'll be given a selection of printing photos, documents, or postcards. I need to take advantage of the postcard option more!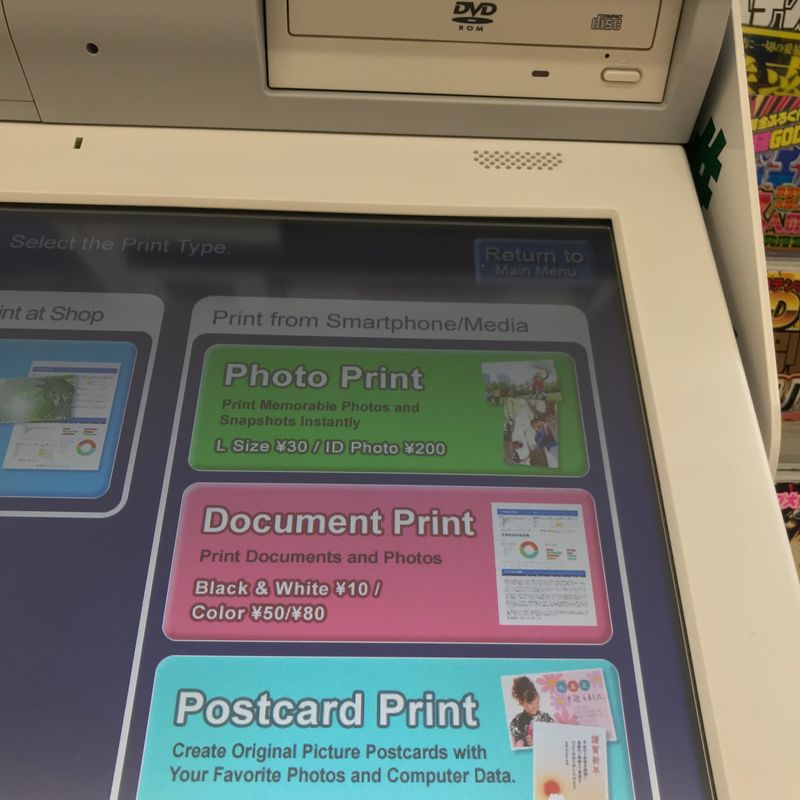 Once you've made your selection, you'll be asked about the source you want to upload your pictures from. Since we are doing this from our phone, press the WiFi smartphone option.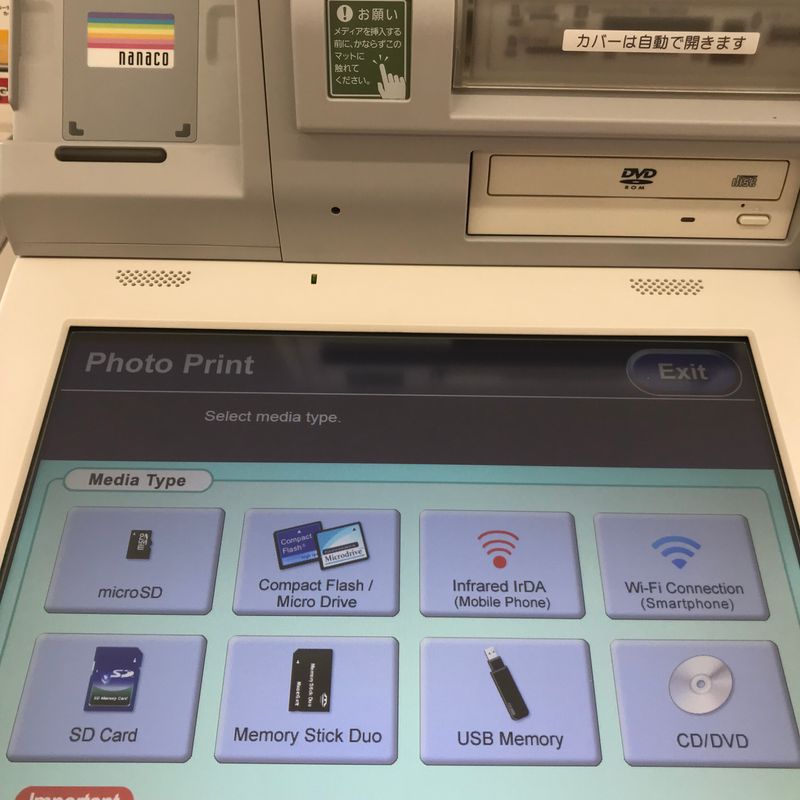 I am an iPhone user, and the prompt then asks you to turn on WiFi and hop into the 7-11 Multicopy app.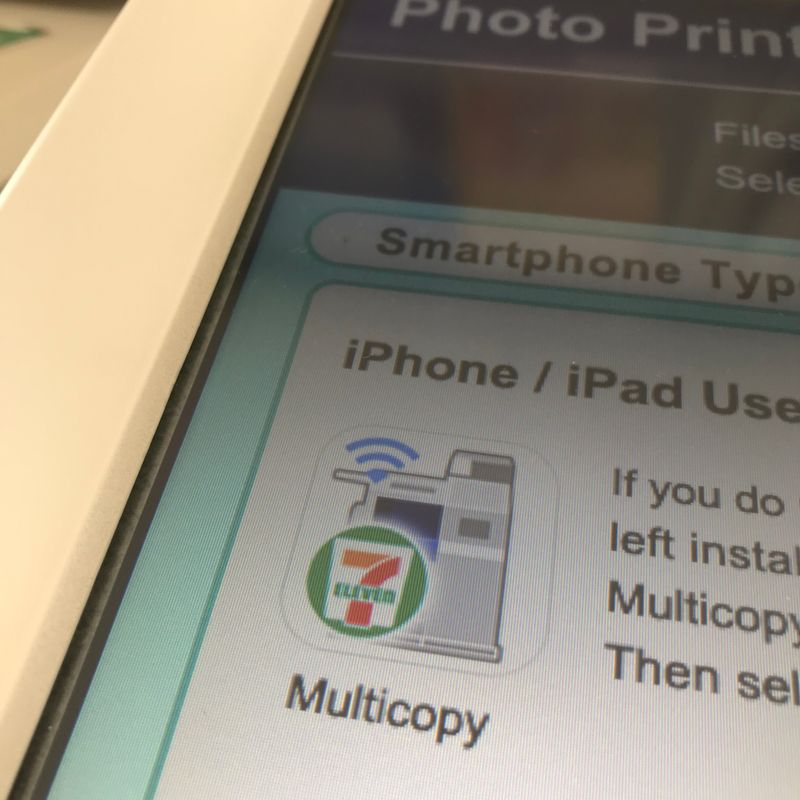 It's easier to have this part sorted out before you come in to print your pictures. The app looks like this in the App Store: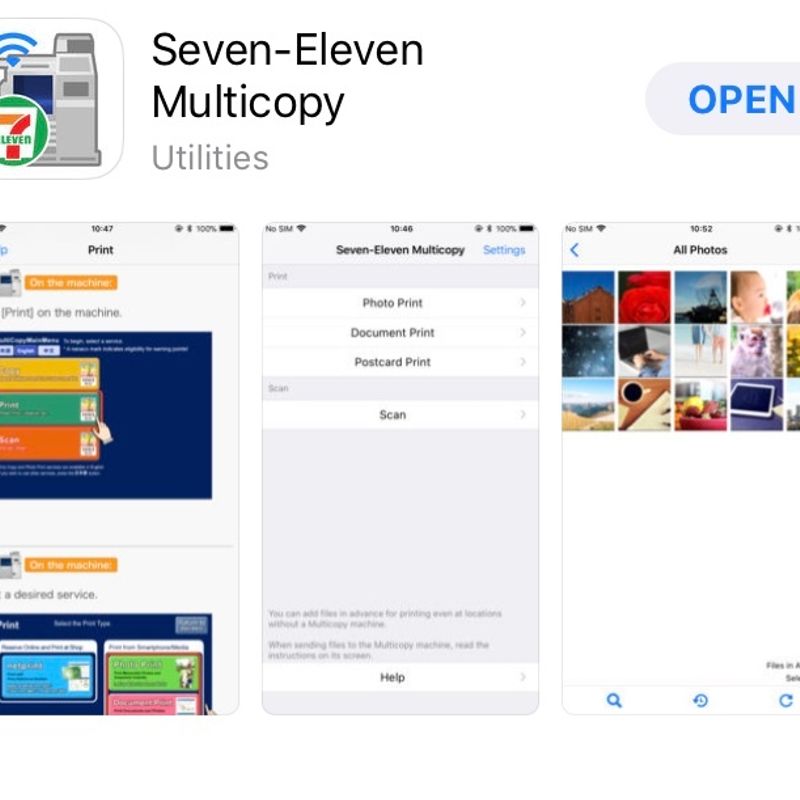 Select that 7-11 multicopy WiFi network...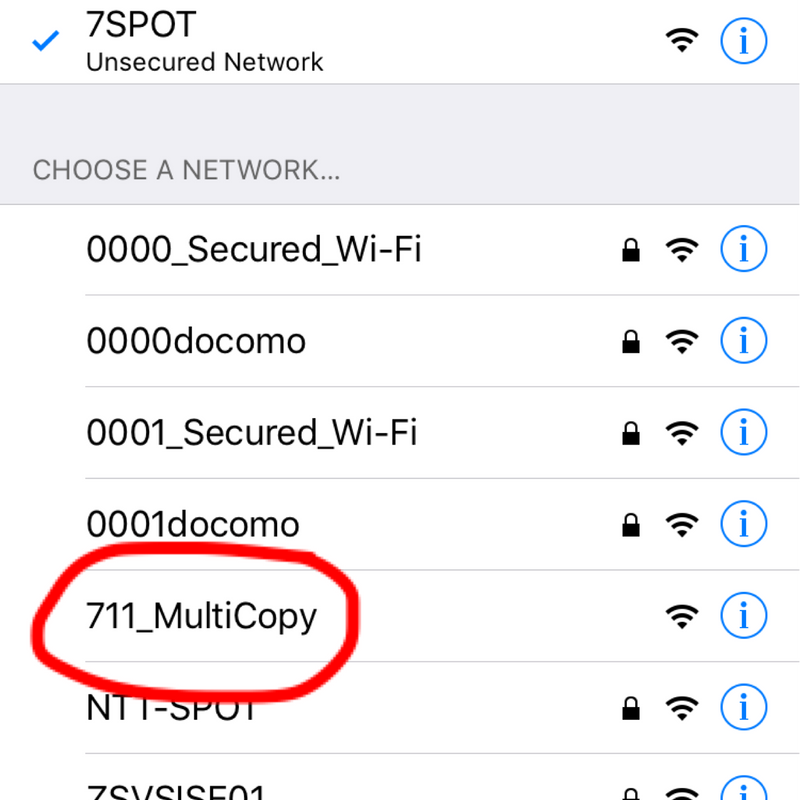 Select photo print...and from there it will bring up your camera roll and other various albums.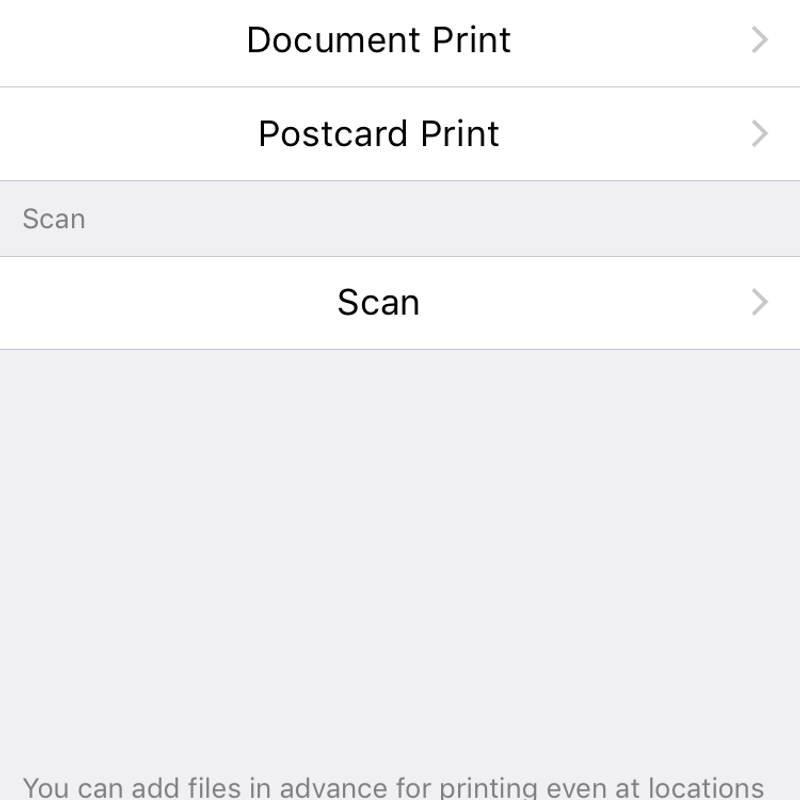 Once you're happy with the pictures you've selected, you can hit the send button, to transfer them over to the instore machine.

If everything is successful, it should let you know on the screen that the files transferred without a hitch. Just select how many copies of each print you'd like, pay the amount required for the prints (30 yen each for your standard one) and hit start! Your printing will commence.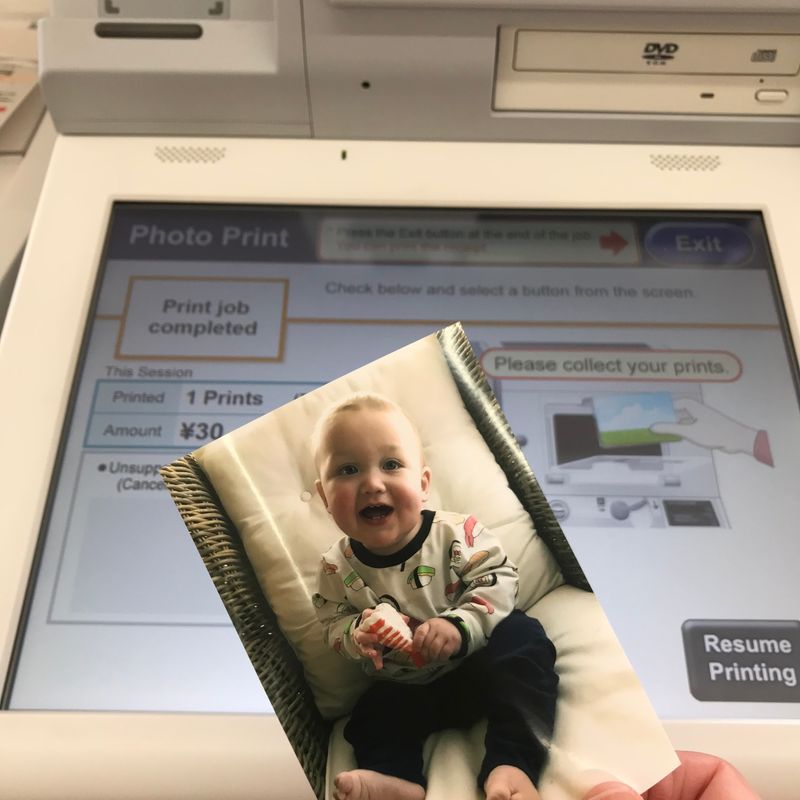 It may not be the cheapest place to print pictures, but for convenience it can't be beat. Most of us carry our smartphones around with us much more than we would a USB drive or memory stick, so now there's no excuse not to print off those pictures (or even the postcards that 7-11 offer -perfect to send to those friends and fam back home!)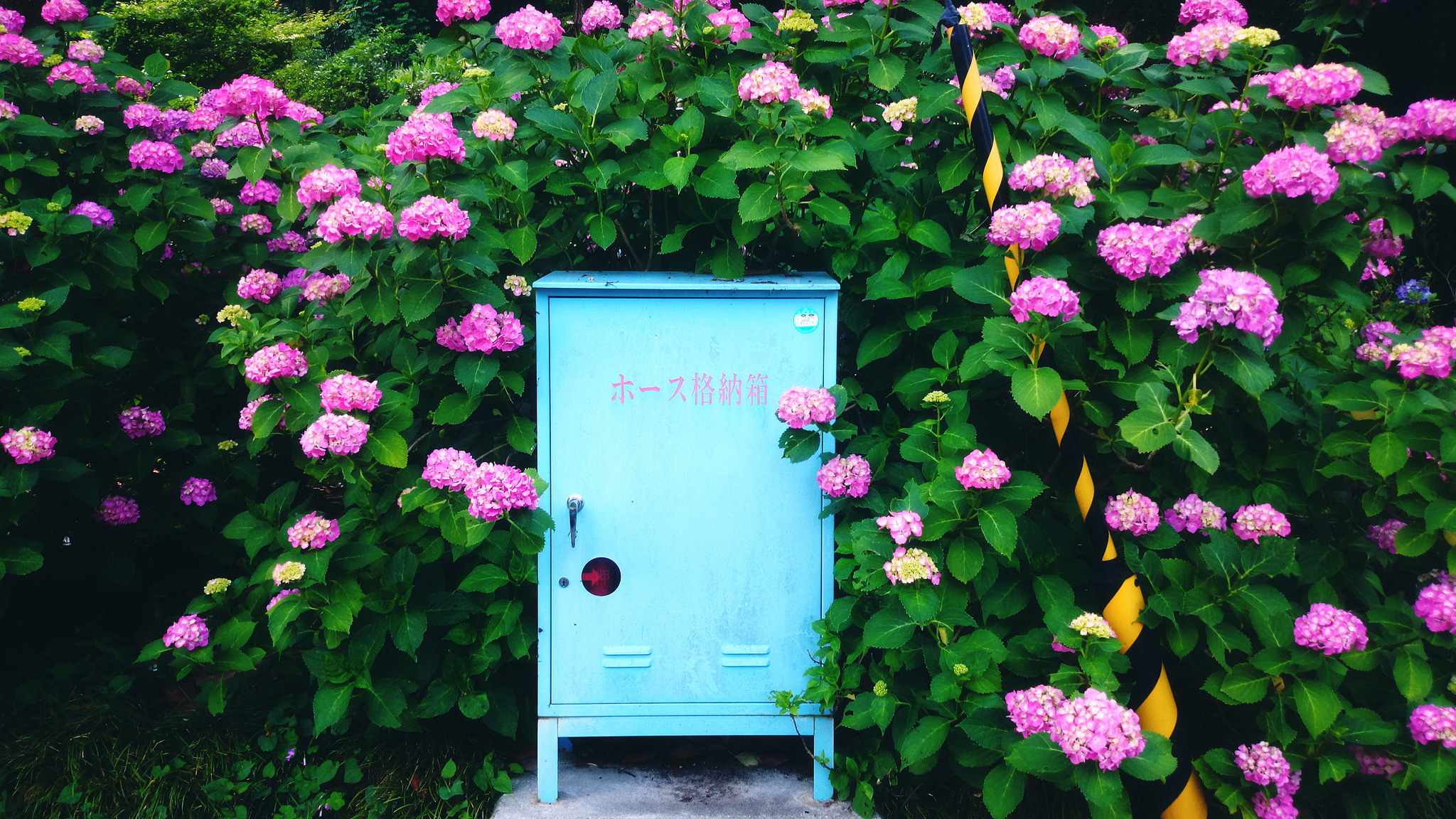 After spending the last several years in the beating heart of Tokyo, I will be spending the next three in the countryside of Japan. I adore this country and all it has to offer - and I'm always learning more and more about life here as I go along!
---
4 Comments
This is really useful, thanks a million. I had no idea how to do it! Or more accurately: I didn't know there was an option to do this! I don't suppose you have a recommendation for when you want to bulk print online? I have hundreds of photos to print off so I would ideally like to find somewhere that is around 10 cent a print and you can do it on your laptop from home! Thank you

@Saitama that's actually something I'd love to know the answer to as well! When I lived in the States for a while there were plenty of websites and even phone apps where you could just upload pics and get them sent to you in the mail for really cheap prices. I don't know if Japan has an equivalent but I hope someone chimes in with some help for us!

Thank you so much for your "how-to" guide to printing pics! I was in a panic because I had to print some photos quickly for my daughter's summer project and had no idea how! I followed your very clear instructions and was able to print the photos in time for my daughter! Thank you!!

@Katie9050 that makes me so happy to hear! I'm glad it was useful - it's a service I use all the time myself! :)