May 10, 2019
I always look forward to Children's Day - I think it's such a nice thing to really take some time to celebrate my kids. Since it's part of Golden Week, it's not like we do anything big or flashy, but we made a trip to our local park and did lots of playing around, and then went out for dinner.
Our local park had some of the typical koinobori flags up to celebrate the day. We got lucky too - the weather was lovely! Very springlike with clear skies and beautiful blooms out...but without any stifling humidity.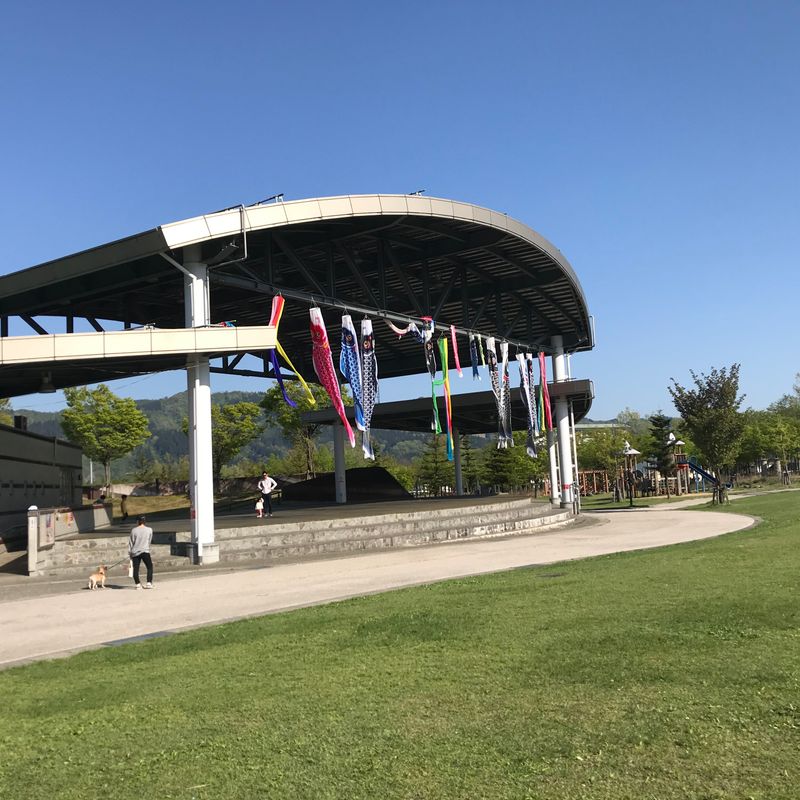 The park is one of the most stress-free kind of parks you can take your kids to. There are several playgrounds suited to kids of varying ages, and a section with bouncy pillows, hula hoops, and other equipment for them to play with. There's also just a heck of a lot of open space, which is perfect if you want to bring a ball to kick or throw around. You're not going to have a bunch of people crowding you - even in Golden Week!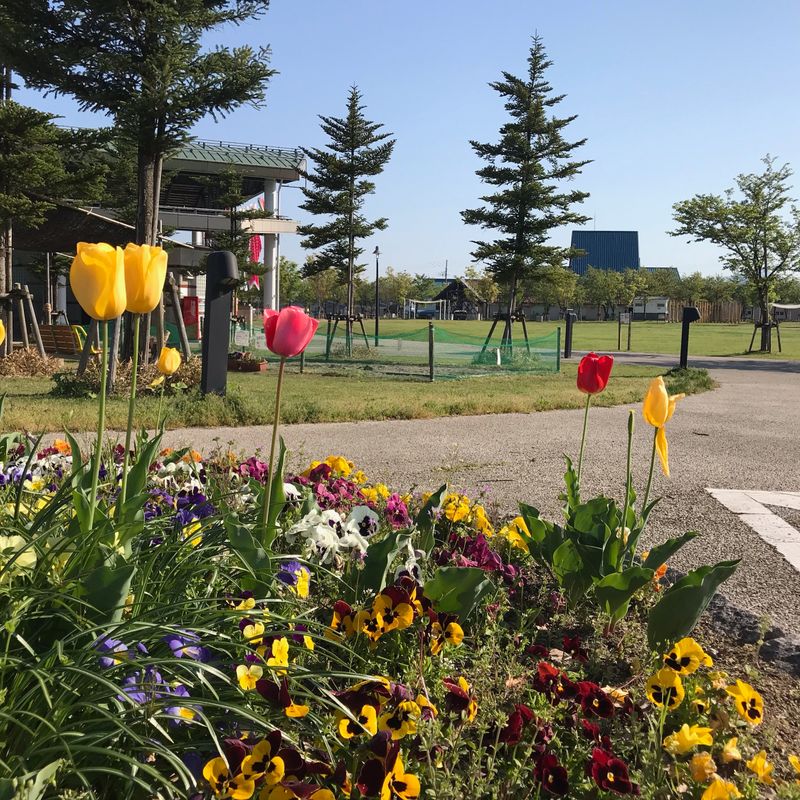 Springtime blooms were everywhere!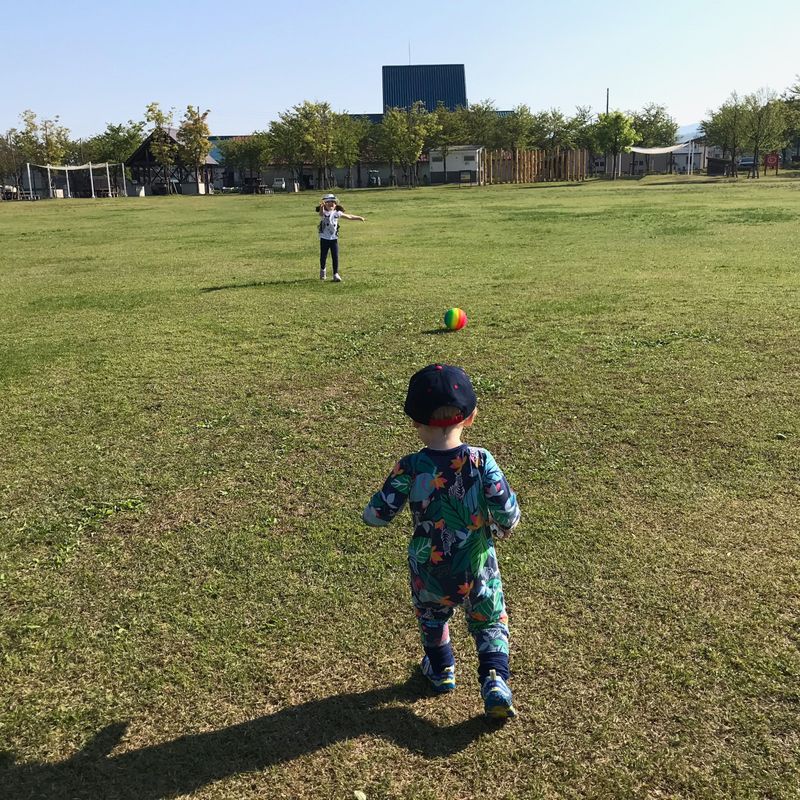 You can see that even in Golden Week (on Children's Day, no less), our large and popular local park was nowhere near crowded!
For dinner, we just took the kids to their favorite family restaurant. We love it because there's a wide variety of food on offer that suits both kids and adults tastes, and we always feel relaxed when we visit. They were actually giving out bags of sweets to all the children who visited on Children's Day, as well as coupons for a free kids size ramen which was available to use on your next visit. We thought that was really thoughtful, and the kids were pretty pumped about it too. I can't recommend the family restaurant we love enough (Family Dining Kodamaya) - the staff are amazing and it's right across from Urasa Station if you're ever catching the shinkansen out here to snow country. They also serve up dishes fast - helpful when you're there with little ones!
So that was our Children's Day for 2019. Nothing fancy, but the kids felt loved and we all had a relaxing day together.
If you have children, did you do anything for Children's Day? Even if you don't have children (perhaps you teach!), did your schools do anything fun for Children's Day before the GW break? My daughter's school made paper koinobori to decorate!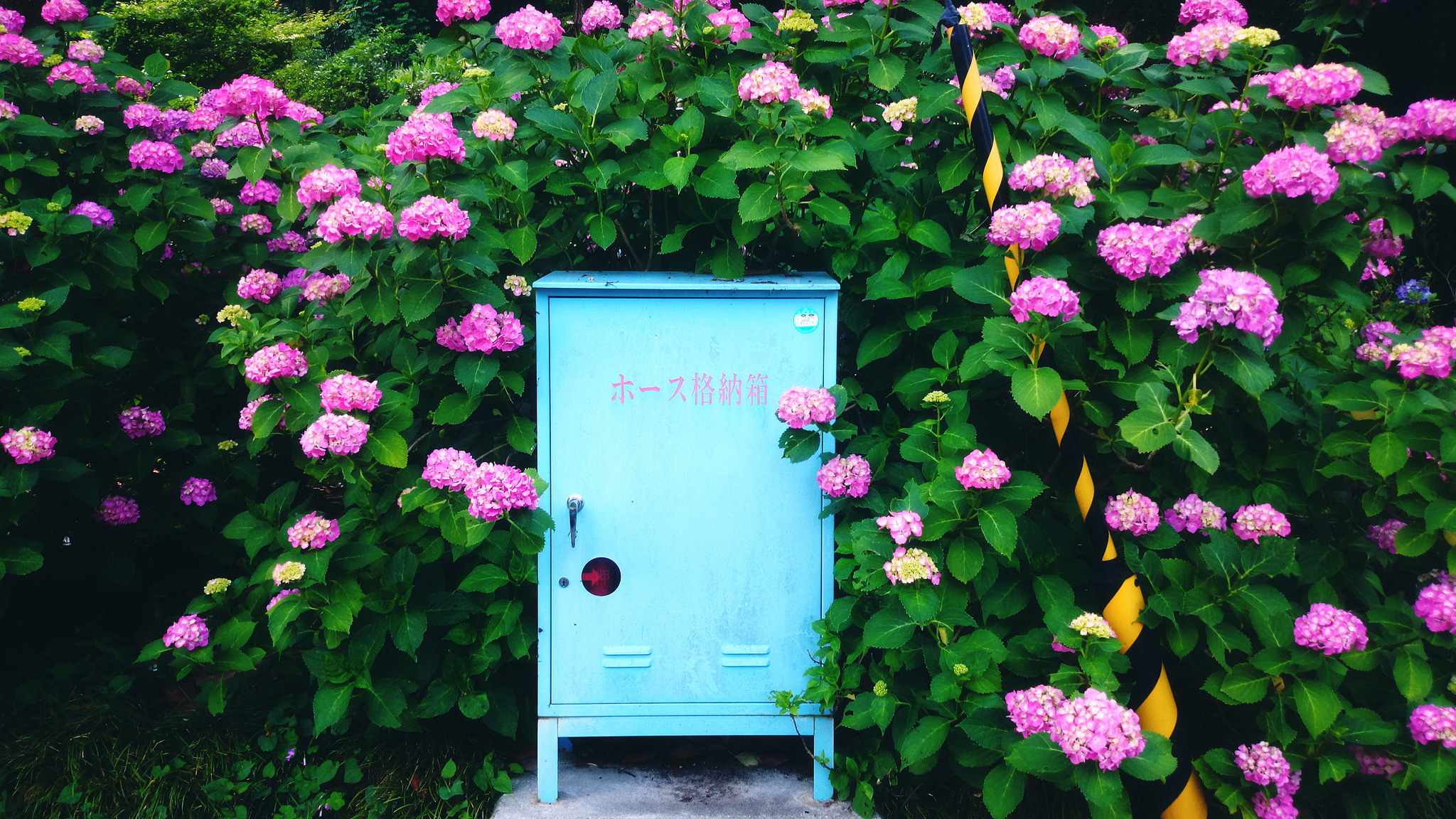 After spending the last several years in the beating heart of Tokyo, I will be spending the next three in the countryside of Japan. I adore this country and all it has to offer - and I'm always learning more and more about life here as I go along!
---