Jul 29, 2019
I wrote recently about visiting Aomori in the summertime, and why the warmer months are the perfect time to visit. I also wrote about the ease of getting from Aomori to Hakodate, another of my favorite summer spots in Japan.
Hakodate has charm by the bucket load, plenty to see and do, and a climate that shouldn't see you sweating from every pore on your body, even during the summer. If that's not reason enough to visit, I don't know what is. Without further ado, here are 5 things to enjoy during the summer months in Hakodate.
Hakodate Morning Market
With the sun up at ungodly hours at this time of year, there's no better way to will yourself out of bed than with a good breakfast. The Hakodate Morning Market has plenty on offer to tempt your taste buds with, including this seafood ramen that my husband wolfed down. It was so fresh that the ramen shop at the market literally popped over to one of the stalls selling fish, crab, and other goodies, and used that morning's catch to top the ramen with. Impressive!
I know what you might be thinking - ramen? In summer? No thanks! I promise you though, the temps up in Hakodate didn't get anywhere near as hot as what you may have come to expect in other parts of Japan, making ramen a perfectly acceptable meal option.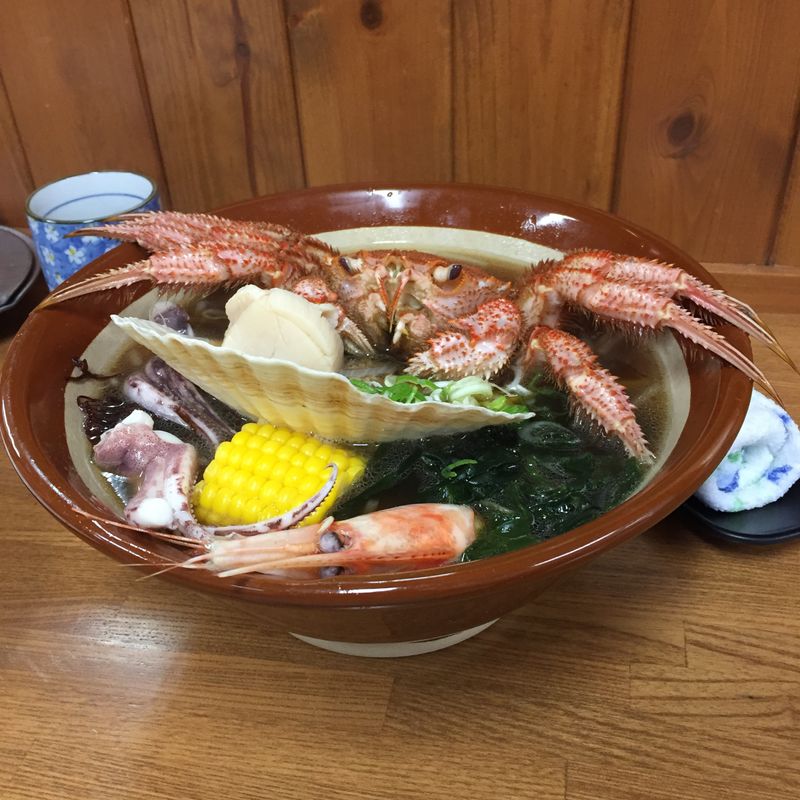 Hakodate's mild summers make a bowl of seafood ramen a perfectly acceptable meal choice!
Kanemori Red Brick Warehouses
These may remind you a little of Yokohama - there are red brick warehouses up here, too! They are full of charm and now house everything from cafes and restaurants to a beer hall. If that doesn't scream summer I don't know what does. The Hakodate Beer Hall serves up a range of local brews and even beer cocktails, and if you're feeling peckish they've got you covered there too. They offer a whole host of tasty eats, including regional specialties like Genghis Khan (lamb barbecue) and Hokkaido-grown baked potatoes.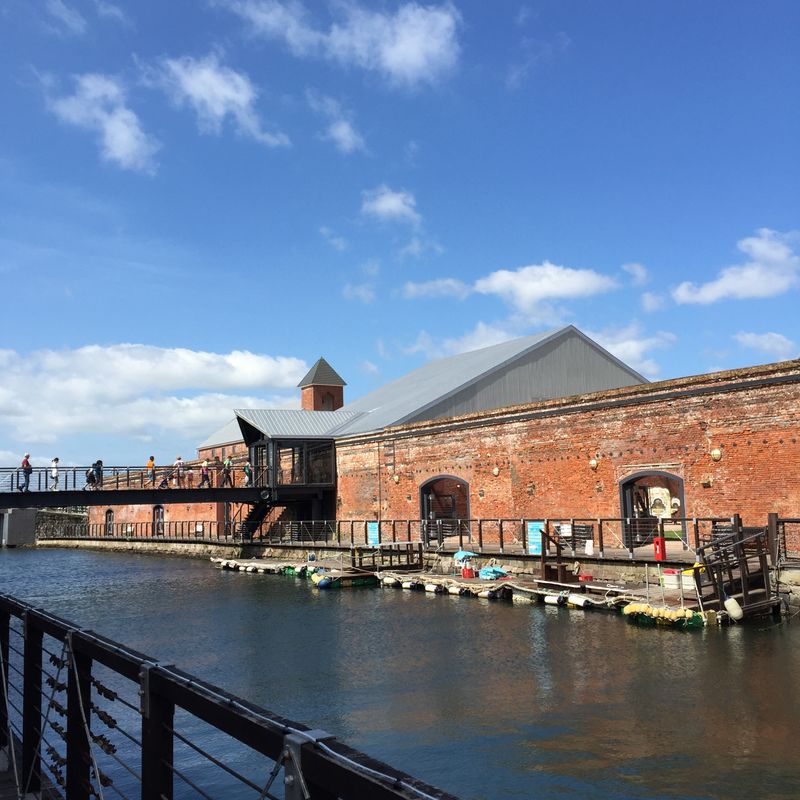 Great views by the harbor and buildings packed with charm
Goryokaku
The Goryokaku is often heralded for its beauty during spring, where the star-shaped fort is popping with the pinks of all the sakura trees in bloom. When we visited in summer though we weren't battling any crowds, and got some lovely views out over the area from Goryokaku Tower. The reason the fort was created in a star shape has a strategic element - it maximized the spots where you could place cannons for defense purposes. Doesn't hurt that it's also aesthetically pleasing!
Adult admission to the Goryokaku Tower is 900 yen.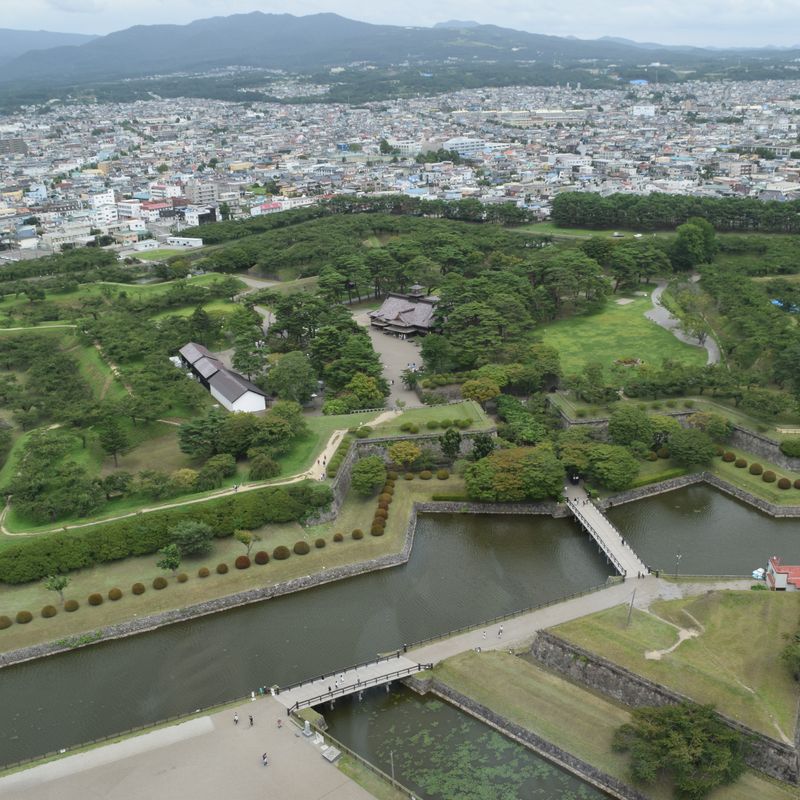 Visiting the Goryokaku in summer wasn't crowded at all, unlike the spring months.
Lucky Pierrot
Lucky Pierrot is a fast food place, but it's something we became a little enamored with during our time in Hakodate because it's honestly downright weird. The food is what you may expect from a fast food place - burgers (the Chinese Chicken Burger is what I tried since it's apparently their best seller - it was good!), fries, curry and more. They've also got soft-serve ice cream, making it perfect for a summer visit. Back to what I was saying though about this chain being weird. Their stores are decorated in the quirkiest of ways. We saw stores with giant Santa Claus statues and creepy clowns out the front, but this may win the title of the oddest decorative element...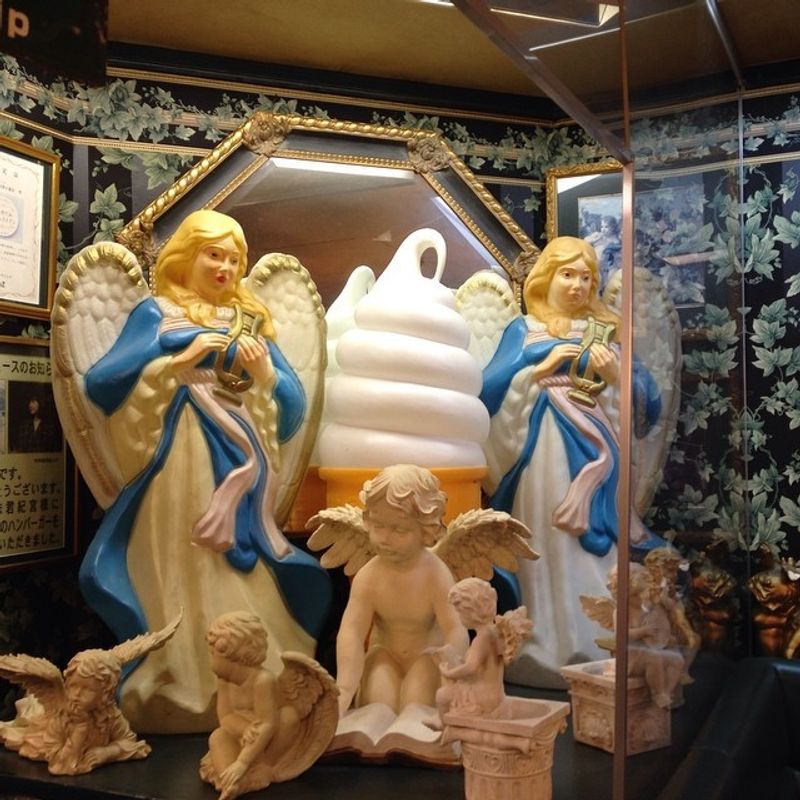 An altar to ice cream. Ever have those moments where you snap a pic and think "when am I ever going to need or use this photo?"...well, this is that moment. It's your time to shine, Lucky Pierrot decor.
As Lucky Pierrot is a chain, you'll find locations scattered around the city.
Hakodate Old Public Hall
This may honestly be one of my favorite pieces of architecture in all of Japan. The distinctly European elements and the bright color scheme have it stand out in the most charming way. From its position upon a hilltop, you also get some fantastic views of the city and the waterfront - not to mention a bit of a breeze as it rolls through.
Admission to the Hakodate Old Public Hall is 300 yen.
Unique architecture and great views from the Hakodate Old Public Hall
I hope that if you visit Hakodate this summer you'll enjoy the food, drinks, sights, and history as much as we did!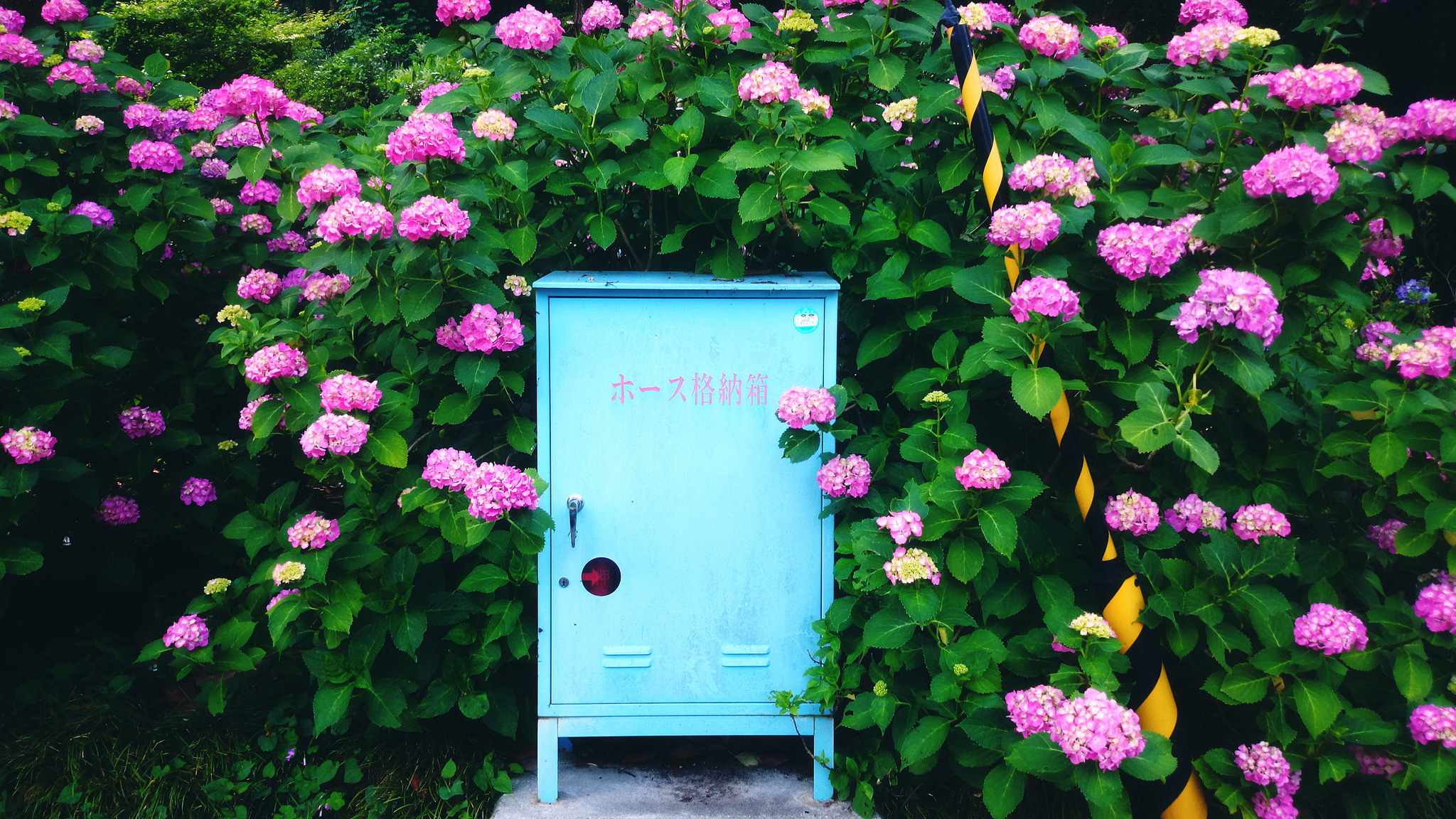 After spending the last several years in the beating heart of Tokyo, I will be spending the next three in the countryside of Japan. I adore this country and all it has to offer - and I'm always learning more and more about life here as I go along!
---