Nov 17, 2017
You may have heard a saying before that goes along the lines of "water is the cure for anything – sweat, tears, or the sea". Completing an intense workout, having a good cry, or going for a swim tend to be calming, centering activities that serve to bring us some balance and clarity. Many would endeavor to say that you could add the preparation and drinking of tea to that list. The art of brewing the perfect cup, the peace that washes over you as you sip it, and the friendships that are cultivated over the beverage are all things that are good for the soul.
Shizuoka Prefecture is Japan's largest tea growing region, and produces some of the best that the country has to offer – the tea from this area wins awards regularly, not just nationally but on a worldwide level. On a recent day trip to this part of Japan, I was fortunate enough to experience all things tea courtesy of City Cost and the great team at the Shizuoka Prefecture Tea Council Chamber. It made me look at Japan's beloved drink in a number of different ways -- so without further ado here are some of my observations on the way of tea.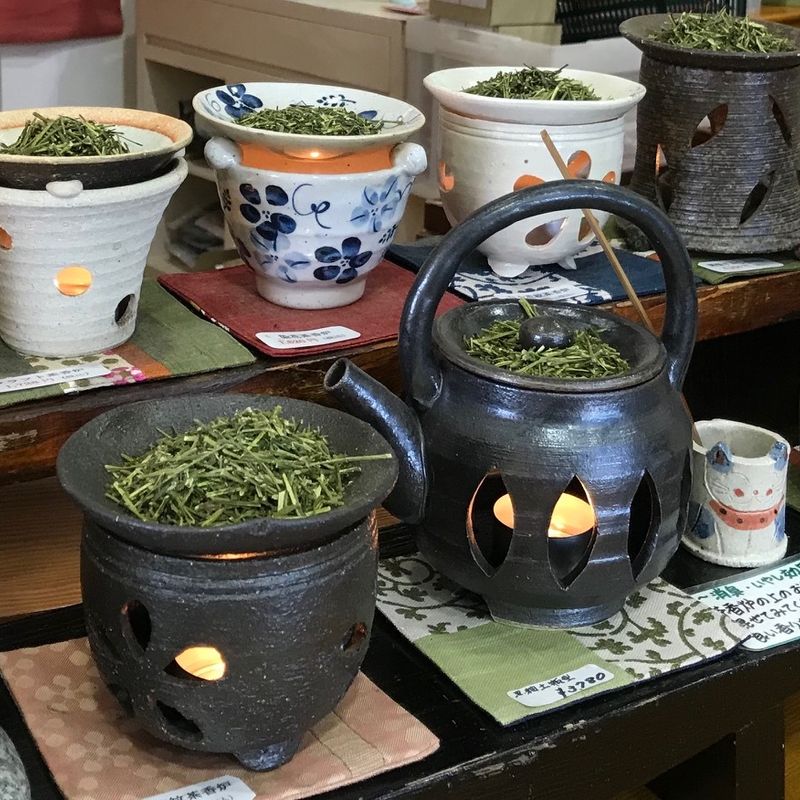 Tea as a science
At Osadaen Honten, our first stop, we were able to sample two different types of tea. One of those was called Yamabuki Nadeshiko, a blend that is made from local green tea leaves. It was created using processes that are similar to making regular black tea, but they also incorporated sake fermentation and microbial fermentation techniques.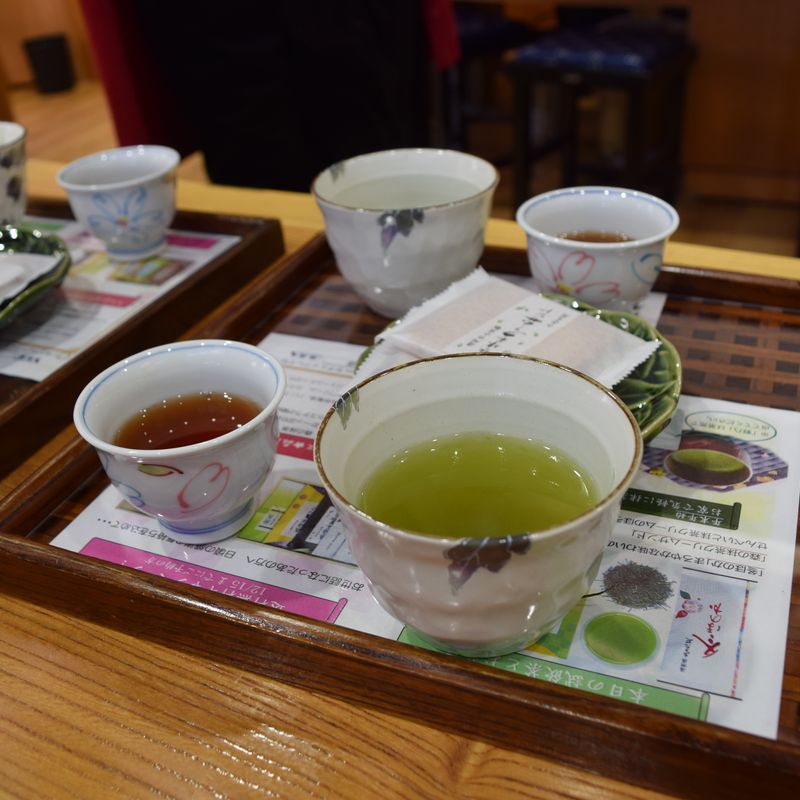 That's the Yamabuki Nadeshiko in the smaller cups, looking similar to black tea.
During the creation of Yamabuki Nadeshiko, research was conducted about some of the tea's health benefits – and it has shown everything from being able to suppress the diabetes enzyme in adults, through to assisting with weight loss and decreasing cholesterol levels. With many people these days seeking out foods and drinks that are good for health – as well as there being quite a buzz around all things fermented for wellness – it's no wonder that Yamabuki Nadeshiko has proven to be one of the store's most popular products.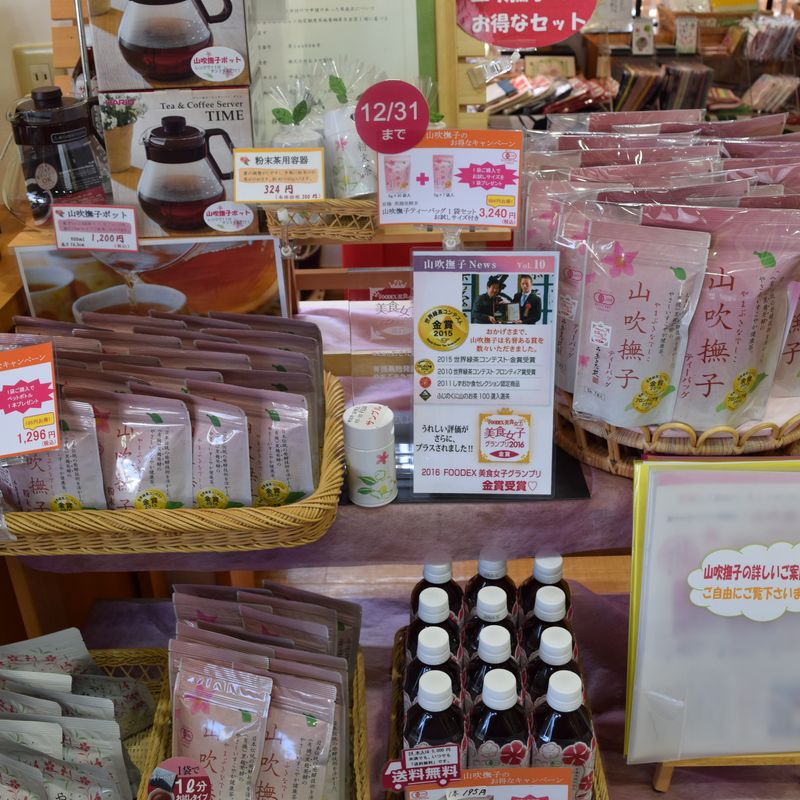 A top seller, and award winner for taste - the health benefits are a nice bonus!
Tea as an art form
There is a certain art to the preparation of green tea, as we learned at Osadaen Honten. We were shown how to make the perfect cup of matcha, with the goal being to get a fine froth on the top. It might sound simple, but there's definitely a technique to it – and it's easier said than done.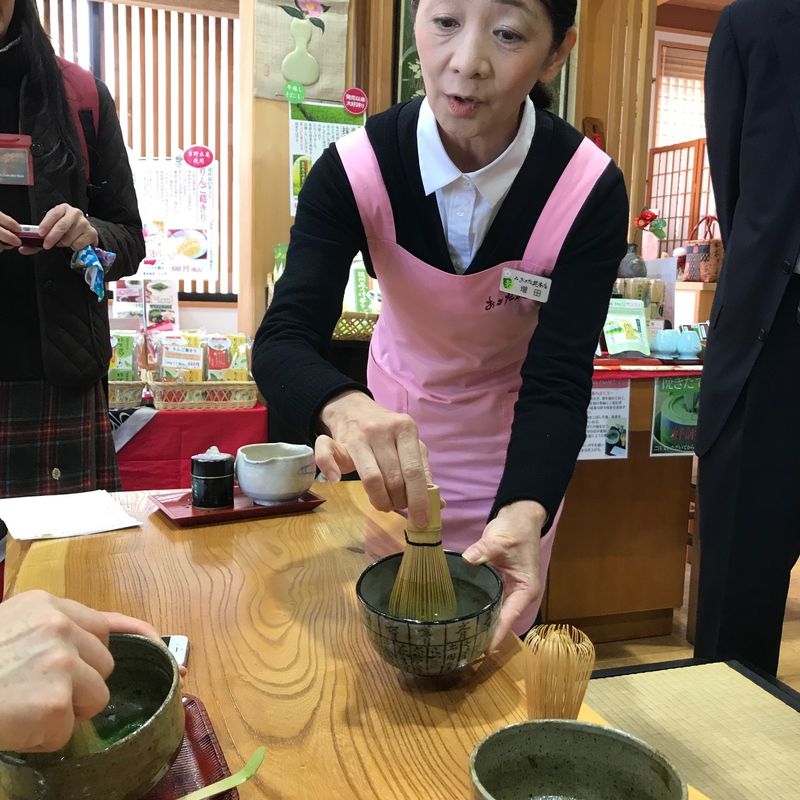 Whisk it...whisk it good.
It's not just the making of the tea that has an art to it, but the serving of it. I'm always impressed by Japan's level of detail in the little things, and the tea cups that your matcha is served up in are often gorgeously ornate, or charming in their simplicity.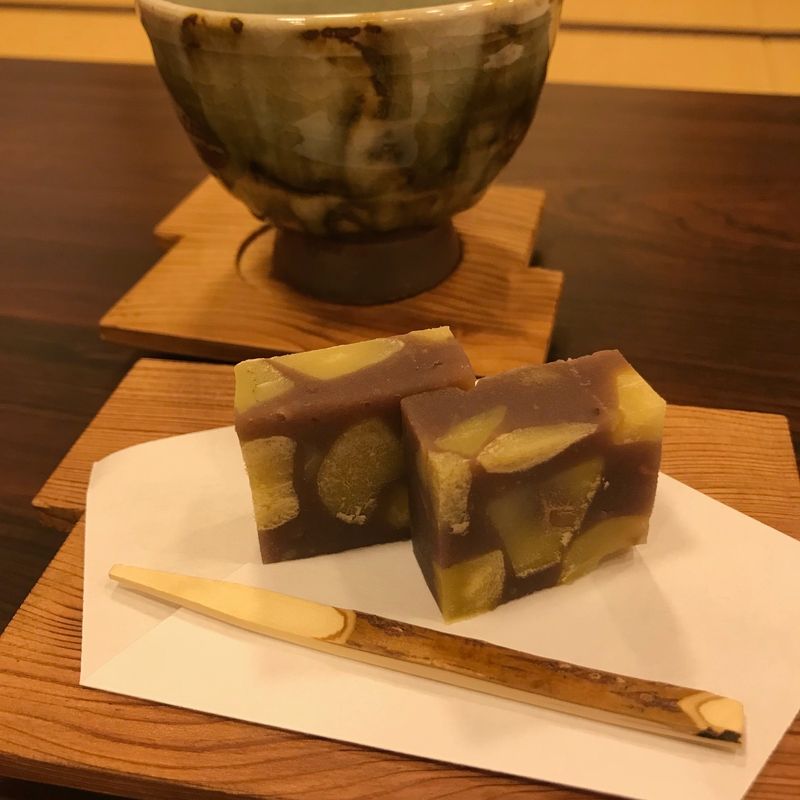 The choices of dishware and the aesthetically pleasing presentation is an art form in itself.
We were also able to pay a visit to Enshu Mimoroyaki Bessho Kama during our time in Shizuoka, which is a ceramic workshop. What makes the pottery pieces here unique is that they are specifically glazed with materials found in the neighboring Okuni Shrine grounds. They sell all manner of beautiful goods here, from vases to jewelry, rice bowls and plates, and you guessed it – teacups. If you're visiting Shizuoka Prefecture and you're after some unique souvenirs with a story to tell, stopping here is a must-do. The entire aesthetic of the premises will have you wanting to pick up one of everything – and serving up some locally purchased matcha in one of their hand-made cups completes the experience.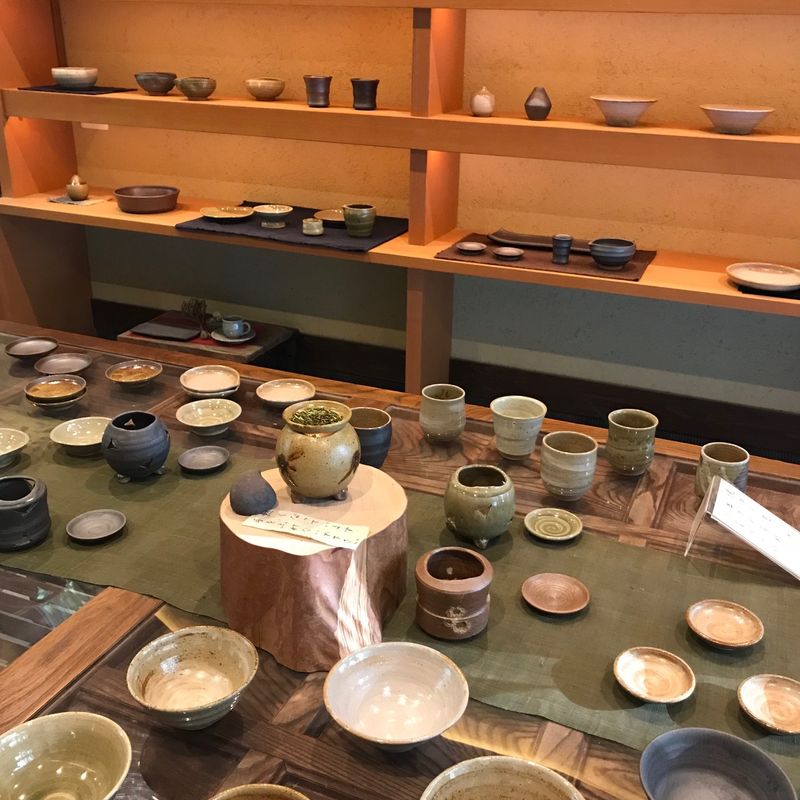 Unique handmade pottery, with history and a story to tell.
Tea as a vocation
One of the most noticeable things you'll find when visiting various tea-related spots in Shizuoka is that tea is more than just a commodity being bought and sold here – it's a calling and a way of life for many of these people. When we visited the Yamacho Meicha Tea Store, the lady serving us our tea hailed from my prefecture – Niigata, the heart of snow country. You might be wondering what brought her to Shizuoka – she explained that it was her love and passion for tea that found her pursuing it as a career and moving hundreds of kilometers from home to do so. Many tea purveyors in Shizuoka have had the businesses in their family for generations – for instance, Yamacho Meicha have been in the tea game since 1868. The common theme when visiting these different tea sellers in this part of Japan was that they are passionate about what they do, and extremely proud of the products they create. They have every right to be, with so many award winning teas coming from the region.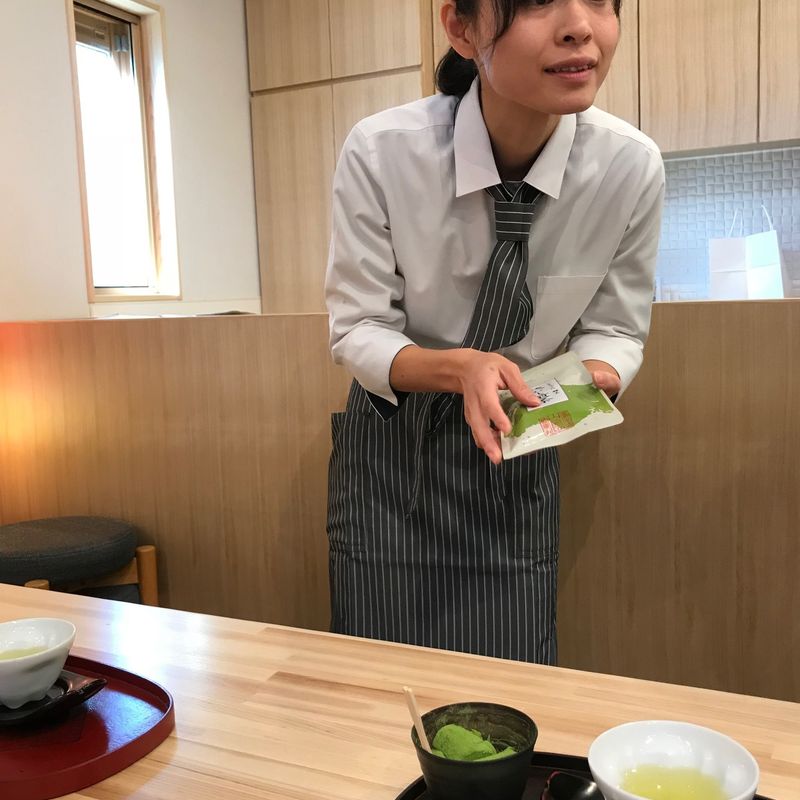 Moving several hundred kilometers from home to pursue your passion for tea - that's dedication.
Tea as something edible
Tea is not just something to be consumed as a beverage--there are a number of places in Shizuoka Prefecture where you can experience matcha that has been incorporated into foods. At Osadaen Honten, we were able to enjoy some sweets infused with matcha alongside our tea – and we were told that in the warmer months, their store is renowned for their delicious matcha kakigori (traditional Japanese shaved ice), which definitely sounds like a reason to make a summertime return visit. Our next stop at the Yamacho Meicha Tea Store allowed us to try some warabi mochi, which is made from bracken rather than rice. Warabi mochi is usually served with kinako (roasted soybean flour) and kuromitsu (brown sugar syrup), but in this instance the warabi mochi was coated in matcha. It made for a pleasant contrast, and we all found it quite tasty! Around the marketplace area by Okuni Shrine where the Yamacho Meicha Tea Store can be found at, there are a collection of other stores selling tasty foodstuffs. Many of those are green tea infused too – including green tea pasta, if you're game!
Warabi Mochi, a jelly-like dessert made from bracken - coated in matcha. Delicious!
Tea as a way of preserving tradition
It's said that the first recorded case of tea in Japan dates back to the 9th Century – so it's safe to say that the relationship between the land of the rising sun and the leafy beverage is a strong one. In saying that, relationships need to be nurtured to keep them going, and Shizuoka Prefecture definitely does everything in their power to uphold that. From places you can pick tea itself, to teahouses where you can attend a ceremony, shrines that serve up locally grown tea, and retail stores showing off the best of what the area has to offer – you could plan an entire trip to the prefecture around different takes on the much-loved drink. Despite the way of tea being over a thousand years old, they're still keeping it fresh and interesting here in Shizuoka – whilst staying true to those traditional roots.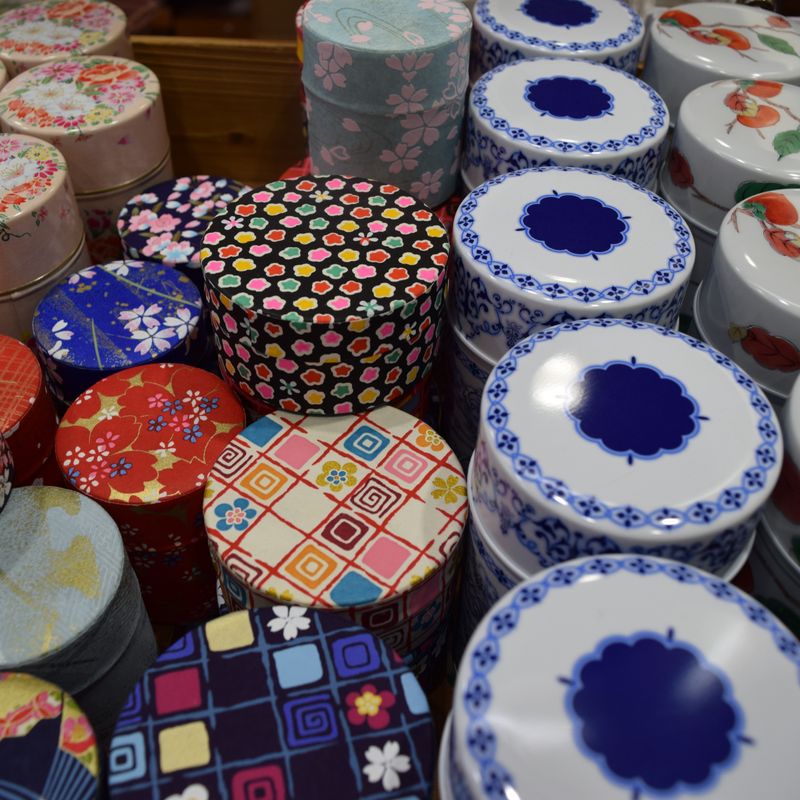 There's so much beauty in tea traditions in Japan - from the serving to the storing.
This post is a special tea blog report, part of our Shizuoka Green Tea Guide, and a chance through City-Cost for bloggers in Japan to engage in new "Japan" experiences about which to create posts.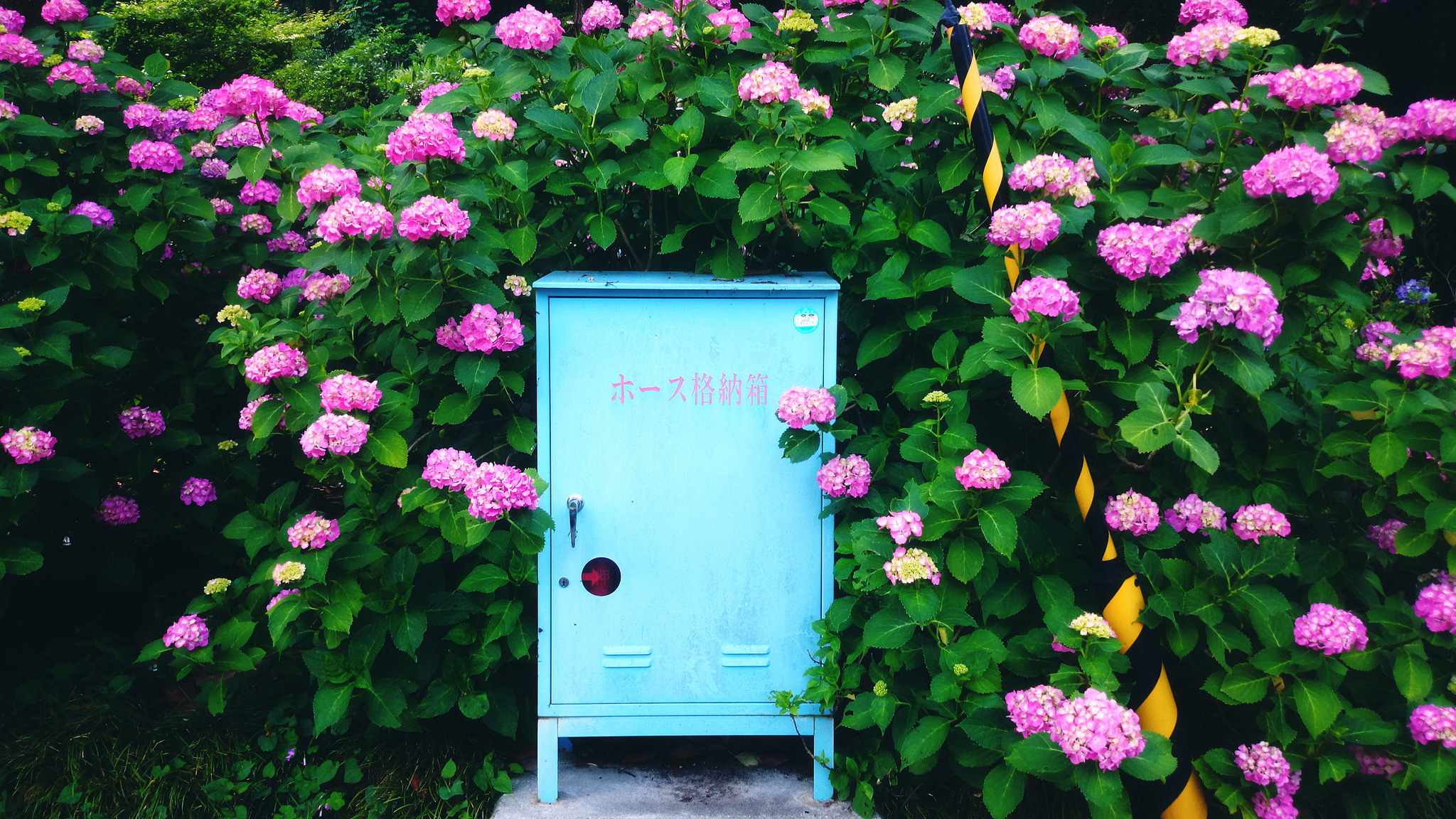 After spending the last several years in the beating heart of Tokyo, I will be spending the next three in the countryside of Japan. I adore this country and all it has to offer - and I'm always learning more and more about life here as I go along!
---
2 Comments
I really love your take on this genkidesu! And it is so true how it filters into so many aspects of life. Lovely touch about the lady from Niigata. I am still on a high from our experience, one of the best in my 17 years here. :-)

Whisk it whist it!! Funny! and absolutely easier said than done! I like how you included the photos of the "teachers" I have never thought to do that. Lovely touch!