Feb 25, 2018
Do you ever have those amazing spots you visit, and find you're at odds with whether you should sing their praises from the rooftops (so that everyone wants to visit there) or keep the wonder of it to yourself so that it's still your hidden gem?
That's how I feel about Konansou. In the interest of talking about the best in Japan
though, I had to be transparent and tell you all about this incredible spot. My husband and I visited there last year, and we still talk about it all the time. We've stayed at a number of ryokans in Japan, and it's probably our favorite way to vacation now, in big part because of the experiences we had here. What is it that makes Konansou a standout though, from the other thousands of ryokan across the country? Read on!
The views
If you surveyed a bunch of people and asked them about Japan's most iconic view, they'd probably say Mt. Fuji. There's not much more breathtaking than being shown to your room, having them open the curtains, and Fuji-san is staring you smack bang in the face. We stayed in February and the skies were incredibly clear - I'd recommend if you are going (particularly if it's a one night stay) to go during the winter months to really maximize your chances of seeing the mountain in all its glory.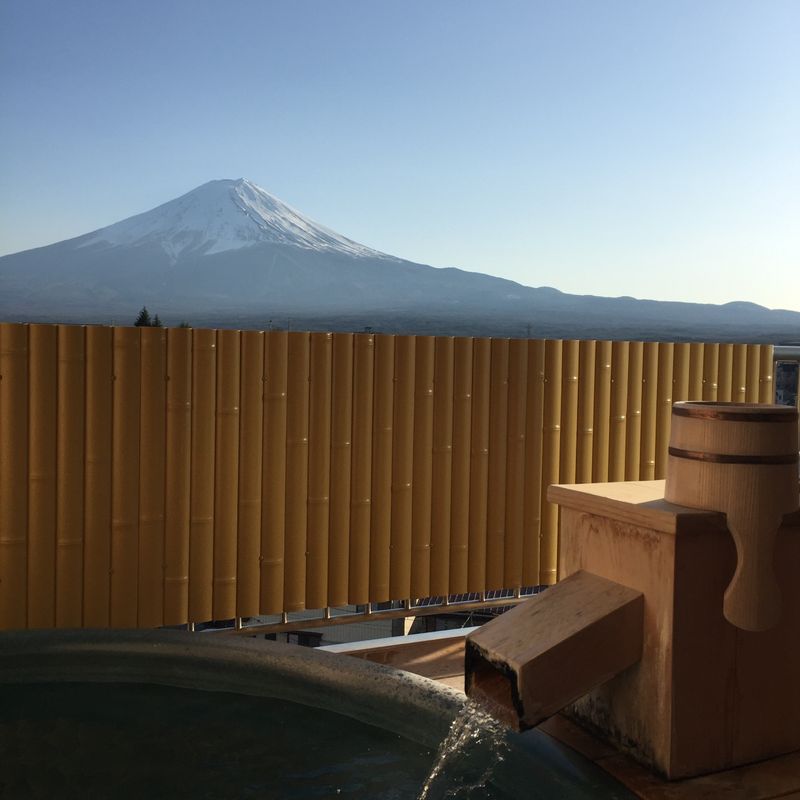 Meals can be served in the room
Most ryokan will have some kind of dining room, where you head to at a designated time to enjoy your kaiseki meal. It's not as if that presents any massive problem, but if you really want next-level relaxation, not having to leave your room makes your stay that extra bit special.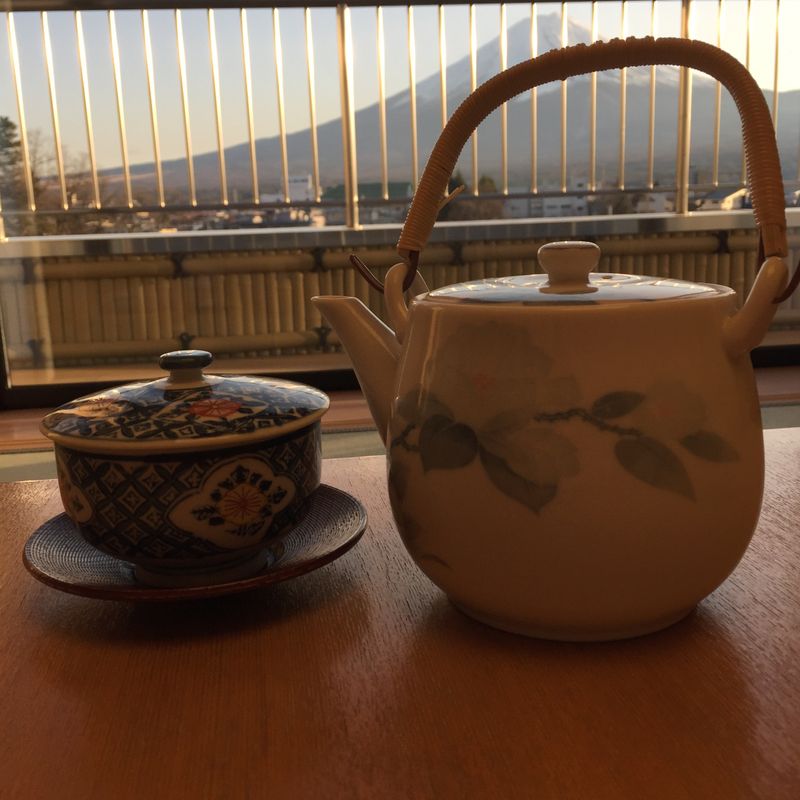 Incredibly accommodating when it comes to food preferences
One thing that tends to go hand in hand with kaiseki meals is lots of seafood. Not a problem if you love that kind of fare, but if not it can present a few challenges. I'm not a huge seafood fan, and usually when booking places my husband tends to go down the "my wife is allergic" route to ensure that the meals aren't heavy on the fishy stuff. Konansou were exceptionally accommodating, providing a kaiseki meal that was meat rather than seafood based, but still gave us a beautiful Japanese food experience. It was the first ryokan I've stayed at where I actually ate some of every course that was brought out (and that's a lot of food).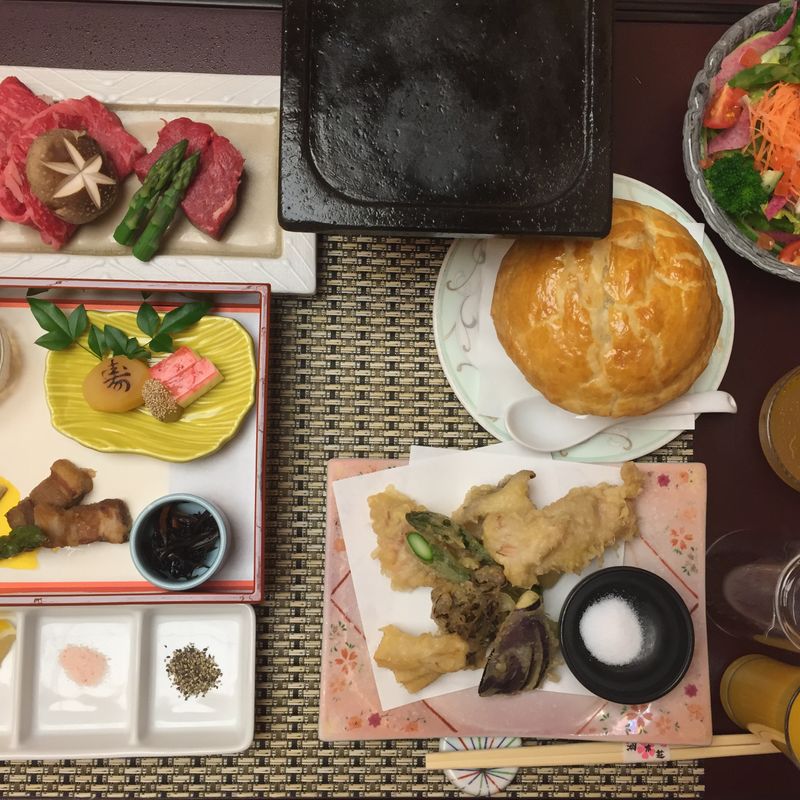 Private Onsen
If you're like me, the idea of visiting a public onsen is still a little too overwhelming for your expat sensibilities. Never fear, at Konansou a number of the rooms have private onsen facilities that either give you a view of Fuji or Kawaguchiko depending on the side of the building your room is on. Even if your room doesn't have a dedicated private onsen, you can reserve other onsen in the building so that you don't need to worry about being in your birthday suit in front of a bunch of strangers. There's even a public foot bath on the roof, which means you don't need to get your kit off at all if you want to just dip your feet (and there are those phenomenal views of Fuji and the lake from up there, too!)
If you are seeking an extra special ryokan stay, I'd highly recommend Konansou. There are other accommodation options in the area that will also give you views of Fuji, but to us Konansou truly was the whole package. We're looking forward to staying there again sometime in the near future - although, now that the secret is out it might be all the more difficult to snag a reservation! Map details for Konansou are below, and you can see more about the services and facilities they have available on their website here.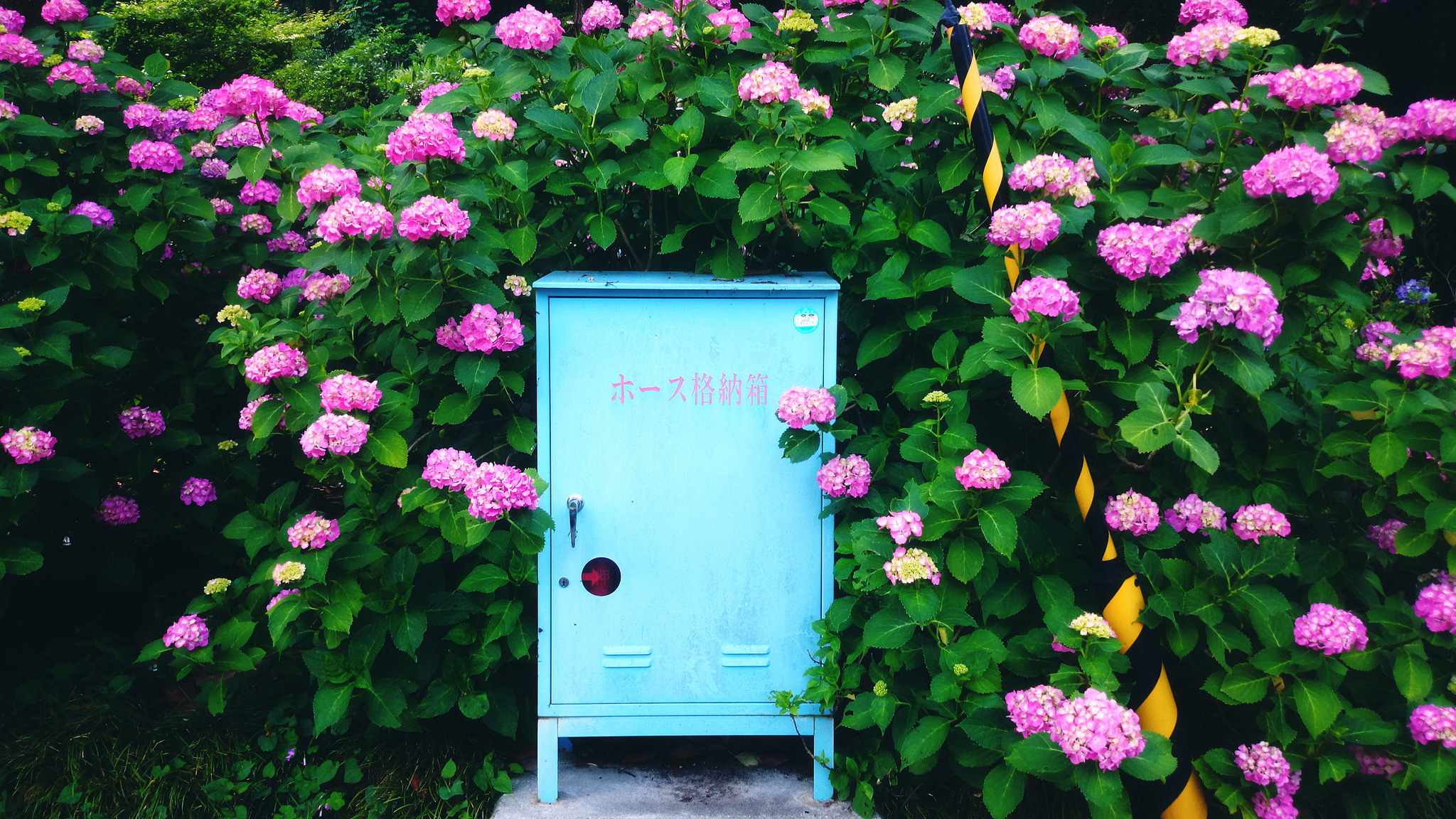 After spending the last several years in the beating heart of Tokyo, I will be spending the next three in the countryside of Japan. I adore this country and all it has to offer - and I'm always learning more and more about life here as I go along!
---