Oct 15, 2017
If you're living in Japan as an expat and have little ones, it's likely that you're familiar with Nishimatsuya (or the bunny store, as I know it as!). They've got just about everything you could need for kids, from clothing to diapers and wipes, to food, toys, school supplies - the list goes on!
I was in my local store today, and noticed that they had quite a few cute Halloween things for kids too! Here's some of what I found.
Costumes
If your child needs a costume for a Halloween event, they had a number of different things here - little Jack-o-Lantern outfits, Halloween inspired dresses, Minnie Mouse ensembles...even Santa Claus suits (too soon?!)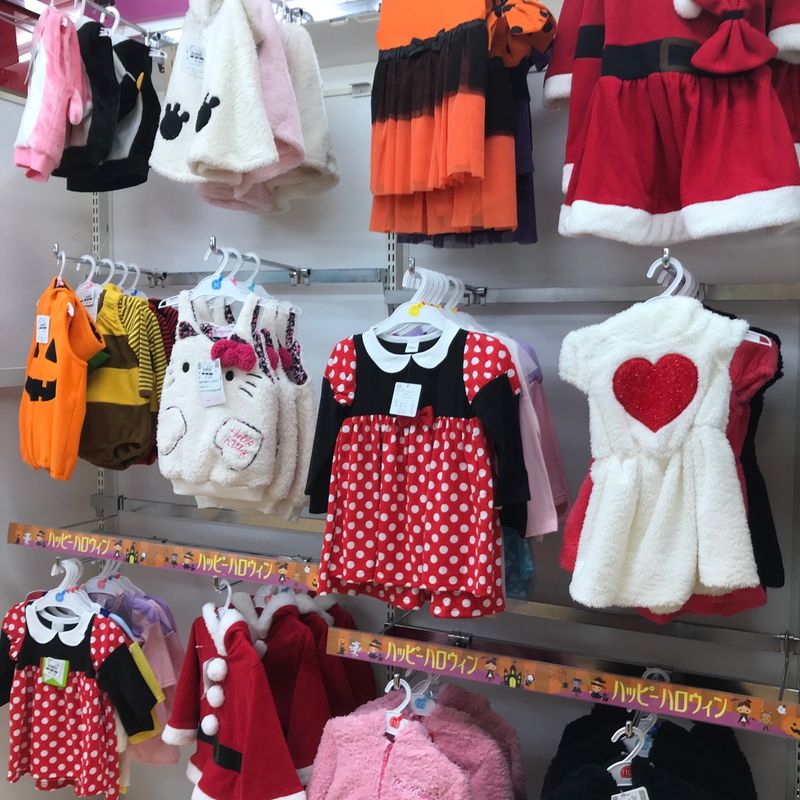 They even had these cute one pieces with Minnie, Snoopy, Anpanman and more.
Adorable Lunch box Supplies
If you want to make some next level onigiri for your kids lunchbox or even for a party or get together, these certainly fit the bill for spooky and scary eats - while still being super cute! They also look pretty simple to use, which is always nice for busy parents!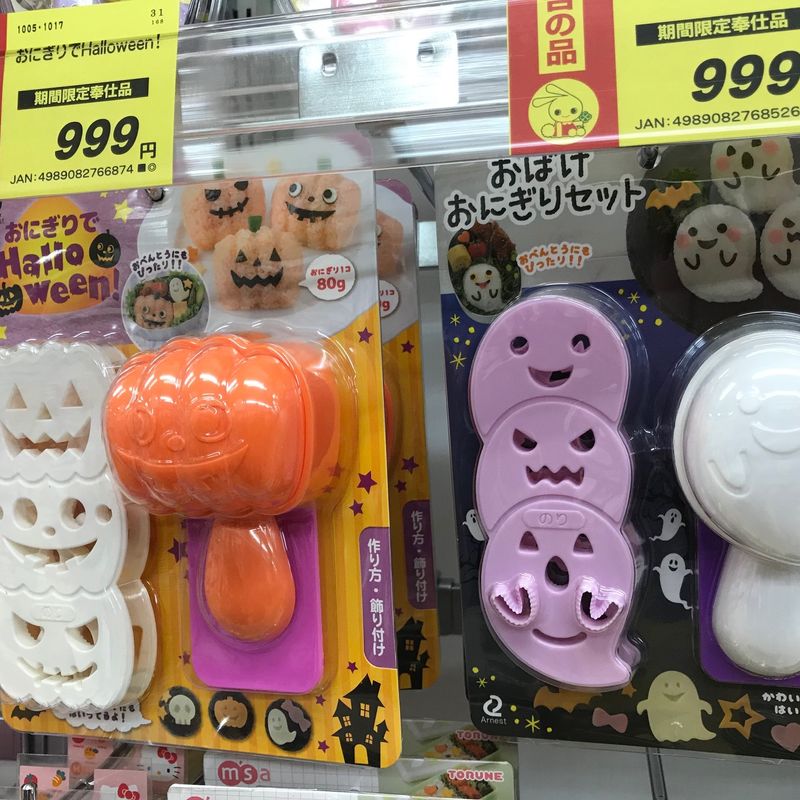 Bath Bombs
If your kids need a bit of extra encouragement to get into the tub, a bath bomb or some bubbles is always a fun way to get them in there (and then, lo-and-behold, they don't want to get out). They had these Halloween ones on the shelves, as well as loads of other types that would be fun year round.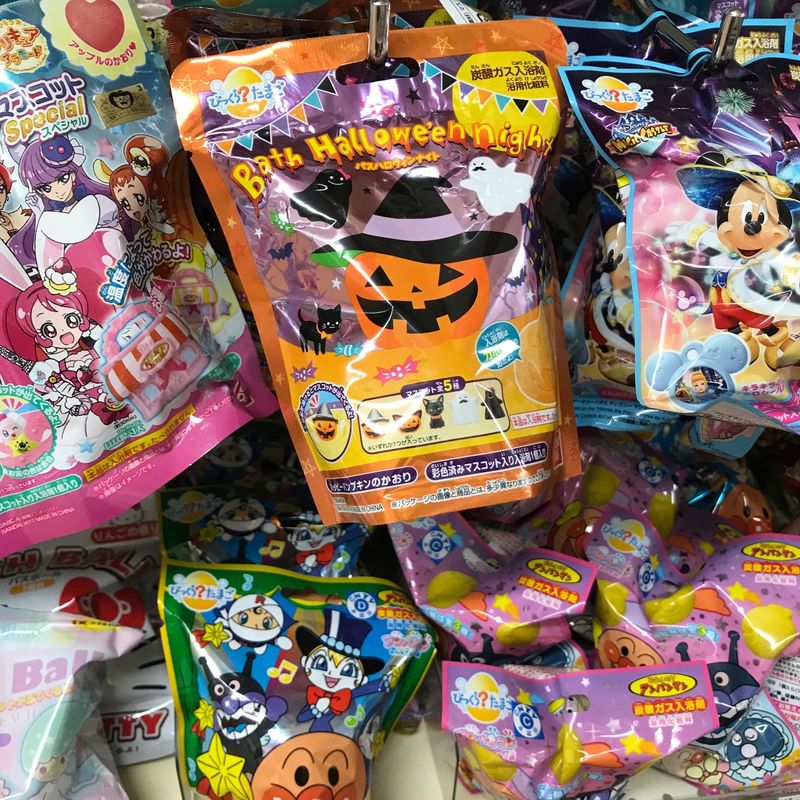 Also, they had some tees and sweatshirts that could also be used for Halloween - I had to laugh at this "get in my belly" monster looking shirt. It was bright orange so it would be perfect for the season!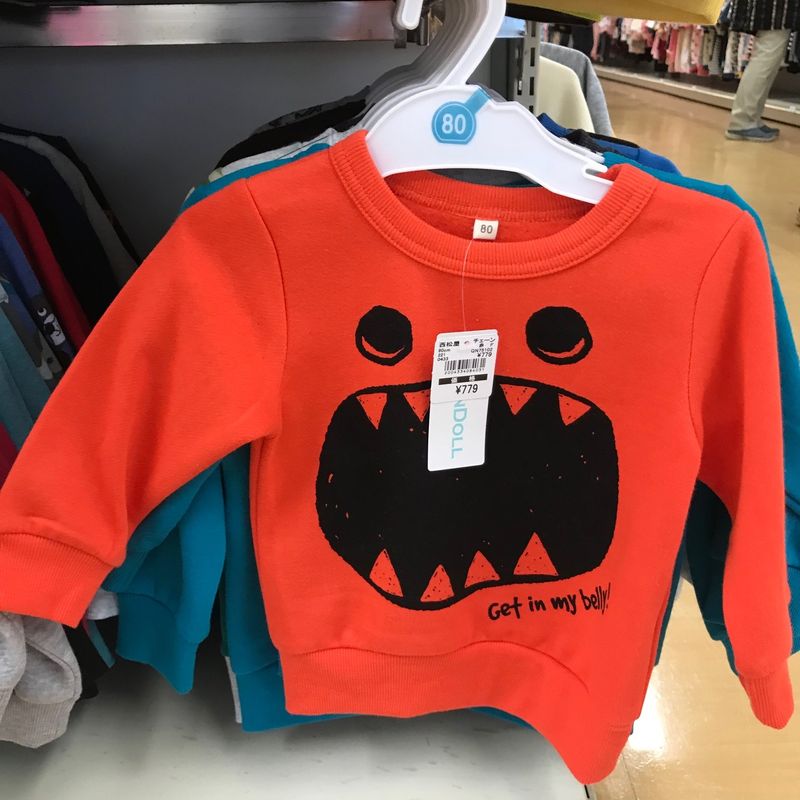 Will you be celebrating Halloween this year? Do your kids have any fun events at school or within the community to embrace it?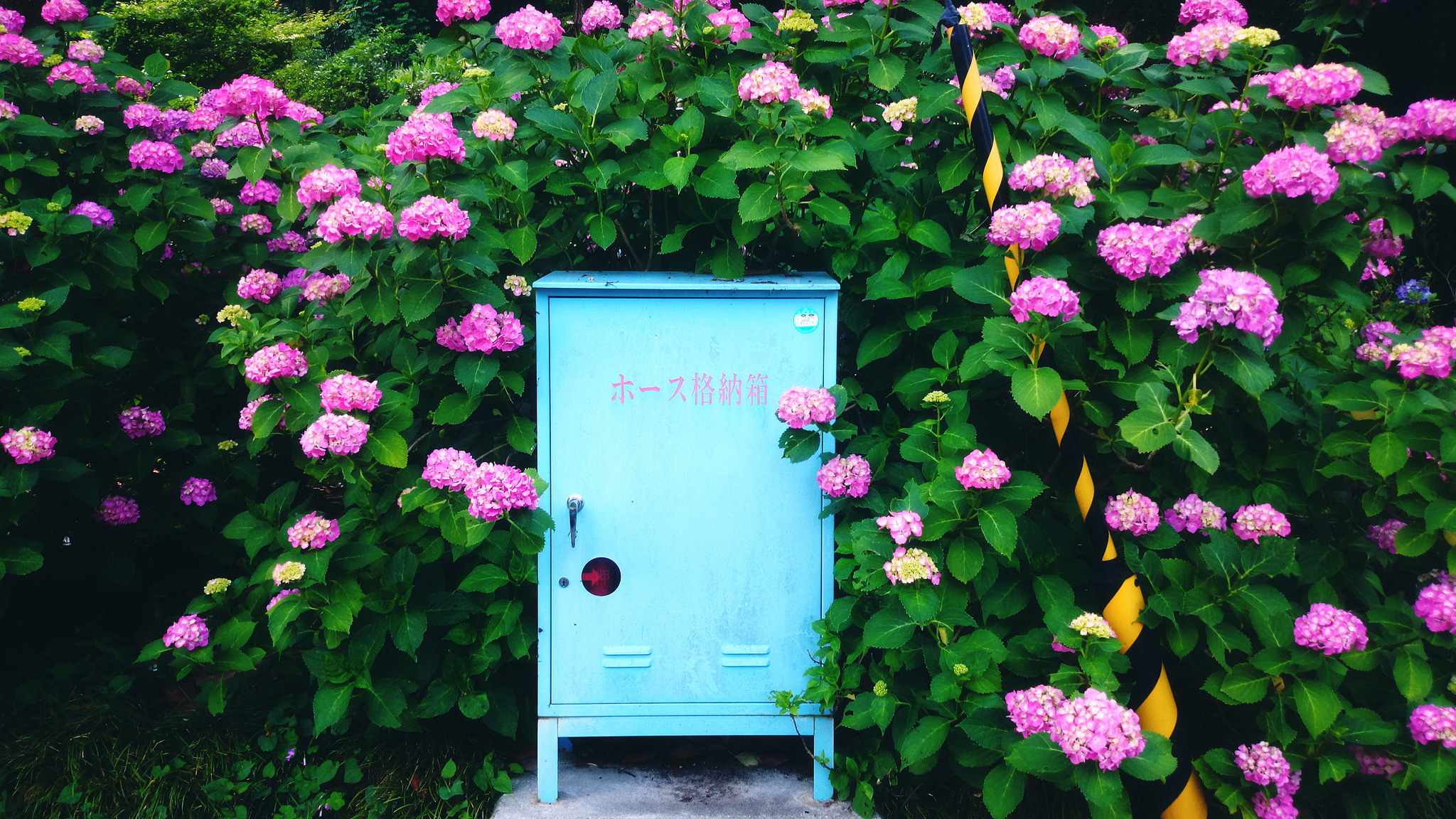 After spending the last several years in the beating heart of Tokyo, I will be spending the next three in the countryside of Japan. I adore this country and all it has to offer - and I'm always learning more and more about life here as I go along!
---