As you know if you've been living in Japan a while, limited edition products are always popping up. These are the newest cup noodles on the shelf, that to my knowledge have only been there since the start of August. They're squid ink cup noodles - and I grabbed some at the convenience store to get my husband to try (because I'm not as adventurous!)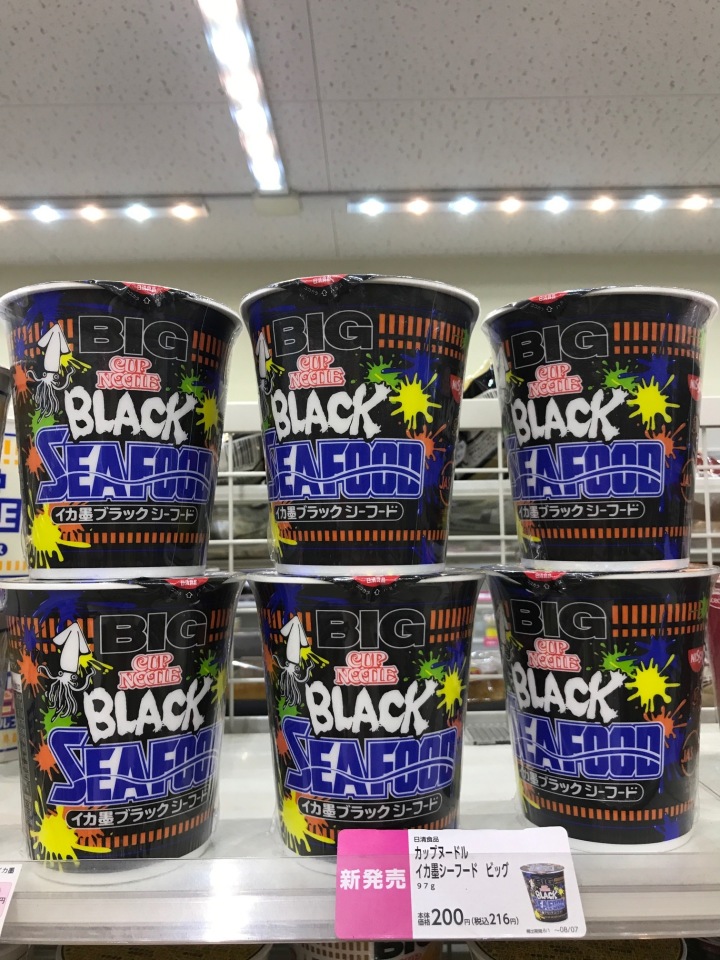 Basically the premise is simple - make them like you would a normal cup noodle, but then you have a sachet of squid ink liquid that gets added in right before eating. Here's my husband showing you the product!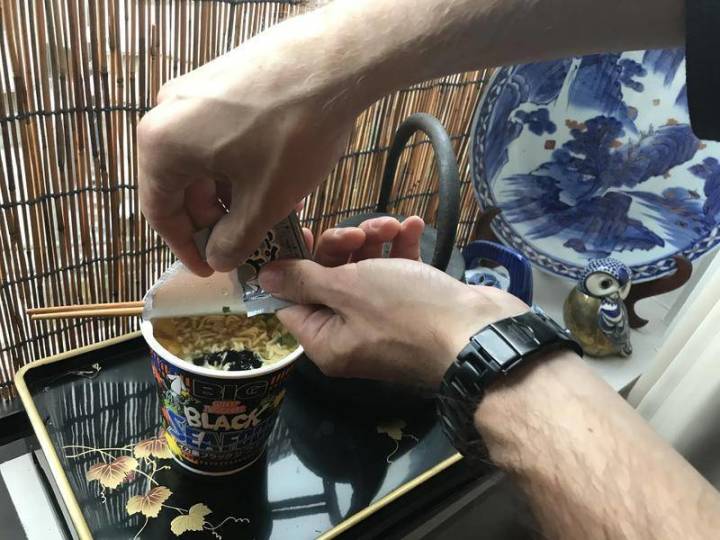 Mix that around, and you'll have your black squid ink broth! He said it tasted pretty normal - more like just an extra saltiness to the broth. Fun for a bit of a gimmicky meal, though!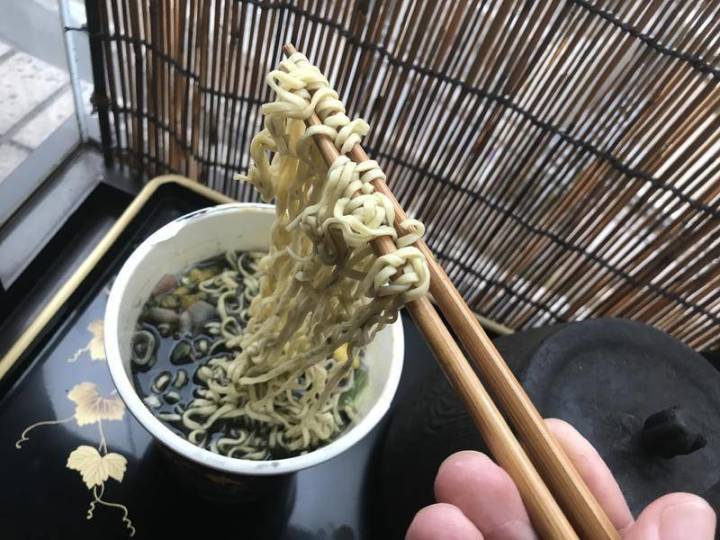 They'll set you back 200 yen + tax and we found ours at our local Lawson Convenience Store, although I'm sure they are at all of them!
Happy Eating!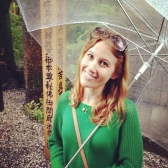 After spending the last several years in the beating heart of Tokyo, I will be spending the next three in the countryside of Japan. I adore this country and all it has to offer - and I'm always learning more and more about life here as I go along! I try to update my blog daily!