May 14, 2018
When it comes to tea growing regions in Japan, Shizuoka Prefecture has a pretty big share of the market - over 40% of the country's tea comes from this area, and has a history dating back to the 1200s.
It's not really a surprise, then, that a significant amount of the tea that you'll see available for purchase in stores and online comes from this neck of the woods. From sencha to matcha, and genmaicha to hojicha, it's all available with Shizuoka as the origin. If you're looking for a fun way to start your tea journey and want to try something that comes from this part of Japan, there's an easy way to start - with this set you can get on Amazon Japan. Best of all, you only need a mug, since it's leaf tea that comes in bags - too easy!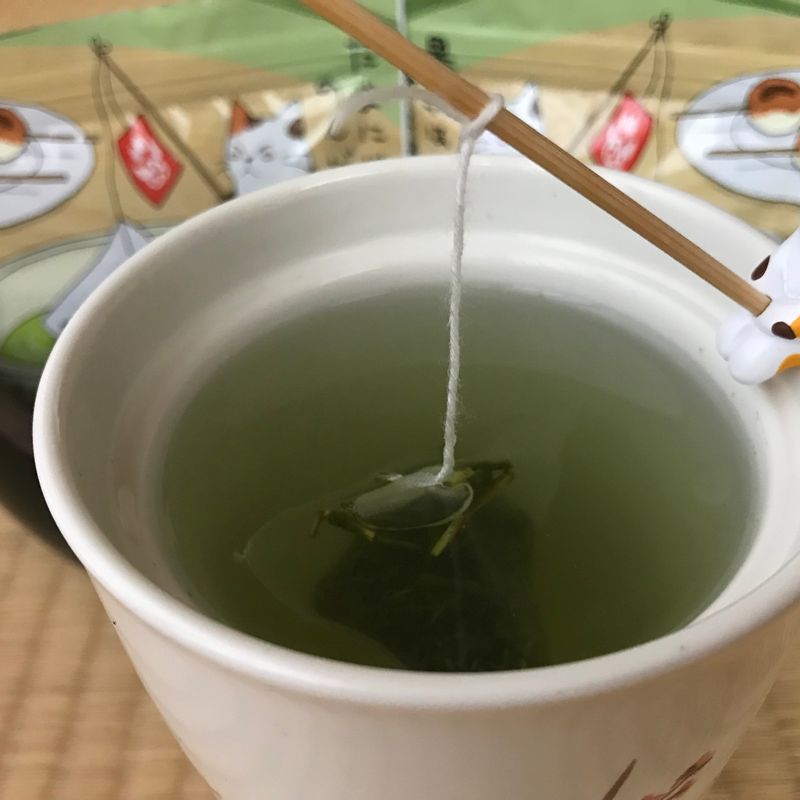 The set comes with two different teas - a sencha and a hojicha. Each tea blend is sealed in a foil packet and contains 10 tea bags of each type.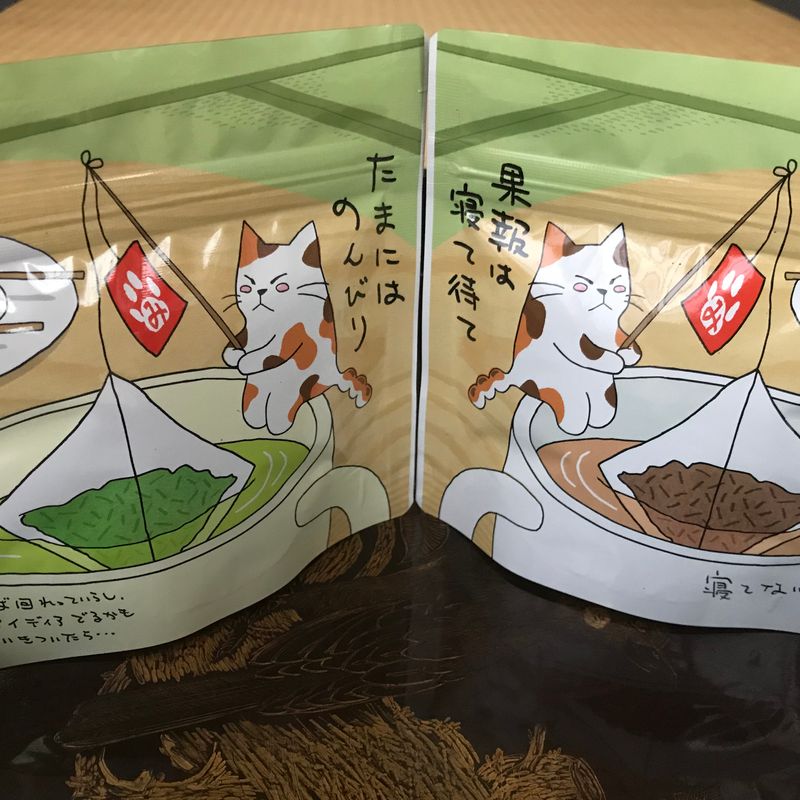 As well as the tea, you get a piece of Japanese novelty that makes the tea drinking experience all the more enjoyable - a little cat figurine. The figurine has a space where you pop a toothpick in and tie the teabag to it, all for the purpose of making it look like the cat is fishing. This is Japan, after all - and cuteness reigns supreme!
Away from the adorable nature of the set, the real question prevails...how is the tea? After all, novelty can only get you so far - and the ultimate decision to make a repeat purchase is going to come down to the taste.
First off, I tried the sencha. The smell was pleasant as soon as I opened the foil-sealed bag, and after letting it brew (optimum sencha brewing time is usually between 1-2 minutes, with water around 80 celsius, not boiling!) I gave it a try. The taste was very smooth, light, and refreshing.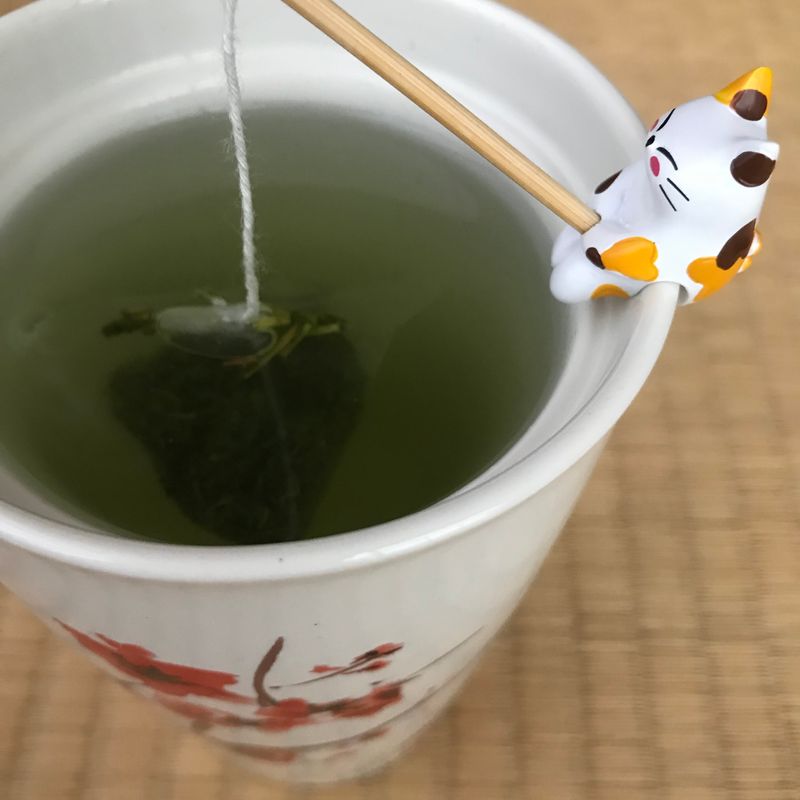 As for the hojicha, I hadn't experienced much of it before, so buying this set took me a little outside my tea comfort zone, if you will. Hojicha, in the simplest of terms, is sencha that has been roasted. The first thing I noticed with the hojicha was the aroma - it was warm and pleasant smelling. Brewing time for hojicha is generally advised as a "to taste" brew - anywhere from 30 seconds to three minutes usually suffices, and also at 80 degrees celsius. I sat in the middle and went for about a minute and a half, and was happy with the result! You can definitely taste the delicious difference that the roasting process gives the tea. I did notice a bit of sediment that seemed to hang around the rim of the cup with this one, but it was fine enough that it wasn't bothersome.
If anything, I'd deem sencha my summer month green tea of choice, since it was light and refreshing, and hojicha my new cold weather drink for the beautiful roasted qualities it has.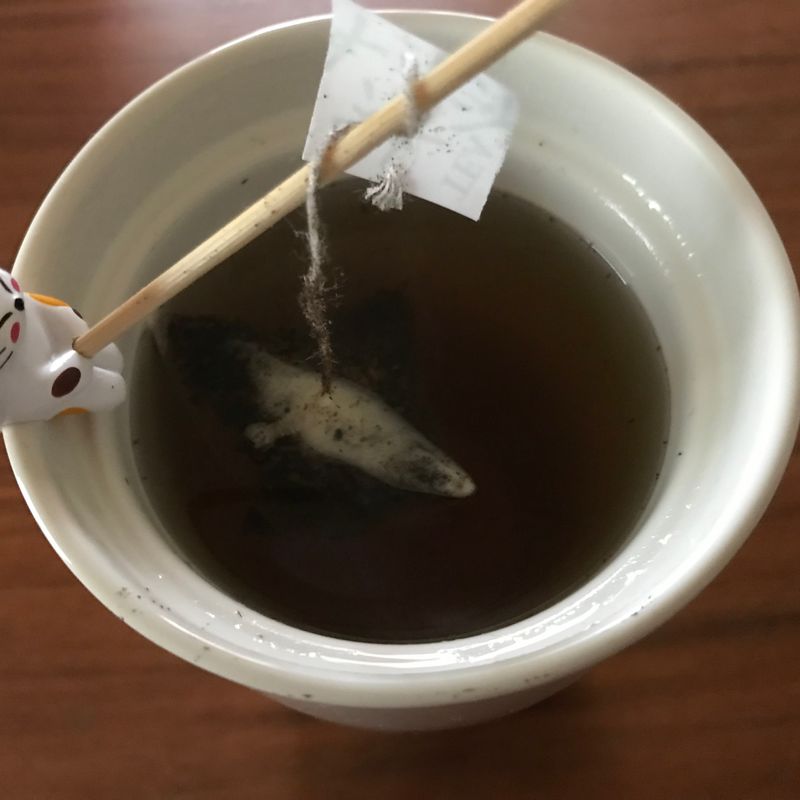 Overall I'd highly recommend this set if you enjoy quality Shizuoka tea as well as appreciating the novelty of the set. It also makes a fantastic (and lightweight) gift to send home for loved ones who would also like a taste of some 100% Shizuoka grown tea.
This post is supported by Shizuoka Green Tea Guide, one of City-Cost's Supporters helping City-Cost bloggers to enjoy life in Japan and engage in new experiences.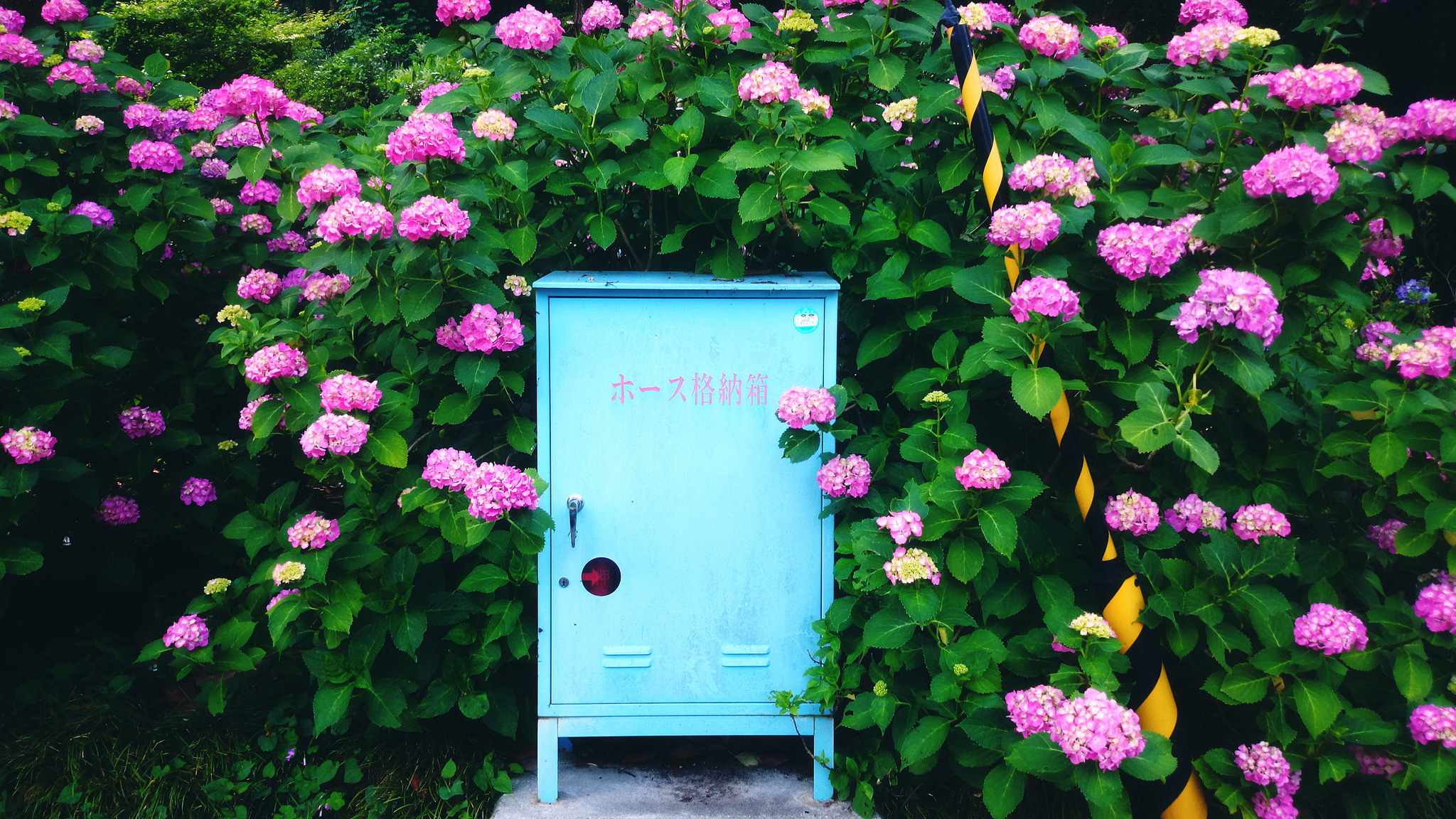 After spending the last several years in the beating heart of Tokyo, I will be spending the next three in the countryside of Japan. I adore this country and all it has to offer - and I'm always learning more and more about life here as I go along!
---
2 Comments
Oooh cute calicos... you're tempting me. I think this would be an awesome souvenir for anyone who likes green tea (and cats and / or fishing).

@genkidesu you read my mind! yesterday I went window shopping for tea. I absolutely love teas. I'm definitely gonna get this set-especially with that added cutenuess. My husband will definitely appreciate it. Thanks for sharing.