Jan 18, 2018
Green tea is a much loved part of Japanese culture - it's woven into the fabric of society here, and for many people is a part of everyday life. More and more though, it's not just consumed as a beverage, but as something to be eaten, too! From sweets to even savory foods, here are three spots in Japan that you can get some green tea eats to enjoy.

Ochanomizu 1899
Many of us are probably familiar with green tea or matcha flavored sweets - stroll around any convenience store or supermarket and there are many offerings on the shelves to enjoy. However, incorporating matcha into savory foods seems somewhat less common. Ochanomizu 1899 challenge this notion though, with green tea added to everything from a seasonal carpaccio topped with a matcha dressing, green tea infused sausages, matcha korokke, matcha potato salad -- even matcha pizza! If you're feeling thirsty, you can even pair your meal with a green tea beer or wine. It's definitely one of the more unique concepts when it comes to using green tea in food, but has been proving popular on the Tokyo foodie scene.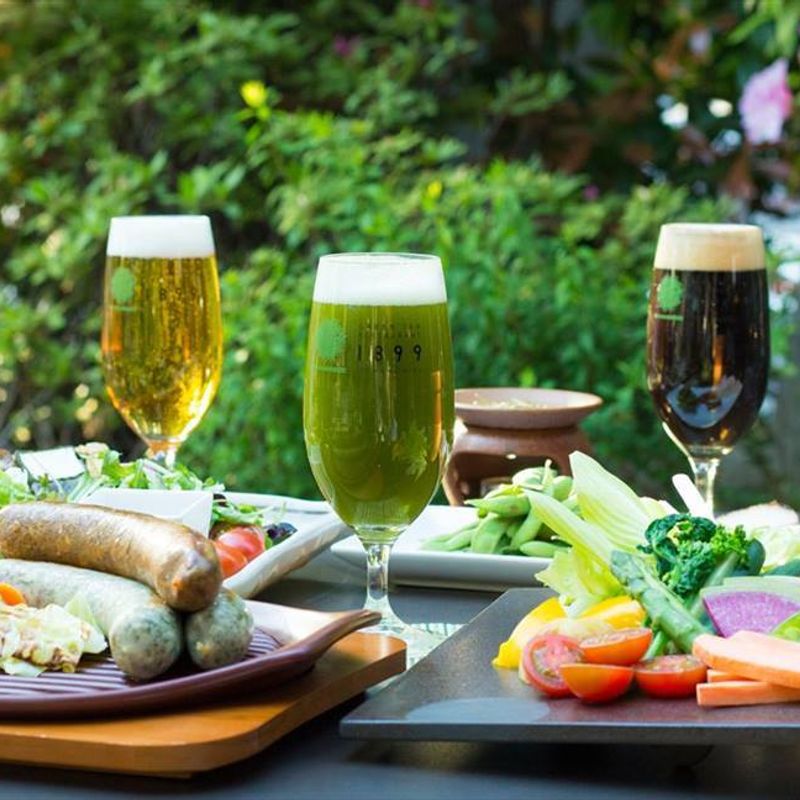 Pic Credit: Ochanomizu 1899 Facebook Page
Dominique Ansel Bakery
Dominique Ansel was the inventor of the cronut, the croissant/donut hybrid that took the world by storm several years ago. There are two Tokyo based bakery locations (in Omotesando and Ginza) and they've got sweet treats to cater to just about everyone's taste preferences. In regards to the green tea inspired treats, the Omotesando store has offerings like their "Paris Tokyo" (a take on the Paris Brest) which has a matcha ganache and passionfruit curd, and the Monaka Cookie which also incorporates matcha. There's even an adorable melon pan-esque treat called the Mr. Roboto, which is filled with a hojicha and black sugar cream. As for the Ginza location, they have a special Japan-only matcha babka, a brioche style bread filled with a matcha-chocolate ganache. Not only are the desserts here delicious, they're also presented with the utmost of care - so be sure to take a few snaps before you dig in. Their website can be located here, and also lists any seasonal, limited time only specials.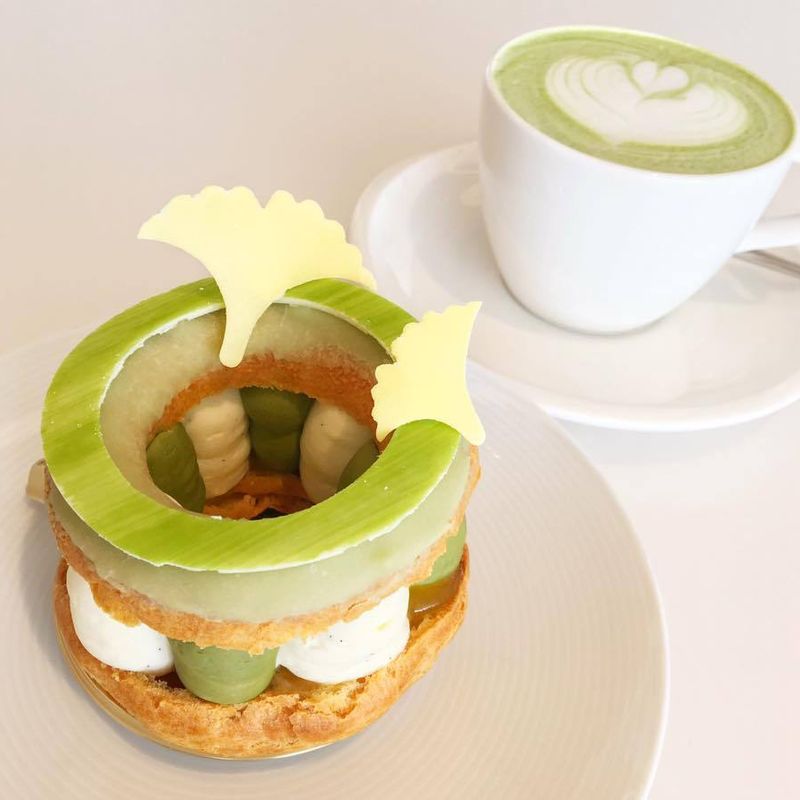 Pic Credit: Dominique Ansel Bakery Japan Facebook Page
Omotesando Store:
Ginza Store:
Kotomachi Yokocho
Located in the Mori area of Shizuoka right by the historic Okuni Shrine is Kotomachi Yokocho, a shopping street with a charming collection of eateries and retail stores selling everything from adorable chopstick rests to tea wares. One of the most unique things here though are some of the green tea infused foods you can buy! There is the must-try warabi mochi that is dusted with matcha powder rather than the usual kinako (roasted soybean powder), parfaits and ice creams, and even green tea infused soba! This region of Shizuoka Prefecture is particularly well known (and well regarded) for the high quality tea they produce, so getting to enjoy it here in food-form makes for a unique and tasty experience. Naturally, if you're in the area you ought to pick up some tea to drink, as well - the Yamacho tea store within the Kotomachi Yokocho precinct has plenty of the best stuff on offer, as well as a range of tea wares to enjoy your drinks from.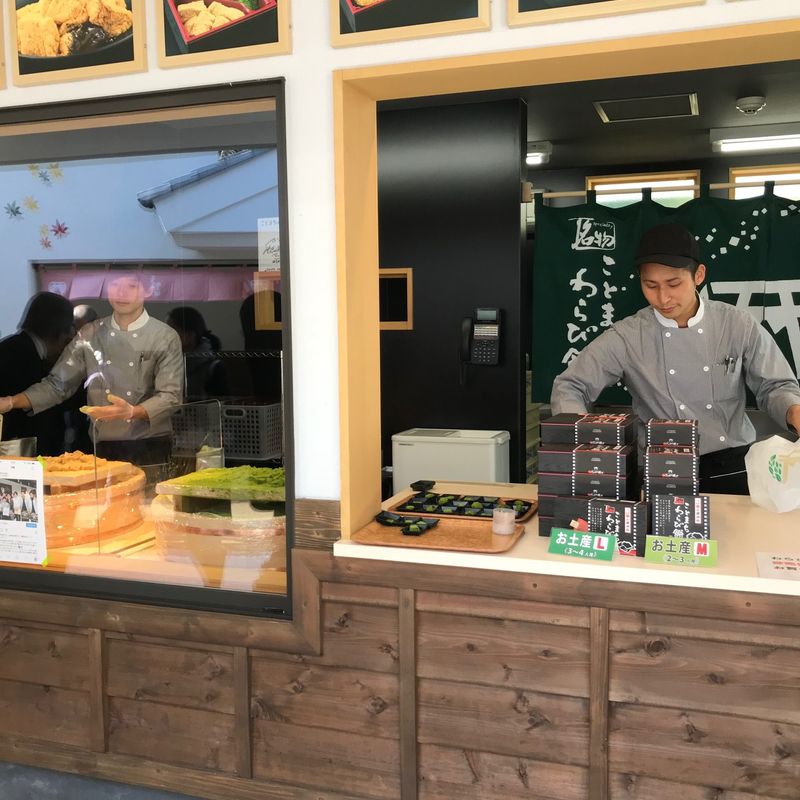 Warabi Mochi dusted with matcha powder is a must try at Kotomachi Yokocho!
The map reference below is for Okuni Shrine - the Kotomachi Yokocho shopping street is right by the entrance to the shrine.
If you are looking for unique ways to enjoy green tea, these suggestions might be some to add to your list of places to visit. Happy eating!
This post is a special tea blog report, part of our Shizuoka Green Tea Guide, and a chance through City-Cost for bloggers in Japan to engage in new "Japan" experiences about which to create posts.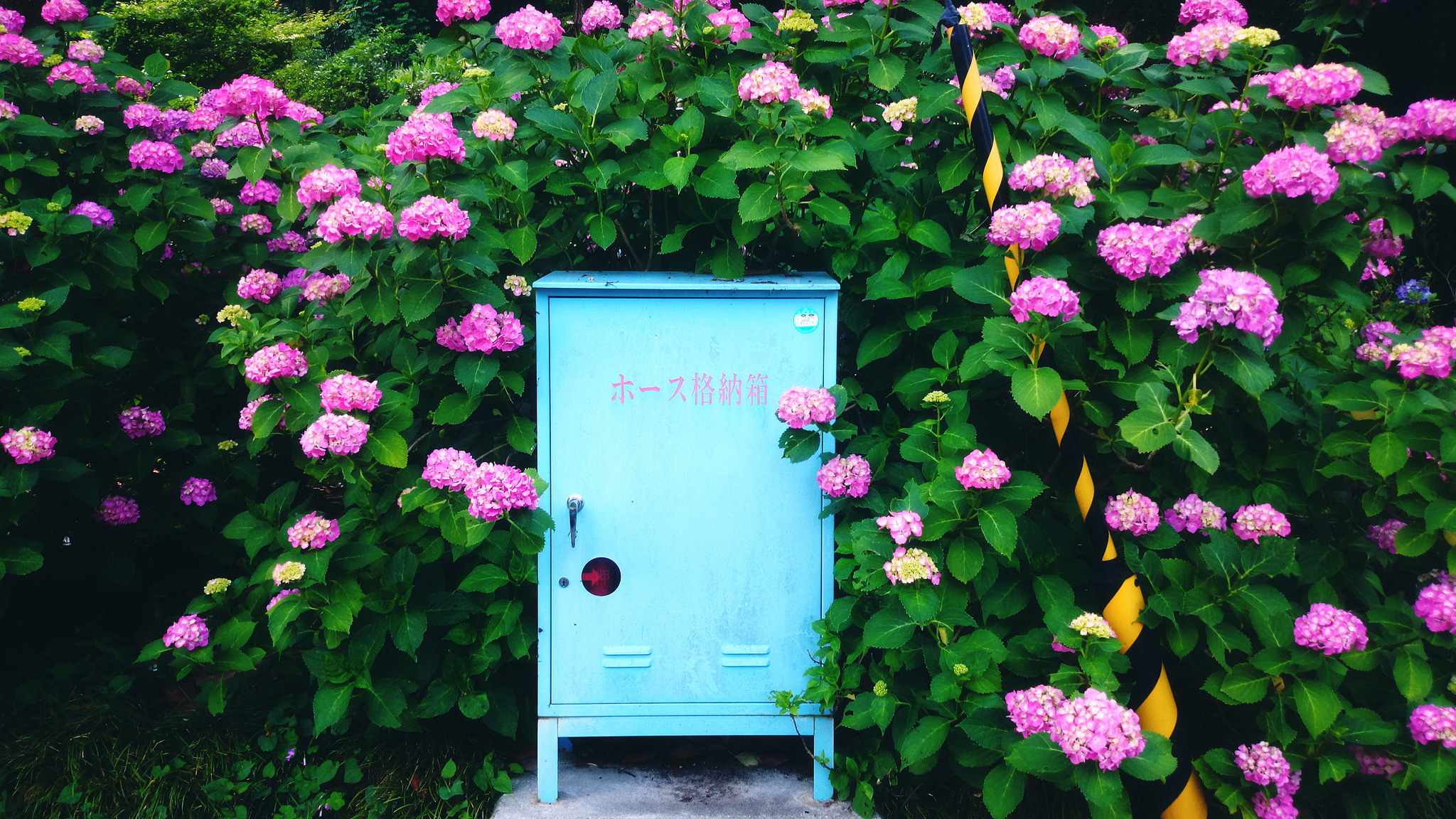 After spending the last several years in the beating heart of Tokyo, I will be spending the next three in the countryside of Japan. I adore this country and all it has to offer - and I'm always learning more and more about life here as I go along!
---