Apr 24, 2018
It is the beginning of the school year here in Japan and all the fun activities from last year start all over again. First on the list was going to school today for 従業参加 "class participation day." When my daughters first started elementary school, I was super nervous about what this day would even be about. I remember my eldest struggling in class to keep up with what the teacher was saying. That first year gave me great insight into my eldest's struggle with the Japanese language and gave me ideas on how to help her catch up with her class mates.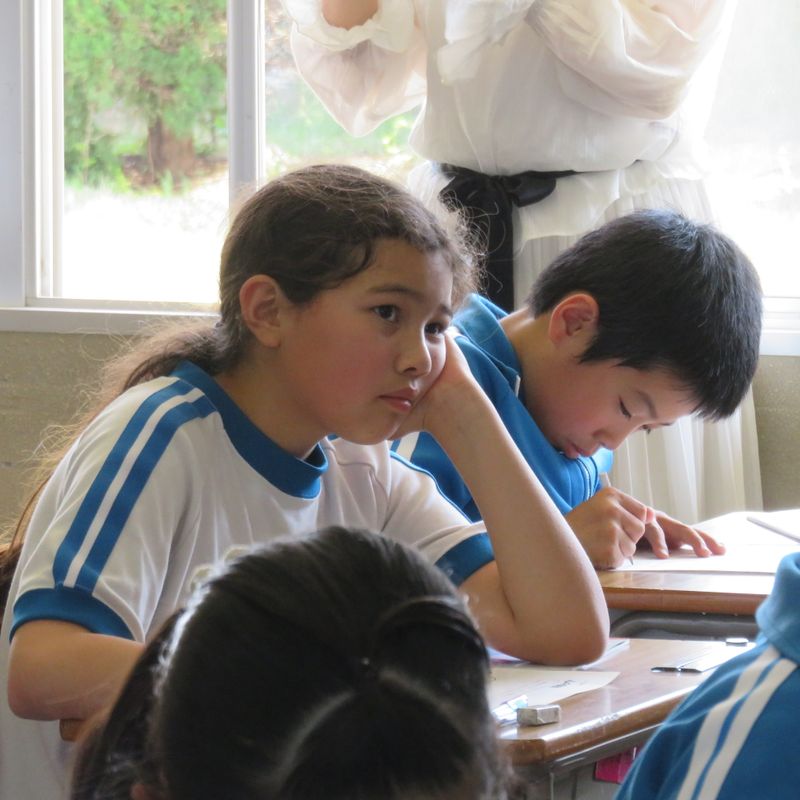 This semester's class participation day was about as interesting as my daughter seems to have found it in this photo. As my girls are getting older and more mature, so is the content of their classes and what their teachers seem to want to show to us parents. My daughter's only struggle now is just trying to stay focused despite the lull in the teacher's voice and the lack of challenge in the content.
I spent the hour at school walking back and forth with my two year old between the two classes, first listening to one teacher talk about what 心"kokoro" means, then to the other teacher about how to write different kanji with the radical for "kokoro" in it. There wasn't much participation for myself or my son to partake in and, honestly, not much for my daughters to do either. We certainly didn't have our kokoro(heart /spirit/mind)in class today! I would rather have been skipping class and playing outside in the glorious weather.
Back when my girls were still new to elementary school, I had spent the class period pacing back and forth between my girls' classrooms, trying to show my support equally for each of them. This year, neither seemed to care if I was there nor did they seem to notice if I was gone.
So, my son and I did like any kids skipping class and played with the microphone in the gymnasium set up for the PTA meeting that would take place after class.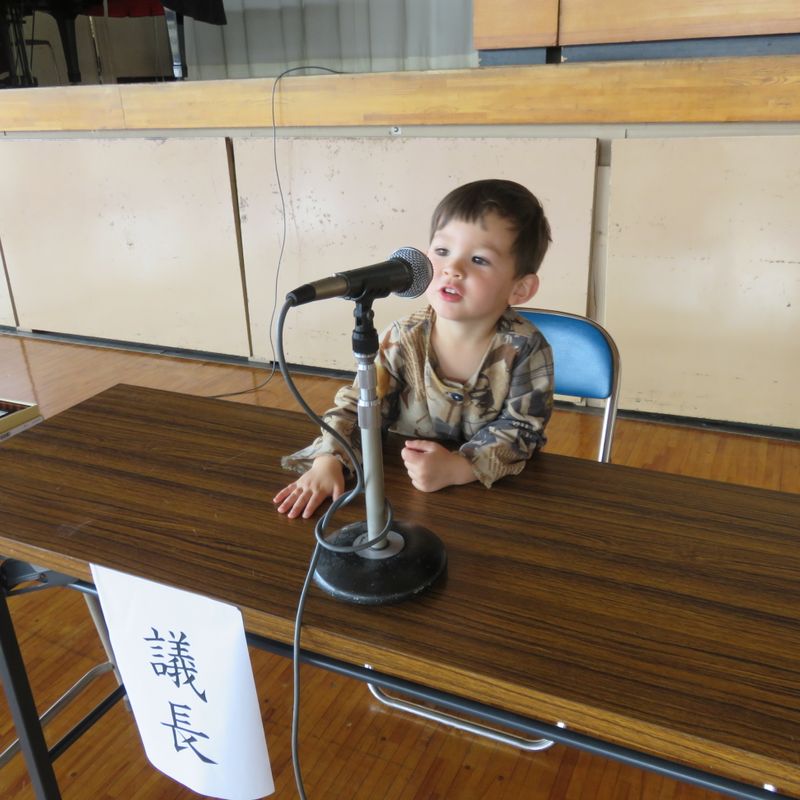 It was an interesting feeling walking around outside of the classes. Most of the parents that had come to school for the older graders also seemed to spend their time out in the halls chatting rather than inside the classroom. Class participation seemed to have just become a task that they had to wait through before the big meeting which I have skipped every year. I can't see the point in sitting through a meeting where they discuss things I can't understand. The younger students' parents, however, were crowded in the classrooms watching their child's every move. It makes me wonder why I am made to come to these tedious tasks at school at all.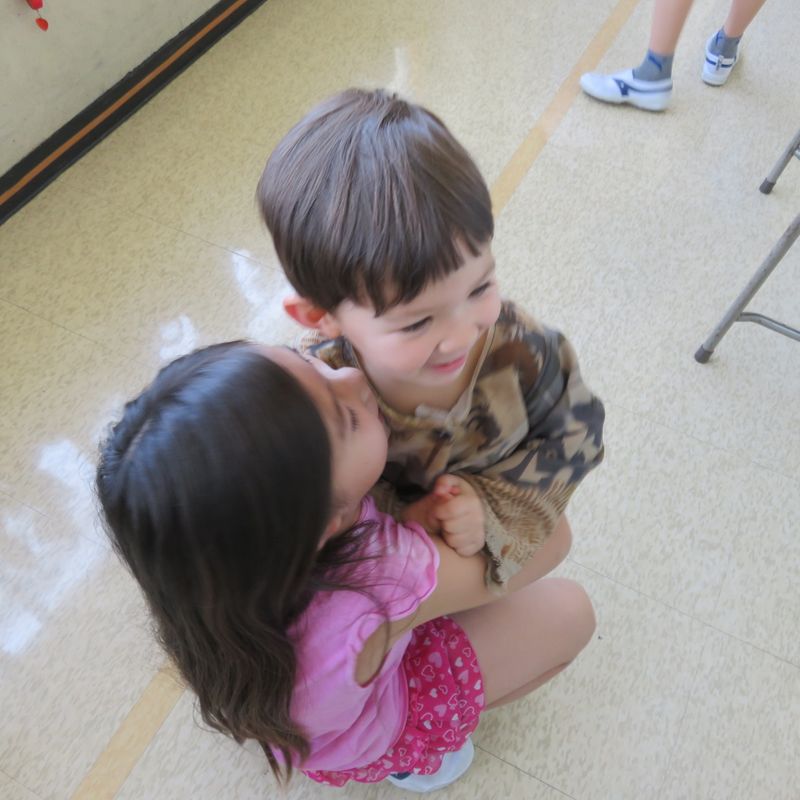 But then I see how excited my daughters are after the monotony of class has ended and how proud they are to show their little brother the things they have done at school.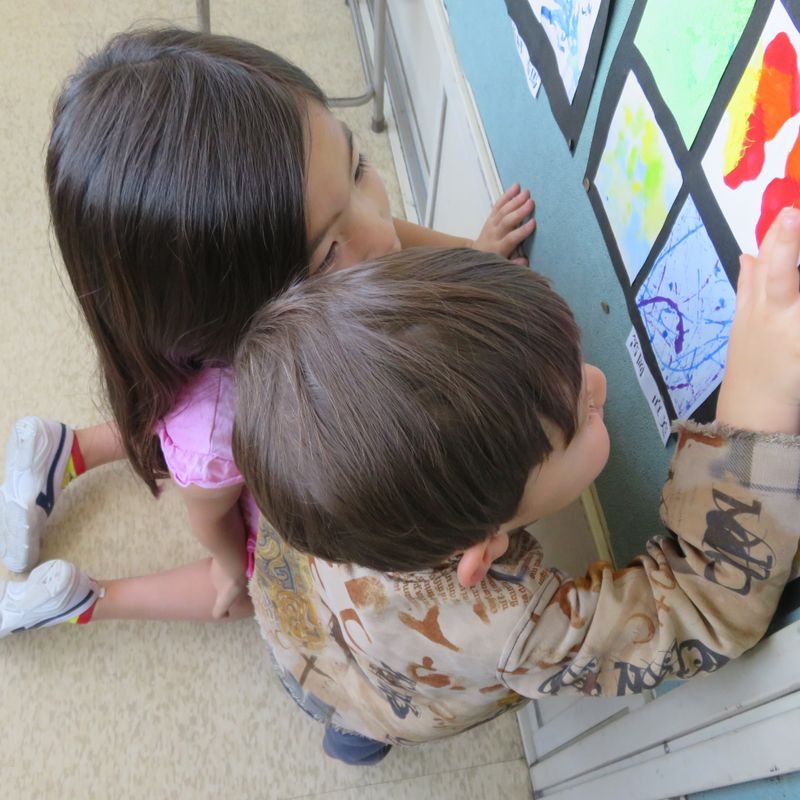 It makes the whole day seem a little less stodgy.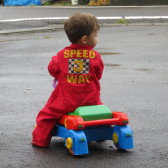 American step mom with beautiful Brazilian babies. Raising them in Japan. I'm a crafter too
---