Dec 19, 2018
The first year I moved to Japan, I was so excited for my first Christmas in my apartment. I had surprisingly so much space for myself and I was eager to spend my salary on decorations and things to make it festive.
As a child, I remember always having a Christmas tree regardless of how poor we were or what situation I happened to be placed in. It was a great comfort to always have that tiny tree set up with all the ornaments from my childhood, a star made out of popsicle sticks, a flounder plushy from the Little Mermaid, and a beautiful ornament that spun around like clockwork. It was a hodgepodge of different memories all stuck on the tree every year.
So, when I was faced with putting together my own tree, I was thrilled. I had grand dreams for it. Then I started to look around for where to buy such a tree here in Japan and I was faced with a ichi man yen price tag. That's the equivalent of 100 dollars for a tree the same size as I had in my youth. Nothing impressive in a tree. The cheapest I could find was around 5,000 yen or 50 bucks. Mind you there weren't many options for Christmas decorations in the first place. More recently you can find some nice enough trees even on a slight budget. But that year I found a 4 ft size tree for 300 yen at 100-yen-store Daiso.
3 bucks for a simple tree, I was sold. And I bought all of my decorations from Daiso as well.
It was my Daiso Christmas.
Then I met the man who would be my husband and his two little girls. We decided to move in together and my lush, large apartment dwindled to teeny tiny one.
I couldn't keep my tree and my sanity in that small space, so I had to get creative for a few years in a row. I came up with a brilliant solution actually, because the making of our Christmas tree became a family bonding event as well as taking up literally no space in our little space. Instead of decorating a tree that was 3 dimensional that would then need to be put away after Christmas was over, we painted or drew our tree on a large poster paper.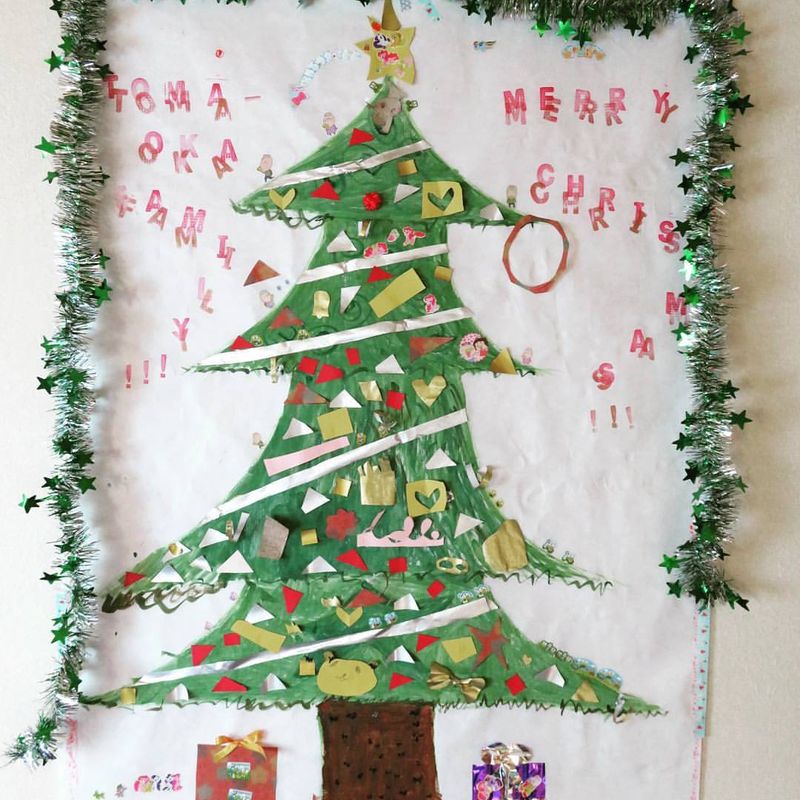 My kids were able to color paint or paste, depending on their skill level, the different decorations on the tree. Our sweaty apartment walls made it hard to keep the poster up but with enough masking tape from Daiso, I could get it to stick. And the masking tape wouldn't leave any marks on our walls, so no fear of that.
Now that we have a house and all the room I could ever dream of, you would think I would spend the money on getting a nice tree. Instead, I bought another 300 yen Daiso tree and decorated with pom pom balls and ribbon from the craft section.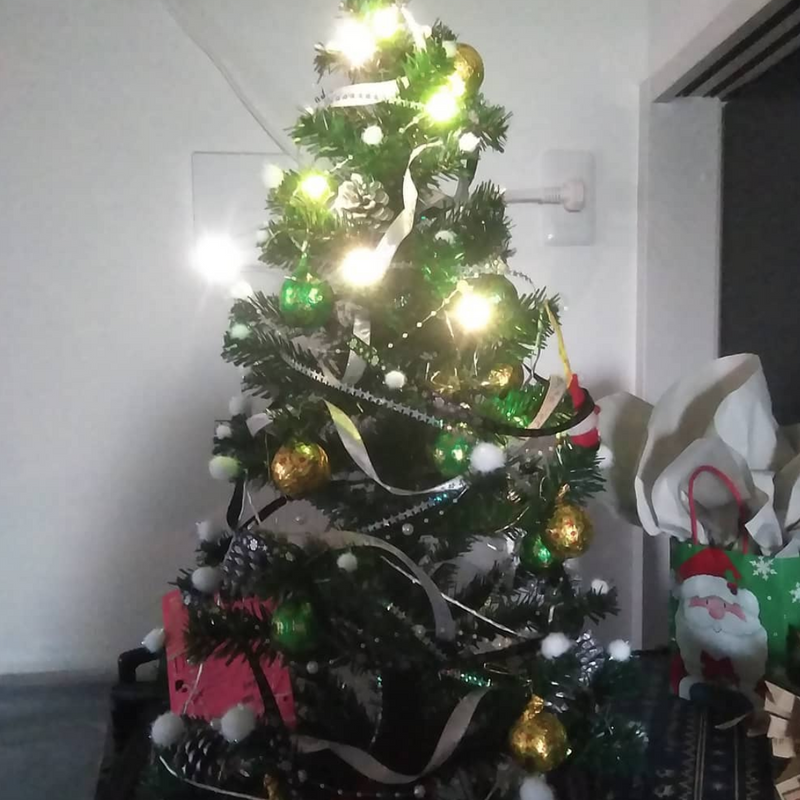 I also collected pinecones from the park and spray painted them silver. My tree follows my color scheme. It was surprisingly hard to find silver and black colored decorations, hence why I got creative. Our round ornaments are chocolate balls from Costco. They were actually the reason I even did a tree this year and I am glad that I did.
With the tree complete, I started to think about outdoor decorations and realized I will need to build up year after year to have that shiny decorated yard of my dreams. For now, I went with something more DIY and made a tree decoration.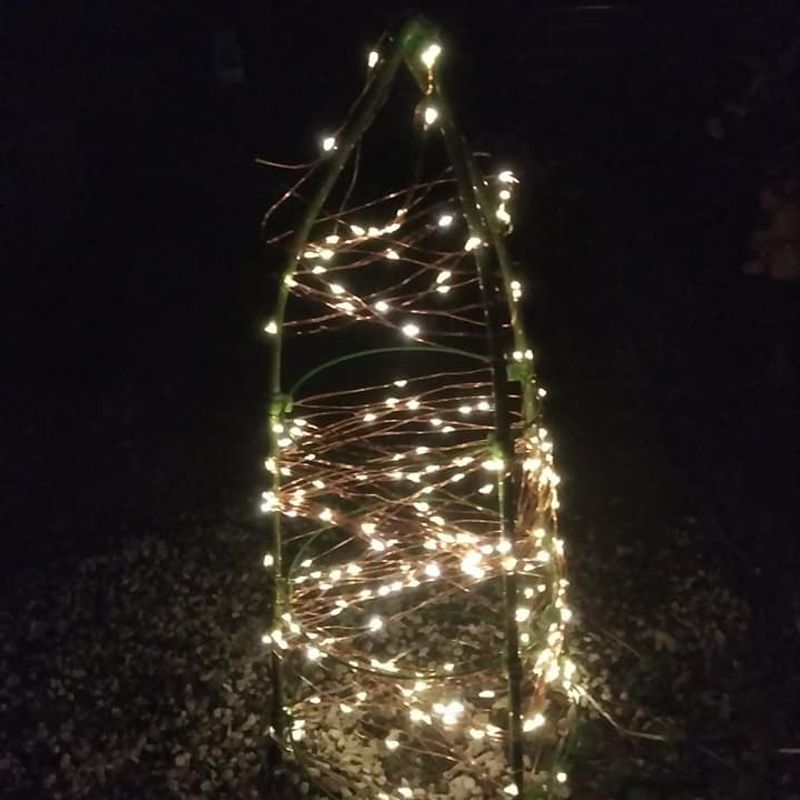 It isn't finished because I only just got the solar light I ordered off of eBay back in November, but I am satisfied. You can also find a few light-up deer at Costco if that is more your thing. Sprinkle them around the yard/veranda/living room. I'm looking to get one to go with my weak little tree outside.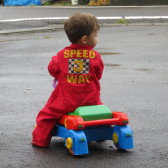 American step mom with beautiful Brazilian babies. Raising them in Japan. I'm a crafter too
---