Nov 10, 2017
When it comes to packaged baked goods, Familymart wins hands down. I try to avoid eating only carbohydrates as a meal, but there are just some mornings that deserve a sweet bready snack instead of nutrients. Familymart is where I head, and this past Sunday before a long bike ride, I discovered yet another temptation.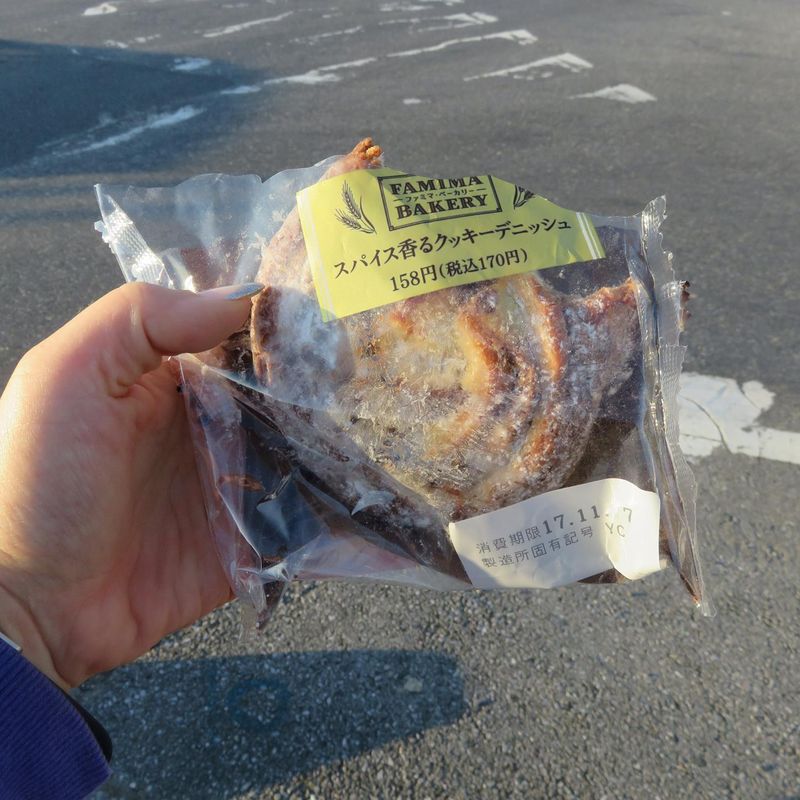 Spice Flavor Cookie Danish. This is probably the best and closest I have come to enjoying a cinnamon roll here. And it is sold at my local corner store? Shove more into my mouth now, please. It is dense, sugary and best of all, full of cinnamon flavor in its layered swirls. Seriously, it is a cinnamon roll. No bun here. No skimpy sugar, or skimpy cinnamon. Full flavor and 158 yen.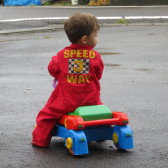 American step mom with beautiful Brazilian babies. Raising them in Japan. I'm a crafter too
---
2 Comments
Oh man! I'm jealous...we have both a Lawson and a 7-11 about a 10 minute walk from home but the nearest FamilyMart is about a 15 minute drive! I'll have to keep my eyes peeled next time I'm there though and see if they've still got them.

@genkidesu that fifteen minute drive will be worth your while!