Mar 4, 2018
One of my goals, even while living in this relatively small apartment for five people, is to be a bit more sustainable and leave less of a carbon footprint. Japan is pretty great about recycling and other motions to keep the cities environmentally friendly. There are many programs to work towards eco-living.
But what can one do in a tiny apartment? Gardening! I've seen many balconies full of plant life in my time here in Japan and I have always wanted to start up a small garden in the given few feet of space outdoors that I can claim as mine. I just never really thought I could do it.
Here are a few things I have started thinking about in my adventure to have a balcony garden (and one day a garden in my own yard.)
Choosing your plants. You will want things that work well in containers. There are tons of resources online about plants that do well in pots. You can also ask your local home improvement store, if you can speak Japanese. If you can't, then you will want to make yourself a list of things you might like to get in both English and Japanese. You are going to want to get comfy and cozy with katakana. Think of it as great Japanese language practice.
Another way to obtain plants that you really want is online. Amazon has everything in English, so it's an easy source, but a bit pricey. You will find better deals at the home improvement stores.
Another option is growing from scraps, like the bottom of your head of lettuce or a shoot of green onion.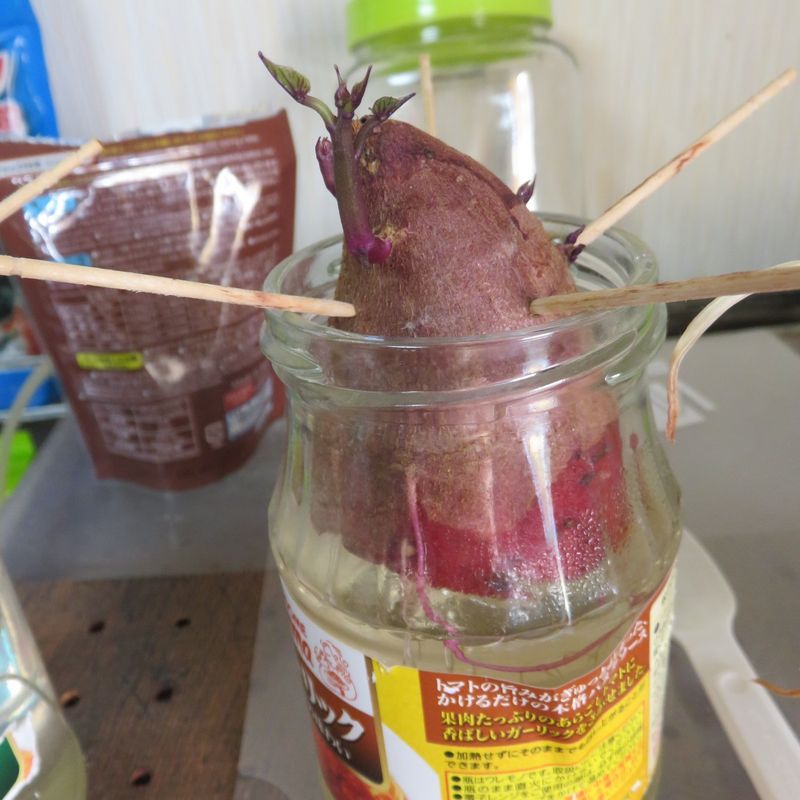 Meet Wallace, my sweet potato. When the weather warms, Wallace is going outside in a big pot of soil.
The next thing you will want is your pots. This is where you can get creative and add more sustainability to the adventure. Using old containers and jars, you can easily grow your smaller plants all around the house. If you want to really get into it, you can buy cheap plastic pots at the dollar store.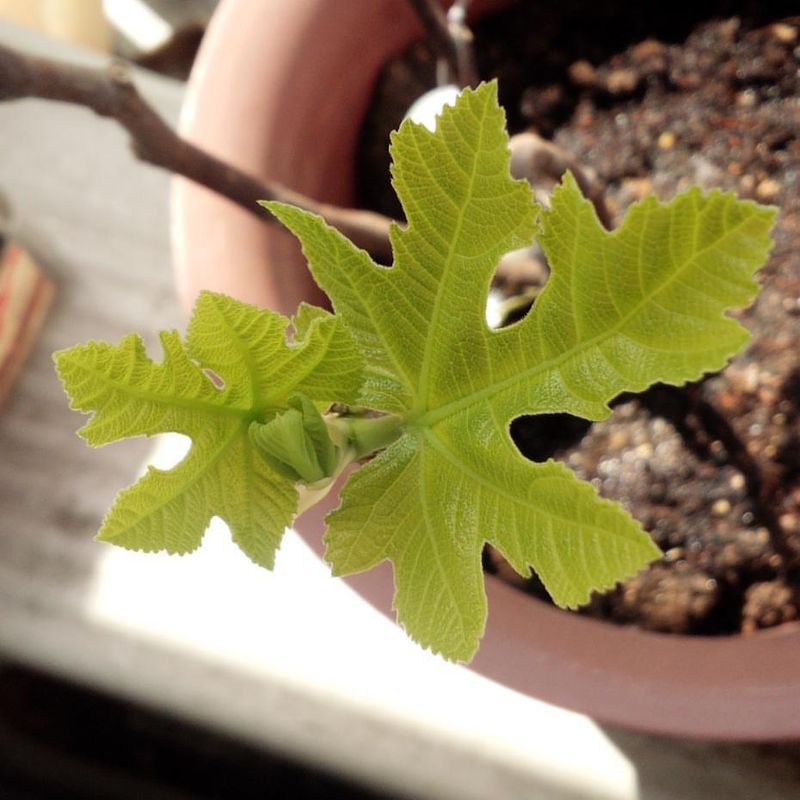 Maybe grow yourself a fruit tree. You don't need fancy containers to grow a tree, but be aware that plastic pots are lightweight and the wind will knock things over. It might be better that the container is plastic so it doesn't break.
Getting soil. Small amounts of soil can also be found at Daiso and a nice thing is that it is labeled in English, so it's very convenient for us non-native Japanese speakers. It is where I got mine for my fig tree. You can also get soil at the home improvement stores, online, or better yet, make your own soil. You can start a compost in your apartment. Don't worry about smell because as long as you are doing it correctly, it shouldn't give off any bad odors. You can keep your compost on the balcony, too.
I hope this post encourages others to start a little gardening, even if you feel like you don't have space for it. Next time, I plan to go more in depth about different container plants, DIY containers and DIY composting.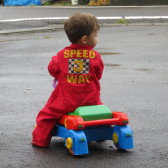 American step mom with beautiful Brazilian babies. Raising them in Japan. I'm a crafter too
---
2 Comments
Looking forward to part two, after you move, I'm guessing? It's warming up here and I just planted the season's first seeds. Soon enough the landscape will be a lush green mess, but for now things are budding and beautiful.

@helloalissa I am pretty excited about spring! and yeah it is def going to be after moving for gardening updates. However, I will now have both a balcony and a yard so much more fun.