Apr 9, 2018
I love ice cream and I love mint. When these two things are combined, I am pretty much in heaven. In Japan, you can pretty much find ice cream at every corner and in any restaurant. I've written about soft serve and the amazing flavors you can find all around Japan, but the one flavor I can't seem to find is my favorite from childhood, mint. Sometimes, often in summer because that is when you will be wanting the cool feeling of mint to contrast the sweltering heat, there will be versions of mint chocolate that has so far seemed to fail me in the mint flavor. I mean, Japan has minty face wipes, you would think they could get minty ice cream right. Recently though, while out with my son, we found peppermint oil ice cream at a Seven-Eleven convenience store.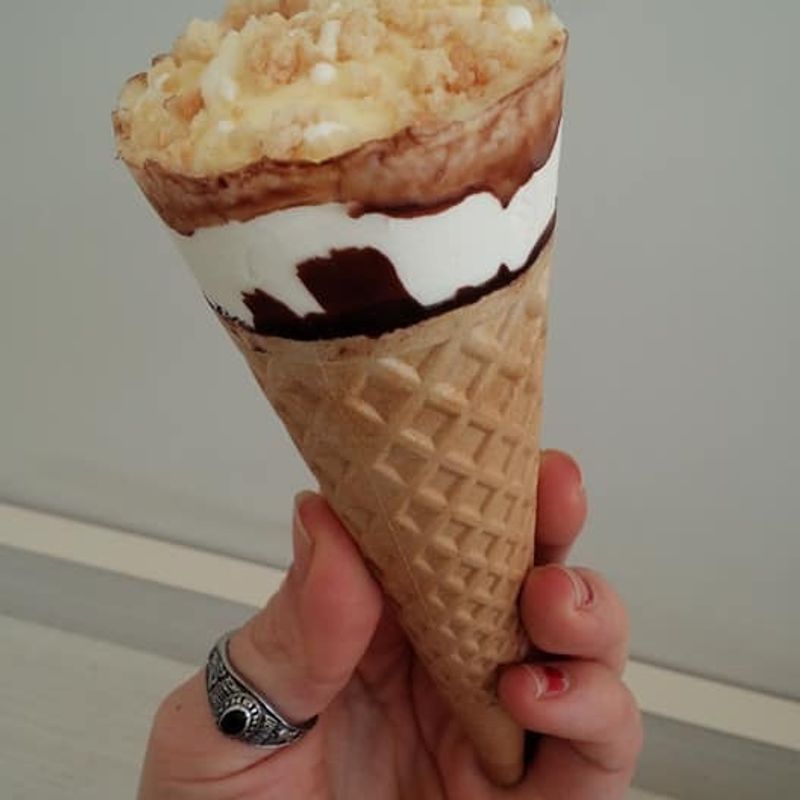 Oh it was good.
The white chocolate really complimented the peppermint. I could almost imagine this coming out around Christmas. Add a hint of red and you would have a candy cane.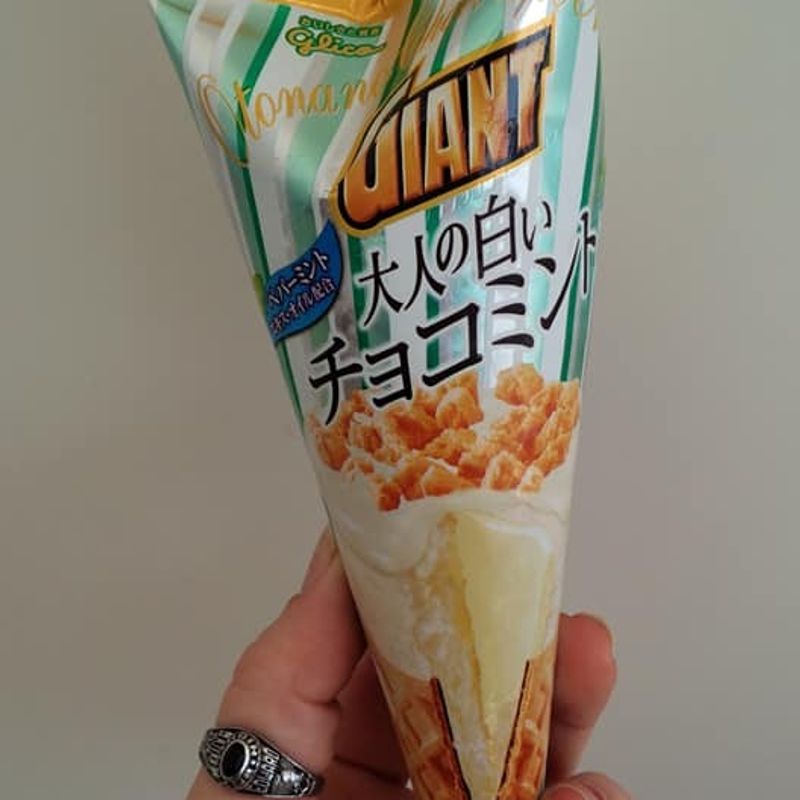 The cone is considered for adults, which was also a good indicator that the mint flavor was strong with this one. However my son loved it too. And he is only two.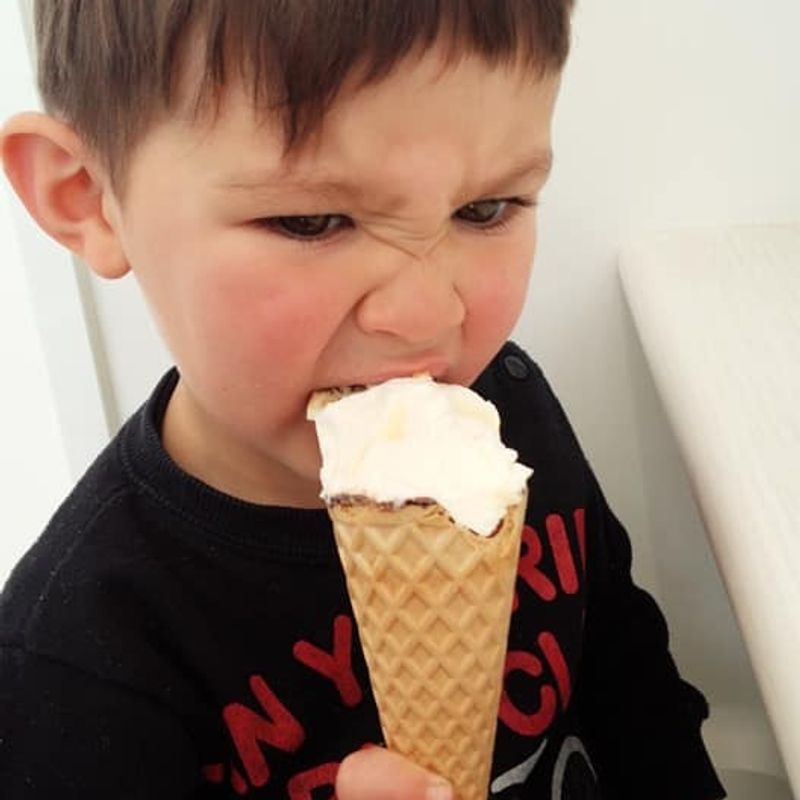 He is clearly more adult than I am. He even gave his seal of approval.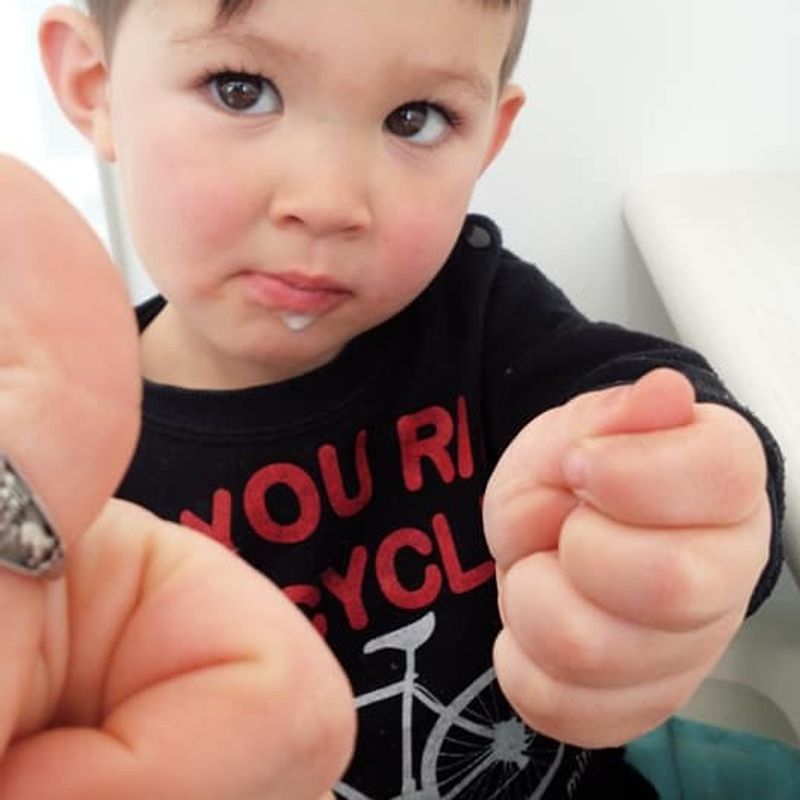 Just look at that thumbs up.
I am for sure going to get another one of these before they are gone. And with how warm this spring has been, the mint is helping me stay focused on spring weather, not the dreaded summer coming.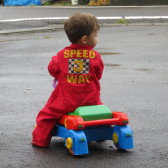 American step mom with beautiful Brazilian babies. Raising them in Japan. I'm a crafter too
---