Dec 22, 2018
On a recent trip with my children, we were graciously given three green papaya.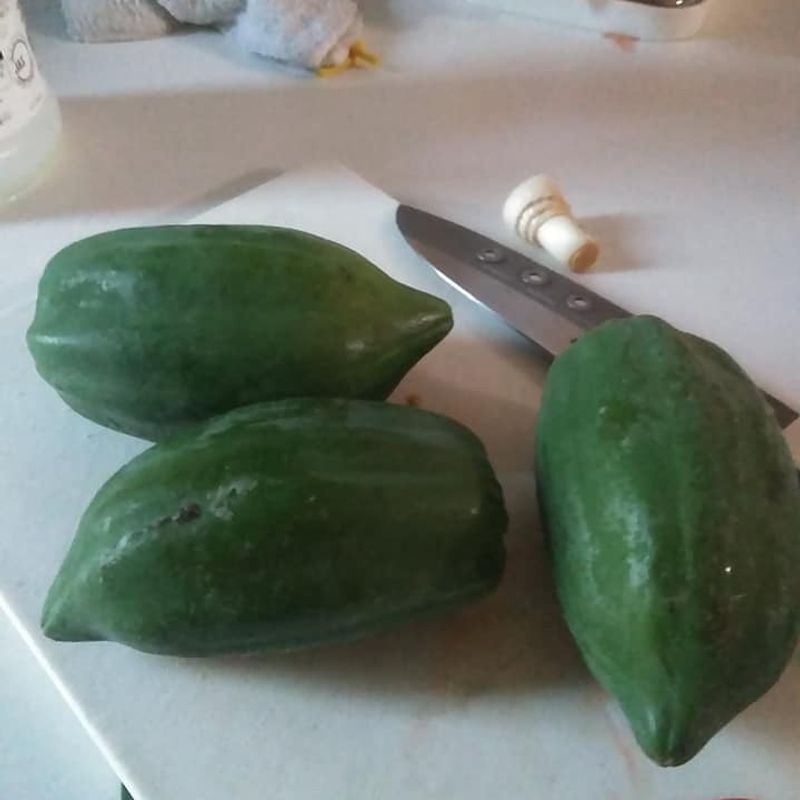 As always when I am given any kind of produce, I was thrilled to receive it. The park we were visiting had a few trees they took these from and were handing them to anyone who came into the cultural center. I am going to assume they didn't have many visitors, but we were glad to take them off their hands. The lady explained that they are not the sweet kind of papaya that I am more accustomed to and provided us with a lovely little recipe sheet.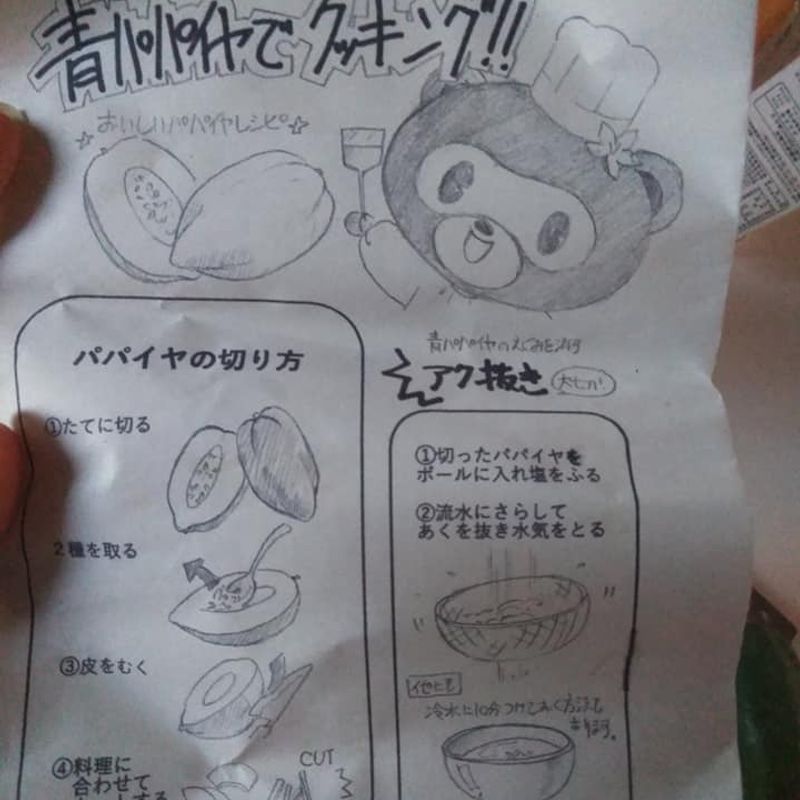 Papaya Cooking!
You need to soak the cut papaya in cold water to take off some of the bitterness.
I tried them when I got home but didn't follow the recipes they provided.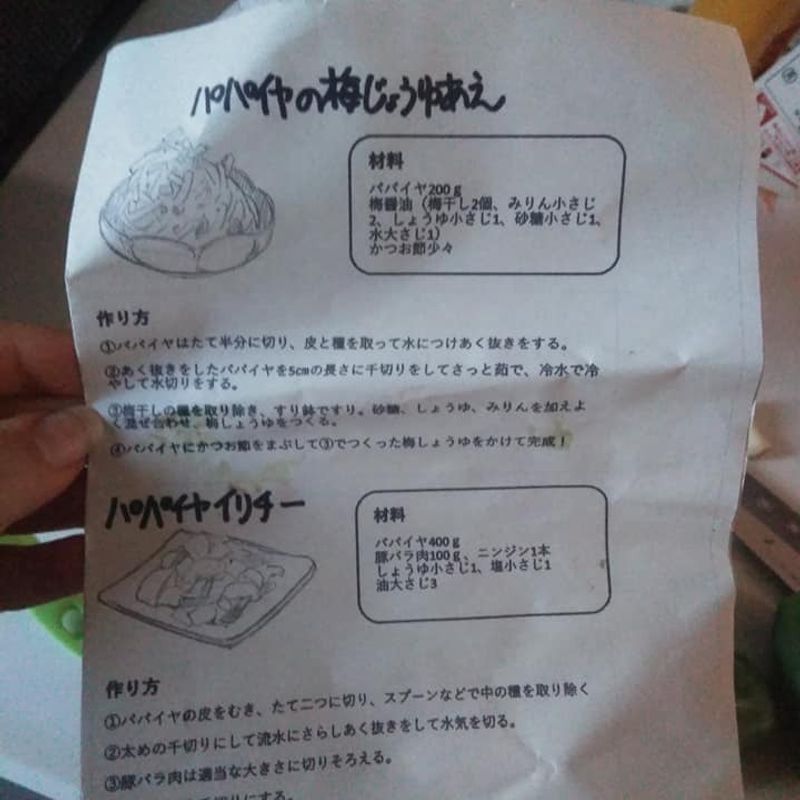 Instead, I mixed one part soy sauce, one part mirin, and one part vinegar with some sesame seeds and ate it like a salad.
My family all sorta hated it because they always hate new things but I loved it!! I was glad to have the bowl to myself and have two more papayas to eat later. The flavor is mild and the papaya tastes best thinly sliced(I used a potato peeler). Now I want to know where I can buy some.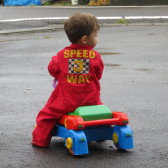 American step mom with beautiful Brazilian babies. Raising them in Japan. I'm a crafter too
---
4 Comments
Sounds delicious! What a lovely produce adventure!

I love that they even gave you a sheet with how to prepare it. That's one of the biggest challenges for me when I'm given produce I haven't used before - I have no idea on the best way to eat it!

@JTsuzuki I love how often I get to have these adventures!

@genkidesu right? Sometimes I don't even know what the thing is!