Apr 13, 2018
I have never moved into a brand new place before. Honestly, most of the housing I have occupied from childhood has been apartments, trailer homes, or dorm rooms. I have still had to move often. The new place would be empty for a while until I got busy filling it up.
Starting from scratch can be expensive though. Especially if the only things you own are a trash bag full of clothes and a few childhood toys. Luckily this time wasn't like that. We have all our "fancy" and well-loved appliances, bedding and all the other stuff that stuffed our old apartment in Japan to the brim. Moving into a ginormous house compared to our teeny weeny little place from before, I thought the place would be able to stay empty-ish. But I was wrong. This is only because there is nowhere to put any of our things. None of the closets have shelving in them. Well, there is one; the closet in the tatami room. The closet is in the typical Japanese style with a sturdy large shelf to store the futon. Every other closet has nothing to it. Good thing I enjoy a bit of DIY because if we wanted to install shelves as the company recommended, it would be a couple of 'man' (10,000 yen) for each closet to get the one shelf at the top.
Shelves are a thing that can wait, however. There are more pressing features that aren't in place, that are a bit essential for living. Things such as curtains. And light fixtures. And air conditioning. And bug screens. And kitchen shelving.
I expected we would need more curtains. We went from two bedrooms to a lot more. There were bound to be more windows that need covering. What I wasn't expecting was 30,000 yen for one window to get curtain rails installed so that I could hang the said curtains we would need to buy.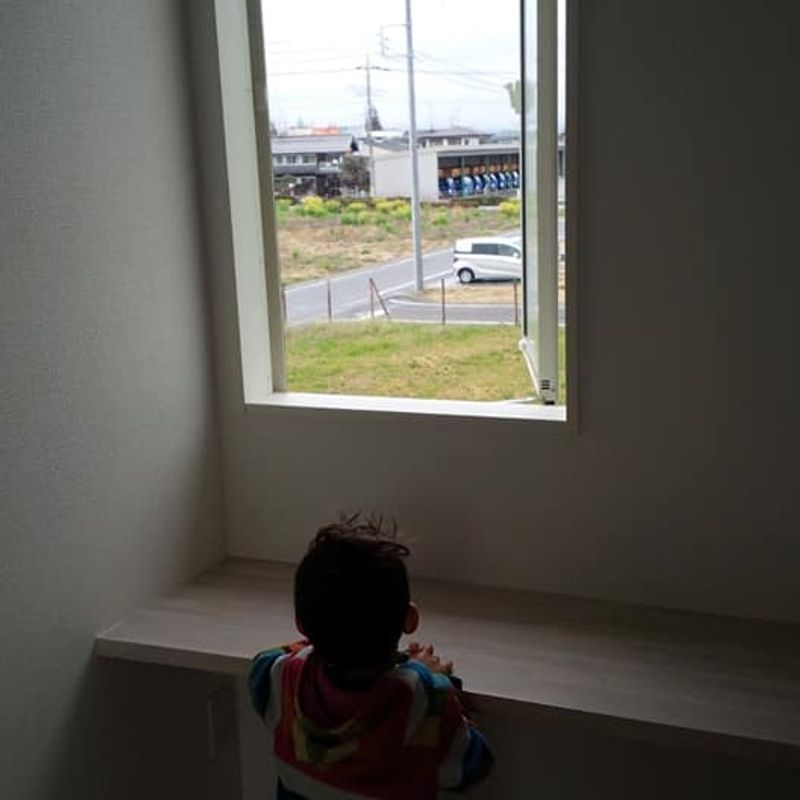 He is too short to care about curtains, but with almost teen aged girls, curtains are a must!
Again, DIY is coming in handy and costing us only 300 yen for each window. At least until we can save up to spend for a more fashionable option than a wire and some cloth.
I was also flabbergasted that none of the rooms were equipped with light fixtures. In the states, at least in any place I have ever moved into, every room had at least a light socket to screw a bulb into. If you wanted something fancier then you could get the plain socket replaced with something like a ceiling fan, or perhaps a chandelier. But each room only had this.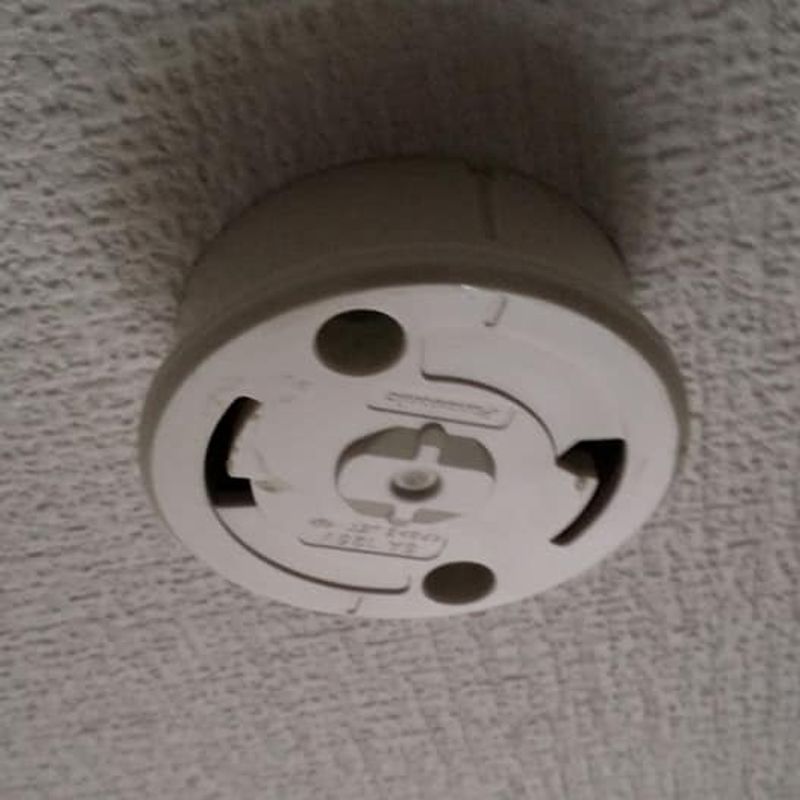 We bought some fixtures second hand and luckily found enough for 4 rooms and one of the toilet rooms. Even second hand, the cheapest we found were 3,000 yen. That is way better than the 20,000 yen when buying new. Upstairs we still just have to pee in the dark. Finding the toilet is easy though because in-wall night lights were part of the deal of the house. No stubbed toes on the stairs.
So with makeshift curtains for privacy and just enough lighting to get around, we are doing rather well in our new place. The next big spend is going to be on at least one air conditioner because summer is coming. 50,000 yen to 10 grand on one little wall unit is bit steep, but somehow we are going to work it into our budget. We will have to because it is only spring and I'm already sweating at night.
There is also the dreaded decision of how to deal with storage in our kitchen. Even mentally dropping a hundred thousand yen on an a/c leaves little in the budget for kitchen cabinets. We don't really have another hundred thousand to put anything on our bare kitchen wall, so no more looking at the catalogs and time to start getting creative.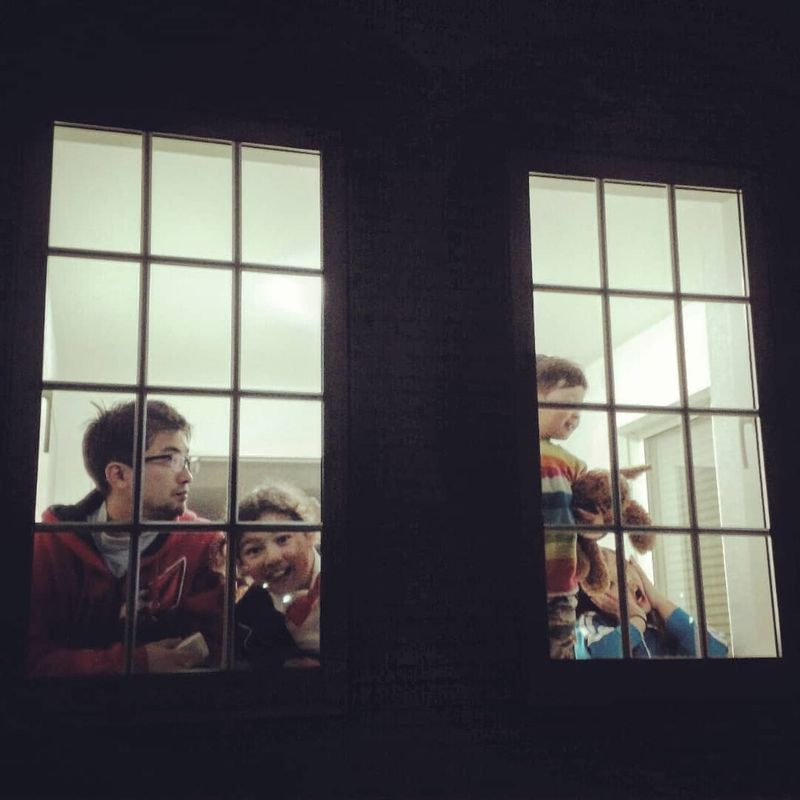 All in all, if we went about buying everything new and from the pamphlets and salespersons, we would need somewhere near 1,000,000 yen just for privacy, lighting, and some cool air in our new house. It is more than I thought we would be needing up front, but not more than we can handle with a little DIY and some Japanese 'gaman' spirit.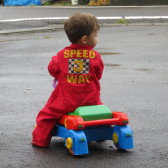 American step mom with beautiful Brazilian babies. Raising them in Japan. I'm a crafter too
---
1 Comment
When we moved into our apartment we only had the genkan and bathroom lighting, so I bought some fun vintage industrial style lights in the recycle shop. I like them so much more than the new style. Go for used & use what you have / learn to do without to keep it minimalist! You can do a lot with the cardboard boxes you packed in until you find what you need. (I've been using cardboard boxes for my recycle station for a couple years and it works fine.) Oh yeah, plus use your credit for curtains on Amazon.