Nov 16, 2017
So you want to bike around Japan? Fantastic idea! Others have done it and been featured on Japanese television for it. But, biking in Japan can be amazingly convenient and incredibly dangerous. Anything set out to have cyclists and pedestrians is like a godsend.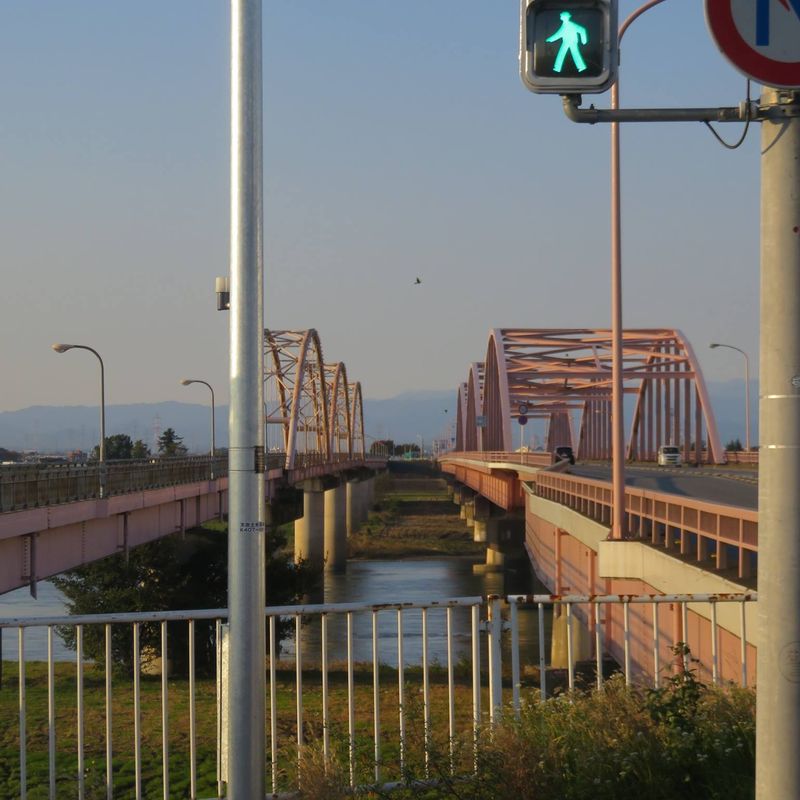 The areas are often well paved and marked and typically cars aren't allowed to drive down them. The unfortunate thing that I have found, at least here in Gunma prefecture, is most roads or sidewalks designed for biking are along major roads and rivers, not in town.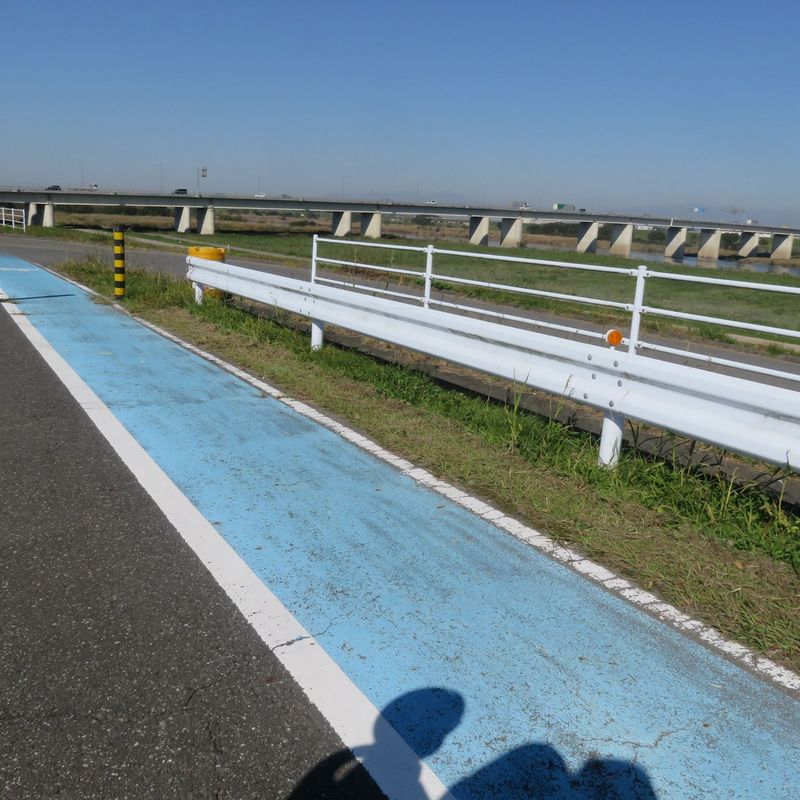 This is great for long-distance travel, especially if you perhaps wanted to take a leisurely and long ride down to Tokyo. You can actually stay on the biking roads the entire six-hour ride south.
However, if you are like me and use your bike to go shopping or take the kids to parks, biking through towns can be a tad terrifying. Sidewalks can be scarce. Then, on what I am going to consider industrial backroads because they often have 18 wheelers and other large transportation vehicles zooming down them, there doesn't seem to even be a semi-shoulder along the road. The space between the white line that cars and trucks are to stay behind and the side of buildings is a bumpy hand's width apart. I don't think my son's toy car could fit comfortably in the spaces I have ridden down.
But if you are careful to avoid these roads, or are just careful while going down them, biking in Japan can be a fantastic experience. You will certainly see more than if you took the train. And, just like driving a car, once you get used to the narrow lanes, you can comfortably go anywhere you please.
Cycling is often considered a hobby, like photography or hiking, or any sort of sport. So the people who are into cycling spend their paychecks on gear and outfits. They save up for that perfect thousand dollar bike.
While riding on the cycling roads, you won't often see people on what is considered a "mama-chari", the laidback bicycles with baskets on the front, gears shifts up to three, and about as heavy as your mama. Cycling roads are home to those with proper shoes, and backpacks, streamlined and designed for smooth speed. These are the hobbyists, which you can also find in other countries as well, likely at REI or some other outdoor sports store. But mama-chari have a special quality of their own. You certainly don't need specialty gear when traveling the biking roads along rivers. Because they are meant for the more lightweight bikes, biking roads are the smoothest. They are better even than some roads meant for cars.
There are a few things to know about biking here. As a moving vehicle, you are expected to obey mostly the same rules as a car. This means obeying traffic signs and signals, absolutely no inebriated riding, and it is perfectly fine to bike on the roads as long as it isn't obstructing traffic. I have found at night it is safer to ride on the road than the narrow bumpy side. You technically aren't supposed to ride on the pedestrian sidewalks unless officially designated as a biking path. This is usually clearly marked with a varied color or a picture on the road.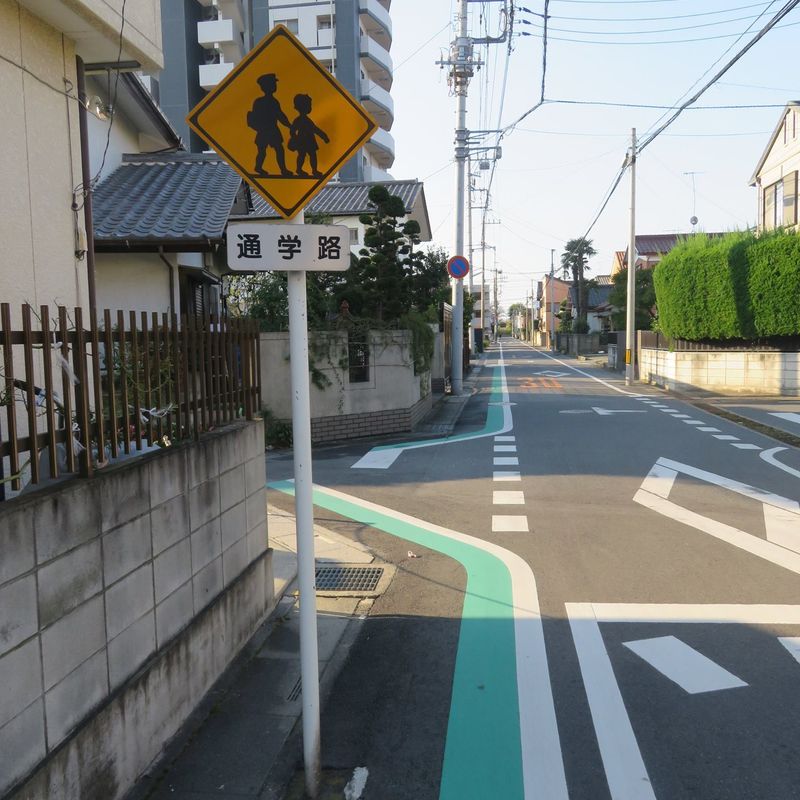 Use your own discretion and always do what is safest.
Another thing that may save you some turn around time, if you are on a biking road following a river, be aware of the places you can get on and off. Sometimes the paths for bikes to exit down the levee is hidden and covered in weeds.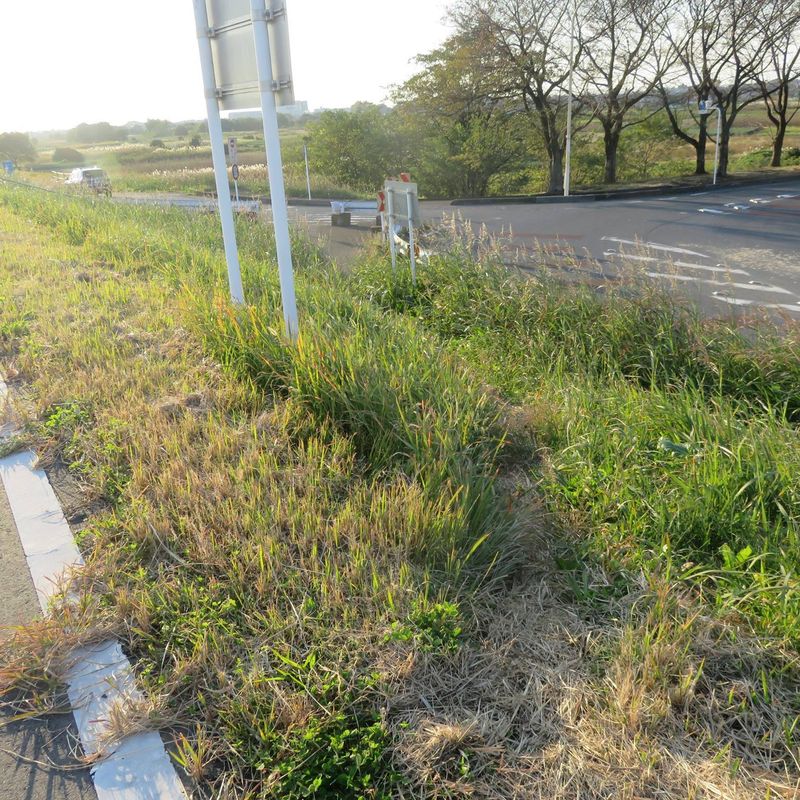 Can you even see the brown path of grass that is meant for bikes?
The only other option may be to carry your bike down, or up, a flight of stairs. I've done it…with the mama-chari and a baby seat on the back. But, knowing what to look for or just taking it all in as an adventure might be the best route.
I highly recommend taking advantage of the biking roads and cycling everywhere you can possibly get to in this island country.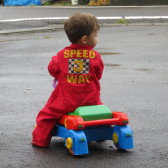 American step mom with beautiful Brazilian babies. Raising them in Japan. I'm a crafter too
---