Jul 28, 2018
It is very frustrating looking for shoes here. Anyone else with larger than average feet knows the woes of shopping in Japan. You can find so many cute shoes in almost any store to suit every style, but not every size. Once your foot gets bigger than about 24 cm for women, the choices for shoes dwindles. It becomes nearly non-existent in most stores after 25 cm and bigger than 27cm you are looking in only the men's section or online, perhaps other countries. When I was studying abroad the options were far fewer (or maybe I just didn't know where to look) and I could only find pumps in my size in the price range of say ichi man to double that for a very plain and boring style of heel. the quality of the shoe didn't increase with the price tag either. You could easily see the glue at the seams or find defects in the making of them. I never wanted to dish out my cash for a single pair of them. Now that I have lived in Japan and had a chance to shop around and find the stores that work for me, I have found myself relying on one store most Japanese wouldn't expect, Shimamura. It is like shopping at forever 21 except for old people. A store of ready to wear clothes that sometimes has some trendy items. But they also have shoes in the big size range. That means I can find size 25 or 26, however, the selection is far fewer than the rest. There is always about 6 different styles of shoes in the larger section. Mostly only sandals, loafers, or plain heels. The quality goes with the price tag, but cheap can sometimes be better. When all I want is a pair of summer sandals, Shimamura is my savior.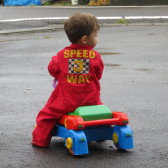 American step mom with beautiful Brazilian babies. Raising them in Japan. I'm a crafter too
---
2 Comments
I can understand this problem so much. There are so many cute shoes in Japan and if I could I would buy them all, but unfortunately with a shoe size of 28 cm it is impossible to find something.

@BlueButterfly i always feel like Cinderella's stepsisters here. I want to cut my toes or heels off! haha!