Dec 7, 2017
I scream. You scream. We all scream for ice cream. Except for Japanese. They scream for ice, or should I say AISU. It is one of those fun things about the Japanese language. Japanese love to shorten everything, or mix things up when assimilating a new word from a different language. I mean, as an American, I don't automatically associate "soft" with a food. Let alone ice cream in a cone. You know, the kind that you get at Mc Donalds on the dollar menu. Or maybe Dairy Queen, and you can get it in a cup. But their "soft" is actually short for "soft cream" which might just be short for "soft serve ice cream". I never realized it was called "soft serve ice cream" until I came to Japan. Whatever you want to call it, it is delicious. And in Japan, you are in for a real treat. Not only do they have the typical vanilla or chocolate, there is a crazy ton of other flavors out there. The one thing you will rarely find is dipped, which is unfortunate and makes me want to take a trip to the United States for a large Dairy Queen dipped cone.Now I have had my fair share of "soft" in this country. Nearly every hiking trip involves at least one cone or another. Anytime I take a trip anywhere, I keep my eyes open for the giant plastic cones out front restaurants or cafes. I have tried flavors ranging from matcha "green tea"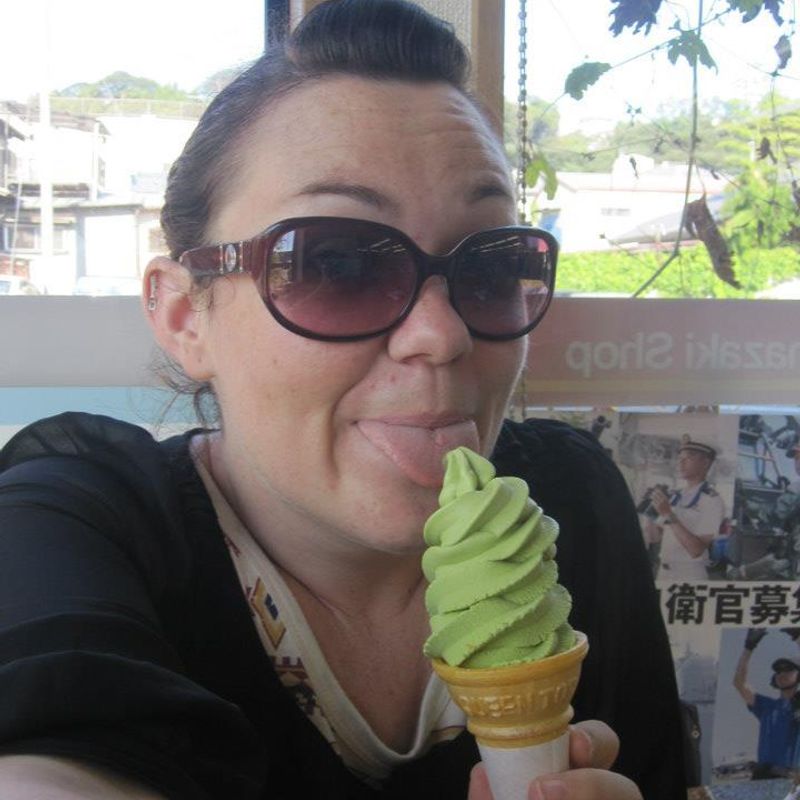 to charcoal to hotate "flaked scallop". That last one was surprisingly delicious. It had little bits of the scallop, adding a lovely texture and little to no fishy taste.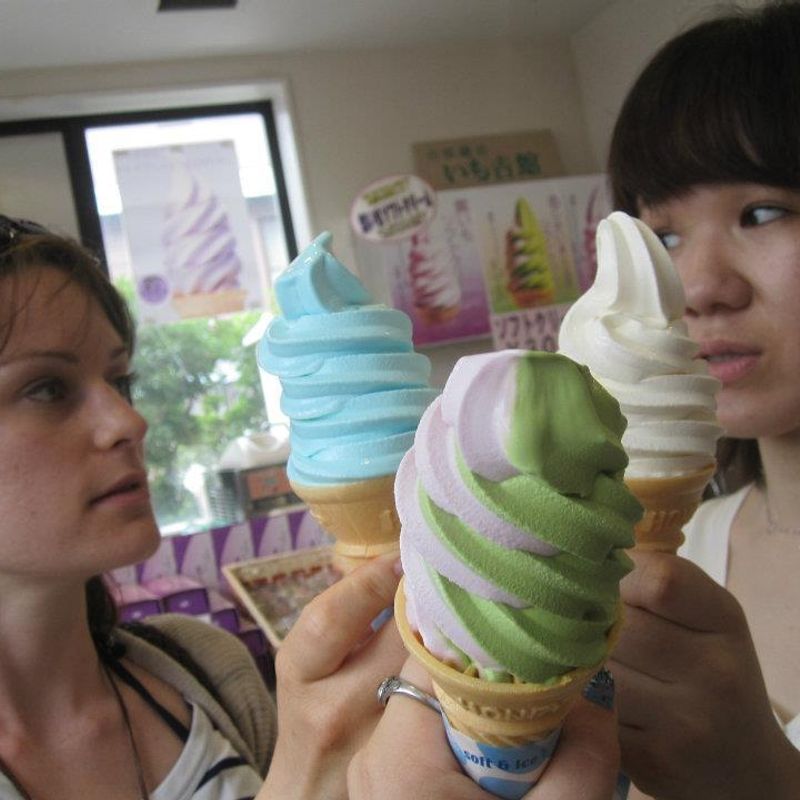 There are 4 different flavors in this one photo alone. Ramune "soda", green tea, sweet potato, and good ol' vanilla.

I have even enjoyed a cone in negative 4-degree weather walking the snowy streets in Hokkaido during winter.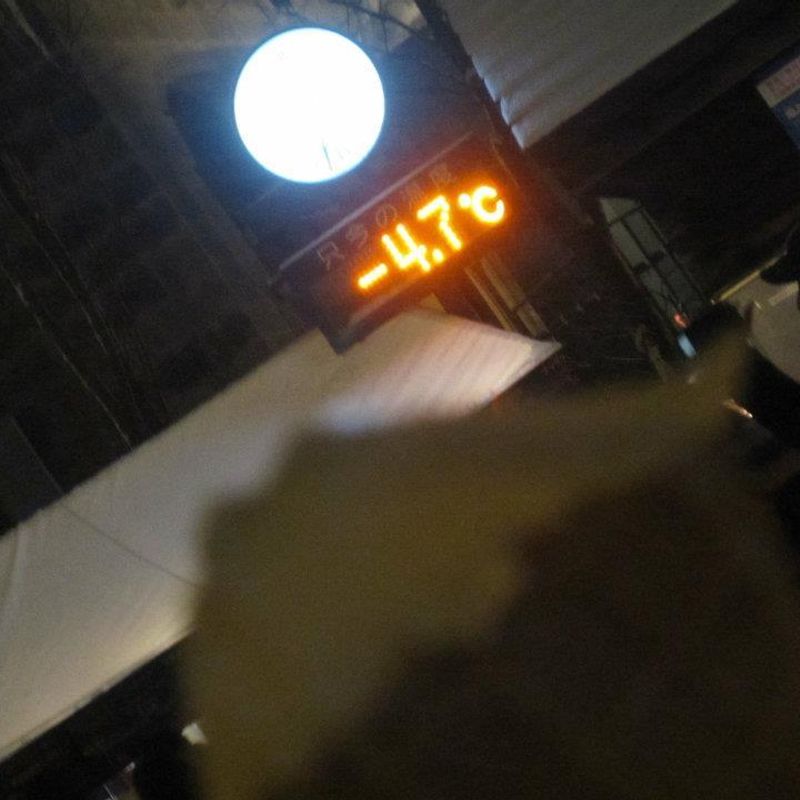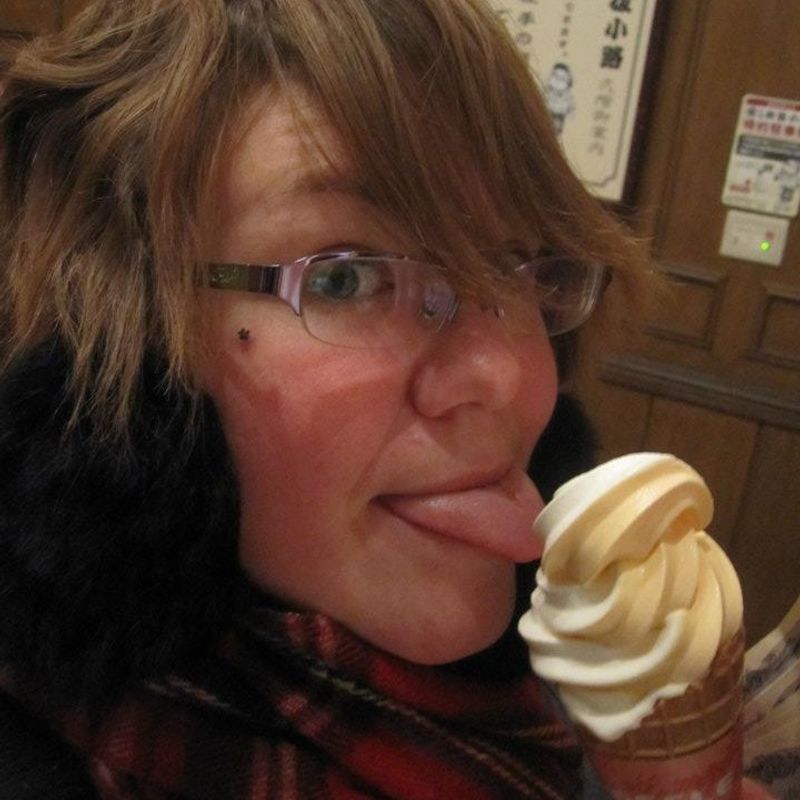 Quite certain this was melon flavored because Hokkaido is known for its melons.

It was a peculiar feeling to have the ice cream grow colder and harder as I held it in my hand instead of the typical drippy melty state it becomes in summer.
However, I do have to say my absolute favorite soft served ice cream in a cone was in Ishikawa prefecture. On the little node sticking out of the main island of Honshu, right near the coast of the sea of Japan, a friend of mine who was living in Kanazawa drove me to the roadside stand. That region is known for gold leaf, and the cone had little golden flakes on it. While it doesn't change the taste of the ice cream, the shininess won me over in looks. Even without the gold flakes, the blueberry flavored cream just melted in my mouth. It was so smooth and delicious. The weather had been cloudy and cold, but it could not possibly have ruined the awesomeness that was in this cone.
Whatever the weather and where ever you find yourself in Japan, do check out the local soft serve flavors. You'll be certain to find that region's specialty in a cone.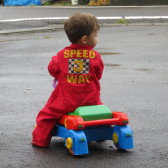 American step mom with beautiful Brazilian babies. Raising them in Japan. I'm a crafter too
---