May 2, 2018
There are a bunch of events that go on in the town I once lived. Kiryu, in Gunma Prefecture, is full of active people who love art and culture for the sake of culture. It has a monthly flea market, a film festival, the typical summer festival, and many, many other events. But one event that is not well known nor well advertised is one that happens every month. The third Sunday of every month to be exact. Tucked in a little valley a small trek from the train station is a park where you can experience a Japanese tea ceremony.
The ceremony is organized by different groups of people who all love tea and volunteer to oversee multiple ceremonies throughout the day. It says here that the groups take turns each month and you are able to have a different experience each time you go. I am pretty sure that is what happened with me. I have been twice and had two totally different experiences. The first time, when I found out about this event, I literally stumbled across it. I was on my way to a hike and went through the park in order to get to the trailhead. It is always a lovely little nature park no matter what time of the year, and there are often many others also heading in and out from hiking. Well, on a random Sunday, that must have been the third one that month, I saw a line of people waiting around the pavilion just inside the park. Curious about what was going on, I queued up. I didn't know much Japanese at the time but I got that it would cost 300 yen and I would be getting something sweet.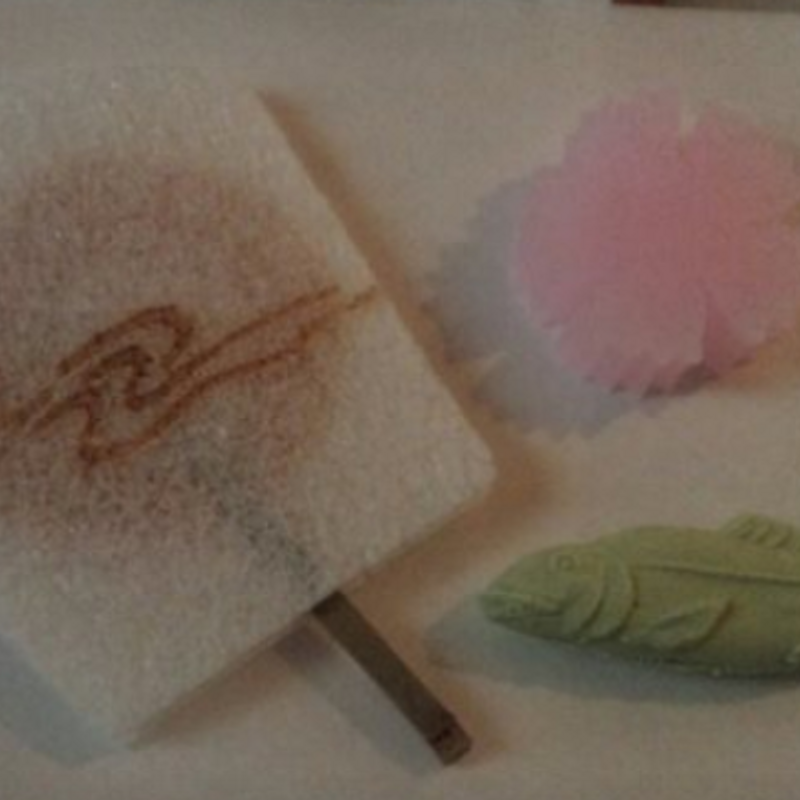 I was down to wait in line, too. The pavilion itself is pretty run down and there is just a roof and some wooden seating. I remember it being extremely hot that day but we all sipped our hot matcha and enjoyed some small sweets. Honestly, it was a magnificent experience. I got in some great Japanese practice and ended up climbing the mountain after with a few of the folk I shared tea with. I had no idea it was a monthly event until a few years later in fact, and I wish I had known. The second time I went to the tea ceremony, a friend wanted to show her brother who was in town from Canada a bit of Japanese culture and his visit happened to coincide with the third Sunday of the month. What better way to experience Japan than the tea ceremony? We went to the park expecting what I had seen a few years earlier, a line of people by the pavilion, but no one was there. It was empty so we picnicked in the pavilion and gave up hope on our matcha fix. Then I spotted something I hadn't seen before. A red Japanese style umbrella up on the hill. It was just outside of an old-style building I had seen but didn't know was open.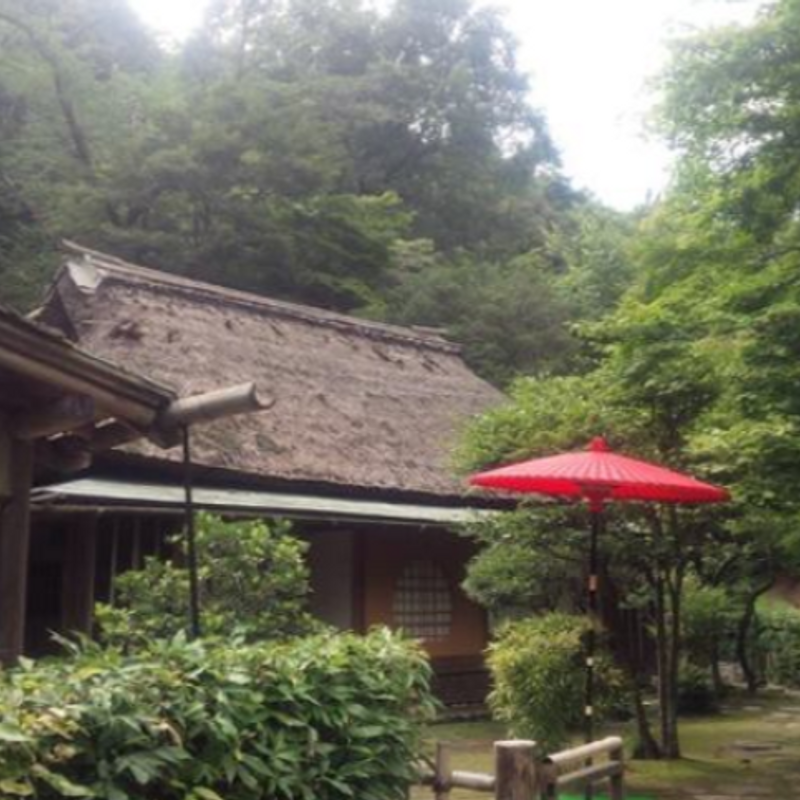 It was a tea house. Turns out this is usually where the tea ceremonies happen, true traditional tea ceremony style. It was fantastic with its low ceiling entrance forcing you to bow your head in respect and the niche in the wall for a skilled artist's tapestry and another's flower arrangement. The performers of this ceremony were glad to have foreigners join and did their best to explain all the steps and reasoning behind everything. It was just as magnificent as the first ceremony however far more formal. Two very different experiences of the same event. If you want to go and check it out yourself follow this helpful link for maps to and of the park.
(I wish I could find more photos of both events, but Facebook seems to have erased a year of my life)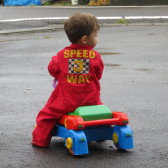 American step mom with beautiful Brazilian babies. Raising them in Japan. I'm a crafter too
---