Sep 27, 2018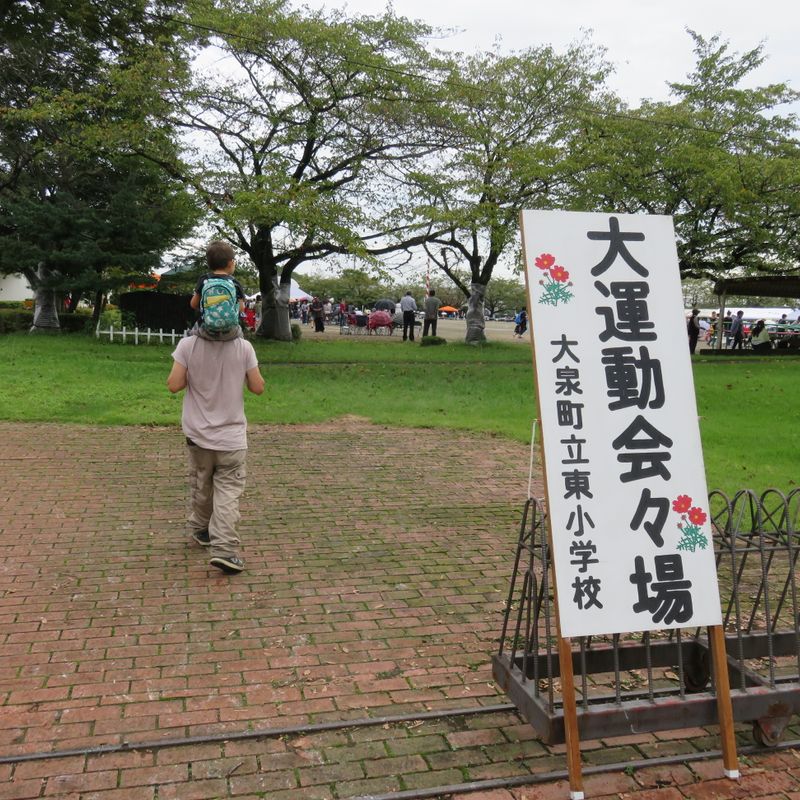 I get excited about sports day every year but not nearly as excited as my girls. I enjoy the day taking photos and running around, but it isn't exactly a good experience every time. Typically it is oppressively hot and sunny without an inch of shade. Families come and set up tents and picnic out during the event, but my family isn't so inclined to prep that much for a morning. I just make sure I load up on sunscreen and hope there is a breeze. This year was lovely because it was cloudy most of the time with only brief moments of blaring sun. There was unfortunately little wind most of the time. It makes me concerned about my girls and the month of practice leading up to sports day. They spend nearly every day outside in far more heat and far worse sunshine without any sun protection. If summer hasn't darkened them up then they always get a dark deep tan just before autumn sets in. There are races for each grade, a variety type game that is different for each grade, tug of war, dances and then the relay races. This year my oldest had the war of the horses game.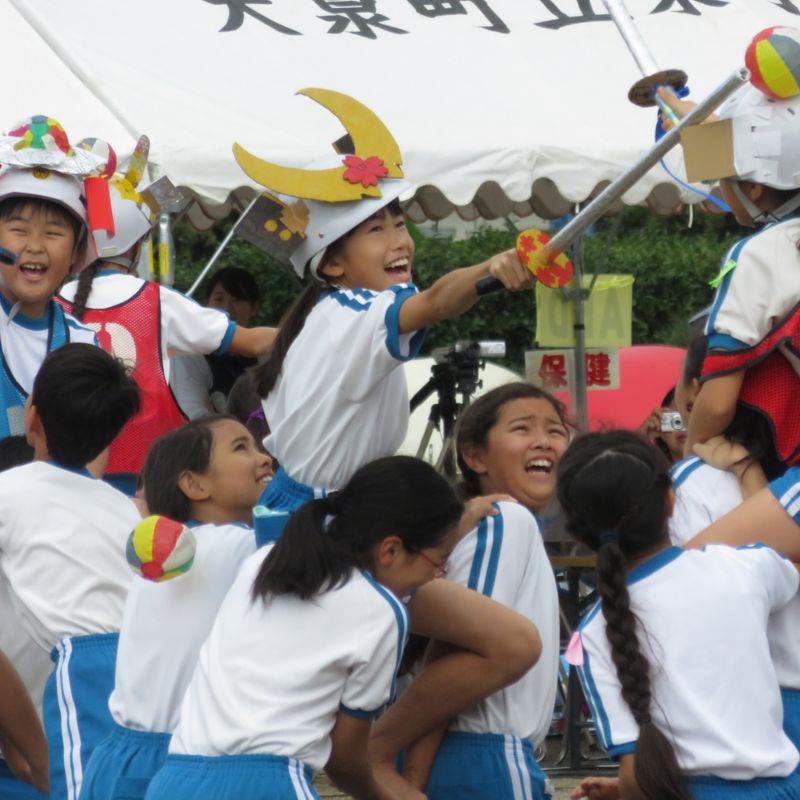 and my youngest did the bamboo stealing.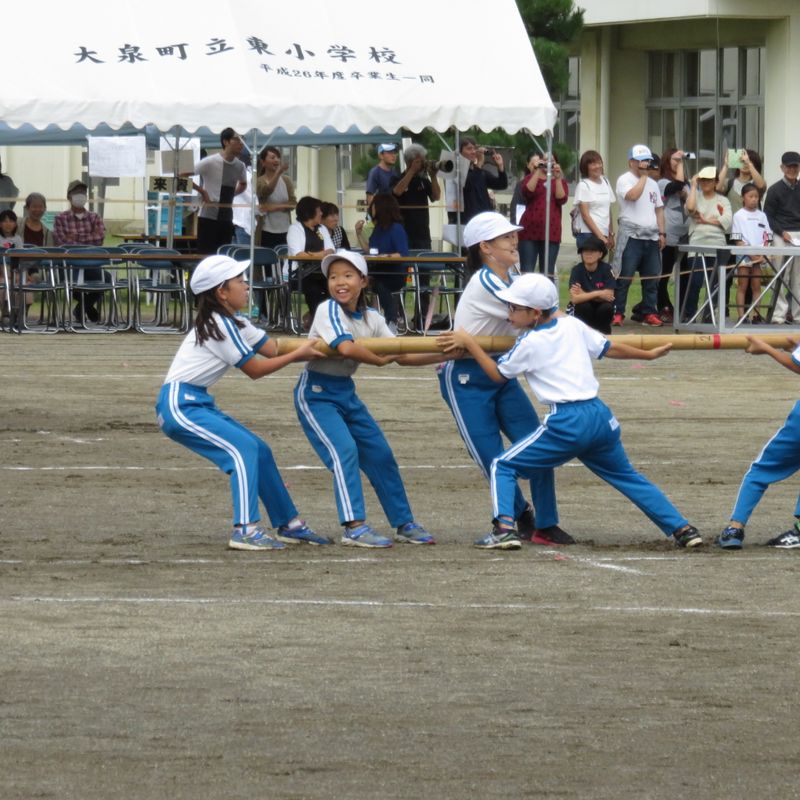 These seem so much fun.
As the girls get older, their performances get less fun. My oldest had exercise drills instead of a dance. It just looked hot and not very well practiced. Probably becasue it is so boring that none of the kids really get into it.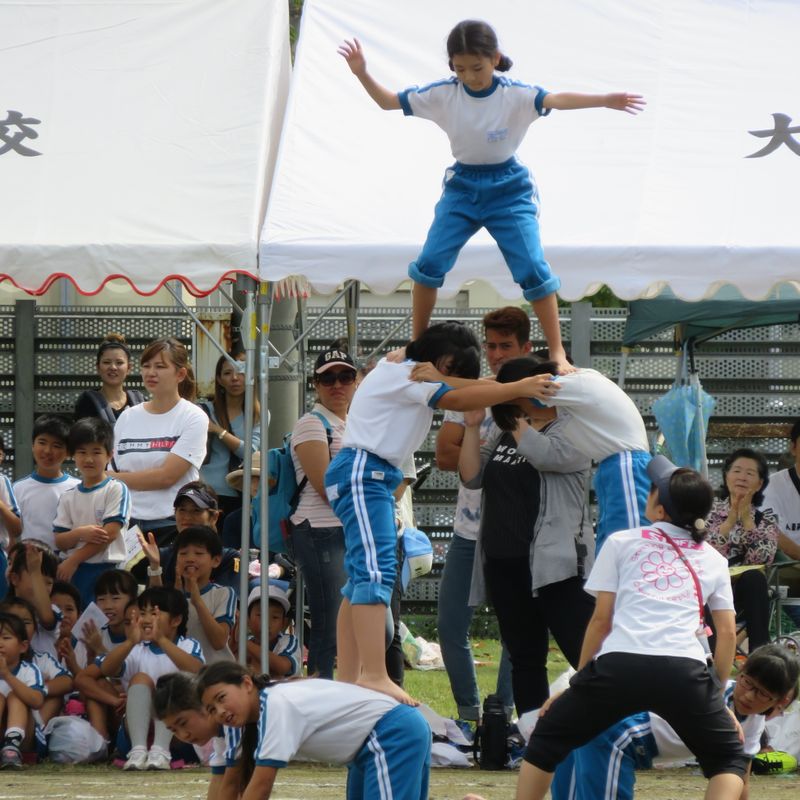 There is a cool pyramid at the end and she struggled through it, but I am certain my daughter isn't excited to do it again next year. That whole gaman spirit is really evident with the exercises.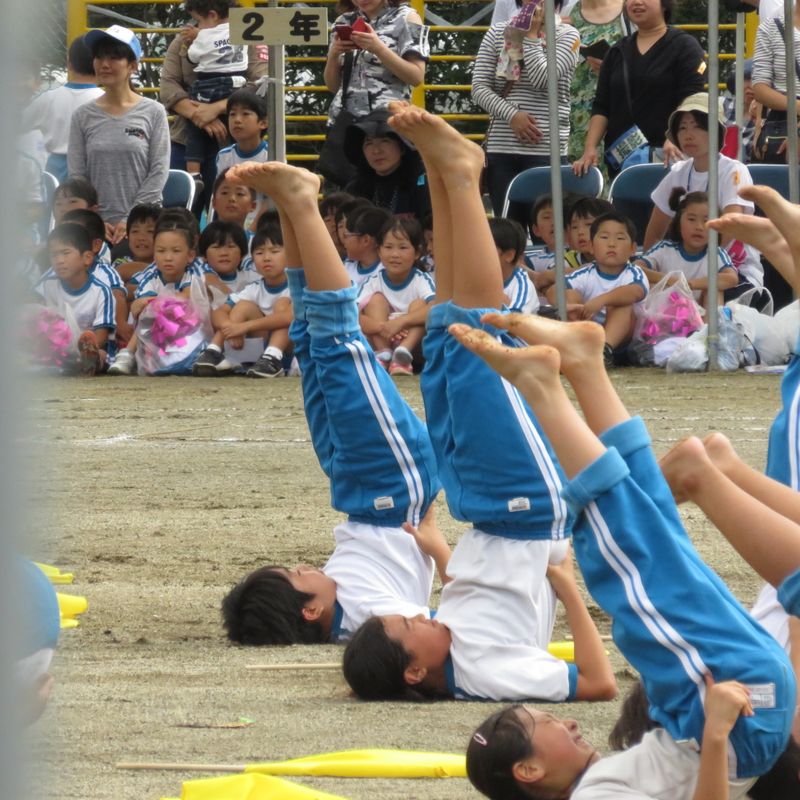 All in all, though, sports day makes great memories and I always get fantastic photos of my family. It is also so easy to tell how much they have grown in a year.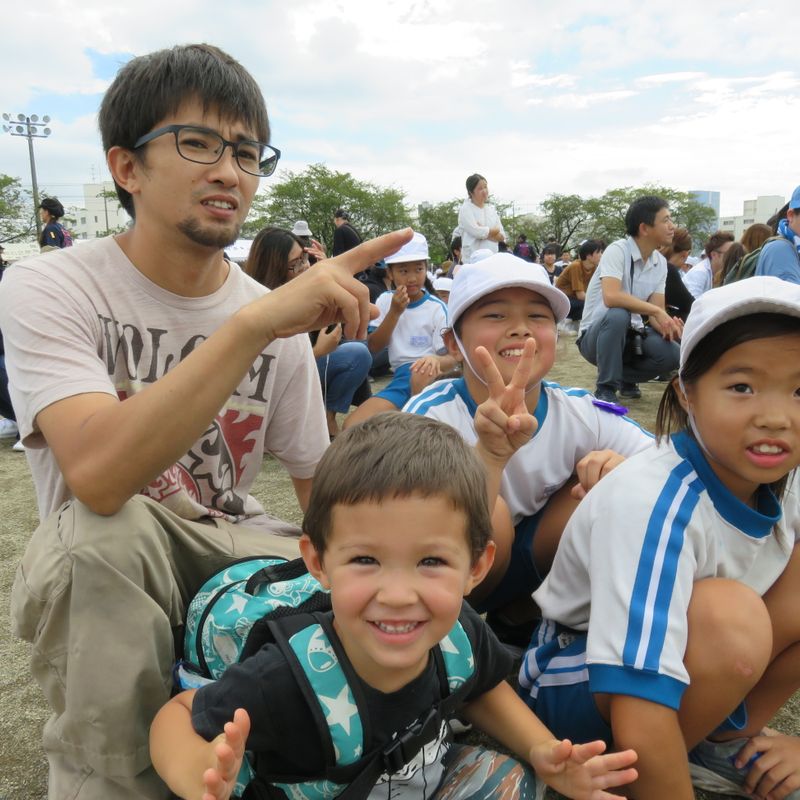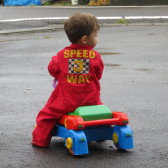 American step mom with beautiful Brazilian babies. Raising them in Japan. I'm a crafter too
---